Musicasaurus.com unearths & unveils my skeletal framework—the relics and remnants of my own Life in Music…
A new reflection will be posted every two weeks, on Sunday evening.....Each entry will highlight a happenstance, illuminate an episode, or capture an encounter—all mined from the music vein that has layered my life.
_______________________________________________________________________________
Posted 9/24/23....THE SEPTEMBER OF MY YEARS
(Next post: Sunday, October 8, 2023)
Listening recently to some songs by Sinatra, I came across one that fit the moment--or in this case, fit the month. It was the Sammy Cahn/Jimmy Van Heusen composition "The September of My Years," and it made me reflect back on the Septembers of my life working at what is currently known as The Pavilion at Star Lake (originally Star Lake Amphitheatre). September was the month each concert season that, for the most part, signaled the near end of the frenetic pace that we'd been on since the very first show in May. With eyes on the prize--the ability to schedule departmental debriefings and then segue to facility shutdown and winterization--we'd barrel through the remaining handful of shows in that month of September while thoughts of the off-season danced in our heads.
Some of the September shows were especially memorable, though, and as I look back over my seventeen years at Star Lake, a few of them stand out because of their uniqueness. Some of them were fascinating, must-see festival events...others broke an existing record of some kind...and still others were interesting from a very personal perspective.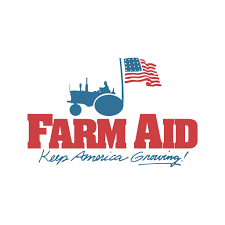 FARM AID: SEPTEMBER 21, 2002 WITH A RETURN ENGAGEMENT ON SEPTEMBER 16, 2017
Back in 2002 I was the general manager of the 23,000-capacity Post-Gazette Pavilion (formerly Star Lake Amphitheatre) when Farm Aid came for the first time in its history to the southwestern Pennsylvania region.
The concert was a life-changer for me. One of the many pleasures of the whole experience was getting to work with mission-driven people whose interests rose above the typical lust for loot. From the moment of my first connection with the Farm Aid team to the time they rolled on out of town post-show on September 22, there was just this energizing atmosphere of harmony and mutual respect—a bit of a rarity, perhaps, when two very different organizations meet and try to meld in pursuit of putting on a major sell-out show.
I learned much from that experience, and also created a couple of lasting friendships. After the festival's second appearance at the venue in 2017, I reached out to Farm Aid's Executive Director Carolyn Mugar and Associate Director Glenda Yoder and told them I'd love to pick their brains a bit. I was eminently curious about how they now regarded Pittsburgh, having played here two times, but fifteen years apart.
The resulting phone call with these two Farm Aid principals is one of my most treasured September memories. In particular, I loved the insider's view that they afforded me when I asked them about the similarities and the differences they found in Pittsburgh in 2017 versus their initial visit in 2002. Glenda fielded first.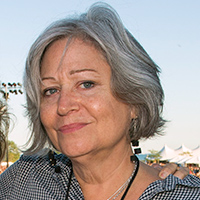 Glenda: "My first thought here is the consistency of working with some of the groups. The Pennsylvania Association of Sustainable Agriculture and the Pennsylvania Farmers' Union were both strong in 2002 and they're still strong today. What was new this time was the myriad of local produce aggregators and co-ops, and the spirit around the urban and rural connections through food and farming.
"In our press event back in 2002, one of the main points we were making was that the organic rule (through the U.S. Department of Agriculture) had just passed, and we made that a pretty big deal because we saw that this was going to lead to the capacity for eaters to have a way to learn more about who produced their food and how their food was produced. We also saw how organic third-party certification could spark everyone's interest in connection to the source of their food. That opened up a sea change in awareness about transparency, about the supply chain, and that felt like a historic moment in terms of food and farming.
"In 2002, though, we didn't have our homegrown concessions yet, and we didn't have our homegrown brand to reach out to eaters. I'm pretty sure we had Patchwork Family Farms selling their pork at your amphitheater that year, but we hadn't yet taken over the whole concession scene. It became clear to us then that we had an opportunity in the food movement, and we all started working and thinking about that.
"In 2004 we went out to ad agencies and began to look at what our branding and reach could be to eaters, more specifically to connect them to farmers, and then we launched our homegrown brand in 2007. The annual concert itself with its connection to food evolved enormously after that…That year also was the first time that we made it a deal point with Live Nation venues that all of the food that came on the property would come through our screen."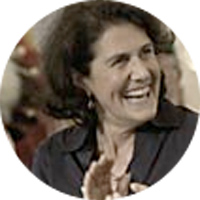 Carolyn: "To me a huge difference from the 2002 Farm Aid to this one is also in the different way that we move now. We are reaching out more broadly, and through our Homegrown Village we reach out to a lot of people to find who in the area is doing work that illustrates and drives deeper into what Farm Aid is all about.
"Around the actual concert date each year, we've always had meetings associated with Farm Aid, sometimes a town hall meeting, sometimes something on the morning of the show. We've had all kinds of different ways of bringing people together, and the last several years we have it sort of on a theme, and in Pittsburgh we used the theme of creating wealth—something we labeled Homegrown Prosperity.
"We found ourselves in a really positive place this year in Pittsburgh, and that really represents where we are in the whole country, in a sense. It's about the true wealth that can be created by family farmers and the thing we were able to illustrate, by bringing people together so they could talk about it, was what people are doing in the Pittsburgh area—creating co-ops, and also urban growing, where they are teaching kids about responsibility, about farming, and about what it means to be connected to your food. It's great stuff there, and that is what we found so heartening. Pittsburgh just happened to have fabulous illustrations of this...
"The value of going to different places each year with the concert, even though it's really hard, is that you really do deepen your connections. So inevitably you add more people into the mix when you're talking about the various specific efforts that we're involved in. For example, this time we really deepened our knowledge about some urban farming around Pittsburgh, some leading farmers in urban areas, some co-ops, several co-op issues; I would say there were many issues that were deepened by the connections that we made this time. And those will be automatically rolled into our work; they already are. And we're already back in touch with a lot of these people. It is a lot of work going to a new place each year, but it always benefits us. Always. And I consider this Pittsburgh experience really, really good."
[postscript: Farm Aid 2023 took place just this past weekend (Saturday, September 23) in Nobelsville, Indiana and was, once again, a sell-out event. And a particular highlight was the surprise appearance of Bob Dylan who performed three songs to the satisfaction (and I'm sure stupefaction!) of the festival audience. This was Dylan's first performance at Farm Aid since the inaugural year of the event in 1985.]
...AND A FEW MORE MEMORABLE SEPTEMBER SHOWS (which, for some inexplicable reason, all fell on the 24th of the month)...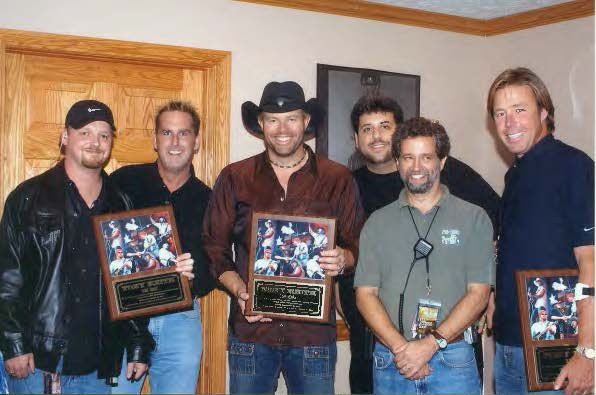 TOBY KEITH: SEPTEMBER 24, 2004
At Star Lake Amphitheatre during the 1990s we were big on plaques. For noteworthy shows we would spend a few hundred dollars on these commemorative items for presentation to the headlining star that night, inscribing upon them the artist's name, the concert date, and whatever achievement we were lauding, like a sold-out show or an unbroken string of appearances at our venue.
The artists seemed to like this extra touch, but honestly our prime motivation was to get a photo of our amphitheater principals with the star and his or her manager so that we could feed it to the industry trade magazines like Pollstar and Performance. A picture is worth a thousand words—we loved to see ourselves in print a few weeks down the line, with the published photo and the caption that inevitably extolled our venue as a hotspot for big shows, big attendances, and big paydays for the bands.
The above photo is of Toby Keith on 9/24/04 receiving a plaque that not only commemorated his sell-out show, but an all-time attendance record he had set that very night—the largest crowd at the amphitheater in its fifteen-year history. Our Nashville-based country music booker Brian O'Connell (second from the left) had been dead set on getting to that particular mark of distinction for Toby, ever since I let it slip to Brian in the not-too-distant past that Steve Miller had taken the title through a show of his in 1999.
Some people call Miller the Space Cowboy, some people call him the Gangster of Love. But we at the venue began calling him "Steve Miller Number Two" after that September night in 2004 with Toby. In the weeks leading up to Toby's concert we were all watching the daily ticket sales like hawks, even expanding the lawn capacity to potentially uncomfortable levels (sorry, country fans) so that Toby could triumph. His will be done: the final attendance for Mr. Keith that night was 27,250, beating back the once-proud Mr. Miller by a margin of 1,096 tickets.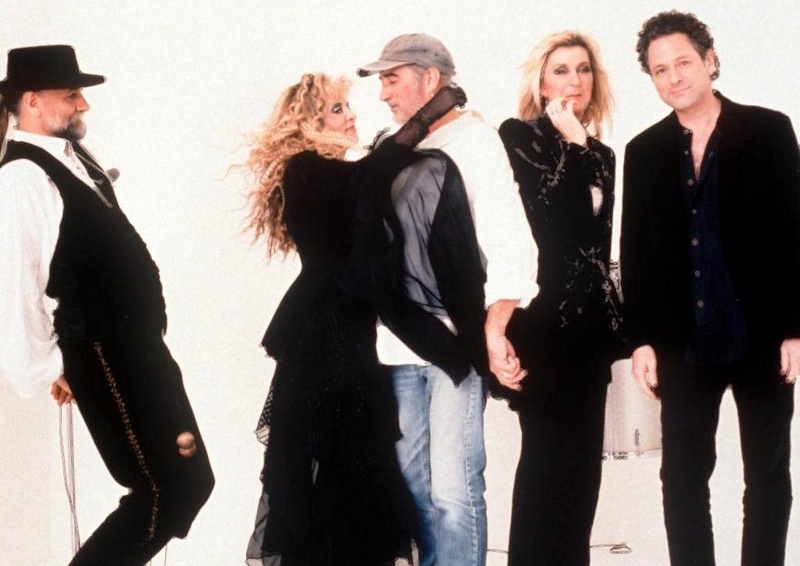 FLEETWOOD MAC: SEPTEMBER 24, 1997
Here we're talkin' the Big Mac, of course--the most commercially viable line-up of this group that had originally formed in England in 1967. It wasn't until late 1974 that California duo Lindsey Buckingham and Stevie Nicks joined the band after its latest membership shuffle, and this particular injection propelled the band to chart-topping success here, there, and everywhere.
In the spring before each outdoor concert season truly arrived, our booker from our parent company Pace Music Group would routinely survey the amphitheater general managers about upcoming summer concert opportunities. The news of Fleetwood Mac's reformation of their mid-1970s powerhouse line-up and their pledge to tour together for the first time since 1980 were indeed welcome bits of info.
We were a bit startled by the ticket prices that were suggested for this amphitheater tour, though. As was becoming par for the course this upper echelon band was asking for a LOT of money from each venue, and the only way to try to snag a win with that hefty of an artist price tag was to goose the ticket prices way up beyond "normal" levels. So we followed that logic and, still a bit queasy, we held our collective breath.
The show was booked, placed on sale, and sold every damn ticket. Fleetwood Mac's national publicity machine was a driver, for sure, and the band had--before the tour commenced--produced a new live-on-a-soundstage CD of largely their hits entitled The Dance. Then MTV, along with strong radio play and word-of-mouth, laid final waste to any lingering ticket-price resistance; the Mac fans from way back had salivated for much too long and just wouldn't be denied.
I remember the show to be an audio marvel. The sound system and mix were stellar, and the band on this chilly September evening was on fire. I remember at one point strolling along "sponsor row"—our corporate boxes near the stage—and I believe I saw every single bigwig from every company that had signed up with us for that summer of shows. One glassy-eyed reveler leaned over his box railing, beaming at me. "This sure beats that Ozzfest pummel-your-head crap," he slurred. "But, my son loved that show."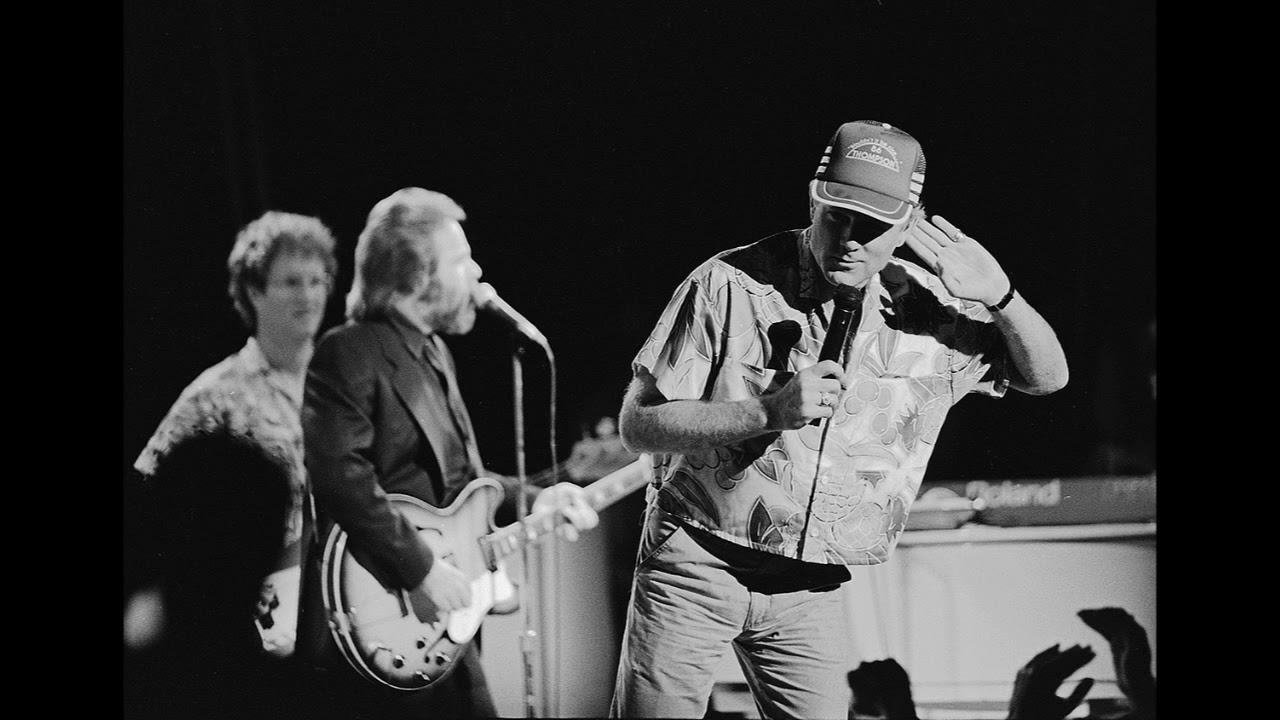 THE BEACH BOYS: SEPTEMBER 24, 1993
Thirty years ago in 1993 the Beach Boys were already in essence a bunch of tired old guys. They were all entering their fifties and had been peddling that surf-sand-and-sun stuff for seemingly centuries. Friday, September 24th turned out to be a very chilly Fall evening at Star Lake Amphitheater, certainly not ideal for another warmed-over unspooling of this band's summer sentiments. The reason I remember the cold that night was because of my late wife Margot, who had found herself backstage with a friend in a Beach Boys meet-and-greet/photo-opportunity prior to the group's performance.
She was told to huddle close with the other few folks in attendance, so that everyone could squeeze into the shot. She related to me later that evening that she'd been positioned right next to lead singer Mike Love, and had muttered something almost under her breath as to how cold it was. Love immediately wrapped his arms around her and pulled her in tight, smirking and whispering "Oh honey, I'll keep you warm!" My wife kept her revulsion largely at bay, and semi-smiled for the camera. Somewhere, maybe lost for eternity, there is a photo of the lecherous Love in a near-groping of my wife with her priceless, restrained look of bemusement. My temperature always rises slightly when I think about this incident, but on that cold evening in September '93, I very much appreciated she'd been frigid in the face of Love.
_______________________________________________________________________________
Posted 9/10/23....KING OF THE ROAD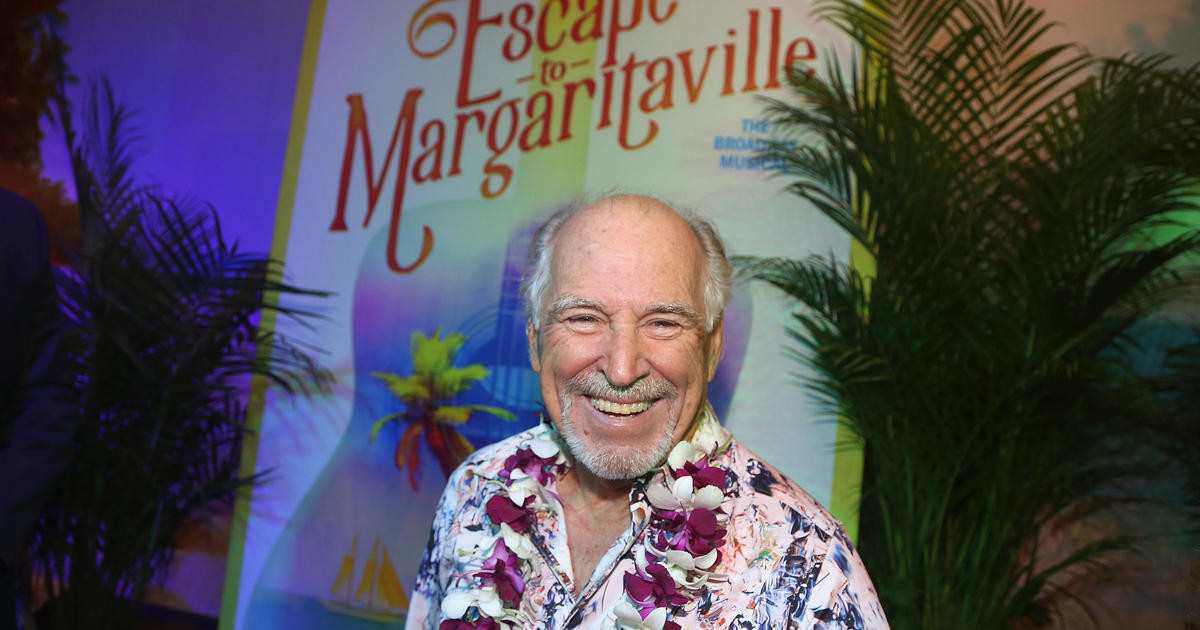 [RIP, JIMMY BUFFETT, December 25, 1946 - September 1, 2023]
In a September 9, 2023 opinion piece in the New York Times entitled "Living and Dying in ¾ Time," Maureen Dowd reflects on her friendship with Jimmy Buffett and on the singer-songwriter's gifts, his humor, his humanity--and his humility. "I don't think I ever met anyone as warm," Dowd wrote. "He had no airs." The columnist later on recounted how Buffett had reached out to her this past April with his thoughts "on the occasion of 'Margaritaville' being enshrined as 'culturally significant' in the Library of Congress." Buffett, according to Dowd, had always been a fan of this institution which functions in a lot of ways as our nation's library.
"I have always loved books, reading and libraries, a gift from my mother," Jimmy told Dowd. "The Library of Congress is a monumental treasure you don't have to dig up; you just walk in the door of American history. 'Margaritaville' in the Library of Congress. I just have to giggle, but with pride. I haven't received many awards in my profession, but I am OK with that. I think the best reward for a performer is to please the audience."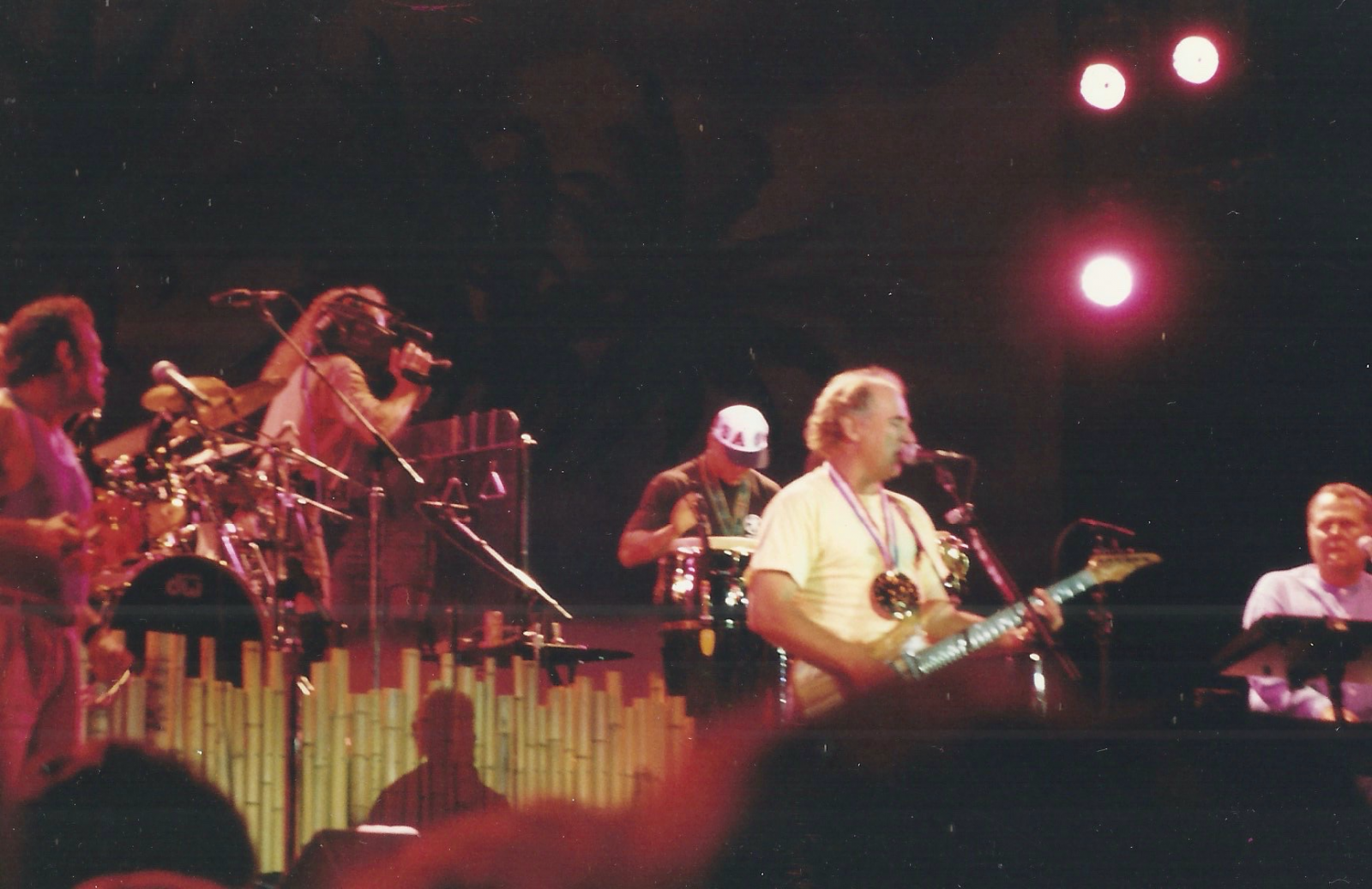 [photo by KatrencikPhotoArchives]
And please the audience is exactly what he did each and every time, right around 8:20 pm on a given night, when he would bound onto the stage at the Pittsburgh area's Star Lake Amphitheatre before a clamoring, adoring suds-and-sunbaked sellout crowd of 23,000 fans...
Buffett, way back in time in the 1980s, did start out playing much smaller venues than Star Lake. On the Pittsburgh Music History website curated by Pittsburgher Paul Carosi, there is a listing of Jimmy Buffett playing the Syria Mosque in the Oakland section of town on December 11, 1983. And according to Scott Mervis of the Pittsburgh Post-Gazette, in a Buffett trivia quiz he trotted out in August 2015, that Syria Mosque gig was indeed Jimmy's first time in the city.
I remember that date well, but not because I was there. The 1983 Syria Mosque show came up in a conversation I had with Steve Smith of the Howard Rose Agency during the winter of 1986 when I was less than a year into my job as booking director of the Pittsburgh Civic Arena. Steve was offering up a Buffett date for our arena's summer concert series of shows and quite dispassionately was telling me that this show was a no-brainer. "You'll see," Smith said, "just do this date and you'll be fine. Buffett's played there before, his fans spread the word; he comes back again, the audience increases." Smith maintained that he had seen this growth in multiple markets already, and that he was really just letting us know to get ready.
So we took the bait and booked Buffett, bringing his beach + hammock + margarita-mind-blur ideology to town for a show scheduled for June 24, 1986. That evening, Buffett and his Coral Reefer Band performed an incredibly well-received set on our side-stage in front of 6,000+ rapturous hedonists, all packed together and festooned in florals, carousing and caroling to the high heavens [the arena roof was opened up that night].
Buffett came back one more time to the city of Pittsburgh before Star Lake Amphitheatre came into being. This return to the city in December of 1989 took place at a theater called the Syria Mosque. Six months later Star Lake opened its doors for its inaugural summer season, and Buffett's booking team in Los Angeles—the Howard Rose Agency and the singer's manager Howard Kaufmann—were elated that their artist could now move into the Great Outdoors in the Pittsburgh market. Buffett by the late 1980s had been racking up considerable sales in markets where amphitheaters already existed, and on August 10, 1990 in Star Lake's debut season Buffett appeared and started to lay claim to the throne.
This first time around Buffett drew almost 11,000 fans to the party. In his second Star Lake stop the next summer, which was my first season employed at the venue, the artist pulled in 50% more followers. And so Steve Smith's words from my arena days began ringing in my ears: Buffett and his merry band—espousing the carefree island life where drive and determination matter not a whit and life pursuits are limited to locating lost shakers of salt—were converting the masses and pumping up the nascent Parrothead movement, Pittsburgh-style.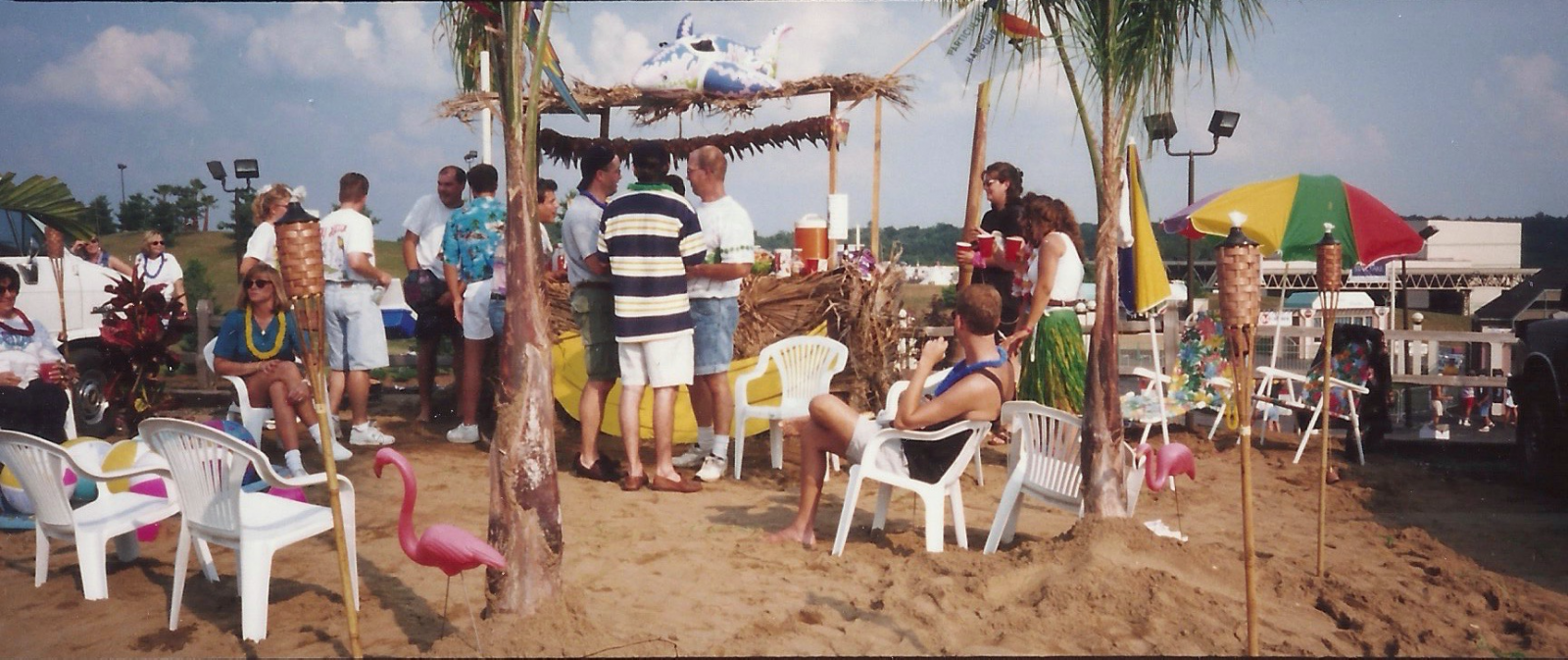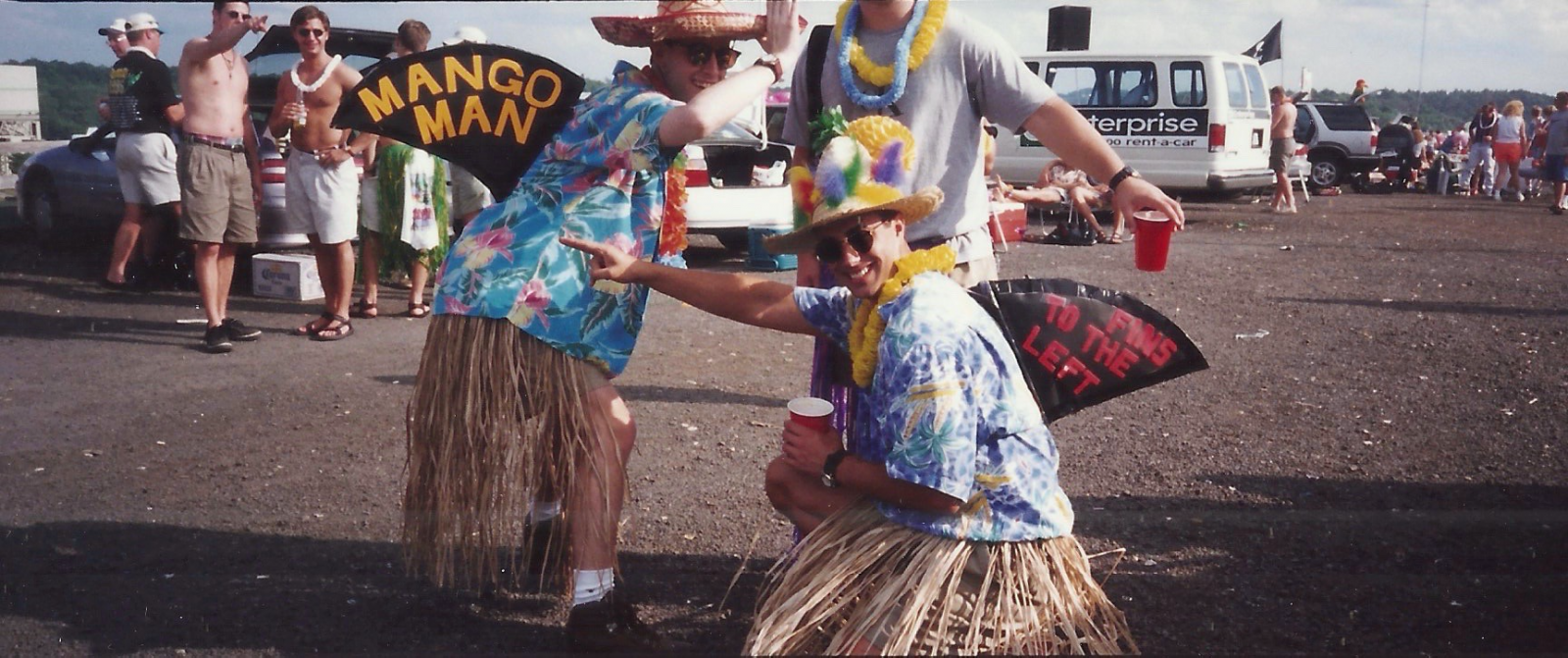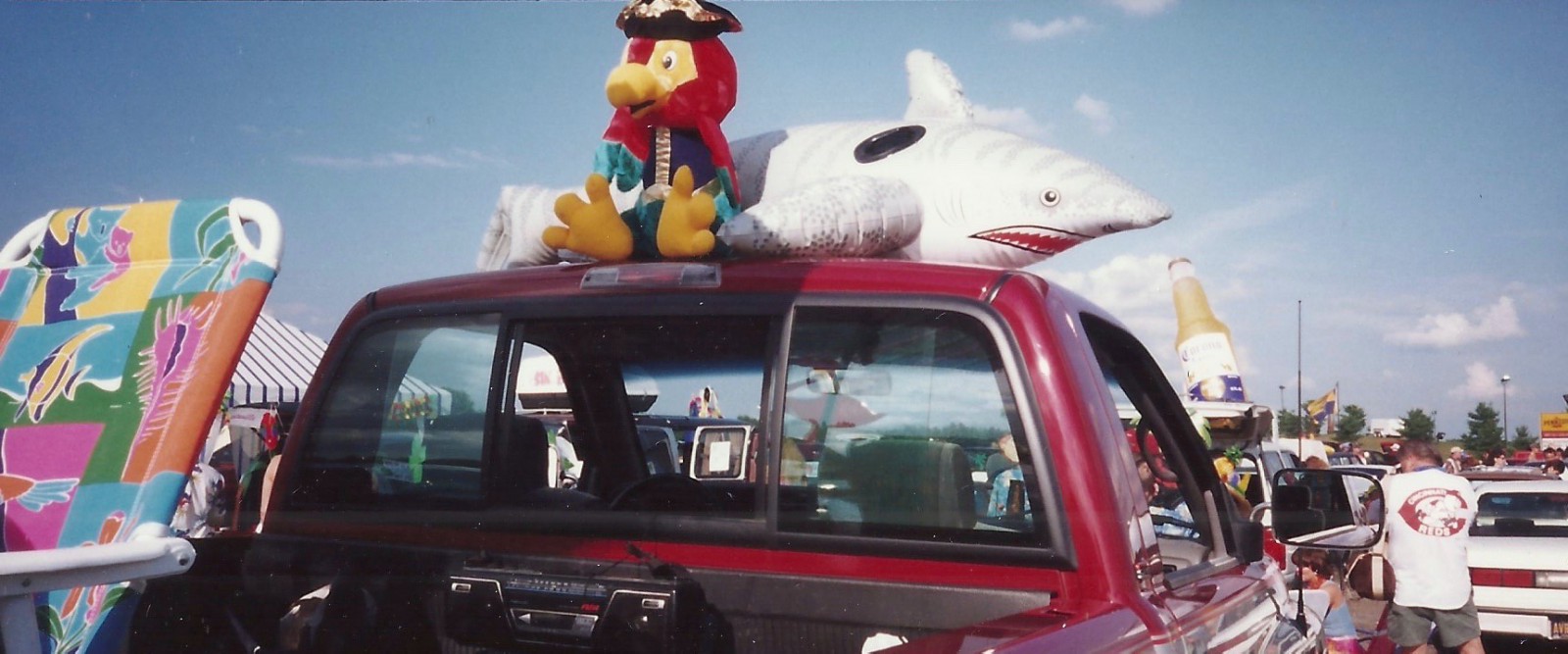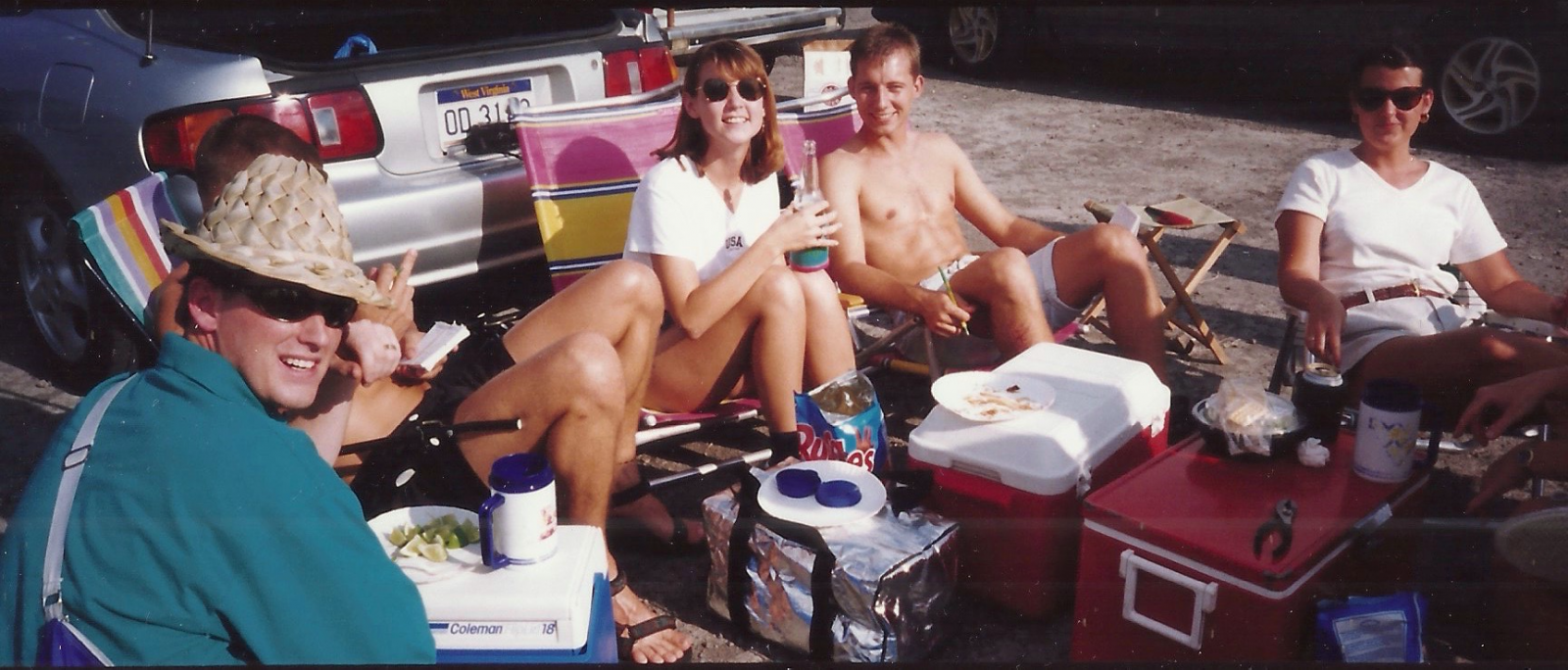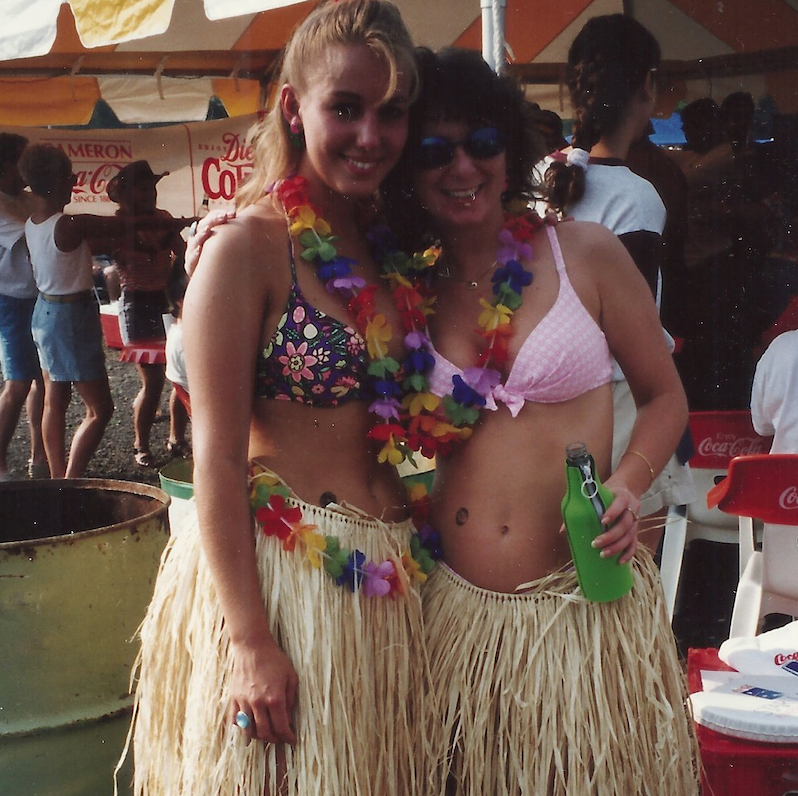 [photos by KatrencikPhotoArchives]
What I loved most about the Buffett shows at Star Lake was the venue parking lot, where concert-goers parked campers and vans...beat the heat via hot tubs...built operating replicas of volcanos (those things were smokin')...set up drink-tube contraptions that looked like liquid hookahs...and much, much more. And I found out--early in Buffett's rise to dominance and double-night engagements--that riding on the security golf-cart patrols in the lots was where one could also get lei'ed. Grass-skirted girls would ask you to slow down so they could gingerly drop one over your head as a peace offering, and this was but another reflection of the general vibe of the denizens of this parking lot Show and Tell. Smiles were everywhere and most senses were deliciously dulled, as Buffett's frolicking flock seemed ever so successful at temporarily packing away all the strife of Life.
Inside the amphitheater gates along "corporate box row," the arc of seating that runs all along the back of the venue's first three sections in the pavilion, it was quite the social register. For Buffett shows practically all of the venue's top sponsors and box owners were present and accounted for, which was the extreme inverse of other situations where the box tickets didn't mean as much and the people filling the chairs were more likely a company receptionist's nephew and a doe-eyed date. At Buffett, the powerbrokers and the box-lease signers were all on display; collectively they were the ones who kept this precious venue revenue stream going for us year after year, always asking at renewal time--with pen poised above the signature line--"So, is Buffett definitely coming back?"
The singer-songwriter's concert the third year (1992) began his amazing, unbroken string of sell-outs at the Lake, and in 1994 the artist doubled down—two back-to-back nights were booked for Friday, June 10 and Saturday, June 11, and both sold out in advance. Buffett's reign had begun—and then the storm hit. On the first night of this doubleheader, the skies filled with dark clouds and we had an incident that couldn't be labeled anything but harrowing.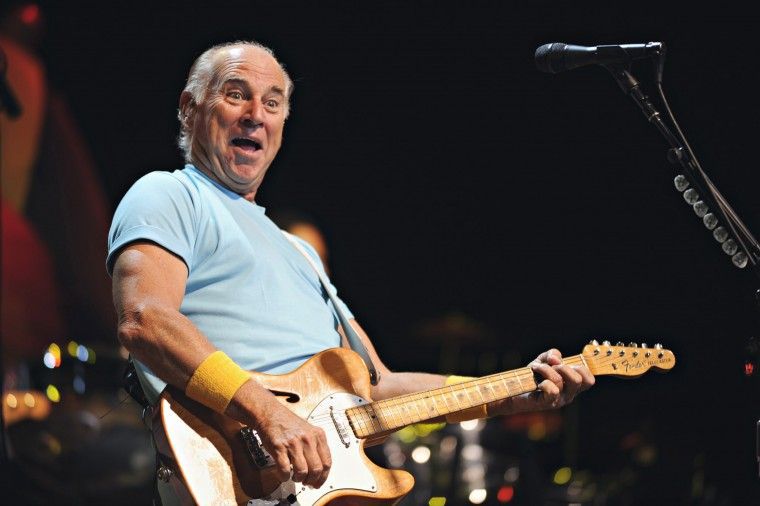 Tom Rooney, currently president of the Rooney Sports & Entertainment Group based in Pittsburgh, was executive director of Star Lake back in 1994. Rooney recalls, "Lightning made a direct hit on the main transformer rendering our sold-out show in darkness before Jimmy even hit the stage. We were standing on the backstage deck when we saw the bolt hit and we were all lucky to survive. We were saved by two things: the Iguanas, the opening act, traveled with a portable generator and Mark Susany, our electrician, ingeniously hooked it up on the main stage and we got (barely) through an unplugged show. The next day Buffett's management required a full backup generator for every show, anywhere they played! And I still remember Star Lake's local fire departments showing up with their trucks to provide our only lights for the parking lots."
Through the rest of the 1990s and entering the 2000s, Buffett pretty much continued rollin' doubles. There were two-night stands in 1995, 1996, 1997, 1998, and 2000, and he went on to truly cement his status as the Sell-Out King of Star Lake.
A few things I learned along the way in my years as marketing director ('91-'94) and then general manager ('95-'07) of the amphitheater while working the Buffett shows:
1.) The folks who were part of Buffett's touring entourage year-in and year-out were some of the nicest, laidback music biz professionals that I've ever run into--tour manager Charlie Fernandez, tour accountant Henry Rosquete, John Vanderslice, Kino Bachellier, Charleston Miles, and many more. Backstage always had a pretty consistent vibe of "What, Me Worry?" and a lot of these folks just seemed grateful that fate had called upon them to serve a guy who so unswervingly delivered the essence of summertime fun to hundreds of thousands of Parrotheads across the country.
2.) There were a couple of reasons that our amphitheater was consistently on Buffett's summer-tour hit list of "must-play" venues: A) He liked our backstage catering a lot—especially the dinners—which in the early years were carefully cultivated by our catering company's resident chef, a guy who went by the nickname Burger Bob. He was a quirky but immensely talented individual who was a total vegan (of course!), but who whipped up amazing menus that ran the gamut and really pleased the tour's palates. And B) Our venue was a hop, skip and a jump—by small plane—from the singer-songwriter's summer home in the Hamptons. Buffett sometimes piloted his own small aircraft and with a tiny airstrip located in the vicinity of Star Lake, he would often arrive an hour or so before his scheduled 8:20 pm start--and then he'd be back in his plane shortly after the show wrapped up, arriving in the Hamptons by midnight or 12:30 am. Not a bad commute for a two-hour show, one that yielded a paycheck so weighty that I'm kind of glad he didn't take it on the plane with him.
And one last account, from my Buffett memory bank: One time in the late 1990s, I heard a story from my operations manager of a problem that one of our ushers had in the lower house, in that aforementioned realm of the venue's row of corporate boxes. It seems that a rather spirited (or spirits-filled) concert-goer was trying to slip his way into one of our sponsor's boxes there, and the usher—in performance of his duties—diplomatically asked the interloper to please step outside of it for a moment.
When the wobbly but determined individual could not produce the appropriate ticket, the usher calmly explained that the box was the property of the company who had purchased it for the season, and thus he would not be permitted to sit there. This is the rest of their exchange, as relayed to me by my Ops guy:
* The gentleman: "I don't care what you say, man, I am taking a seat here."
* The usher: "Sir, I am so sorry but as I've explained, this box belongs to—
* The gentleman: "I DON'T CARE! YOU DON'T KNOW WHO THE HELL I AM! I AM A LAWYER, AND I AM GOING TO HAVE YOUR JOB!"
* The usher: "Sir, if you want to make $6.00 an hour you can certainly have my job, but you still cannot sit here. I am very sorry."
Suffice to say, after the show, only high-fives and accolades were given to that particular staff member for his dedication and diplomacy. I never heard from the "lawyer."
_______________________________________________________________________________
Posted 8/27/23....ALL THAT JAZZ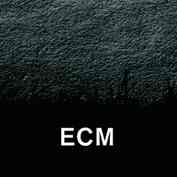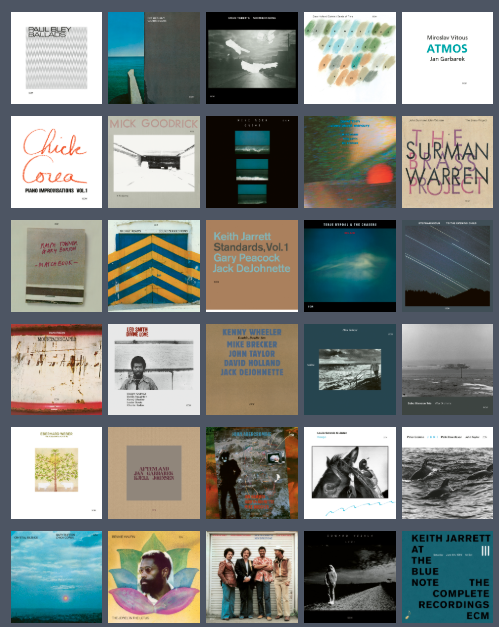 In the summer of 1975 I began my earliest days of post-college life working part-time in an independent music store in my hometown of Butler, PA. It was a small but mightily stocked record store called Exile which, according to its sole owner/operator Dave Kleemann, was so named because of its location just two blocks away from Butler's main drag--hence, Exile off Main Street. It was here that I had a chance to really start dipping heavily into the mind-altering sounds of certain Norwegian-born ECM recording artists like guitarist Terje Rypdal, saxophonist Jan Garbarek, pianist Bobo Stenson, drummer Jon Christiansen and others. ECM (for those still uninitiated) was and is a prestigious, hard-to-pigeonhole label—mostly European jazz, but certainly not constrained by that definition—and the bulk of the label's studio albums have historically been meticulously and lovingly recorded in an Oslo, Norway recording studio.
Christopher Porter of jazztimes.com, "America's Jazz Magazine," wrote a piece dated May 9, 2019 about Norway's established and burgeoning ECM artists, and he expressed his thoughts on how the ECM sound may first have developed. "Norway's stunning landscape, from fjords and mountains to glaciers and streams," Porter said, "must have provided the artistic inspiration for these early ECM musicians who mixed bebop chops with folk-music hearts, creating melancholic music that reflects the land of the midnight sun."
The more I listened to ECM recordings the more enchanted I became and soon, Norway became my true north. I felt a calling, an inner need to travel to this part of the world that had produced such sonic splendor. And my opportunity to seize the day--rather, a handful of days--came in 1983 while I was working for the Pittsburgh-based National Record Mart retail record chain. I had racked up some decent vacation time and decided to use all of it in one glorious chunk by embarking on a "search and enjoy" mission to Norway. And so in the spring of '83, I set about searching for music-related summer events in that country.
Finding an address for the Norway Tourism office, I sat down and wrote them a letter [editor's note: this may seem quaint to some younger readers]. It certainly would have been so much easier to Google it up but the internet at that point was nowhere to be found. That doorway to instant gratification hadn't opened up yet; it was still a long way off, down some tech corridor gestating in a womb at the end of the hall.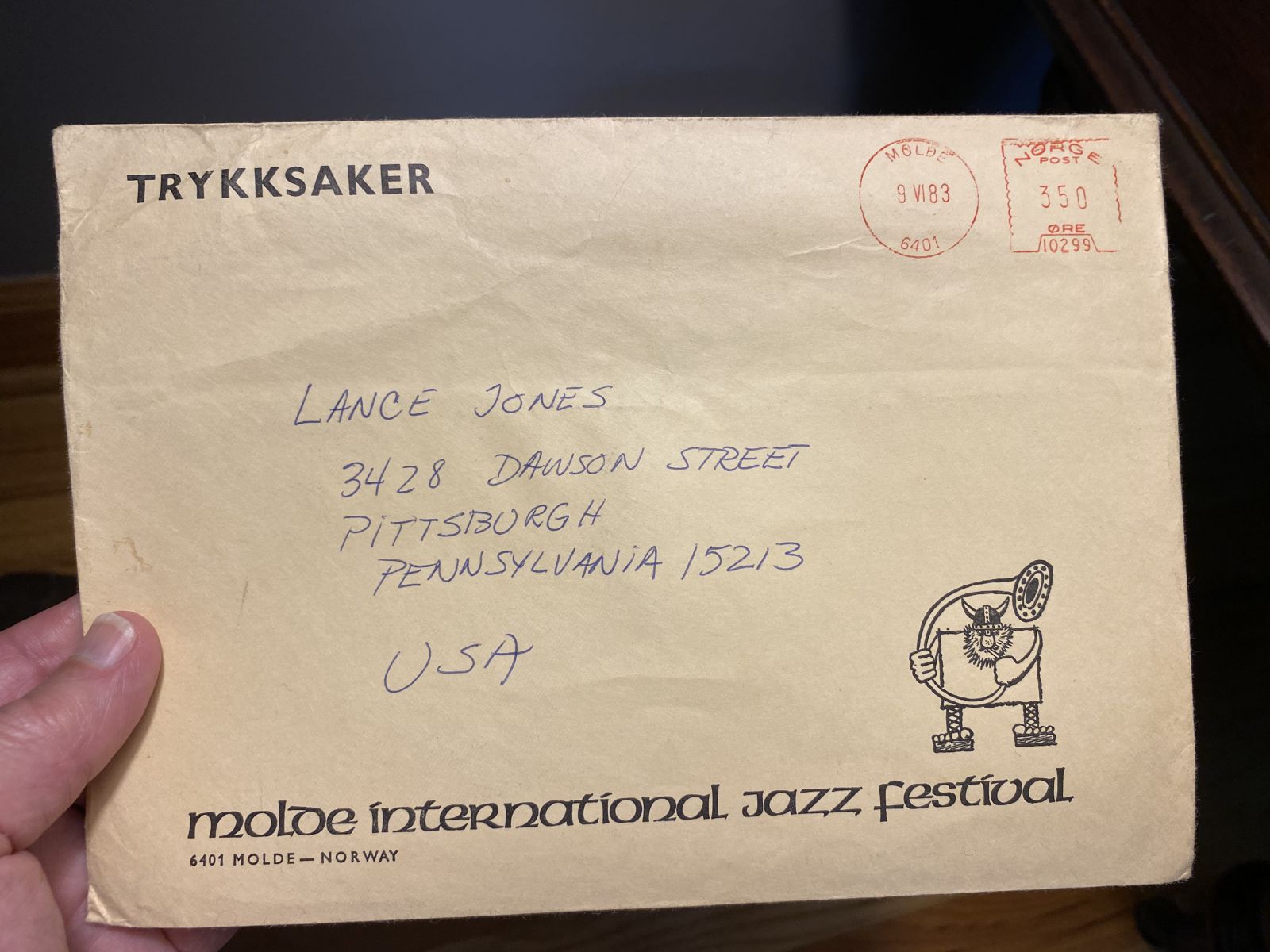 About two weeks after I had mailed the letter I received back a batch of information, including a pamphlet hyping a summer jazz festival taking place in fjord country in northwestern Norway in the small coastal town of Molde [pronounced "mold-ah"]. The Molde International Jazz Festival, I learned, had been around for many years, springing up in 1961 first as a three-day event featuring only one international artist along with a host of Norwegian musicians. But by 1983 the festival was well-established as a week-long event (Monday through Saturday) hosting the best Norwegian artists along with many established names in international jazz. In fact, the 1983 lineup set to perform July 25 through July 30 looked especially eclectic and tantalizing; it was a mix of European, American and Third World musicians, and the travel brochures and city postcards that accompanied the concert info essentially sealed the deal for me. I set my course for the land of the Norse.
I had originally planned to travel solo, but then the woman I was dating at that time began displaying a bit of interest in the trek. Pittsburgh born and bred Margot Gloninger was an adventurous young woman who had travelled overseas before, including a pilgrimage to the Emerald Isle [where else should the lass have gone, with her Da & Ma descending from the Gloningers and the Fitzgeralds?!!]
We spent a few evenings spreading out the maps, as Margot began to suggest a wider orbit for us. Once over there, it would be so easy to haul ass with a Europass and we could actually get around with little expense and great ease. Of course my original intent was just to touch down and hunker down in Molde to luxuriate in the jazz fest, but with Margot now on board we then mutually added Copenhagen...then Stuttgart and Munich...and finally Paris. I remember saying to Margot "Are you sure all these places have record stores?" Her green eyes flashed a rapid response, but luckily all she SAID was, "Yes, dear; they do."
The revised plan was a good one. Leaving the U.S. we'd have a touchdown in London just to change planes, and after a brief pit stop in Bergen, the aircraft would go right on through to Oslo on Norway's east coast. From there, we'd trek by cross-country train and bus to Molde on the west coast. After sightseeing and all that jazz in Molde, we'd venture on to Copenhagen, Denmark for a day or two and then it was on to Stuttgart, Germany where Margot's sister Annie lived. We'd also do a daytrip to Munich with Annie, and a few days after that, journey on to Paris by ourselves. Paris would then lead to London, and the flight back home.
We started our journey on July 24th. The flights (Pittsburgh>Newark>London Gatwick>Bergen>Oslo) were ultimately exhausting yet thankfully uneventful, save for an inexplicable bump-up to first class at the ticket counter for the Bergen-to-Oslo portion [no protestations from us!]. Alighting in Oslo on the 25th we spent a night at Hotel Fønix, and early on Tuesday the 26th we hopped trains from Oslo > Dombås and Dombås > Andalsnes. Boarding a bus in Andalsnes to finally make it to Molde, the sights we beheld on the trains and now on the bus ride were intoxicating. In window seats throughout, our brains reeled as we soaked up the scenery--rolling mountains and crystalline, in-land lakes brought us colors that almost made us weep. The mountains were the deepest, richest greens and some lakes a hypnotic icy blue, others an emerald green. It truly looked like a land before time, pristine and clean, and dazzlingly clear.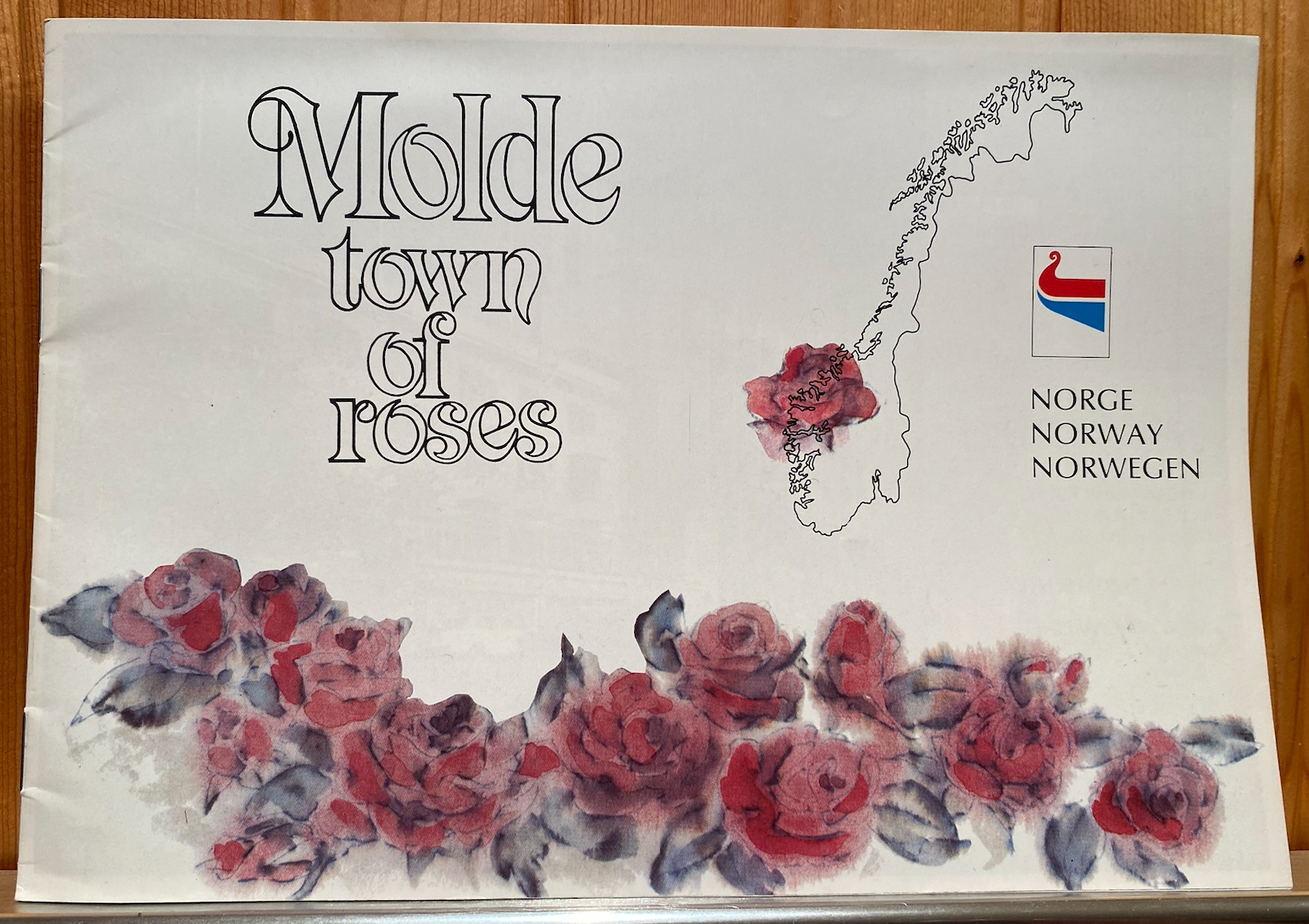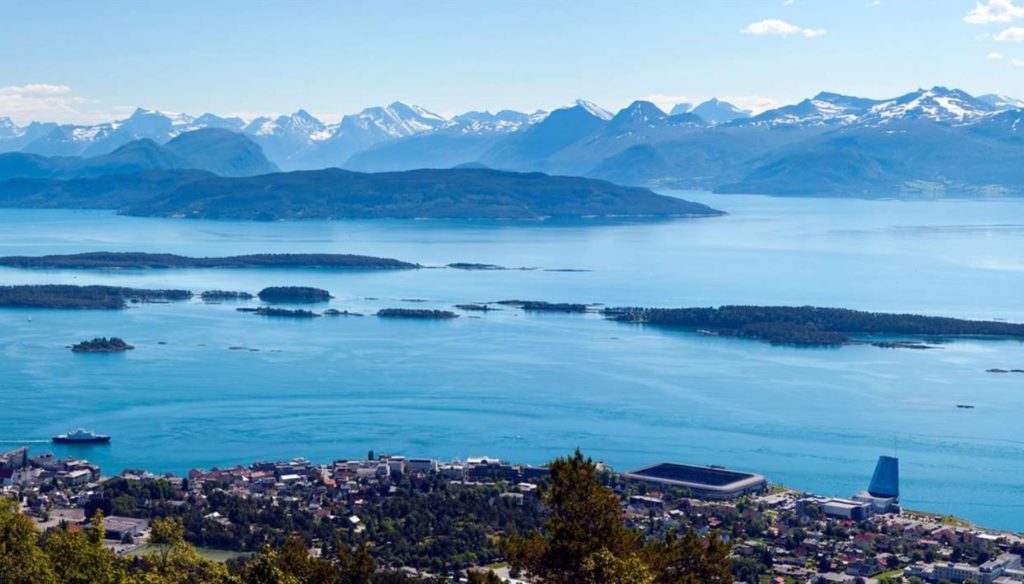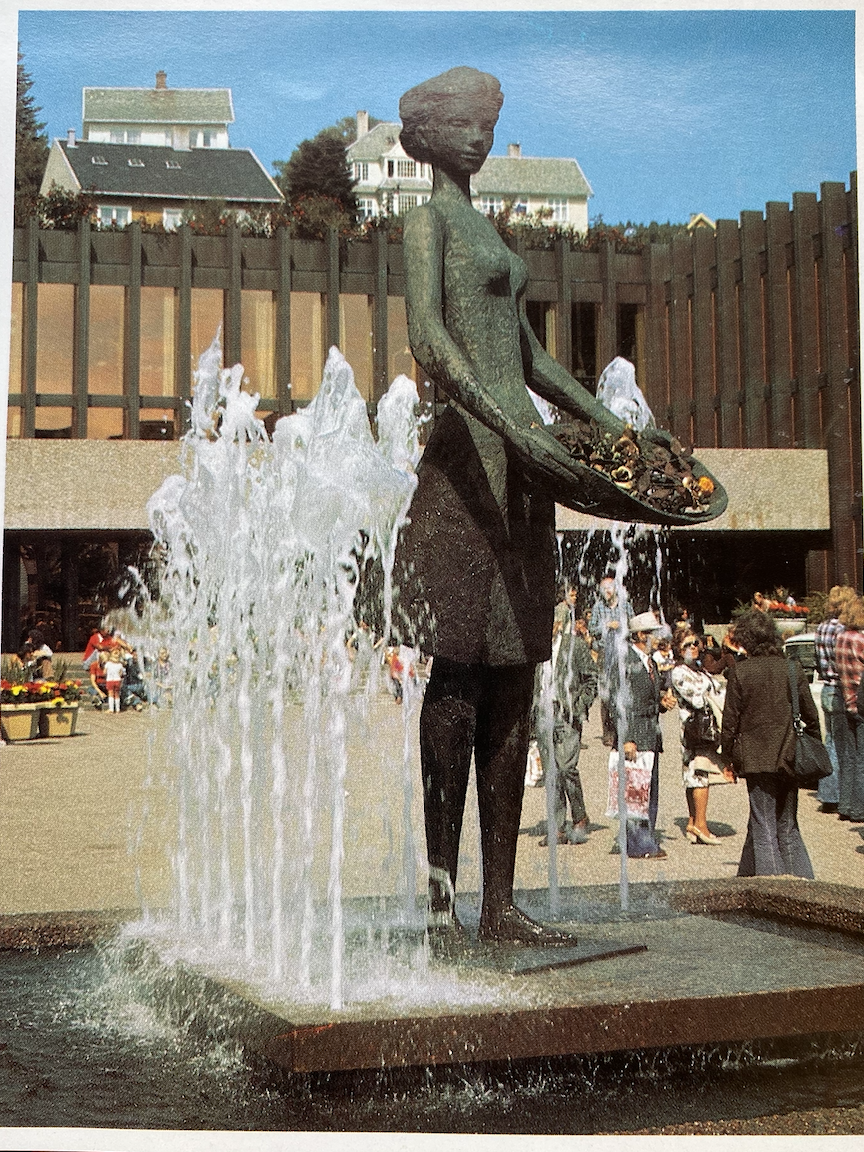 Molde was welcoming. The town is known as the "City of Roses" and the village square had a statue dubbed the Flower Girl holding a tray of roses amidst some sprouting fountains. Every summer at this time, jazz enthusiasts reportedly jammed the boarding houses, hotels and camping sites in and around Molde, as this city of 22,000 inhabitants opened up its arms to the celebrators of this musical art form.
Jazz flowered everywhere...in the restaurants at night, in small and mid-size theaters, libraries, open-air parks, cathedrals, and even down the slim main streets of town where there were daily festival parades with marchers of all ages and golden mop-topped kids blaring horns.
During our four-day stay in Hotel Romdalshiemen on the main street of Molde, we balanced our musical must-sees with our impulse to explore. On a couple of afternoons we spent time at the Romsdalsmuseet (Romsdal Museum) to view transplanted buildings, art and relics from around the country that predated WWII, and we found others structures as well--small model cottages akin to our log cabins--in and around Molde that had been preserved since the 14th and 15th centuries.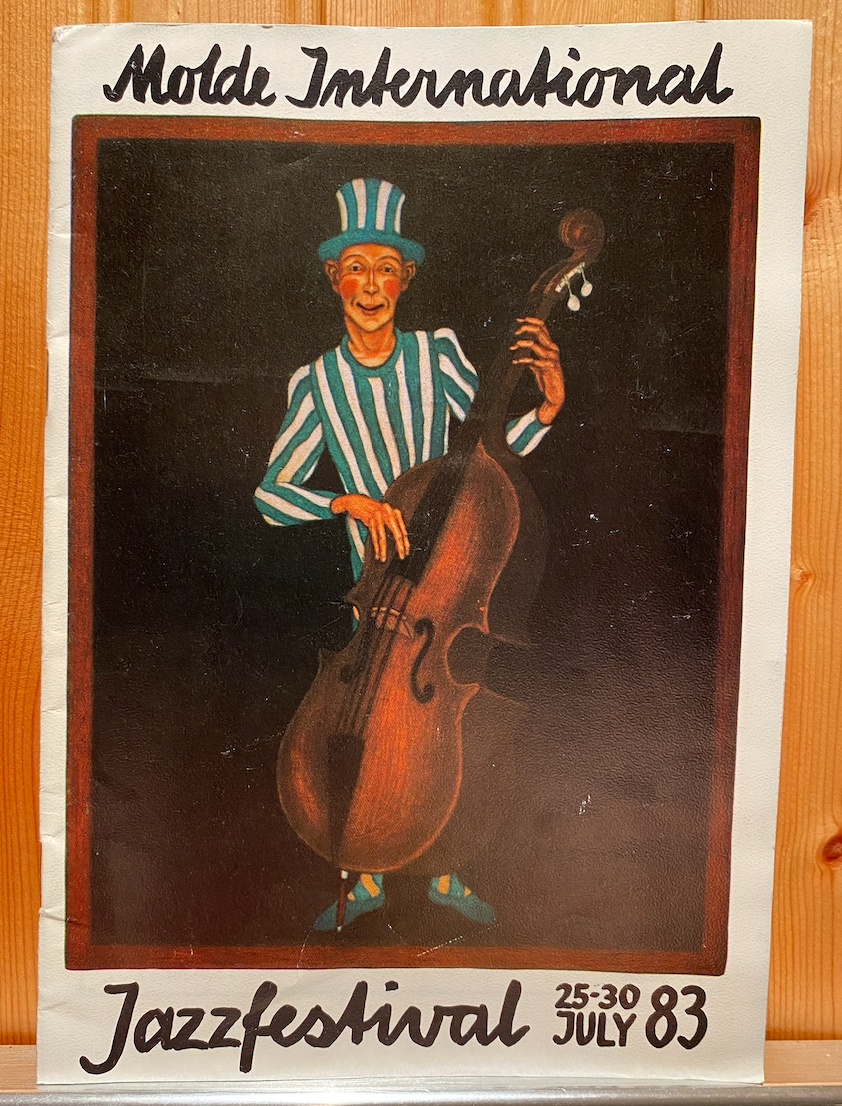 But music was our main preoccupation. Our festival tickets gave us entrée into whole other worlds and we sought out as much music as we could in the clubs, cafes, and theaters. On Wednesday evening July 27th we decided to check out a club called Lucullus that was featuring an Oslo band called Cutting Edge, and their overall style--my ears deduced for me--was a meld of other bands similar to German group Passport and America's Spyro Gyra. Here we met the keyboardist during one of the band's breaks, and we talked to him about other festivals he'd played around the country, including ones in the municipalities of Kongsberg and Voss.

Thursday evening we struck gold in terms of seating for a show. We were in row 5 of a theater called Kino, and here we took in a performance of American "free-form funk" drummer Ronald Shannon Jackson with his band The Decoding Society. Jackson's ensemble was a powerhouse and a bit overwhelming; all evening long in fact there was absolutely no letup on the fast pace and frenzied soloing. The band at that point in time included Vernon Reid as a member, and just one year later the guitarist would end up forming his own band in NYC, Living Colour.

On Friday evening, our last night in Molde, we were back at the Kino at 7pm to catch a group going by the name European Super Quintet. I recognized three out of the five players, all household names in jazz circles throughout Europe. Palle Mikkelborg, a Danish trumpeter, I knew from his presence on some late-1970s ECM albums by Norwegian guitarist Terje Rypdal. Bassist Niels-Henning Ørsted Pedersen I had run across when he guested on non-ECM releases with musicians including guitarist Joe Pass, pianist Oscar Peterson, trumpeter Chet Baker and many others. And the European Super Quintet's Philip Catherine, the guitarist, I first heard in the late 1970s through his team-ups on record with American guitarist Larry Coryell.
Margot and I thoroughly enjoyed and were edified by our ticketed shows each night, but we also came to treasure our brief encounters--in shops, at shows, in restaurants and bars--with local folks and also fellow festival attendees who had been similarly inspired to travel to Molde from far-flung places around the globe. After Friday evening's ticketed event we hit a club on the way back to the hotel and began looking for seats at the bar. There was no one on stage this particular evening, but various jazz standards were blaring out over the club's house speaker system. It was there at the bar that we met Ole.
This bespectacled, chain-smoking Philip Seymour Hoffman-lookin' Norwegian man appeared to be in his late twenties, and he quickly gestured for us to sit on the two stools next to him. Our first impression: he's sweet, and he's shit-faced [editor's note: just FYI, the Norwegian translation for the latter is "drita full," with a trill in the R sound]. Immediately after we sat down Ole shouted "OLE!" at the top of his lungs, pointing to himself with his cigarette hand, the other one nestling a glass of Pils on his lap that was now beginning to slosh over from his exuberance.
We pointed to ourselves and pronounced our own names and Ole, now rightly suspecting a language barrier, sat up a little and wheezed out a smile. He had hazily grasped that we were from somewhere far from Scandinavia but that we had likely come to Molde for the music. He leaned backward a bit, his face creased and deep in thought, and then suddenly leaned forward and screamed "MILES DAVIS!!!" Margot erupted in peals of laughter and I caught on to the game just as quickly. I gave Ole the universal thumbs-up, and yelled over the din of the house speakers, "TERJE RYPDAL!" Ole smiled and furrowed his brow, working toward another outburst. And for the next hour or so, amid the Pils and refills, the three of us had the best "conversation."
Margot and I howled at Ole's lager-fueled precision. He knew a TON of jazz musicians, and it stoked him mightily when we nodded with smiles of recognition and then spouted one of our own: "KEITH JARRETT!"..."CHICK COREA!"..."BRIAN AUGER!"..."PAT METHENY!" Only when Ole shouted out a regional Norway name or would deign to try a Dane did he come up short with just a shrug of the shoulders from his now-favorite American drinking buddies. This would befuddle him, and he'd sit back and crease his features anew, his Pils-buried synapses trying to unearth yet another jazz giant that we could relate to.
Margot and I hung out, and hung in there, with Ole until we felt the tug of sleep. We slid off our stools and with a high-five and a hug from our new friend, the two of us started for the door. Ole stayed at the bar sitting in his swirl of smoke, his eyes now slits, smiling ear to ear.
Postscript: We left the next morning, ultimately headed back to Oslo, then Copenhagen, and on from there...but the memories of Molde are indeed some of the best of our entire Summer '83 European vacation.
_______________________________________________________________________________
Posted 8/13/23....THE ART OF HAPPINESS
Musicasaurus.com's post this time was kick-started by my plucking from the bookshelf a long-forgotten Christmas present—a quite thick little reference book entitled 1,000 Record Covers.
I remember spending more than a little bit of the holi-daze a few years back immersed in this book. It is an admirable effort in that it seeks to capture the creativity and charisma of three decades of album cover art in the U.S. Leafing through it again I revisited some of the works of English design firm Hipgnosis, a signature name in music history which may not spark any recognition in much of the younger generation. But for those of us who spent our youth in record stores particularly in the late 1960s through the early 1980s, Hipgnosis visually dazzled us with their unique approach to photography, darkroom techniques and conceptual settings. Some say, in a way, Hipgnosis paved a nice path for technology in terms of the eventual development of and unbridled creativity associated with photoshopping…
Read on, and become transfixed through Hipgnosis…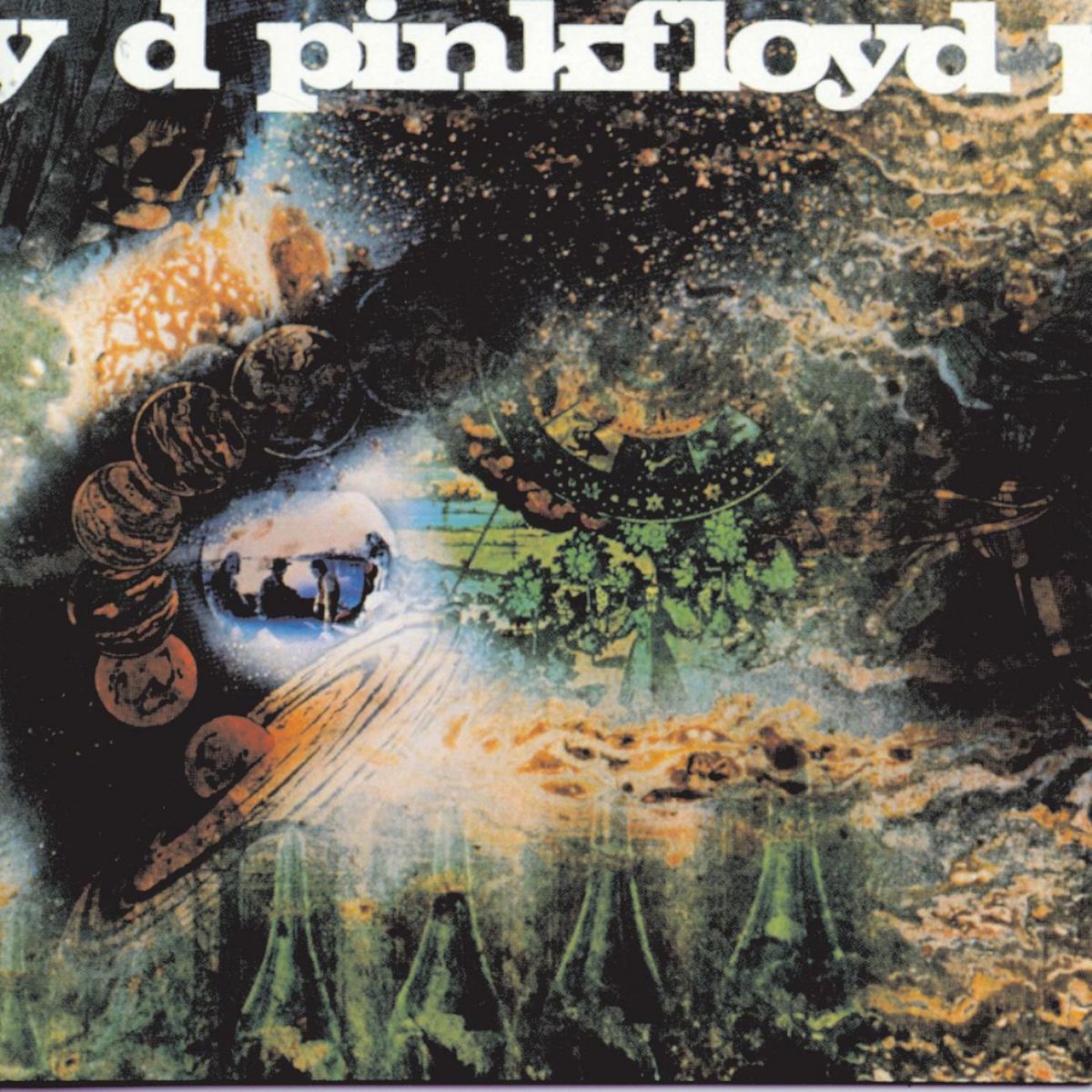 Pink Floyd – A Saucerful of Secrets (1968)
This second studio album from Pink Floyd was noteworthy in a couple of ways. The finished recording reflected the contributions of the outgoing Syd Barrett (jettisoned for increasingly aberrant behavior) and the incoming David Gilmour, and so Saucerful was a passing of the torch and a stabilization of the line-up. Also, this particular album essentially launched the careers of design wizards Storm Thorgerson and Aubrey Powell, the two enterprising individuals who had come up with the cover. After Saucerful hit stores the band's record label EMI peppered Thorgerson and Powell with requests for additional covers for other artists the company represented, and so the design duo's new firm Hipgnosis came into being.
It was really Floyd's 1973 album Dark Side of the Moon, though, that cemented Thorgerson and Powell's reputation for album cover artistry and presented them with a slew of new artist opportunities as their fame mounted alongside the worldwide success of Moon. In addition to keeping its fealty to Floyd with subsequent albums including Wish You Were Here and Animals, Hipgnosis began working with other top-notch bands including Led Zeppelin, Yes, Genesis, Peter Gabriel, Emerson, Lake & Palmer and many more.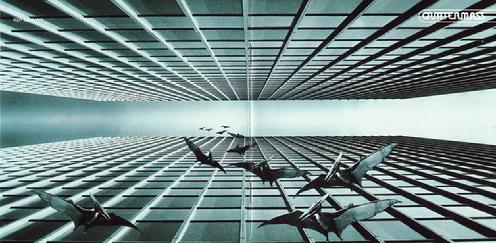 [back and front cover unfolded outward shows complete view]
Quartermass – self-titled debut album (1970)
I have loved pterodactyls and pteranodons from the first moment my tiny, pre-teen fingers freed a plastic replica from the toy box to thwart the chomping of a brontosaurus by a marauding tyrannosaurus rex—you get the picture. Back then, boyhood was dino heaven. My love affair continues with this compelling cover that masks an album of progressive rock by an English band whose shelf life was just three years, 1969-1971.
Quartermass produced this one studio album of urgent, rollicking material that fans have likened to a lesser-talented Emerson, Lake & Palmer. In the album I also hear strong hints of Uriah Heep, Deep Purple and Bloodrock, sans the guitars. Quartermass, named for the fictional professor who was the focus of a few sci-fi serials on British television back in the 1950s, consisted of three musicians in an organ-bass-and-drums setup. Bassist John Gustafson handled the vocal chores while keyboard wiz Peter Robinson helmed piano, clavinet, harpsichord, synth and especially a Hammond A3, which pumped out those rich, swirling fuzz tones that warmed and won over many a young prog-rock fan.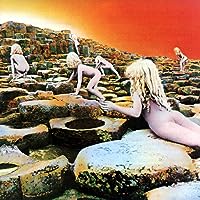 Led Zeppelin – Houses of the Holy (1973)
I lifted the following info from London's Daily Mail which published an interview with one of the kids from the Houses of the Holy album cover. The interview was timed to coincide with a reuniting Zeppelin who had agreed to a one-off appearance at the December 10, 2007 Ahmet Ertegun Tribute Concert at London's O2 Arena. Writer Rick Hewett interviewed Stefan Gates, who talked about the long-ago album cover shoot on the Giant's Causeway in Northern Ireland which featured Gates and his sister Sam. "I've heard people saying they put wigs on several children," he recalled, "but there was only me and my sister and that's our real hair. I used to love being naked when I was that age so I didn't mind. I'd whip off my clothes at the drop of a hat and run around having a great time, so I was in my element. My sister was older so she was probably a bit more self-conscious." Hipgnosis' Powell and Thorgerson took several multiple-exposure shots of Gates and his sister to create the image of several more children clambering over the rocks.
There is endless debate among rock fans over the significance of the image. Powell has claimed he was inspired by the science-fiction book Childhood's End by Arthur C. Clarke, in which children climb off the end of the world. Gates—who lives in North London with wife Georgia and daughters Daisy and Poppy—is skeptical of all the theories about the artwork's meaning, including Powell's. He told interviewer Hewett that "In a lot of cases with graphical design work it's an evolving process and they think up the explanation later. I personally have no idea what it means. There's something about it, though, that is disturbing and haunting perhaps more so because I am in it."
Although a fan of Led Zeppelin, Gates confessed that he has never listened to Houses Of The Holy which was released in 1973. "It carries too much significance for me," he said. "A part of me wants to go out to the Giant's Causeway with a big pair of speakers, strip naked and play it just to see if I have some kind of great epiphany."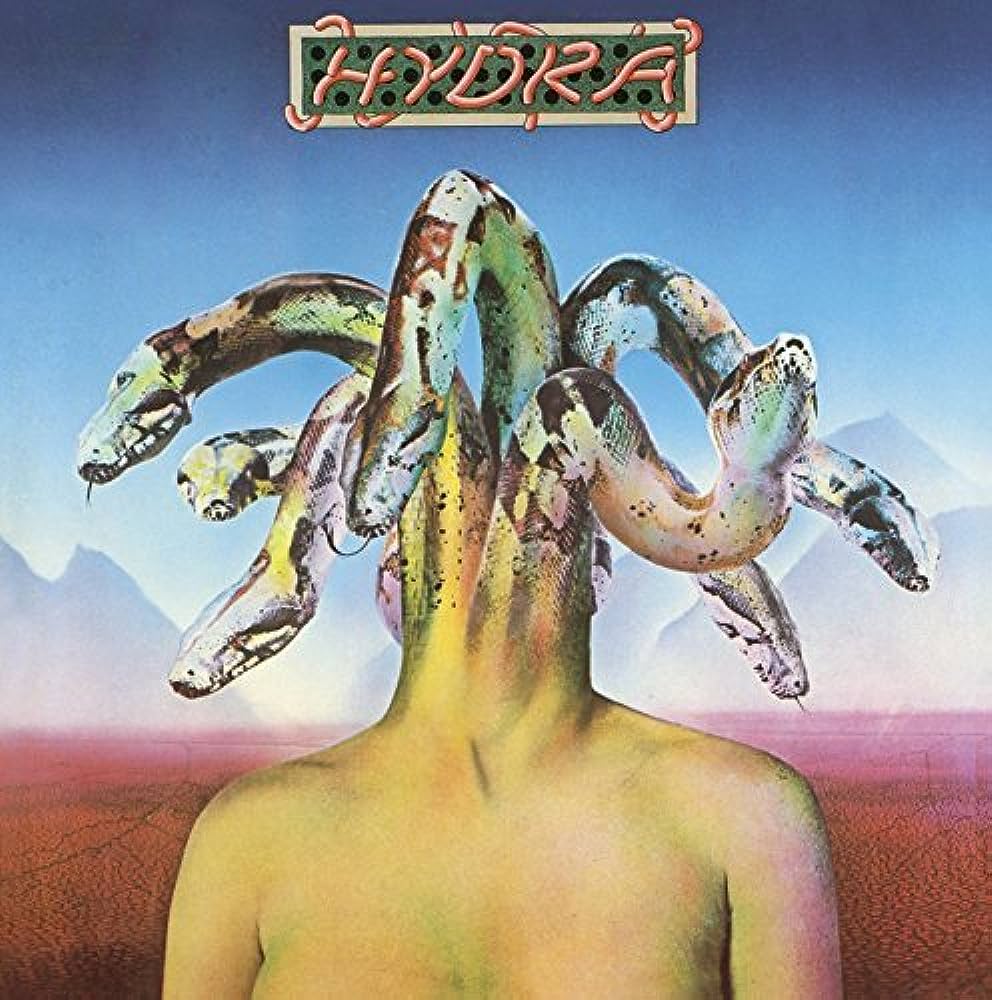 Hydra – self-titled debut album (1974)
While in college at Penn State, I came upon this debut record from an Atlanta, Georgia rock band that, from the very first cut "Glitter Queen," went full-tilt boogie. I pretty much wore out the grooves on the album on my less-than-costly, less-than-kind stereo system at the time, head bobbing to this hormone-hyping Southern rock record for a spell—and then it was over. I had moved along to so many other new bands through my coterie of college friends and my volunteer deejay position on the campus radio station, and I had forgotten all about the album with the man and his many heads of snake.
But in doing some additional research for this blog post late last week I rounded a bend on this design firm's long stretch of fetching masterworks, and…there it was again. I was smitten to be visually bitten by this old friend, the album cover that I had once cradled in college poring over liner notes while gruff vocals and gritty guitars were exploding around me. These days the album doesn't hold up for me at all, but I'm sure a whole host of classic rock fans trapped in amber who still listen to 102.5 WDVE Pittsburgh would soak it up if it somehow ever crept onto the playlist.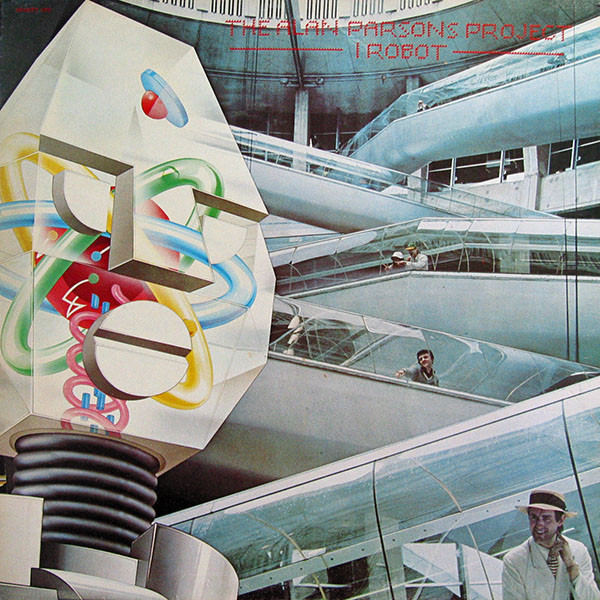 The Alan Parsons Project – I Robot (1977)
In June of 1977 I was clerking at Exile Records in Wexford, PA and furiously writing up sales slips with pen perpetually in hand as this album just flew out the doors. Local radio stations were relentlessly playing the single "I Wouldn't Want to Be Like You" and the more rock-oriented ones were keying in on the album track "Breakdown."
The album's theme intentionally mirrored writer Isaac Azimov's series of short stories and novels about artificial intelligence, but not close enough to merit litigation (the rights were owned by a TV/film company). The first book in Azimov's series of five novels was I, Robot and reportedly Parsons and company just dropped the comma between "I" and "Robot" to avoid a slap on the wrist (best case) from the media group owners. Project leader Parsons also shied away from direct references to the sci-fi legend's work and so steered the lyrics toward more general themes of man vs. machine.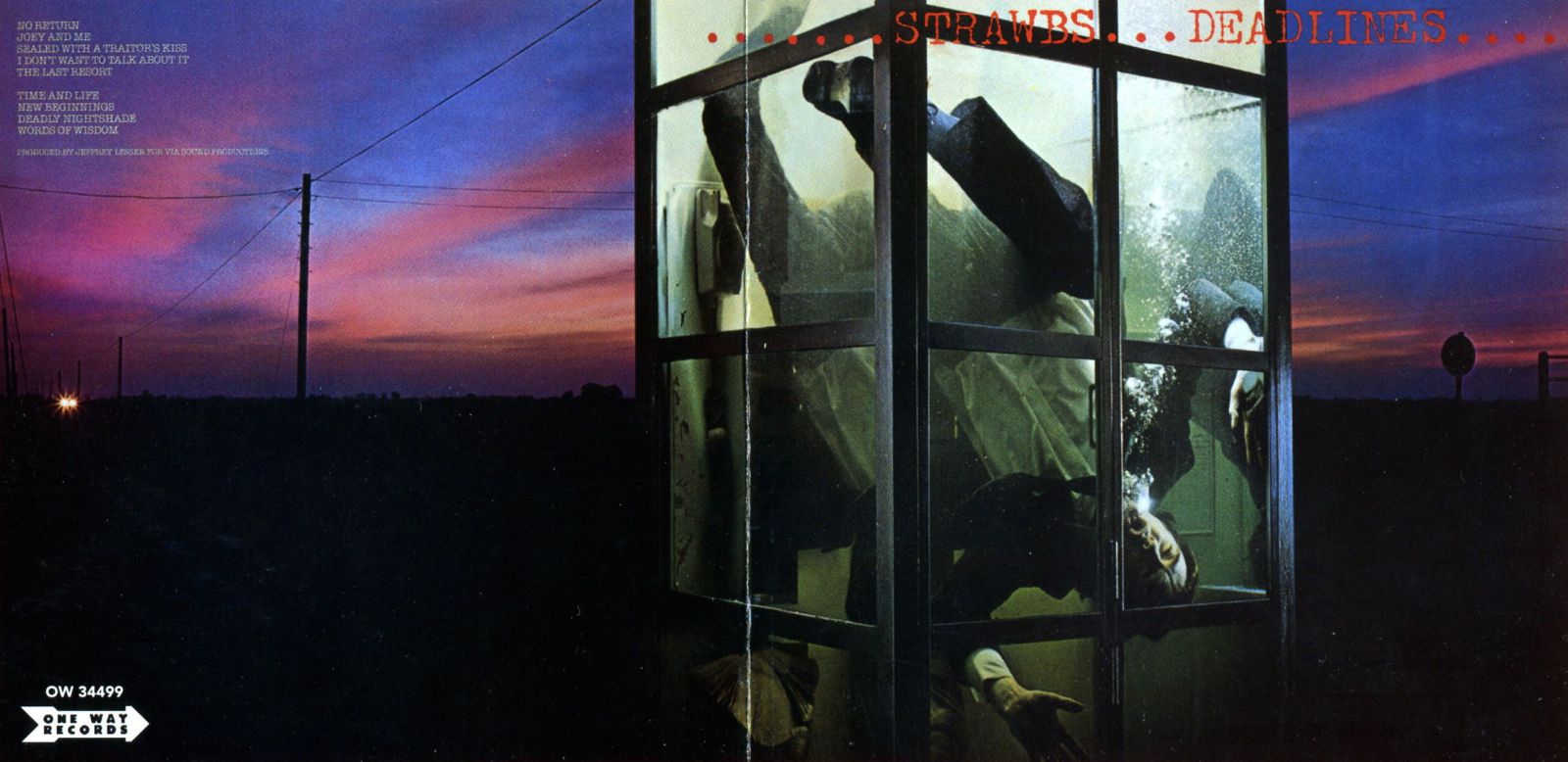 [back and front cover unfolded outward shows complete view]
Strawbs – Deadlines (1977)
This twelfth album by English rockers Strawbs hit record stores in 1977 as well. Once again flashing back to my days in Exile, I remember some of my store customers—the serious collectors who finger-flicked religiously past every album in every bin—pulling this one out of the stacks and bringing it to the counter to ask the time-honored "Is this any good?" The artwork had brought them to the counter and me to the cusp of a sale, but being an honest sales guy—that is not an oxymoron, mind you—I had to let them know that I wasn't all that familiar with the band.
Strawbs had formed back in 1964 and originally plied a course toward bluegrass, but then went folksy before veering into progressive rock in the very early 1970s. Keyboard master Rick Wakeman had boarded the band for two albums around that same time period before departing to join the group Yes.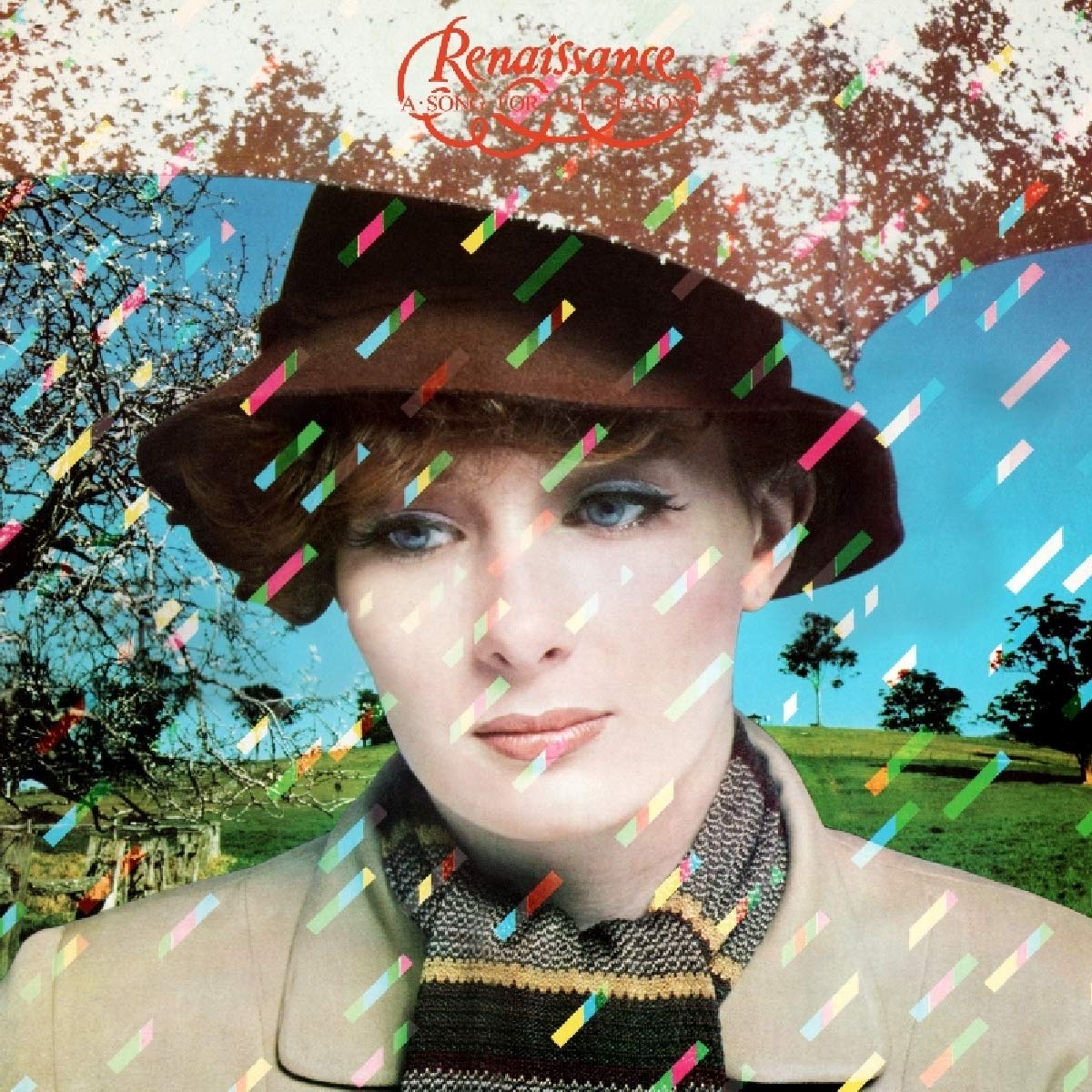 Renaissance – A Song For All Seasons (1978)
This haunting Hipgnosis design was one of several done for the English folk-rock/prog-rock group Renaissance and it is a cover that I could never cast from my cranium. This 1978 album was released in the U.S. in the very month that I started my new job as a record store display person for the Warner-Elektra-Atlantic Corporation—it was March of that year—and on my front porch a week into my new gig, I found a newly-shipped poster tube containing 25 A Song For All Seasons album covers. These were not normal covers, it should be said. The merchandising folks at my new record-company employer's home base in Los Angeles were obviously seasoning themselves with growth hormones, for they had retooled the cover from its original 1' x 1' album size and reproduced it as 4-foot x 4-foot poster.
This made for some interesting exchanges out in the field. Some managers of the larger record stores in my territory loved the expansive Renaissance blow-ups and cheerfully afforded me some space. Others, especially those eking out a more flat-line existence in smaller and much less trafficked indie stores, gave me expressions I would tend to label as "bemused"—and one or two even sent me packin' before I had a chance to unpack.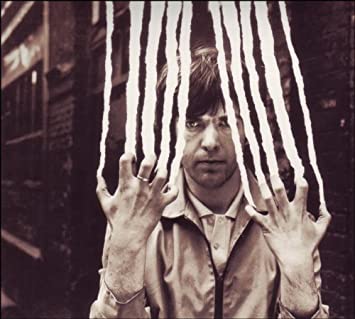 Peter Gabriel – Peter Gabriel (1978)
Gabriel was post-Genesis by about three years when he released his second solo album in 1978, the one that his growing fan base eventually referred to as "Scratch" because of the claw marks approach on the cover. Like the artist's solo debut that preceded this one, and indeed his third and fourth albums that followed it, this second effort had no title other than "Peter Gabriel." The artist apparently didn't mind pissing off his record company in this regard, and so all of us only have nicknames to help us more effectively identify his first four solo outings. Gabriel's first solo album earned the nickname "Car," and then after "Scratch" came "Melt" and then "Security."
Gabriel's commercial juggernaut finally came with his fifth record, 1986's album entitled So—yes, he had finally acquiesced to the record label's request to give the damn thing a name, and thus relented a bit via a two-letter album title. Sales of So weren't just so-so. Aided by MTV the album exploded internationally and this, plus a warm embrace by Radio, rocketed Gabriel out of cult status with songs like "Sledgehammer," "In Your Eyes," "Big Time," "Red Rain" and others.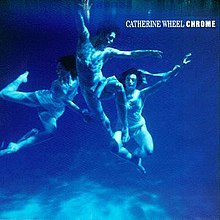 Catherine Wheel – Chrome (1993)
This British band was pretty active all through the 1990s in terms of touring and recording yet they only have five full-length studio albums to their credit. Catherine Wheel was labeled part of the shoegazing genre of alternative rock, so named for bands on stage who ostensibly stared downward more than most, working their effects pedals for drones and sustains. Catherine Wheel in particular edged a bit toward metal after a time, but they preserved some lush and atmospheric leanings as well.
The cover was designed by Storm Thorgerson, co-founder of Hipgnosis and the one who had continued on after that design firm's dissolution in 1983. The photo for Chrome was shot in an indoor swimming pool and eventually it graced the cover of the designer's 1999 publication Eye of the Storm: The Album Graphics of Storm Thorgerson.
Ian Dury and the Blockheads – Mr. Love Pants (1998)
British singer-songwriter Dury was most notably a recording artist on the Stiff Records label, an independent record company born in England in 1976 which immediately caught the wave of some of the more adventurous new punk rockers emerging on the scene. Stiff had attitude to spare, with marketing slogans like "If It Ain't Stiff, It Ain't Worth a F**k," and part of their promotional genius included mounting various tours of Stiff recording artists in their quest for world (or at least U.K.) domination. The label's first tour in 1977 was U.K.-only; it was dubbed the 5 Live Stiffs Tour and featured newly-established and fledging artists of the genre including Ian Dury and the Blockheads, Elvis Costello and The Attractions, Wreckless Eric, Nick Lowe and Larry Wallis.
Over here in the United States CBS Records did a reasonably good job of promoting Stiff stateside through a label distribution deal, and so I was fortunate enough back in late 1978—while working as the aforementioned Pittsburgh-based Warner Brothers/Elektra/Atlantic display person—to snag a promotional copy of Ian Dury and the Blockhead's newest single "Hit Me with your Rhythm Stick." An industry peer who worked as the local CBS record rep had bestowed it upon me, and this song was my introduction to Dury's unique style—a sound that borrowed from rock, reggae, jazz and funk, often powered by English "music hall," i.e., the music rooted in Britain's theatrical traditions a la America's vaudeville. Lyrically, Dury was zany, erudite, full of word play and not above some sexual mischief. The album cover pictured above is a Dury & Blockheads reunion record released in 1998, and it was a Storm Thorgerson production (post-Hipgnosis).
_______________________________________________________________________________
Posted 7/30/23....IN THE SUMMERTIME
Summer's here and the time is right for dancin' to the beat. Musicasaurus attended five concerts in June and three in July; some required road trips while others were right here on home turf. I have zeroed in on three from that batch, ones I felt should really be in the spotlight this time on Musicasaurus: NASH.V.ILL, June 7 at the Three Rivers Arts Festival...Counting Crows, June 29 at MGM Northfield Park in Northfield, Ohio near Cleveland...and Billy Price, June 25 at Hartwood Acres Park, the 629-acre county park in Allegheny County, Pennsylvania located in Hampton and Indiana Townships.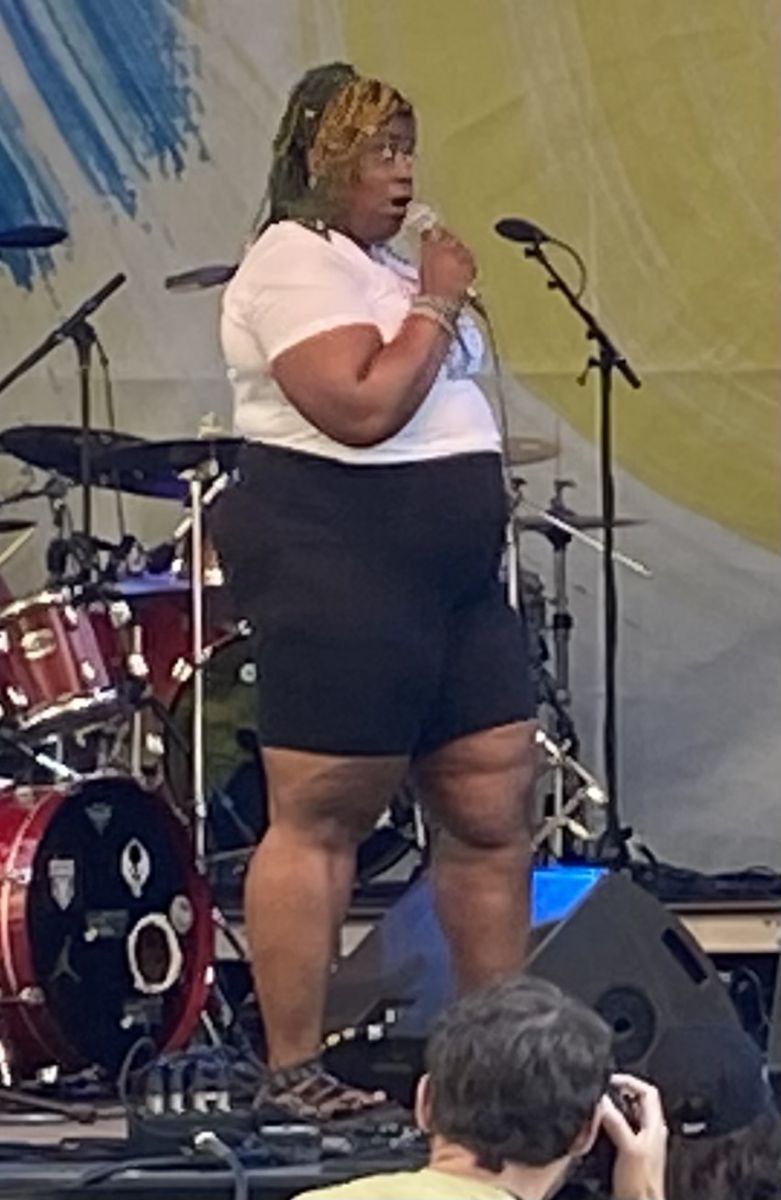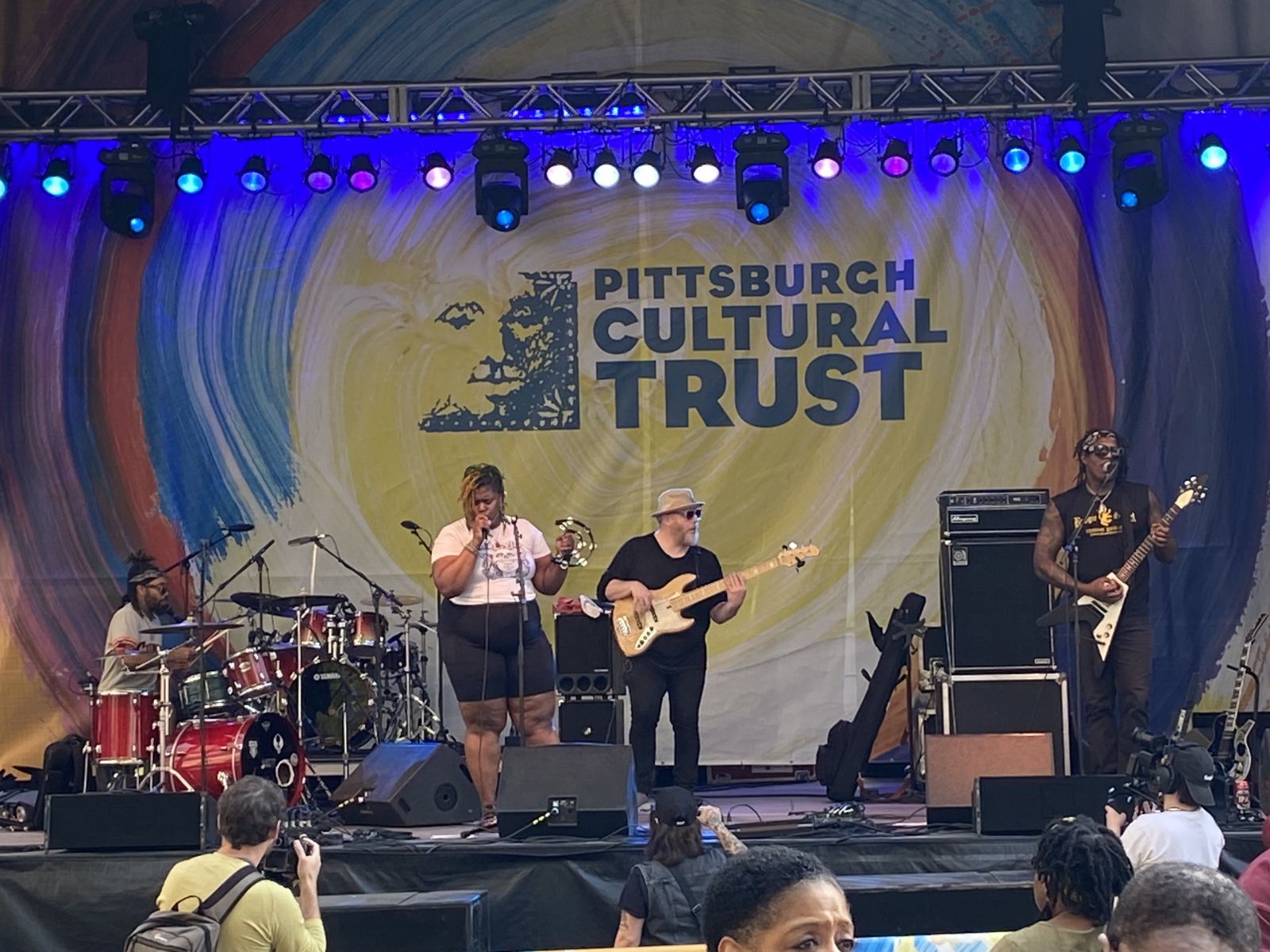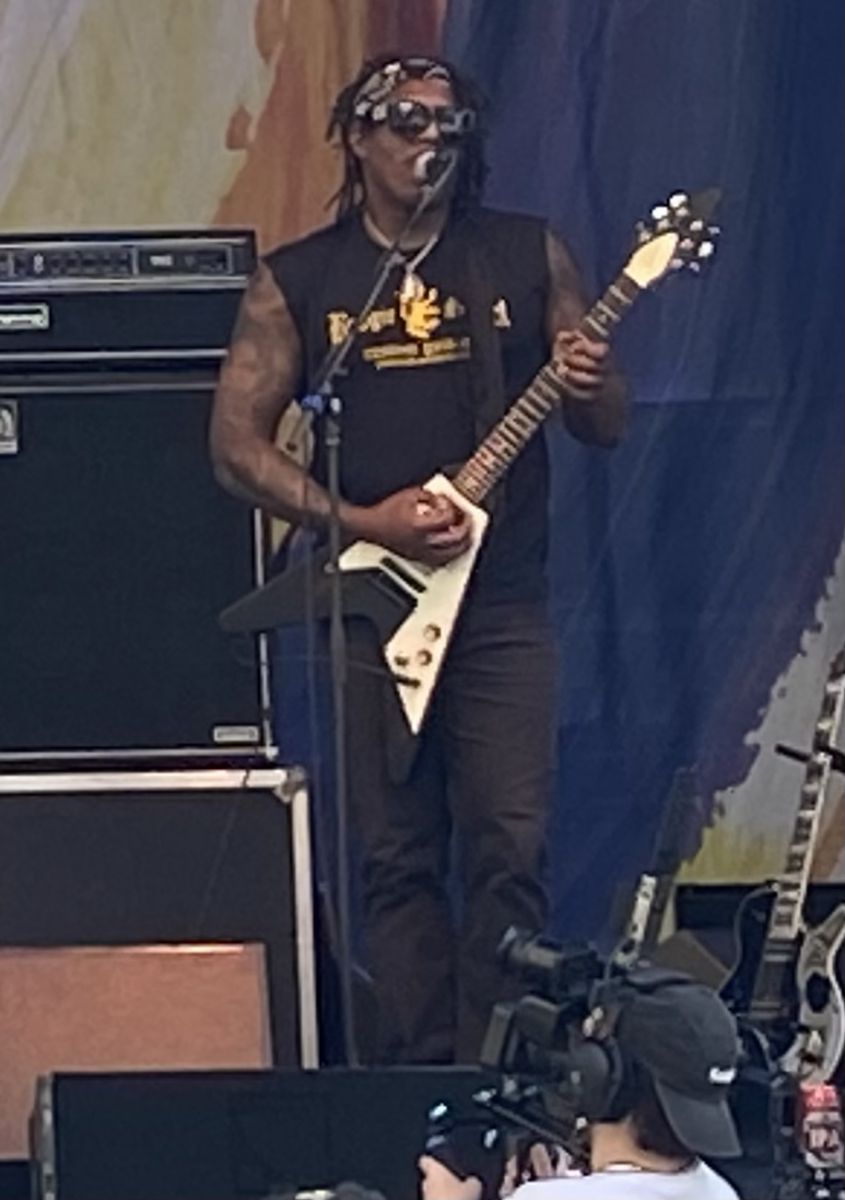 NASH.V.ILL
On Wednesday June 7 during this year's Three Rivers Arts Festival in Pittsburgh I went downtown with paramour Mary Ellen and friends Sharon Steele and Steve Schlick to catch some music. We checked out an early evening set by the local band NASH.V.ILL on the festival stage that was situated at the intersection of Fort Duquesne Boulevard and Stanwix Street.
The turnout was sparse but there was no lack of enthusiasm from those who had planted themselves in front of the stage and off to the sides. It was hard to tell the diehard fans from the curiosity seekers, though, because more than handful of them--ages 8 to 80, it looked like--couldn't suppress limb-twitching and dance delirium once the music started. We quickly got the sense that there was a real power and positivity to this quartet featuring the highly skilled guitarist Byron Nash and charismatic vocalist Jacquea Mae, along with Justin Brown on bass and Julz Powell on drums.
When Nash and Mae were interviewed by Brian Sikes Howe on the latter's Start the Beat podcast back in August 2022, Nash had talked of how he and Mae first met during a trio gig he had with his bassist and drummer the previous summer. During the band's cover of Bill Withers' "Ain't No Sunshine," Nash couldn't help but notice in the crowd a spirited young woman with a big voice singing right along. He was startled and so taken with this projection of power that on the spot he called out to audience member Mae to finish the vocal. She stood up and did it, with no microphone in hand, so loud and strong that it sounded as if she'd had one all along. That was how it all started, Nash recalled, pointing out that another person in the audience had filmed these moments and tagged Mae, so he quickly reached out to her on Instagram. NASH.V.ILL had come together.
In September 2022 in an interview with the Beaver County Times' entertainment editor Scott Tady, Nash did his best to describe the band's sound, saying that it was indeed a melting pot. "If you like Aretha, B.B. King, Biggie Smalls and Led Zeppelin smothered in hot-buttered, old-school soul," Nash told Tady, "then you'll love NASH.V.ILL." The four of us last month at Three Rivers Arts Festival ended up feeling exactly that way as the band wrapped up their hour-long performance. NASH.V.ILL's music was something to behold--a riveting set of near-metal fueled by funk and imbued with a stew of rock, blues, gospel and soul.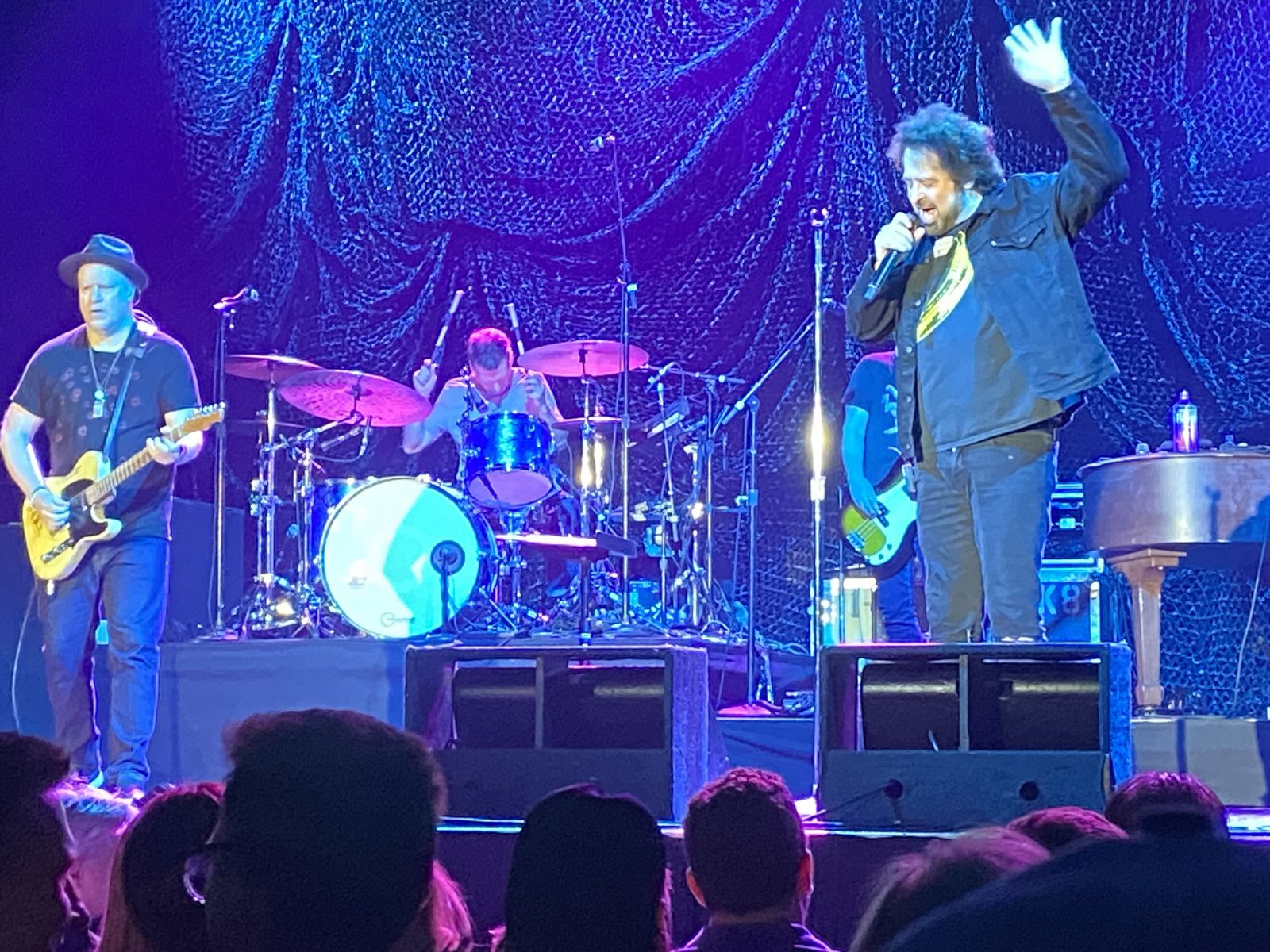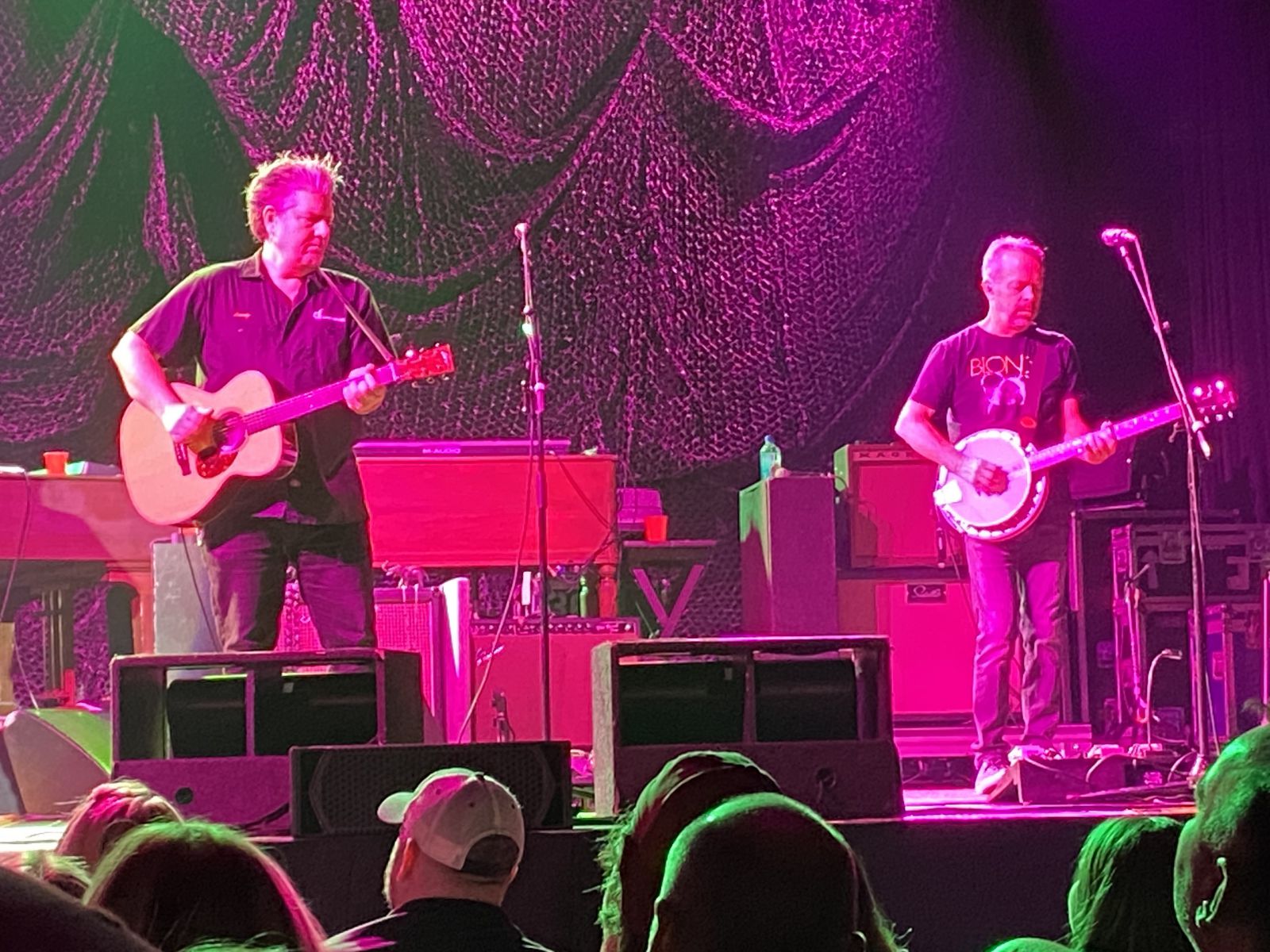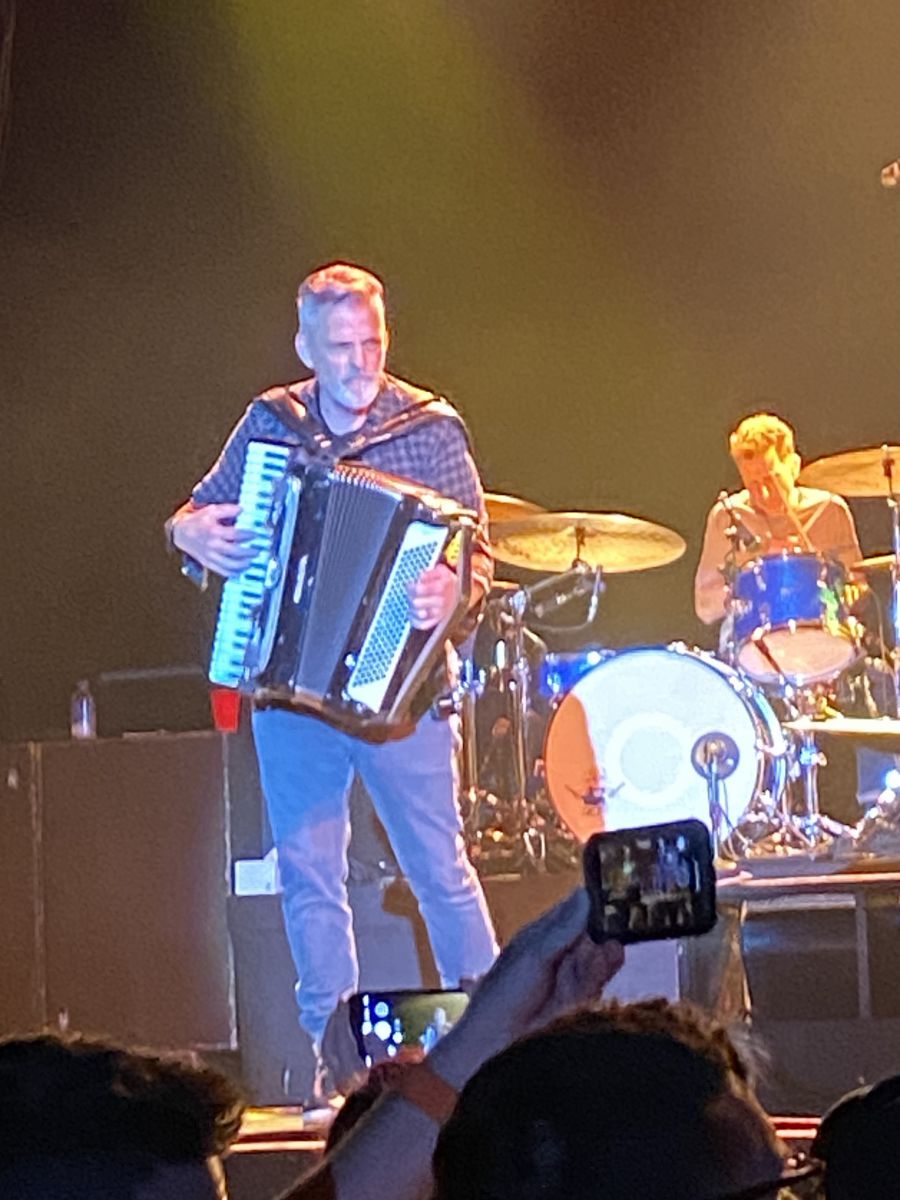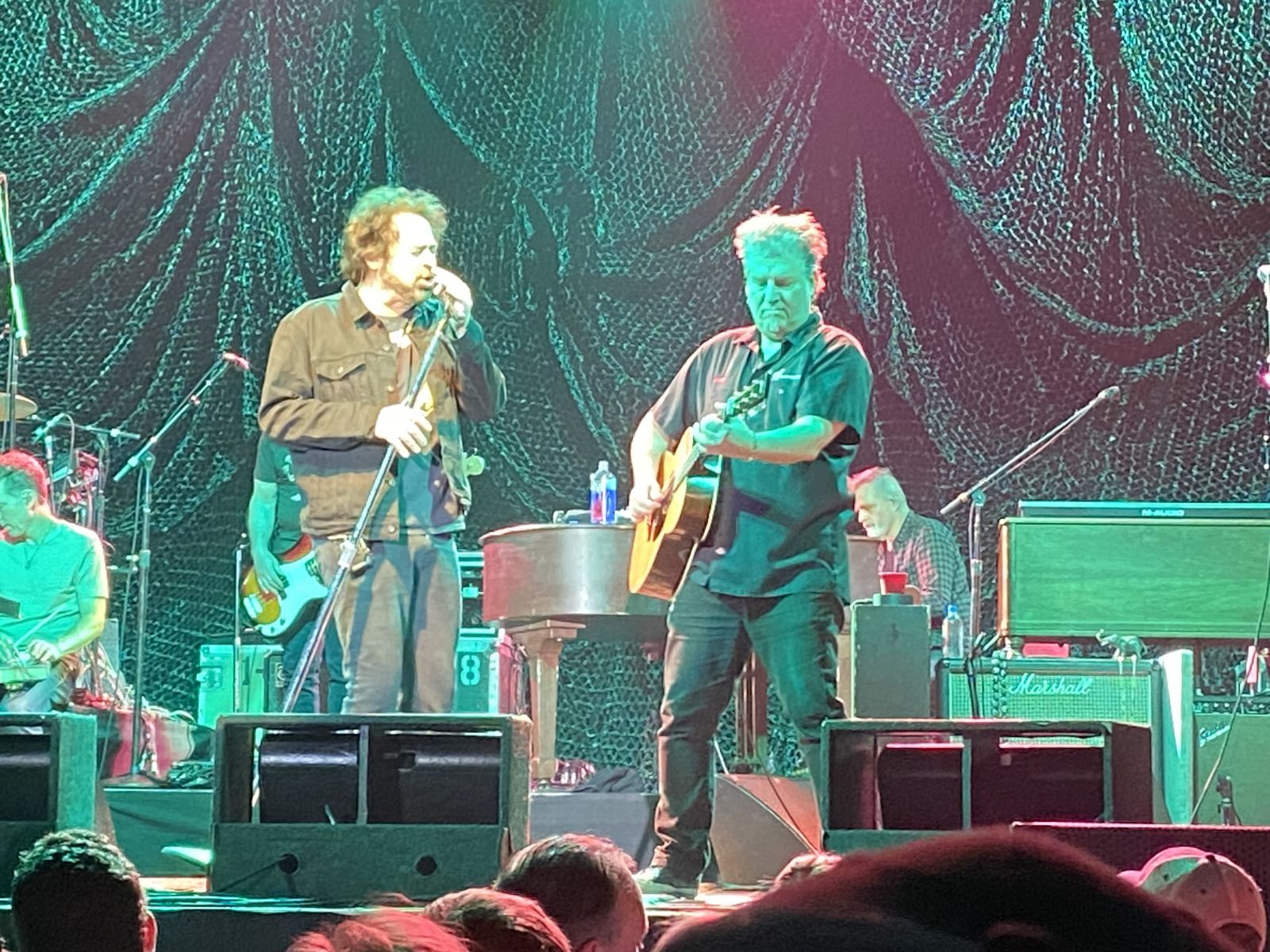 COUNTING CROWS
When I first heard about Counting Crows coming to Pittsburgh this summer I was tempted to add this to my list of must-sees. The Crows had alighted on Star Lake Amphitheatre several times in the past including a touchdown in the summer of 1997 on July 12, a great show that I hardly recall because, well, I worked there. As general manager of the facility, my responsibilities did NOT include soaking in a full performance of anyone on stage, and any effort to get in synch with the show for more than a song or two was almost always thwarted by the need to respond to, among other things, security chatter on the radio...or to monitor the length of the lines at our concession stands...or to fetch and then run up-to-date TicketMaster audits down to the tour accountant backstage. So, I had really never been in a position to properly savor the Crows.
Now the band was headed toward Pittsburgh once again, this time settling into the UPMC Events Center, principally a basketball arena and part of Robert Morris University in Moon Township near Pittsburgh. The Crows concert date was set for June 26, but my wariness of returning to that facility after a bad experience began to gnaw at me. Tedeschi Trucks Band had played there in March of this year, but also back in February 2020 a month before COVID upended Life as We Know It. At that 2020 show the acoustics were so bad that the band's finesse and their instrumental prowess was something that never reached our ears all evening; the sound was a muddled, albeit powerful mess (at least in the section where we had been seated). So with the Crows looming for June 26 of this year at UPMC Events Center, and "UPMC" in this instance now meaning "Unappealingly Presenting Major Concerts," I punted and called my friend Michael Belkin of Live Nation Cleveland.
The Crows, fortunately for me, were also scheduled on this particular tour to play a show at MGM Northfield Park, a casino complex in the Cleveland area that housed an acoustically near-perfect 1,800-seat theater for showcasing bands. Belkin set me up to be able to acquire some decent seats, and so on this evening of June 29, 2023 I FINALLY was able to sit undisturbed, unperturbed and in the zone for a satisfyingly full taste of Crow. Lead singer Adam Duritz and the six other band members are now pretty much all in their late 50s and although they are coming up on a 30-year anniversary of togetherness as a band, my brain still thinks of them as a relatively new group. Perhaps this is because of their sound, which stands apart from a host of other bands both musically and lyrically; they seem timeless to me. And. at this concert, they didn't phone in a thing. They rolled out one sophisticated song after another, all polished professionals (including a few multi-instrumentalists) powering through a catalogue of self-penned stories-in-song with an arresting cover to boot (Grateful Dead's "Friend of the Devil").
Here is the set list from that evening: "Mrs. Potter's Lullaby"..."Mr. Jones"..."Colorblind"..."Butterfly In Reverse"..."Omaha"..."Come Around"..."Recovering the Satellites"..."When I Dream Of Michelangelo"..."Friend Of The Devil"..."God Of Ocean Tides"..."Round Here"..."The Tall Grass"..."Elevator Boots"..."Angel of 14th Street"..."Bobby And The Rat Kings"..."Rain King"..."A Long December"..."Time And Time Again"..."So Long So Long" (with opening act Dashboard Confessional joining the band onstage)..."Hanginaround" (also with Dashboard Confessional)...and the band's closer, "Holiday In Spain."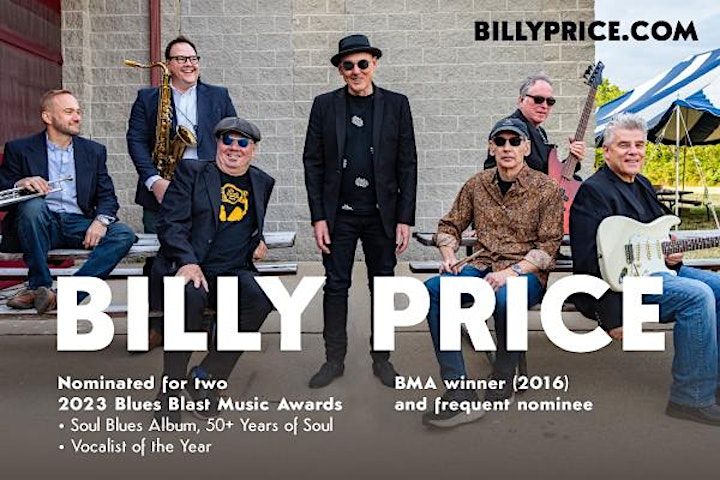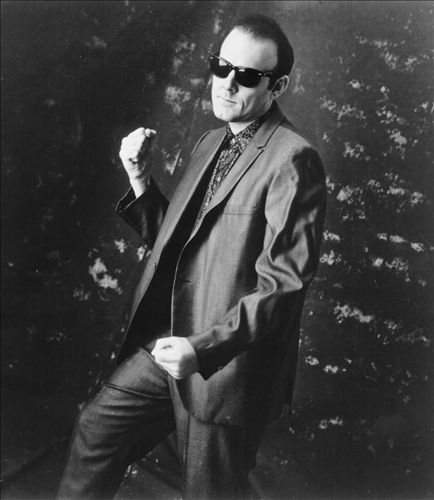 [2023] [Early 1980s]
BILLY PRICE
Local rhythm & blues legend Billy Price is currently touring Pittsburgh and beyond in celebration of his most recent CD release, a 3-disc retrospective entitled Billy Price: 50+ Years of Soul. On this career-spanning set you'll find 41 songs representing the singer's chosen favorites, and the collection is aptly titled because Price's first-ever vocals appear on an album that is now 50 years old: Roy Buchanan's That's What I Am Here For, released in 1973.
On June 25 some friends and I caught The Billy Price Band in action at the Hartwood Acres Park Amphitheater which is hosting a number of shows that are part of the 2023 Allegheny County Summer Concert Series lineup. On stage that evening, Price prowled and near-howled, preaching and beseeching, intermittently snapping his fingers to the groove and occasionally raising an arm to high heaven. This was tried-and-true Billy Price--non-stop testifyin', most of it electrifyin', all of it satisfyin'.
I first met Billy Price in the early 1980s when I was working for National Record Mart (NRM) at their corporate headquarters on Baum Boulevard in Pittsburgh. I started out my employment there as the chain's display materials/in-store merchandising specialist, and part of my duties included designating priority displays for the stores as well as covering in-store appearances of artists in the Pittsburgh market and beyond. One of my earliest memories of being with Price was driving both him and Bonnie, his wife at that time, to our Altoona NRM location one day in the fall of 1982. The charismatic singer's newest album with his Keystone Rhythm Band had just been released--They Found Me Guilty--and the three of us spent the afternoon at the store's pre-promoted album-signing session.
It was a long and winding road for Price in following his passion and making a career of it. He spent his youth in Fair Lawn, New Jersey and early on became addicted to the rhythm & blues music spilling out of nighttime radio. Upon entering college at Penn State's main campus he played in a band and soon launched one of his own, the Rhythm Kings, and post-college in the early-mid 1970s had a brief interlude (two albums worth) with guitarist Roy Buchanan. Back with the Rhythm Kings, he and his band mates moved at times between State College and Pittsburgh, and all the while his popularity in both locales was seeing a slow, steady rise. In the very late 1970s after earning his second PSU degree in English/emphasis on writing, he ultimately decided to make Pittsburgh his home and so brought his newest ensemble, the Keystone Rhythm Band, back with him. This newfound promise at the beginning of the 1980s, in Musicasaurus' opinion, made Price a ready for primetime player.
"With degree in hand, I moved back to Pittsburgh around 1979, which was when I really started doing things on my own," Price told Mark Thompson of BLUES BLAST Magazine in an interview this past May. Though he was the cornerstone of Keystone, of course, Price was savvy enough to lure in the absolute best talent he could find and soon added some sizzlin' sax players. Local favorite Kenny Blake was one, and another, Eric Leeds, hopped aboard as well and just a few years down the road he ended up playing with Prince and the Revolution. Price, after releasing his first two albums, Is It Over? (1979) and the aforementioned They Found Me Guilty (1982), then seized the day when a certain guitarist came his way.
Weekend Editor/Pop music critic Scott Mervis of the Pittsburgh Post-Gazette stated in his September 29, 2022 interview with Price that "The game-changer for the KRB [Keystone Rhythm Band] was the 1983 addition of Glenn Pavone, a guitarslinger from the Richmond, VA scene suggested to them by Jimmy Thackery of the Nighthawks. With Pavone, the KRB went from a popular band that would pack the Decade in Oakland to the scene's biggest-draw, selling out weekend stands at the 500-capacity Graffiti."
In 1984 as I continued in my merchandising/marketing roles at National Record Mart, and Billy Price and the KRB on the local scene were riding high, I had a bit of a brainstorm as I neared the day that I would be walking up the aisle. I was slated to marry a wonderful woman from Pittsburgh named Margot Gloninger on September 29, and the outdoor reception was to be held in the common driveway that Margot's parents shared with their neighbors the Bamonte family on Devon Road (near the campus of Carnegie Mellon University in Oakland). I decided that it would be the essence of cool if I could snag Billy Price and his KRB to play at our wedding reception.
Lovely Margot ran interference with her parents on this, and although her mother Peggy voiced some surprise at the initial suggestion--thinking, I believe, that some sort of soft and soothing jazz combo might be more appropriate--we got the green light. Actually, to start out my son-in-law status on firm footing I decided to book that jazz combo anyway, or some portion thereof. After I had negotiated a fee with Price's booking agent and confirmed the band's appearance I reached out to a good friend of Margot's named Harry Cardillo, a talented keyboardist who often played at clubs throughout the city. Cardillo heartily agreed and said he'd bring along another musician friend, Virgil Waters, to play bass. So musically, we were all set: Cardillo and Waters would be in the big white catering tent in the Gloninger's backyard, providing audio ambience while people were milling around before and during dinner, and Billy Price and the KRB would be set up nearby in front of the garage's double doors on the driveway, ready to roll just as soon as dinner had ended.
The reception was a hit. The weather cooperated (always a good omen on one's wedding day), and the jazz duo was perfectly in tune with what we had wanted early in the reception: instrumental mellow music at a low volume, with a focus on easy-going Great American Songbook standards.
Shortly after dinner, the driveway came alive. Price and his KRB immediately kicked into gear with perfect-punch horns, Price's impassioned blues-drenched vocals, and a startling, emotionally-charged in-the-pocket solo from guitarist Glenn Pavone. It was much like that for the next 90 minutes, through songs like "Eldorado Café," "Ace of Spades," "You Left the Water Running," "Lickin Stick," "A Nickel and a Nail" and others. Kin from both sides of the aisle spilled out onto the driveway, some smooth and practiced as they danced their blues away, others a bit more...uh, shall we say, freeform. I remember beaming with my bride as we watched at first from the sidelines, knowing we would soon be slow-dancing in the spotlight to some of Price's tamped-down testifyin'. But at that moment, literally everywhere we cast a glance, we witnessed the perfect meld of adrenalin and glee.
[Thank you, Billy Price, for the memories. I wish you all the best at this stage of your Life--and many more years on stage!]
_______________________________________________________________________________
Posted 7/16/23....YOUR MOTHER SHOULD KNOW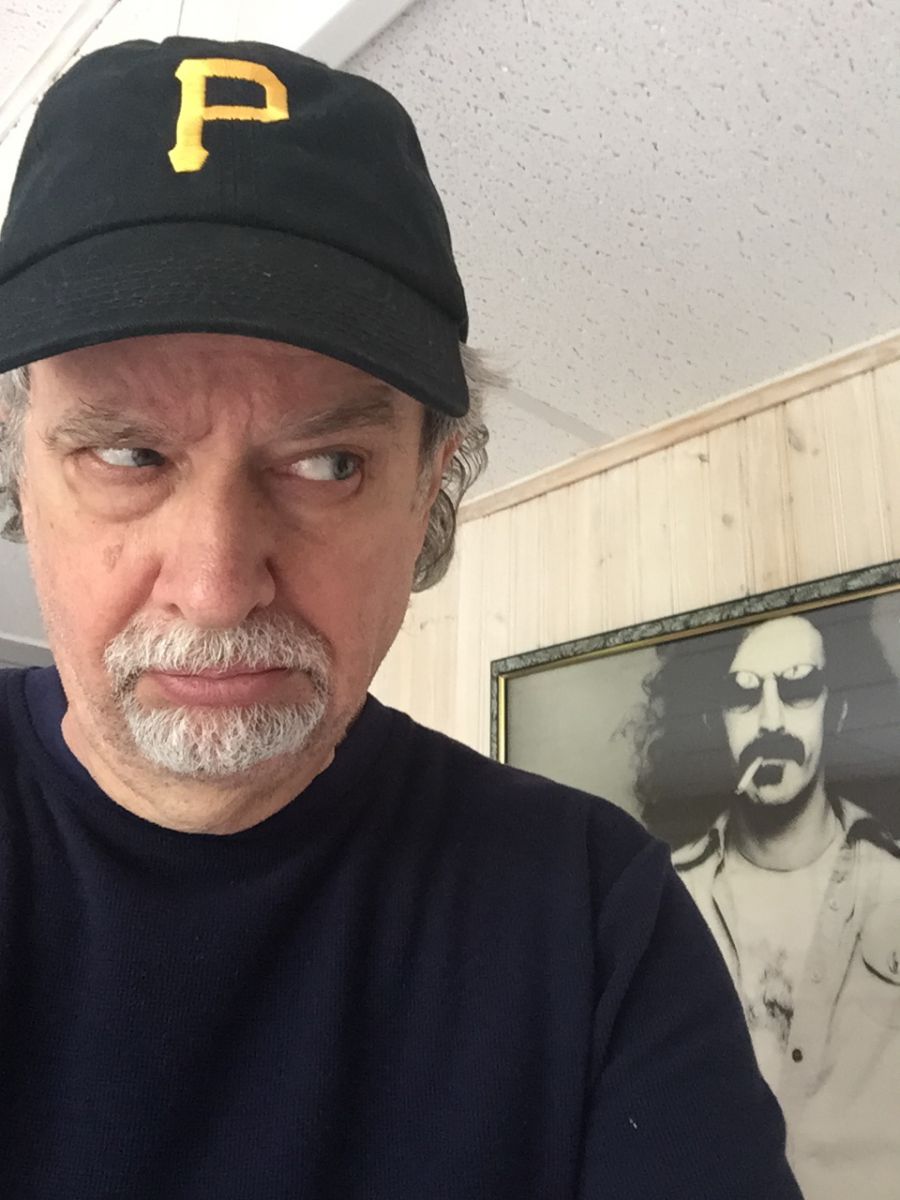 A decade ago on Musicasaurus I posted a piece about Frank Zappa, the musician, composer and compelling cultural commentator who was a real mutha of a crusader when it came to pushing boundaries and calling out hypocrisies. I thought that in this current climate of ours in the U.S. with roiling censorship issues, parents' rights controversies and congressional-hearing shenanigans, now would be a good time to once again shine a light on the man's refreshing frankness...Enjoy.
[Originally posted on July 1, 2013] ... Recently I was rooting through old posters from my past life as a record company display person when I came upon a black and white portrait-style poster of Frank Zappa. It had been shipped to me back in 1978 from my employer at the time, the Warner-Elektra-Atlantic Records distribution company (WEA). It is a great photo of Zappa, cigarette dangling below his black bushy mustache right above his thin center slice of a beard, and he's wearing mirrored glasses and exuding major attitude. Finding this "lost" treasure compelled me to write about the Mother of invention.
Frank Zappa was not someone I followed faithfully step-by-step through the years, but I was recently reminded (via some trawling through music sites) that he once appeared before a Congressional panel in support of freedom from censorship. But more on that later...
Zappa was, in a word, an iconoclast. He shocked, amazed, alienated and enthralled with his various recordings through the years, starting with his 1966 group-effort debut album Freak Out! with his L.A.-based band Mothers of Invention, and ending with his 1993 solo record of orchestral works entitled The Yellow Shark. Zappa succumbed to prostate cancer in that latter year, thus we've been placated only through posthumous releases that have mined the vaults of this master tinkerer.
He deftly straddled musical worlds and fearlessly mixed, matched and herky-jerked from one genre to another--sometimes within the same song--giving not a whit about his audiences or his critics. Although his own idols included classical composers such as Igor Stravinsky and the French-born Edgard Varese, Zappa just used these influences to further his musical mission of defying expectation and decrying conformity.
From the late 1960s through the early 1970s Zappa with his Mothers of Invention were placed on Rock's pedestal by a small but fervent slice of the new generation, those soaking up society's rampant changes and the accompanying heightened musical experimentation. Not only were the Mothers of Invention and auteur Zappa beloved by aspiring musicians and musical nonconformists, the bong-clutchin' crowd was also on board. While wisps of smoke curled up around their furrowed brows in dens and dorm rooms all across America, they sought largely in vain to try to fully comprehend what in the hell they were listening to...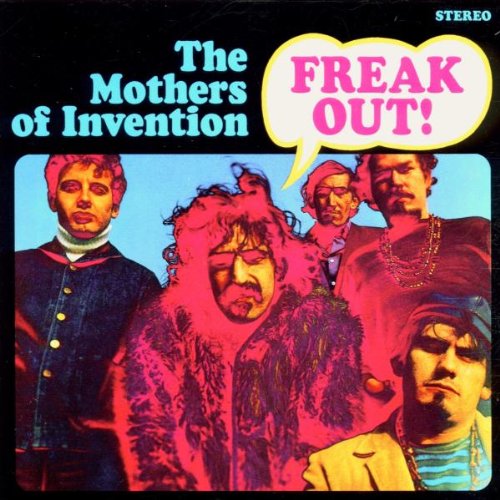 The Mothers' debut Freak Out! (1966) was a double-record concept album full of political and pop-culture satire. It was also a puzzling and not always pleasant hodgepodge of sound snippets and snatches of dialogue, with a few nods to normal songwriting. With songs like "Hungry Freaks, Daddy" and "Who Are the Brain Police" Zappa gave preview to where the band was heading with his next few albums--unshackled experimentation and the thrashing of convention.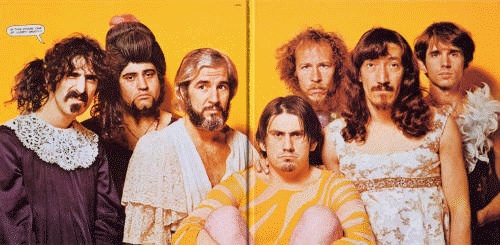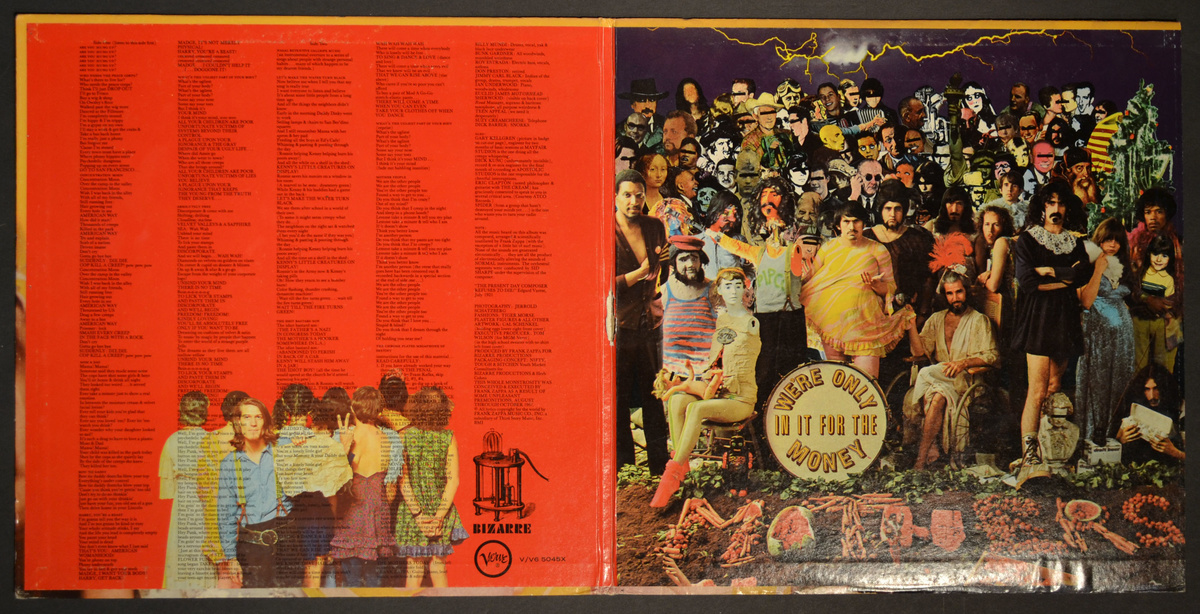 My first real sonic brush with The Mothers of Invention came with the band's third studio album We're Only in It For The Money which was released in 1968. The record was silly and satirical, and a slicing indictment of extreme political positions of the Right and the Left as well as the emerging youth culture. While the Mothers were in the recording studio working on this record, the Beatles released Sgt. Pepper's Lonely Hearts Club Band and Zappa then veered with a vengeance. He replicated--in his own fashion--the front and back covers of Sgt. Pepper with the intention of using them, but his lawsuit-shy record company banished these Zappa take-offs to the inside gatefold sleeve instead. Thus the plan for the album's front and back covers morphed to just one wide photo of Zappa and his Mothers in frilly women's clothing.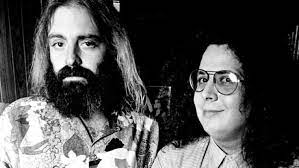 As the 1970s dawned, the prolific Zappa churned out solo records as well as refueled the Mother ship with various new personnel. The year 1970 brought on board new mamas Howard Kaylan and Mark Volman, two singers from the California rock band the Turtles who had scored big in 1966 and 1967 with sugarcoated hits like "Happy Together" and "She'd Rather Be with Me." Kaylan and Volman might strike some as an incongruous match for Zappa's outer-edges musical turf, but it does make sense if one subscribes to the rumors that were circulating back then about the Turtles' May 10, 1969 appearance in Washington, D.C. As the story goes, the Turtles scored a very special, by-request gig at the White House for a party held for President Nixon's daughter Tricia, and the band reportedly sneaked off and sniffed coke on Abraham Lincoln's desk. (Who knows, they might also have passed right by the presidential portrait of George Washington and re-powdered his wig).
Kaylan and Volman, who had rechristened themselves Flo and Eddie when joining Zappa's ranks, departed the group after less than two years. Zappa then continued jamming, recording and touring with a number of other talented musicians--in both Mothers and motherless formations--including, in various stints, woodwinds player and keyboardist Ian Underwood, violinist Jean-Luc Ponty, keyboardist George Duke, and drummers Chester Thompson and Terry Bozzio.
A whirling dervish in terms of output, Zappa released 16 albums between 1966-1972 and they are a combined showcase of his zingers on social issues; his abiding love beyond rock & pop for experimental sounds, free jazz and classical; and his penchant to stir the pot if not outright inflame. In 1973 he hit upon a mother lode of material that meshed with the masses, and with one release in particular he then became an overnight sensation.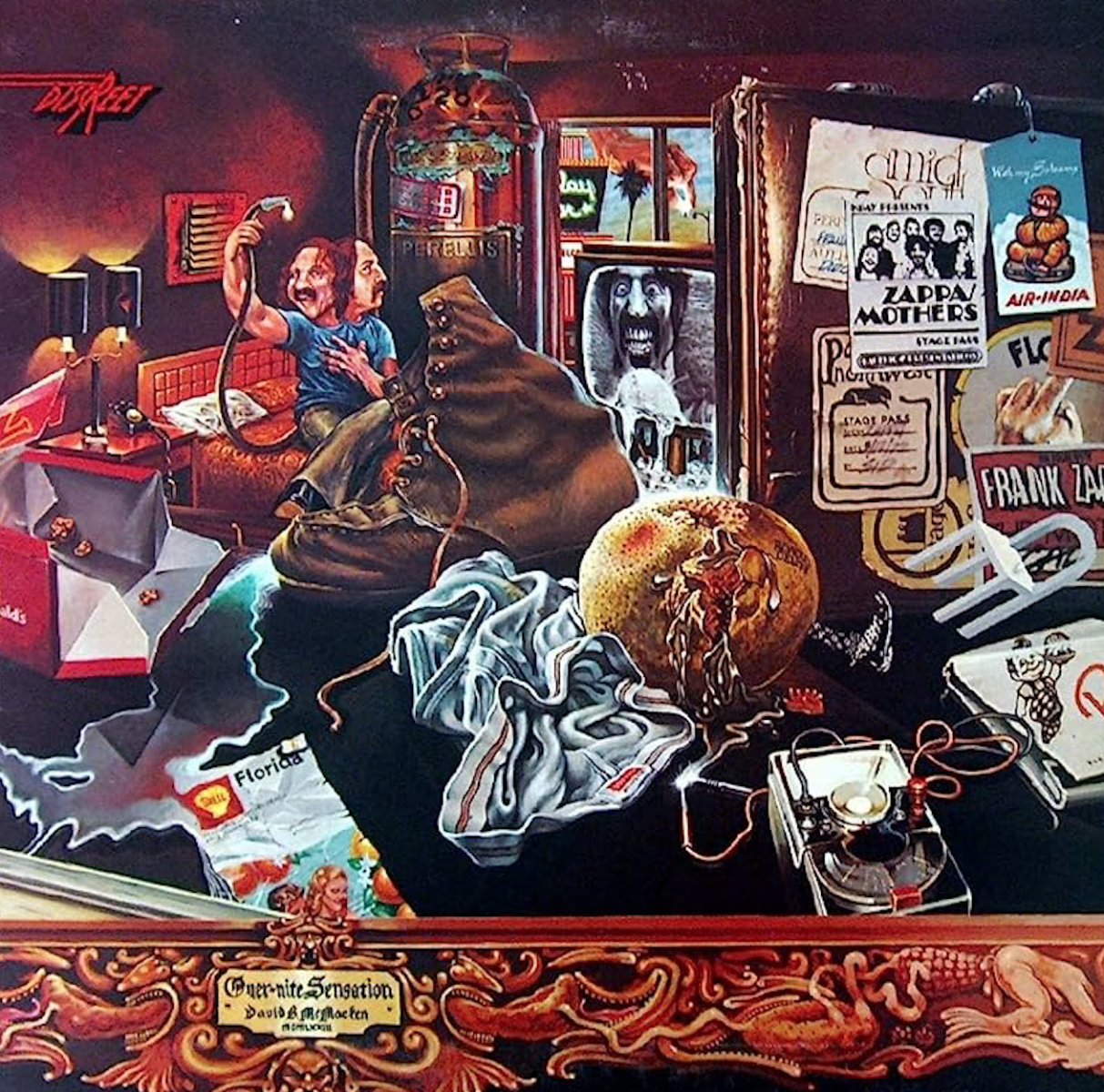 The album Over-Nite Sensation, credited to the Mothers, was arguably the most cohesive musical example of Zappa's wit and wanderings, but in part it is also a lyrically volatile cocktail of the surrealism and satire--and sex. "Dirty Love" and "Dinah-Moe Humm" are two album tracks that are explicit and gleefully twisted, yes, but also compelling because of Zappa's prowess in crafting highly original musical escapades as the settings for his satire (editor's aside: Uncredited female background vocals run throughout this record, and they belong to Tina Turner and her Ikettes). There are other standouts on the album that abandon the sexual commentary, though, including Zappa's tale of movin' to Montana and one other key song that I found later in life that could serve me--sort of--in the parental guidance department. The song was "I'm The Slime."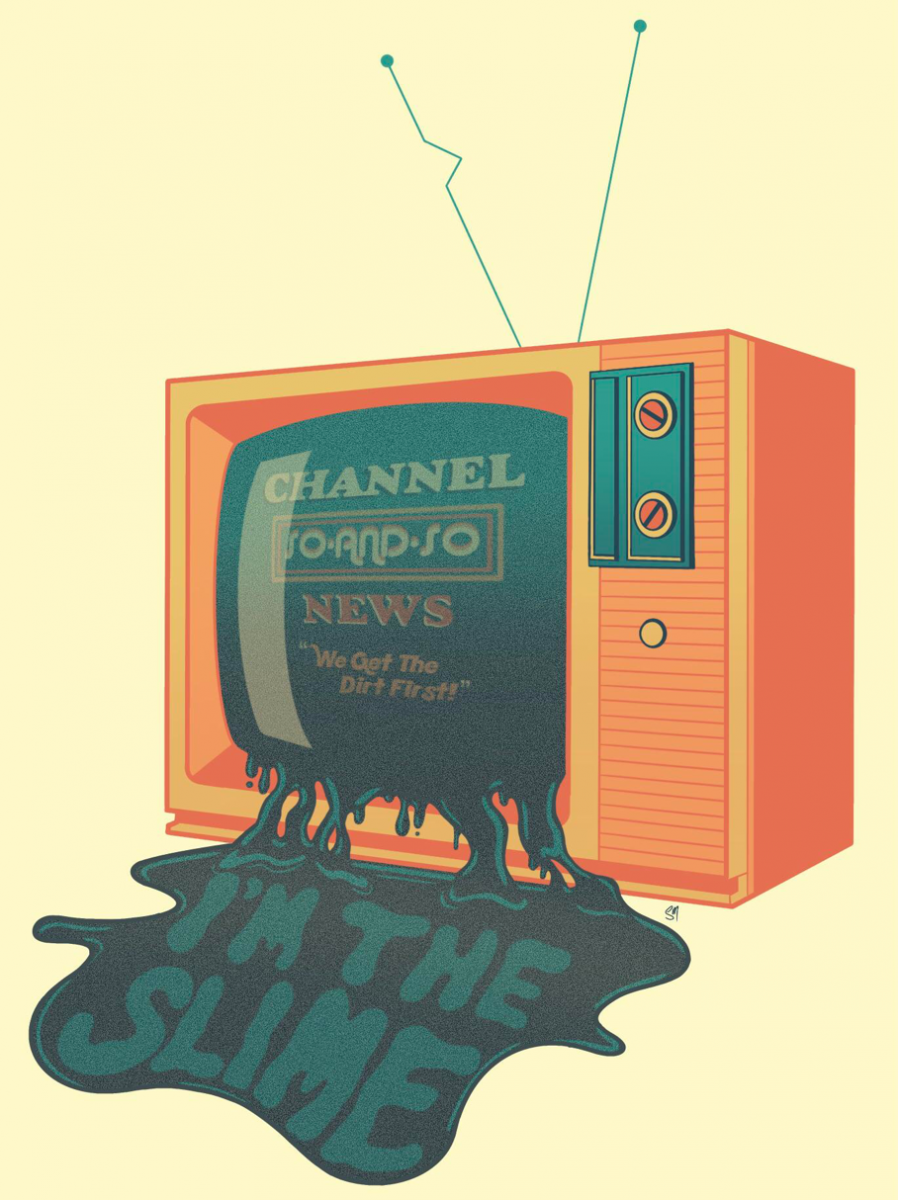 I loved "I'm the Slime" upon first hearing it in 1973 and then found myself dredging it up some years later when my daughters were still fairly young, entering their teens. At that particular time I was cognizant of the two of them dipping a little bit into trash TV talk-shows, so I called them to the carpet--the couch, actually--and asked them to listen to something on the living room stereo. I gave them a sixty-second dissertation on Zappa, and then placed Over-Nite Sensation in the CD tray, cuing up "I'm The Slime." "Please listen to these lyrics, Girlers" I said to them.
I am gross and perverted
I'm obsessed 'n deranged
I have existed for years
But very little has changed
I'm the tool of the Government
And industry too
For I am destined to rule
And regulate you
I may be vile and pernicious
But you can't look away
I make you think I'm delicious
With the stuff that I say
I'm the best you can get
Have you guessed me yet?
I'm the slime oozin' out
From your TV set
You will obey me while I lead you
And eat the garbage that I feed you
Until the day that we don't need you
Don't go for help...no one will heed you
Your mind is totally controlled
It has been stuffed into my mold
And you will do as you are told
Until the rights to you are sold...
As the song faded out via some frenzied guitar work, the girls exchanged inscrutable glances and muttered "Can we go now?" I then tried to thematically tie Zappa's rant to the TV shows that they were currently falling prey to, but away they scampered before Dad's lesson could be fully imparted. And I had no illusions about them immediately running off to look up words like "pernicious" in Webster's Dictionary.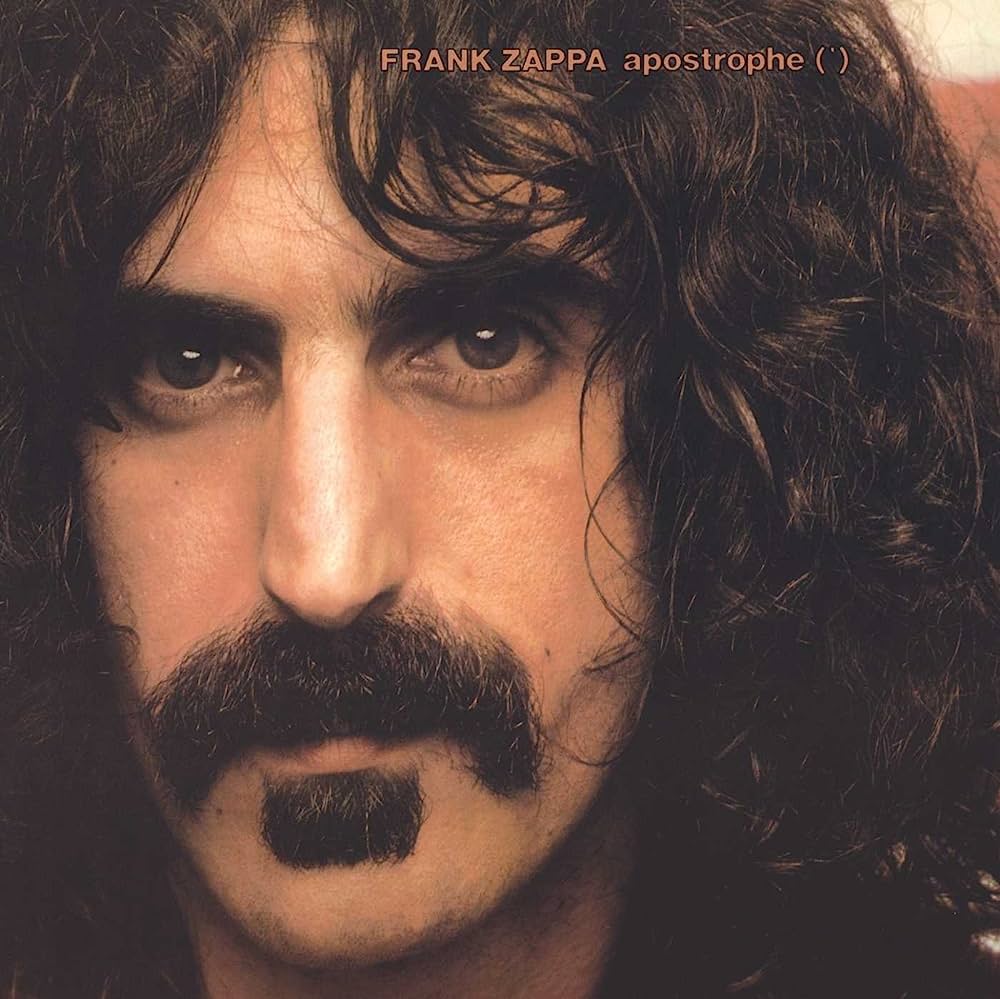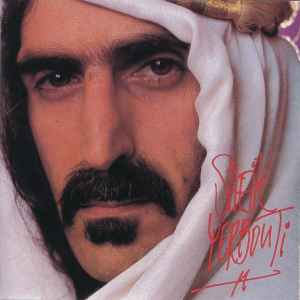 After Over-Nite Sensation brought Zappa and his Mothers ramped-up notoriety and FM airplay (albeit in edited versions), the artist continued through the decade producing some noteworthy nuggets including "Don't Eat the Yellow Snow" and "Cosmik Debris" from solo album Apostrophe (1974), and "Dancin' Fool" and "Jewish Princess" from the 1979 double live solo release Sheik Yerbouti.
I largely lost track of Zappa after 1979. He was still "out there," though, cranking out his singular-vision satire with revolving-door players as well as intermittently releasing guitar-centered, all-instrumental recordings that amplified his stature even more within the appreciative circles of his followers.
Then in 1985 I caught major wind of him again, this time as Zappa injected himself into the brewing shit storm called the Parents Music Resource Center (PMRC).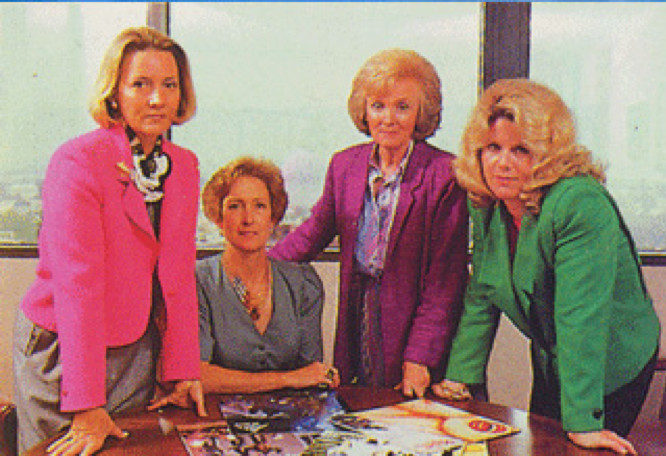 To everything there is a season. Rock 'n' roll music in 1985 found itself in the spotlight--nawww, the crosshairs--thanks to some Washington wives who had formed a committee with the goal of taking some kind of action against the content of violence, drug use and sex in American rock music. One of the founders of the PMRC was Tipper Gore, wife of then senator Al Gore who in later years of course contributed mightily to the cause of global warming warnings via his 2006 acclaimed documentary An Inconvenient Truth.
Tipper and the three other female founders of the PMRC advocated that the record companies voluntarily place parental advisory stickers on all "suggestive" new releases, and as pressure mounted that summer, a majority of the major companies agreed. Hearings by the Senate Commerce, Transportation and Science Committee were then held starting in September before the stickers were officially adopted, and three musicians stepped forward to testify--Dee Snider of the band Twisted Sister, his Rocky Mountain Highness John Denver, and Frank Zappa.
Zappa's testimony is most memorable in his fierce opposition to the concept of labeling record albums along the lines of the already established Motion Picture Association of America's rating system for films. Below are a few excerpts from Zappa's testimony, illustrating the rampant intelligence and wit of this spitfire in his suit-and-tie command performance.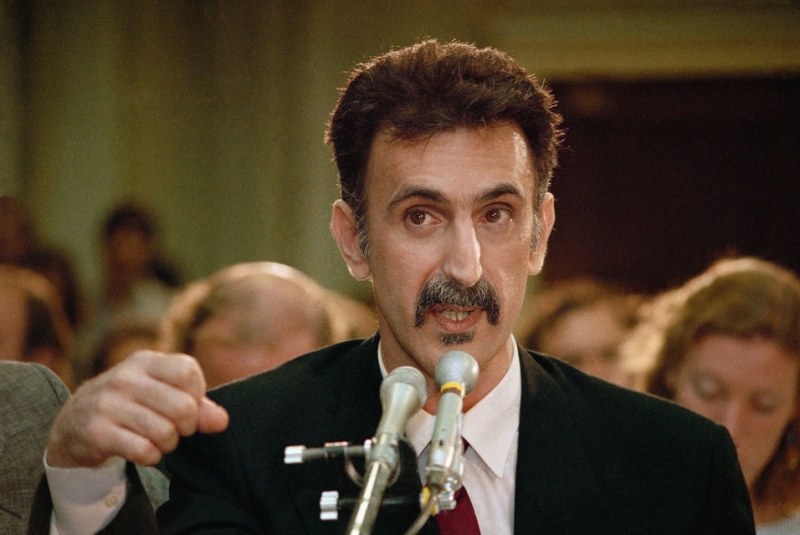 *** IN THE BEGINNING: "The PMRC proposal is an ill-conceived piece of nonsense which fails to deliver any real benefits to children, infringes the civil liberties of people who are not children, and promises to keep the courts busy for years, dealing with the interpretational and enforcemental problems inherent in the proposal's design.
*** "It is my understanding that, in law, First Amendment Issues are decided with a preference for the least restrictive alternative. In this context, the PMRC's demands are the equivalent of treating dandruff by decapitation."
*** AND THEN: "Is the basic issue morality? Is it mental health? Is it an issue at all? The PMRC has created a lot of confusion with improper comparisons between song lyrics, videos, record packaging, radio broadcasting, and live performances. These are all different mediums, and the people who work in them have the right to conduct their business without trade-restraining legislation, whipped up like an instant pudding by The Wives of Big Brother."
*** LATER ON: "Children in the vulnerable age bracket have a natural love for music. If, as a parent, you believe they should be exposed to something more uplifting than 'Sugar Walls,' support Music Appreciation programs in schools. Why have you not considered your child's need for consumer information? Music Appreciation costs very little compared to sports expenditures. Your children have a right to know that something besides pop music exists.
*** "lt is unfortunate that the PMRC would rather dispense governmentally sanitized heavy metal music than something more uplifting. Is this an indication of PMRC's personal taste, or just another manifestation of the low priority this administration has placed on education for the arts in America?"
*** AFTER THAT: "The establishment of a rating system, voluntary or otherwise, opens the door to an endless parade of Moral Quality Control Programs based on 'Things Certain Christians Don't Like.' What if the next bunch of Washington Wives demands a large yellow 'J' on all material written or performed by Jews, in order to save helpless children from exposure to concealed Zionist doctrine?"
*** "Bad facts make bad law, and people who write bad laws are, in my opinion, more dangerous than songwriters who celebrate sexuality. Freedom of Speech, Freedom of Religious Thought and the Right to Due Process for composers, performers and retailers are imperiled if the PMRC and the major labels consummate this nasty bargain."
*** AND THEN: During an exchange with Senator Gore, Zappa once again stated that this whole issue should be the parents' concern and not the government's. Gore replied that the PMRC agreed with that. Zappa's response: "Well. That does not come across in the way they have been speaking. The whole drift that I have gotten, based upon the media blitz that has attended the PMRC and its rise to infamy, is that they have a special plan, and it has smelled like legislation up until now. There are too many things that look like hidden agendas involved with this. And I am a parent. I have got four children. Two of them are here. I want them to grow up in a country where they can think what they want to think, be what they want to be, and not what somebody's wife or somebody in Government makes them be. I do not want to have that and I do not think you do either."
In the end, Zappa did not get his ultimate wish. Within a couple of months of this 1985 hearing, record companies felt compelled with the hovering doom cloud of legislation to follow through on voluntarily self-stickering "objectionable" releases with new parental guidance stickers.
And in reference to Zappa's comments about his four children: of all of his offspring--Ahmet, Diva, Moon Unit and Dweezil--it is the latter who most closely followed in lockstep. Reportedly named by Frank for one of his wife Gail's toes, Dweezil in 2006 musically dipped into his father's legacy and plunged feet first into launching a tribute tour he labeled Zappa Plays Zappa. He has spent years of his musical career precisely and lovingly replicating the musical compositions of his talented father.
In an October 29, 2010 interview by writer Chris Hall in London's Guardian newspaper, Dweezil was quoted as saying "...there is a level of detail we operate on that no cover band or tribute band could ever get to"..."We'll listen to the original master tapes and take every individual track and transcribe exactly, so there's a level of commitment, detail and respect of the music that goes beyond anything that a cover band would ever do."
An inspirational idea, and a hell of a restoration project. Doubtless a lot of us will ever be as committed as Dweezil was in carrying the torch, but we can all go our own way through Life seeking the truth and speaking Frankly.
________________________________________________________________________________
Posted 7/2/23....LIGHT MY FIRE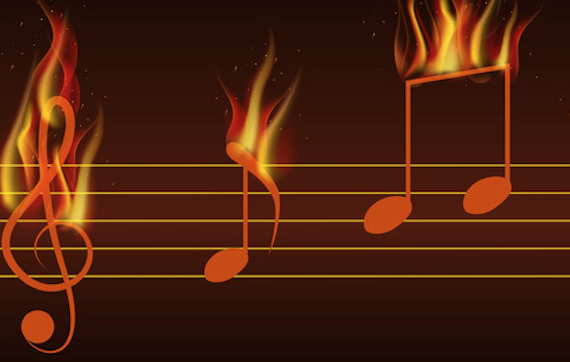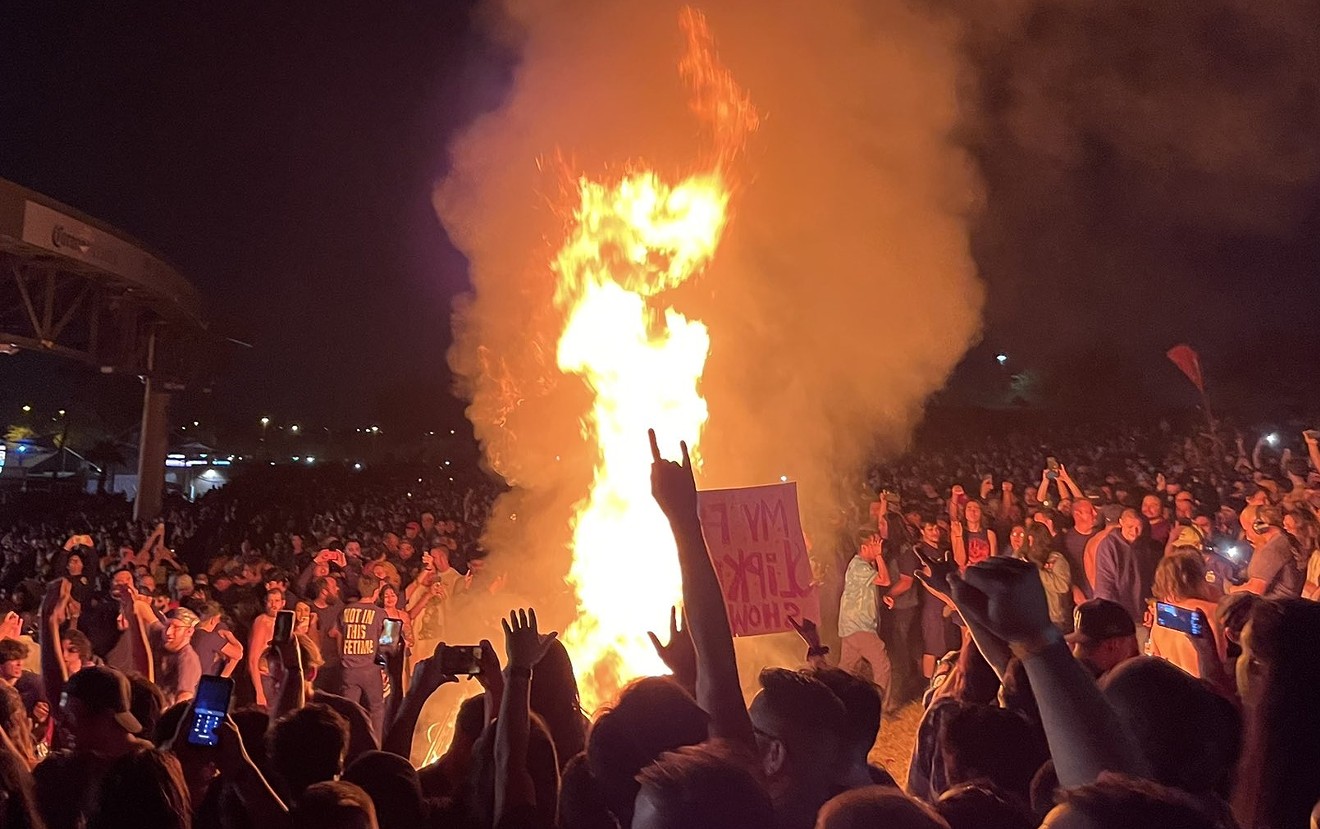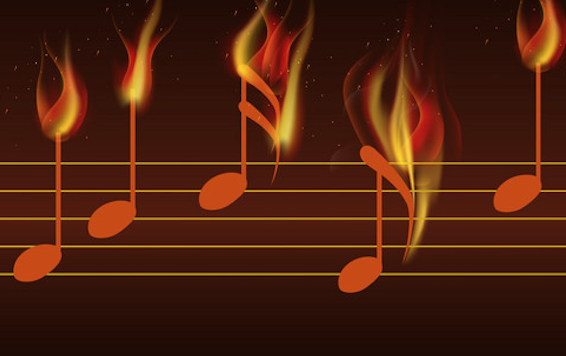 I'm thinking back to my time at Star Lake, the Pittsburgh area's large outdoor amphitheater located just outside of Burgettstown, PA in Washington County. I had initially joined the company as marketing director in 1991, and by 1995 was helming the ship as general manager. Early on I couldn't help but catch on to the unique rhythms of this music venue. It was a bit of a rollercoaster ride; in front of shows we had prep days that were a slow climb toward readiness, and often just as we teetered on the edge of complete preparedness we found ourselves hurtled into Show Day.
Each show was a unique experience. Depending upon how each summer schedule fell into place, on one particular night Pantera might be on stage pulverizing the place and the very next night Yawnee--er, sorry, Yanni--would be practically lulling the staff into vertical naps at their appointed stations.
Of course the audiences were wildly divergent as well. Early on when the amphitheater was doing forty or more shows a summer, a typical jam-packed week at the outdoor venue might have many different artist offerings, and so the fan turnout night to night was a treat to behold. The crowds at the country shows for example really wowed us with their Western Wear fashion sense. Some of the guys came all cowboy'ed up from hatted head to booted toe, and the fillies were decked out in knot-tied midriff-baring shirts and short skirts, their calves roped in by knee-high boots. These country audiences were generally well behaved, though later in the evening on some shows we ended up dealing with something our venue's concessionaire manager called "beer muscles"--instances of alcohol intake wherein the judgement centers of the brain fog over and all inner restraints on such things as raucous horseplay simply melt away.
Also in the early 1990s we had some high-profile alternative concerts and at the show where The Cure headlined, Good Goth Almighty, the audience really showed their colors. Black ruled the day and this wasn't just reflected in the T-shirts; on some members of both sexes, eye shadow and lipstick often followed suit. These crowds were by and large there for one reason: passion for this band was their sole focus.
And on the jazz, upscale R & B, and symphony-backed offerings, folks in attendance were usually dressed to thrill--each other. More than a few were quite plainly peacocks on parade and in small huddles they strutted their stuff, lending the amphitheater a multi-fabric rainbow glow around the east and west plaza concession stands and in front of the tour merchandise booths. The audiences at these particular shows were often upscale, and on pleasant (i.e., rain-free) evenings there was sometimes quite an amped-up atmosphere of conviviality throughout the facility.
But then there were those other patrons, audience members who came to Star Lake shows feeling the need, once night had fallen, to bring the world back into the light. Through the setting of lawn fires.
These people deployed one of our planet's oldest classical elements in absolutely the worst way, of course, but fire has had a long history of association with certain rock 'n' roll performances. In the late 1960s/early 1970s there emerged the phenomenon of the "cigarette lighter song," a power ballad or rock anthem (usually deep within the band's setlist for the evening) that fans responded to by flicking their lighters into flame in a visible expression of love for their onstage heroes. There were many of this ilk--Skynyrd's "Free Bird" certainly brought out the Bics, as did Queen's "Bohemian Rhapsody," Aerosmith's "Dream On," Zeppelin's "Stairway to Heaven," Kansas' "Dust in the Wind" and others.
Which is all well and good. In the arenas especially, starting in that turn from the Sixties into the Seventies, this practice became a time-honored part of the concert experience, a radiant fan tribute to the artists and their music. Upon the advent of the amphitheater boom however, in the mid-to-late 1980s and early 1990s, there just might have come into being a sort of a weird nexus of "design flaw meets social misfit." The amphitheater lawn concept was meant to give the concert fan a certain amount of freedom, away from the more restrictive reserved seating; here, he or she could gather together with others in like-minded bliss, enjoying just a bit more mobility and social interaction than those patrons in the fixed seats nearer the stage.
Of course at a James Taylor show, the lawn inhabitants generally use that mobility and freedom to picnic, socialize and lightly party. Even at events more in the "rocker" vein like Styx or Santana or Tom Petty, the lawn dwellers are likewise there largely to celebrate memories and classic rock kinship. But with the metal band extravaganzas, the alternative music festivals and OzzFest, it's another story.
On these shows something wicked this way comes, and invariably it settles itself upon the lawn [editor's note: before some readers get all up in tattooed arms over this last statement, let me add that certainly not ALL fans at these shows are bizarro-destructo types. The vast majority are there because of their passion for the music. Still, it seems that proportionally there are more combustion-lovin' kooks at these types of events compared to many others.]
The accumulated years have dimmed my recollection of my first brush with fire, but I am fairy confident that it was at the Lollapalooza festival in August of 1992, the first time this fledgling touring entity had landed at Star Lake. This was also the summer that Ozzy Osbourne first appeared at the venue. Both of these shows ended up drawing in excess of 20,000 people, and the audience composition seemed to break down this way: 7,000 seated in the pavilion and 13,000 on the lawn, with approximately 200 of the latter consisting of knuckleheaded, knuckle-draggin' arsonists.
At that Lollapalooza festival, I remember walking into the wings of the main stage after having spent a half hour or so--basically, from dusk to darkness--with the tour's accountant in a backstage dressing room discussing a few show issues. I had turned off my venue radio to accommodate the discussion and had only popped it back on as I bounded onto the stage. There I suddenly saw what the mainstage performers of the moment were seeing--the typically dark and shadowy lawn illuminated in twelve to fifteen different spots with flames that were beginning to roar to high heaven. I immediately turned to my radio's security channel and heard a somewhat frantic dispatcher barking out the locations of trouble spots on the lawn, and there were rushed reports from the security field teams intermittently breaking through in between. It was Shock and it was Awe--a strangely beautiful, surreal and terrifying vision, all rolled into one.
That entire night the security teams did their absolute best at dampening and trampling these fires, and as the seasons progressed we learned on these particular shows to mobilize more quickly, to better deploy "spotters," and to strategically position staff so that we could blitzkrieg each blaze and move on to the next sparking calamity.
Indeed, for our security folks, what a strange part of Amphitheater Life this was--calmly, methodically preparing for these outbreaks of Armageddon and accepting that they were inevitable, and when the time came, charging into the fray efficiently and dispassionately.
I remember an interesting one-on-one I had with a fire starter at one of the X-Fest shows in the late 1990s. X-Fest, a product of Pittsburgh alternative station WXDX, started up in 1998 at Star Lake and for a number of years running was a real powerhouse in terms of talent line-up and ticket sales. It also was a poster child for obstreperous fan behavior, as after dark it tended to turn a bit nasty out there on the lawn, shifting from mischief to mayhem.
As I was whisking through the lower pavilion and spotted yet another Bonfire of the Inanities [apologies to Tom Wolfe, there], I decided to go it alone and enter the lawn, jogging up to the flash point that I had spotted from below. This was just the beginnings of a fire, thankfully, and a few of the flame feeders arched an eyebrow when they saw me come on the scene. When my venue radio squawked and a few more of the flame gazers saw my lanyard I.D. tags and staff shirt, some of them backed up a bit. Instead of directly confronting the few still nearest the flame, I faded back from the glow to whisper to one of the glassy-eyed individuals who seemed to be on his own.
"Sure a shame that they are gonna cancel X-Fest next year," I said.
"Wha?" was the reply from the one I hoped would be the brightest of these bulbs. "What do you mean?"
"Yeah," I continued. "The radio station told me that because of these fires, they are going to close down X-Fest for good. No show next year, if these fires continue."
I looked him intently in the eye. There was a slight whirring of gears going on. He warily shuffled over to another guy a few feet off to his left; maybe his companion? He whispered something and the second fire worshipper stole a glance at me and then stared down at the blaze. He stepped forward, wobbling a bit, and started to reach down to his fly. Just then on my radio I could make out at low volume our dispatcher updating everyone that our security team was on its way, so I turned and started back down to the pavilion.
It was nice of that guy to step forward like that and offer, in his own unique way, some assistance. Maybe my messaging in this case got through to at least a few of these folks. I wasn't flooded with hope--but at least there was a trickle.
_______________________________________________________________________________
Posted 6/18/23....SHOULD I STAY OR SHOULD I GO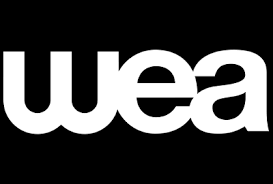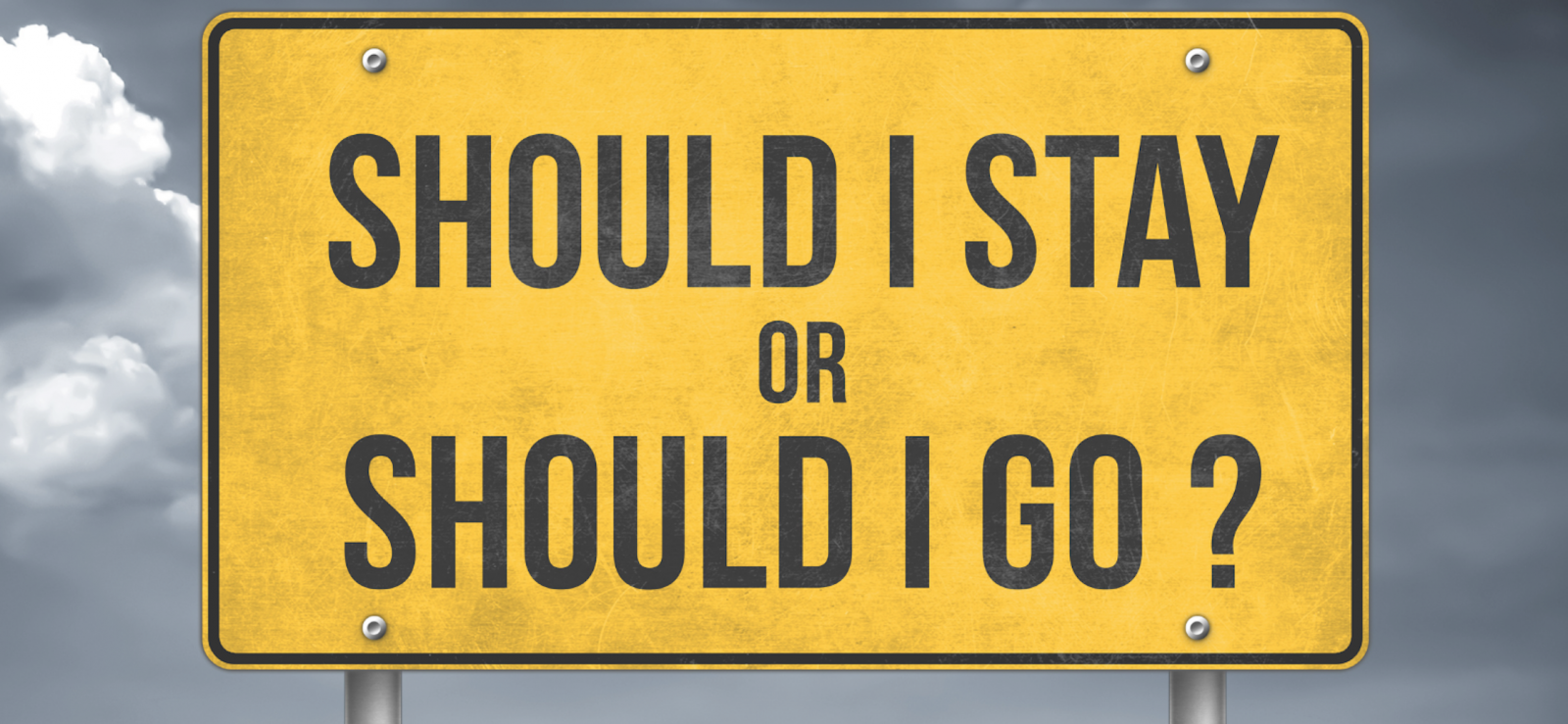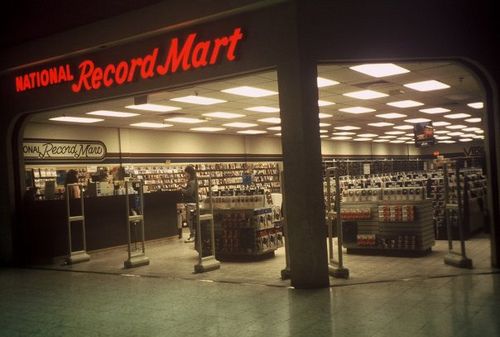 One year ago I posted a story of how I ended up being hired in March 1985, at the age of 32, as the new director of booking at the Pittsburgh Civic Arena.
In that particular situation it was a job opportunity that came my way while I was already employed. I had been working in the field of record store merchandising and marketing with the Pittsburgh-based National Record Mart chain when out of the blue, on my friend Paul Carosi's tip, I heard about the arena opportunity. I dusted off a resume and sent it off to the appropriate P.O. box, and to my surprise I soon got a call from the arena's manager who quickly gauged my interest level and then offered up an interview. Within a week after that interview took place, I was on board and in the booker's chair.
More often than not for a lot of folks, however, landing a new gig is more of a twisted tale. There are so many factors at play when an individual is out in the world trying to find their way, intent on the job hunt and searching for a fit. And there are times when looking for work is actually an imperative, especially when one's current employment suddenly goes up in smoke and the afflicted has to tamp down this shock to the system and start a search anew.
That was the situation I found myself in at the age of 27. It was also how I eventually became an employee of National Record Mart, and the first step on that path began in early December 1980. I had been working in the Pittsburgh market for the previous two years for the Cleveland branch office of music giant WEA (Warner-Elektra-Atlantic) Corporation. The gig was a field merchandising position and my role was to blanket record stores with posters and other display materials, making certain to simultaneously schmooze the store managers with free promotional copies of our new releases, some of which--but of course!--ended up on my own shelves at home. Home was an apartment in the Oakland section of Pittsburgh with my high school friend Mike Doman, and we were livin' the good life of twentysomethings.
Perhaps because of our identical age, shared social circles and mutual addiction to my blossoming album collection, Mike and I pretty much spent our weekday evenings and weekends in freewheeling fits of fun. And although my job was frankly on the lowest rung on the WEA corporate ladder and I was paid a mere pittance, I had flexible hours and total freedom in shaping my weekly schedule of display runs to the key record stores in southwestern PA, eastern Ohio, and the Northern Panhandle of West Virginia. Even in my off hours, WEA work was always top of mind. I took pride in keeping to my rigorous schedule of store visits and the deepening of my relationships with record store managers, and I perpetually tried to "do one better" each time I labored to craft unique, eye-engaging new artist displays in their stores.
So anyway...early December, 1980. My boss from the Cleveland WEA office Dave Lucas called me about three weeks before Christmas and asked me to meet with him the next morning at the Pittsburgh airport. I figured this was just a rare swing into town for him but as we nestled into chairs in a coffee shop at Pittsburgh International, Lucas dropped a bomb on me. WEA was letting me go as of January 1st. He went over with me what was already familiar territory, explaining that my hiring in 1978 was the result of WEA's rush to sign up more field merchandisers to cover more cities/markets across the country, particularly because at that time record sales were booming. But there was a bit of a noticeable slowdown recently, he lamented, and because this trend had begun worrying the highers-up, Lucas was now being tasked with making the rounds and lopping off staff in the nearby markets that were under the purview of WEA Cleveland.
There was, however, a bright spot, Lucas told me. "You are well respected," he said. "The photos you send on to Cleveland documenting your displays are testaments to someone who is creative and dedicated--and you are someone we'd like to keep within our company." He went on to say that within our WEA region, the field merchandising positions in both Pittsburgh and Buffalo were being eliminated, but in Cincinnati there would be a slot for open for me if I wanted it. "We're letting the Cincy person go," Lucas confided, "but we would be happy to offer you that particular post if you wanted to consider it."
I remember leaving that coffee shop more than a bit agitated and it wasn't the caffeine; it was the result of dreams dashed. I loved this job, but I equally loved the life I had carved out in Pittsburgh. I was a befuddled mess by the time I hit the apartment and over the next two weeks--the timeframe given to me by Lucas to make my decision--my mind spun positives and negatives, back and forth. Should I stay or should I go?
Lucas, to his credit, had arranged an exploratory trial run for me shortly after we had our airport meeting. He informed me WEA would pay for my hotel room for a couple of nights in Cincinnati, and pay for my roundtrip gasoline expense as well, if I wanted to check out that market and the particular record store routes that I would be inheriting. I took him up on the offer, hoping for a bit more clarity in arriving at a decision to uproot or stay put in Pittsburgh. After a whirlwind few days of meeting a few local WEA folks in Cincinnati and nearby Louisville, KY, and checking out the chain and indie record stores there and at points in between, I hit the road for home. That drive seemed to take forever--perfect for overthinking a situation!--and I realized when I pulled into Pittsburgh I was still on the fence.
Complicating my decision on the home front was my still relatively new relationship with Ann, a woman I was dating at the time. We were close, but not exclusive, yet under the circumstances I could feel a bit of desperation beginning to color my view of where the two of us really stood. She came over to the apartment on the evening I returned from my Cincinnati trek and cautiously I spilled out my feelings of ambivalence about moving away. Then she tried, I do recall, to calm me down with what she thought would serve as words of encouragement: "I think you should make the move," she ventured. "You might actually find Cincinnati to be a nice place to live and work!" Okay, I thought, this really helps my seesawing. In my list of determinants, in the one section related to "girlfriend," it is now clear that I can move and immediately lose the relationship, or I can stay and just more gradually lose the relationship.
Obviously my brain at that point was readily taking any offramp that held the promise of a negative outcome. I really didn't know if I could trust my feelings to make the right choice, suffering some sort of pathways paralysis. But within a day or two I s-l-o-w-l-y came to the conclusion that I was not going to accept the Cincinnati offer, and would instead remain in the 'burgh in familiar surroundings near friends and family, and begin--somehow, some way--my search for a new job.
I was beginning to contemplate updating my resume to send it out to local Pittsburgh advertising agencies to net a copywriting job, though even as the thought occurred to me I realized it well might be a dead end. I had no real-world experience doing that sort of thing, and frankly lacked meaningful contacts that could serve as conduits. My spirits were sagging and I was increasingly second-guessing myself, and this was just the initial stage of my hunt for a new job. I so wanted to be in the driver's seat on this thing, but also wished like hell that I could boot out that nagging sense of hopelessness which persisted in riding shotgun with me.
And then came the phone call from George Balicky. He was Senior Vice-President of the National Record Mart chain, and just as I had gradually cultivated relationships with the NRM store managers during my past two years with WEA, I had developed a bit of a bond with Balicky as well.
"I knew Lance from WEA," Balicky, now retired, recalls. "He was occasionally in our offices/warehouse doing some album and tape inventory on behalf of the local WEA salesman, but mostly he was out in our stores doing displays. He was obviously someone who was very familiar with our store layouts and in-store promotions. When I learned that Lance was no longer with WEA, I felt we might benefit from having someone like him join us.
"NRM was in an expansion mode at that time, and I really needed someone else in the Marketing Department working with the various record companies setting up in-store promotions and helping me internally with advertising strategies and developing chain-wide advertising campaigns. I figured with Lance's background in display work, he'd also be valuable in terms of developing in-store displays for our new store openings as well as coordinating regional and chainwide display priorities. So I called Lance and asked him to come meet with me and my boss and one of the owners at our NRM headquarters on Baum Boulevard."
I agreed to meet with Balicky, and so the next morning I dressed for the occasion--not in my former WEA work clothes, which were usually jeans and a T-shirt with some band or another on it--and I drove over to 5607 Baum Boulevard. Honestly I was a bit unnerved as I took a chair in the tight environs of the president's office. I had no idea what to expect in this three-on-one meeting with Senior VP Balicky, the president Frank Fischer and one of the company's owners Jason Shapiro.
Balicky clued in his superiors to my overall situation and talked about his need to fill a new slot in his department. I was then asked a couple of questions about my familiarity with NRM and my relationship with key store managers. The meeting did not last all that long and it was hard for me to properly read the room, but Balicky continued his pitch and this elicited a positive nod here and there from Shapiro but neither he nor Fischer revealed what was behind their occasional game-face glances at one other. And luckily for me, no one broached the subject of salary since I knew--and they surely knew--I didn't hold anything close to a winning hand there.
I left after handshakes and Balicky assured me as he and I walked toward the building's loading dock exit that he would be in touch. He phoned me the next day and without mentioning any post-meeting conversations that he might have had with Fischer and Shapiro, he told me that NRM was going to offer me the job of Creative Merchandising Coordinator--an initial title they made up to fit the new position--and then he trotted out the proposed salary. It was close to WEA's modest remuneration, or might have even been the same (I don't exactly recall). I then asked if I still had time to think it over and he said to let him know as soon as possible.
That afternoon I received a call that was, in retrospect, the nudge I needed. Mike Dragas, Atlantic Records' Regional Sales Director based in Cleveland, was a man I knew through my WEA work and was someone I looked up to. Disarmingly genuine, sweet natured and whip-smart, Dragas was older and wiser, and already a veteran of years spent in the music industry. He would periodically come into Pittsburgh for visits to record retailers but we didn't cross paths a whole, whole lot. But when we did, I could always count on his positivity to help clear away any doubts I might have had at that point in time about working "in the biz."
Dragas called me because he had heard about my very recent meeting with NRM. "Lance," he sighed. "I just wanted to reach out today and say that you should jump on this National Record Mart opportunity. You should call Balicky back, and say you accept. Yeah, you can look for other work, but here's your chance to keep your foot in the door! You need to stay employed in this business, because there's a value to that--and who knows what other doors will open up down the road, IF you are still in the game!"
For me, Mike Dragas' phone call and his bit of clear reasoning at that juncture was a godsend. Early the next morning, I called Balicky at his office and told him I would accept NRM's offer.
Staying in Pittsburgh turned out to be the right choice, as I was able to remain in a lane that I loved. I had thankfully built up some relationships through my time working for WEA that ended up serving me well here, and now I was off on a new set of music business challenges that held the promise of professional growth as well as personal satisfaction...
Some people when they reach a certain age look back over their lives and see all the different footprints they've left behind on the trail to where they are now. I look back at my path and see that my footprints are mostly in the shape of musical notes--and for all of those who helped me along the way, please know I still sing your praises.
_______________________________________________________________________________
Posted 6/4/23....ON THE ROAD AGAIN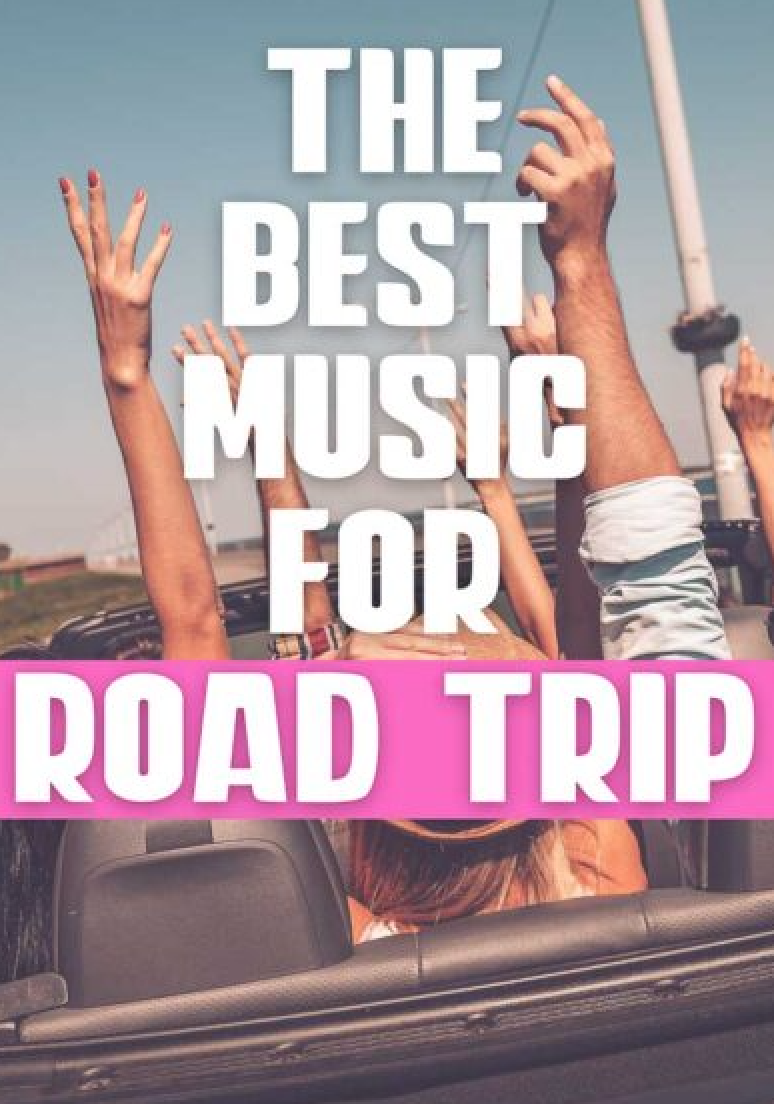 Weather-wise the City of Pittsburgh seems to settle for overcast and downright gloomy a lot of the year which undeniably takes its gradual toll on our collective spirit. But after spring has sprung and we're less nestled in, and things outside have started poppin' to life once again, we heed a call of the wild and especially, feel a lure to the open road.
There is something about getting behind the wheel with freedom in front of you--setting out to visit a friend who's within a day's drive, or burning rubber to catch a killer concert one evening in another city, or hittin' the highway because a favorite outdoor habitat is beckoning from afar.
And when it's time to hit that road, there are certain songs that lend themselves to our own particular journeys. Charles Dudley Warner (1829-1900), an American essayist and novelist who befriended and co-authored a novel with Mark Twain, said this on the subject of road trips: "There is no moment of delight in any pilgrimage like the beginning of it." And those words ring especially true because from the outset of any voyage large or small that I've undertaken, I have found music to be essential to clearing away the cobwebs of routine, reorienting my focus to the journey just unfolding.
Two instances come to mind. The first was on a drive from Pittsburgh to Toronto in the fall of 1980, heading up there for solo exploration of the city and its cultural offerings. I remember leaving Pittsburgh very, very early one morning in my beat-up Vega hatchback, armed with a fresh cassette mixtape that I then plugged into the player just as the first streaks of daylight started to part the darkness. The first song on the tape was an instrumental by an African musician and this particular tune effortlessly amped up my awe of the blossoming sunrise. The song was "Baobab Sunset" by Manu Dibango, the African saxophonist who blended jazz with his native Cameroonian music. A perfect accompaniment to the unfolding of the day...
The second instance of "perfect" road trip music for me occurred in 2003 when I boarded a train in Pittsburgh to journey to NYC to see the Allman Brothers Band at the Beacon Theater. Early on, with earbuds on and my iPod loaded, I settled back in my window seat to watch the rail yard whisk by, followed by tangles of brush and dilapidated buildings and, eventually, wide open fields that once in a while ran all the way back to mountains in the distance. The tune that had started my voyage was a ten-minute instrumental entitled "San Lorenzo," the first song on the 1978 self-titled release by ECM recording artists the Pat Metheny Group. That song by itself is a voyage, and it eased me into complete harmony with the worlds going by my window...
And now, more songs that have proved roadworthy for others. Almost a decade ago, back in 2014, I had reached out to a few Musicasaurus readers about their own favorite "road trip" tunes. These were folks that I knew were lovers of music, ones who had been--at one time or another--actually in the music business in some capacity. When you read about their song selections, see if their driving impulses match your own...Enjoy. [NOTE: links to hear all of the contributors' selections are at the very bottom of this post.]
* "Jessica" by the Allman Brothers Band. --- Susan Drapkin (Pittsburgh) / former employers have included Pittsburgh concert promoter Next Big Thing, and Live Nation Pittsburgh in the management of local sponsorship sales
* My favorite road trip song from my college days would be "Dead Flowers" by the Rolling Stones, or really anything off of the Sticky Fingers album. Not particularly a happy song, but one I always found myself listening to when driving through rural areas. --- Josh Verbanets (Pittsburgh) / musician; group member, Meeting of Important People
* Back in 1973 Doug Horner, Keith Hepler, Doug Ritzer and I crammed into Doug's blue Dodge Dart to cruise along Route 66 to California. We listened to NRBQ cassettes the entire way across the country. "Ridin' in My Car" by NRBQ always reminds me of the carefree days when we drank beers with locals at a bar in the middle of a Montana pasture and slept under the pines in Lake Tahoe on our way to San Francisco and Beserkley. --- Paul Carosi (Pittsburgh) / designer and developer of the website Pittsburgh Music History (https://sites.google.com/site/pittsburghmusichistory/)
* "Werewolves of London" by Warren Zevon, from the days I lived in warm and sunny California. Warren played once for the Valley Media sales staff when I worked for that company. He opened the set with "Werewolves of London" and so when the weather breaks in the 'burgh it's the first song I play, howling with the windows down! --- George Balicky (Pittsburgh) / former Senior Vice-President at National Record Mart and record-retailer music biz veteran
* "Revival" by The Allman Brothers...Just a joyful musical exploration. "People can you hear it...love is in the air." Oh yeah, we hear it. That's the love of freedom, so powerfully expressed on an open road with the top or windows down and the radio cranked. I vividly recall blasting "Revival" one summer drive in my convertible down some Ohio backroads traveling at breakneck speed. --- Scott Tady (Beaver, PA) / Entertainment Editor of the Beaver County Times
* "Little Red Corvette" by Prince. --- Kathy Wallace (Pittsburgh) / employment history includes sales-related positions in Pittsburgh market radio and television, and sponsorship sales with the Pittsburgh Steelers' organization
* The song that I might choose for the open road would be "Windy", or "4 on 6", or how about "Road Song"--all recorded by the great Wes Montgomery. --- Joe Negri (Pittsburgh) / jazz guitarist, composer and educator (also, for all time, "Handyman Negri" on PBS' Mr. Rogers' Neighborhood)
* I used to always play "Ol' 55" by the Eagles (the Tom Waits composition) when I hit the road. Also, the Allman Brothers' "Blue Sky" is road worthy. --- Stacy Innerst (Pittsburgh) / an award-winning painter, children's book artist, illustrator and educator who also has been known to dabble in drumming
* "Green Onions" by Booker T and the M.G.s...A long time ago I remember getting in the family car to go on a trip and "Green Onions" was on the radio. My dad always insisted on leaving early in the morning while it was still dark and to hear a song like this--mysterious, soulful, and even profound in an inexplicable way to a young kid--added to the anticipation. We were going somewhere, moving, in transit, and Booker T was our guide. --- Rege Behe (Pittsburgh) / freelance journalist and former music writer at the Pittsburgh Tribune-Review
* There was synchronicity in your request; the day I got it, I was driving around cranking a certain album, and "Panama" from Van Halen is THE ultimate road song. --- Russ Rose, aka Whip (Pittsburgh) / 102.5 WDVE on-air talent
* "A Night to Remember" by Shalamar. --- Billy Price (Pittsburgh) / singer-songwriter and east coast blue-eyed soul man
* "American Girl" by Tom Petty...Well, maybe Matchbox Twenty's "How Far We've Come." This was harder than I thought! --- Beckye Levin Gross (Houston, Texas) / former booker with Pace Music Group (ultimately Live Nation); currently Director of Strategic Accounts at UnifiedCommunications.com
* I gotsta, gotsta name three songs. My happy traveling song is "25 Miles" by Edwin Starr—he also has my favorite anti-war song in "War". And my moody, melancholy song is "Carefree Highway" by Gordon Lightfoot. My nighttime, caffeine driven, driving-at-3:00-AM marathon trip song is "Highway Song" by Blackfoot. --- Tom Rooney (Pittsburgh) / former executive director of Pittsburgh's Star Lake Amphitheatre 1990-1994; currently now president of the Tom Rooney Sports & Entertainment Group
*"Master of Puppets" by Metallica. Great song to crank! It makes me want to drive really fast! --- Val Porter (Pittsburgh) / longtime 102.5 WDVE on-air talent and a member of the station's acclaimed morning show
* "Gimme Shelter" by the Rolling Stones. --- Charlie Brusco (Atlanta, GA) / Pittsburgh-area native and former Atlanta-based concert promoter; currently heads up the Atlanta office of artist management company Red Light Management; also manager of Styx
* "Are You Experienced?" by the Jimi Hendrix Experience. --- James "JY" Young / lead vocals/guitarist for Styx
* "Freeway Jam" by Jeff Beck. --- Ricky Phillips / bassist for Styx
* Truly, and you're not going to believe this, my choice is Canned Heat's "On The Road Again." It has been reissued...It was originally recorded in 1969, and is NOT the version that the radio played for the last 45 years; it's a really groovy extended version now available, and YES, neither of us were at Woodstock (I was 13 in '69, my Cindi was 11), but the two of us play this reissued Canned Heat song ON CD, in our car or in the rental car! --- Sean McDowell (Pittsburgh) / legendary on-air talent on 102.5 WDVE from 1993-2019
* That's easy. "Low Rider" by War. --- Donnie Iris (Pittsburgh) / musician, singer-songwriter and bandleader (Donnie Iris and The Cruisers)
* Either of these: Lyle Lovett's "The Road To Ensenada" or his "L.A. County." --- Bob Klaus (Durham, North Carolina) / original marketing director of Pittsburgh's Star Lake Amphitheatre (1990); currently general manager of Durham Performing Arts Center
* If there's going to be singing involved, my choice is Eddie & The Hot Rods' "Do Anything You Wanna Do." It has it all...searching for adventure, celebrating rebellion...plus musically, a killer chorus, great chords, a drum section you can pound out on the steering wheel. And it sounds better the louder you sing it--even if you're 52 and your rebelling days are mostly behind you. Two more: The Tom Robinson Band's "2-4-6-8 Motorway", and "Depth Charge" from Los Straitjackets. --- Chris Fletcher (Pittsburgh) / former publisher/editor of Pittsburgh Magazine (1993-2002); currently Organizational Advancement Manager with The Ryan Shazier Fund for Spinal Rehabilitation
* Peter Wolf's "Nothing But The Wheel." I also like Merle Haggard's "Silver Wings" but the Garret Hedlund version is way better. --- Marylynn Uricchio (Pittsburgh) / formerly the Seen/Style Editor, Pittsburgh Post-Gazette
* I love "Windows Are Rolled Down" by Amos Lee. The title pretty much sums up the song! --- Scott Blasey (Pittsburgh) / Musician and lead singer for The Clarks
* Nothing out of the ordinary for me. I'll take the Allmans'"Ramblin' Man" (with the best guitar solo ever) or the Eagles'"Already Gone." Essential American songs that make you hit the pedal a little harder. If I want something to update that playlist I'm taking it from the new War on Drugs album, Lost in the Dream. Think it's going to be great summer driving music. --- Scott Mervis (Pittsburgh) / pop music critic for the Pittsburgh Post-Gazette and editor of the newspaper's Weekend
* It's a toss-up between Little Feat's "Sailin' Shoes" and B.B. King and Eric Clapton's "Riding With The King." --- Wilson Rogers (Wilmington, North Carolina) / Former general manager of Pittsburgh's Star Lake Amphitheatre during the 1990 inaugural season; most recently a Live Nation executive vice president
* If I had to narrow one of the richest veins of writing--be it musical, literary or cinematic--down to its one song essence I'd choose "Diamonds On My Windshield" by Tom Waits. It's a three-minute, non-stop cross-country trip fueled by weeds, whites and wine--and the beat. And can you even write about the road without a beat? Of course, "Diamonds On My Windshield" is pretty much the antithesis of a top down, sun-drenched anthem. That's the very definition of "Fun, Fun, Fun" by the Beach Boys. But if the road I'm on is taking me to my happy place then I'd have to go with the one-two punch of "Save Me San Francisco" by Train and "San Francisco Days" by Chris Isaak. --- Steve Hansen (Pittsburgh) / former on-air talent on WDVE Pittsburgh's "Jimmy & Steve" morning program (1980-1986); currently an independent writer/producer
THE SONGS AND THE LINKS:
Baobab Sunset - Manu Dibango https://youtu.be/u-KqS-2IcEo
San Lorenzo - The Pat Metheny Group https://youtu.be/O9mEoXfN91I
Jessica - Allman Brothers Band https://youtu.be/vTOozRAJ8dU
Dead Flowers - Rolling Stones https://youtu.be/Avrv8t_nEI0
Ridin' in my Car - NRBQ https://youtu.be/lReK7eO27Io
Werewolves of London - Warren Zevon https://youtu.be/qae25976UgA
Revival - Allman Brothers Band https://youtu.be/otlhY5HR6tY
Little Red Corvette - Prince https://youtu.be/D_2a_a2j5jc
Windy - Wes Montgomery https://youtu.be/fVF8ushvqzk
4 on 6 - Wes Montgomery https://youtu.be/9PD2Q7TXmvU
Road Song - Wes Montgomery https://youtu.be/ABFAz5orvWA
Ol' 55 - Eagles https://youtu.be/86sb1AFl8Rs
Blue Sky - Allman Brothers Band https://youtu.be/JSMubgZoL58
Green Onions - Booker T. & The M.G.s https://youtu.be/0oox9bJaGJ8
Panama - Van Halen https://youtu.be/2wHU5ocfFsA
A Night to Remember - Shalamar https://youtu.be/XuFre4QM7uM
American Girl - Tom Petty & The Heartbreakers https://youtu.be/SIhb-kNvL6M
How Far We've Come - Matchbox Twenty https://youtu.be/5d7EbtLb8ok
Twenty Five Miles - Edwin Starr https://youtu.be/elS2-rFe_Vc
Carefree Highway - Gordon Lightfoot https://youtu.be/Lfo0XBrGgI0
Highway Song - Blackfoot https://youtu.be/PbNrJWgG_24
Master of Puppets - Metallica https://youtu.be/E0ozmU9cJDg
Gimme Shelter - Rolling Stones https://youtu.be/QeglgSWKSIY
Are You Experienced? - Jimi Hendrix Experience https://youtu.be/C2XL4P9HRH4
Freeway Jam - Jeff Beck https://youtu.be/u6jHlW414sQ
On the Road Again - Canned Heat https://youtu.be/mgBHRYtt-Y4
Low Rider - War https://youtu.be/qMkwuz0iXQg
The Road to Ensenada - Lyle Lovett https://youtu.be/B9yPFqIK2ME
L.A. County - Lyle Lovett https://youtu.be/KGIsPLB9Ua4
Do Anything You Wanna Do - Eddie & The Hot Rods https://youtu.be/zJI5pH-gGmQ
2-4-6-8 Motorway - The Tom Robinson Band https://youtu.be/g-ZU_-OUM3Q
Depth Charge - Los Straitjackets [could not at this time be located on YouTube]
Nothing but the Wheel - Peter Wolf https://youtu.be/w8A4drSh_Dw
Silver Wings - Garret Hedlund https://youtu.be/yTdPHZRhYI4
Windows are Rolled Down - Amos Lee https://youtu.be/m08eW3ubq0g
Ramblin' Man - Allman Brothers Band https://youtu.be/Wa4DCp6cl2U
Already Gone - Eagles https://youtu.be/vKPPmNGGKrQ
Lost in the Dream (the album) - The War on Drugs (the whole record was recommended as ripe for plucking songs for the road; to sample, here's a track entitled "Disappearing") https://youtu.be/hvoMww-dkyw
Sailin' Shoes - Little Feat https://youtu.be/6pZj91KImqc
Riding with the King - B.B. King & Eric Clapton https://youtu.be/RYJIc9bjENk
Diamonds on my Windshield - Tom Waits https://youtu.be/tHhO6bSQnSU
Fun, Fun, Fun - The Beach Boys https://youtu.be/VF_o-N0fhZ0
Save Me San Francisco - Train https://youtu.be/zftcZYdOl3Y
San Francisco Days - Chris Isaak https://youtu.be/JSI8VdOIGJQ
_______________________________________________________________________________
Posted 5/21/23....STUCK IN A MOMENT YOU CAN'T GET OUT OF
While recently combing through a bit of past feedback about my Musicasaurus blog, I found a recollection of a concert-goer who had a harrowing experience at a show. Bernie Caplan of Pittsburgh, PA, now largely retired but forever a music freak, had submitted to me a short tale of seeing Jeff Beck live in concert some years ago at Duquesne University's AJ Palumbo Center.
Bernie's memory of that experience had been jogged when he took notice of a song mix on Musicasaurus which contained a Jeff Beck tune: "Jeff Beck on the mix reminded me of a one & only story," Bernie said. "I never counted the number of shows that I've seen but it's higher than the number that I remember. I went to see Jeff Beck at the Palumbo Center in Pittsburgh in late 1989 with my concert buddy Bobby. We were dead center and five rows back. I can't remember the first song but I looked over at Bob and he was already inserting ear plugs. Now ear plugs were never an option for me. There have been many concerts that were too loud and/or being mixed by a deaf roadie, but I always hung in there until...Beck broke out into 'Going Down.' Now I have never had heart problems but I was convinced that I was going Fred Sanford. My heart was pulsating through my chest cavity as if the alien was breaking through. As my heart pounded quicker, I realized that it was actually playing along with Beck. Every note and every increase in the bass was in sync. Either I was having a heart attack or what I ate for dinner had turned into a Jeff Beck tape that became electrified. I was a frickin' walking juke box playing Jeff Beck.
"As I slowly turned to look at Bob, I noticed that his eyes were popping out of his head like a scared frog. His color wasn't far removed from a frog's either. I tried to ask him if he was okay but when I opened my mouth, it was like trying to breathe on a 90mph rollercoaster. (I remember losing track of where I was and thinking that if I ever got out of there, I would be sent to a rehab center for bass abuse; people would come to see me and I would open my mouth and 'Going Down' would begin to play.) I grabbed Bob's arm and we very slowly stood up and weaved our way into the aisle. We gingerly walked to the lobby where Bob and I didn't say a word. We never went back to our seats or talked much about the 'experience.' Some things are just best forgotten."
Uncomfortable situations are not uncommon for concert-goers of any era, really; you hope for the best and bound through the turnstiles with great anticipation, but sometimes the experience ends up a mild disappointment or, for the wrong reasons, a show you'll never forget.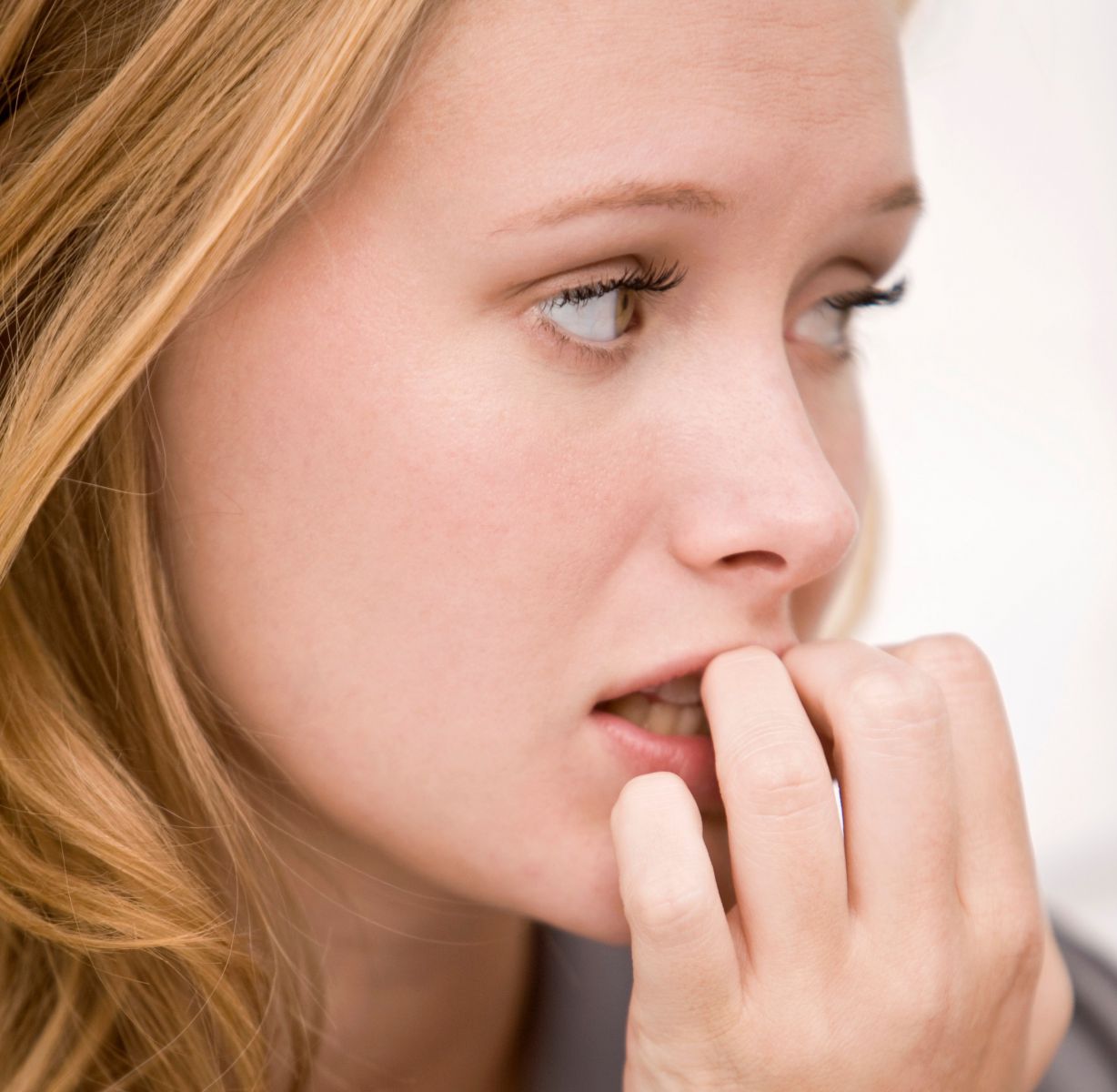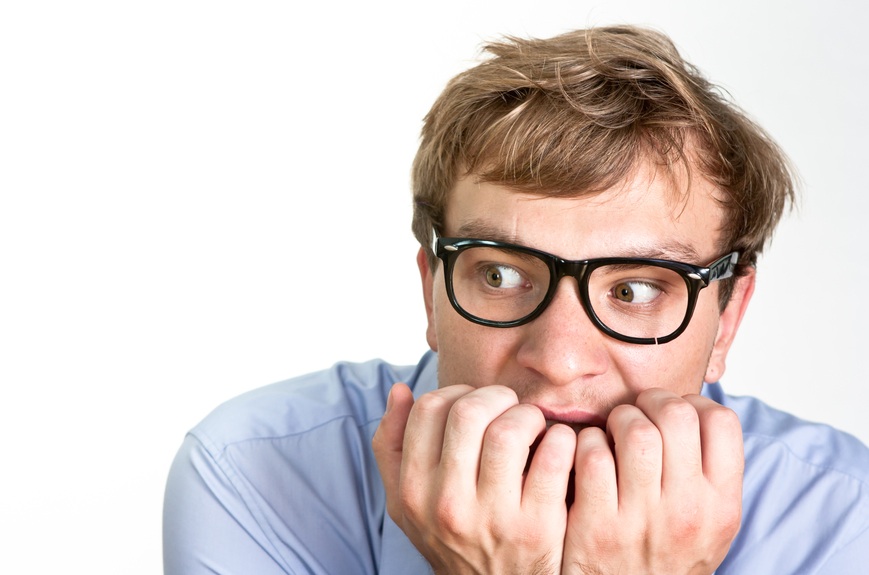 Here are a few tales from Musicasaurus readers from the southwestern PA area who sent me their own reflections on shows that were nerve-wracking...or discomforting...or even potentially perilous. And--because I am admittedly a one-note guy--I have headlined each remembrance with a musical reference, i.e., a song title that serves to sum up each individual's particular story of distress.
LEAVING ON A JET PLANE: Joe Negri / jazz guitarist, composer & educator who will forever be known as "Handyman Negri" on PBS' Mr. Rogers' Neighborhood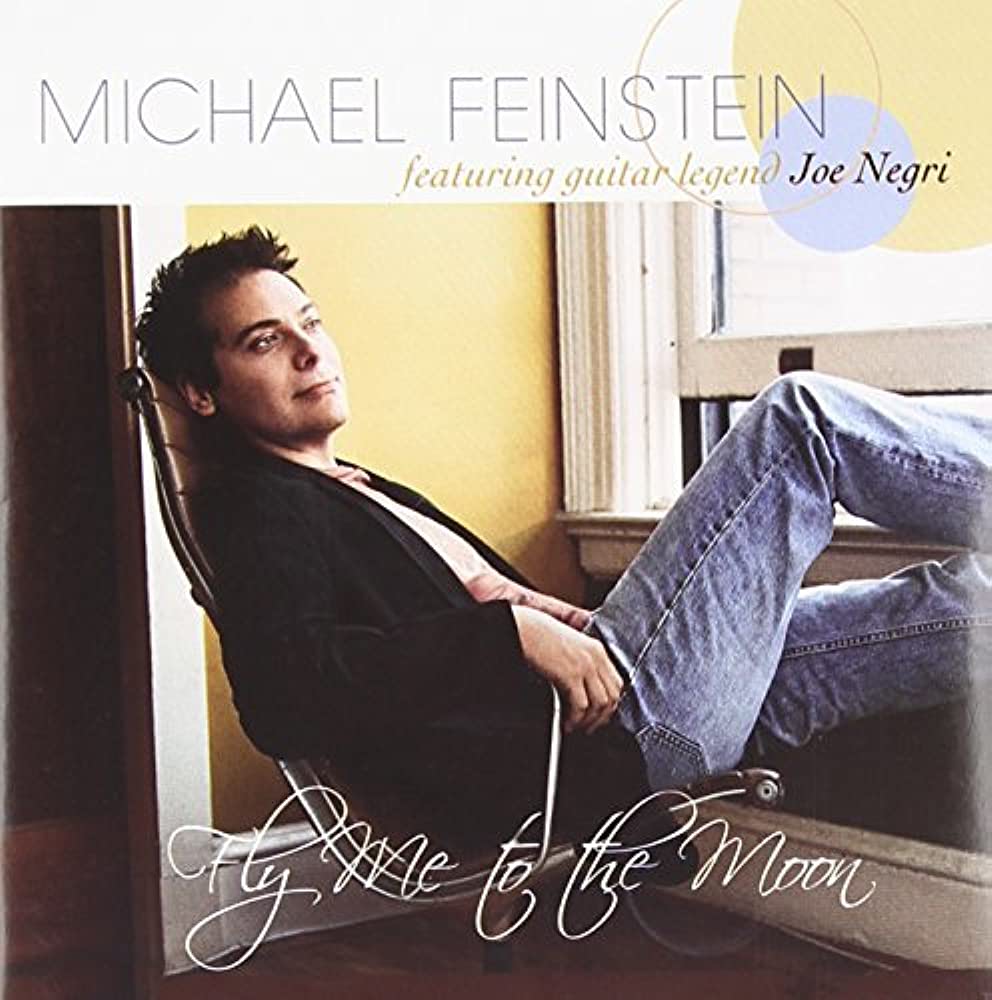 Pittsburgher Negri's particular situation involved his participation in a CD release performance in New York City with singer/musician Michael Feinstein. This was in 2010 and coincided with the release of their new collaborative album entitled Fly Me to the Moon. "The CD release performance of that recording was scheduled to take place in NYC at approximately 5:30 or 6:00 in the evening at a book store on Broadway," Negri explained. "The date involved just Michael and myself on guitar. My wife Joni and I were to leave Pittsburgh quite early for New York. I think we had a 10 a.m. flight. Well, the delays started appearing: The flight was delayed for an hour...then another hour...I started trying to get us on another flight but to no avail. The hours passed and before you know it was afternoon and we're still walking the halls of Greater Pittsburgh Airport.
"Finally at about 3:00 or thereabouts we departed for La Guardia Airport. I think we landed sometime after 4:00, found our limo driver (thank goodness) and began our trek into Manhattan. It was a harrowing and hectic journey--I remember at one point closing my eyes because I just couldn't stand to look at the traffic and the way the limo driver was weaving in and out of it. Long story short: At about 5:15 we pull up to the bookstore on Broadway...make a mad dash in…upstairs to the auditorium...a large crowd was already in their seats…and it was show time.
"We were still in our traveling clothes. I was able to dash to the bathroom and splash some water on my face. A good friend Howard Alden had brought me a guitar, one that I had never seen let alone played. I didn't even have time to tune it, let alone play it a bit, and I didn't have a clue as to what Michael had planned for the program. The next thing you know we're on stage and it's show time. It went beautifully, and the audience was very pleased. I had a few anxious moments trying to adjust to the strange guitar, but eventually got with it and found my groove. It was quite a day and quite an experience, one my wife and I and Michael will never forget."
DON'T STAND SO CLOSE TO ME: Scott Blasey / Musician and lead singer for The Clarks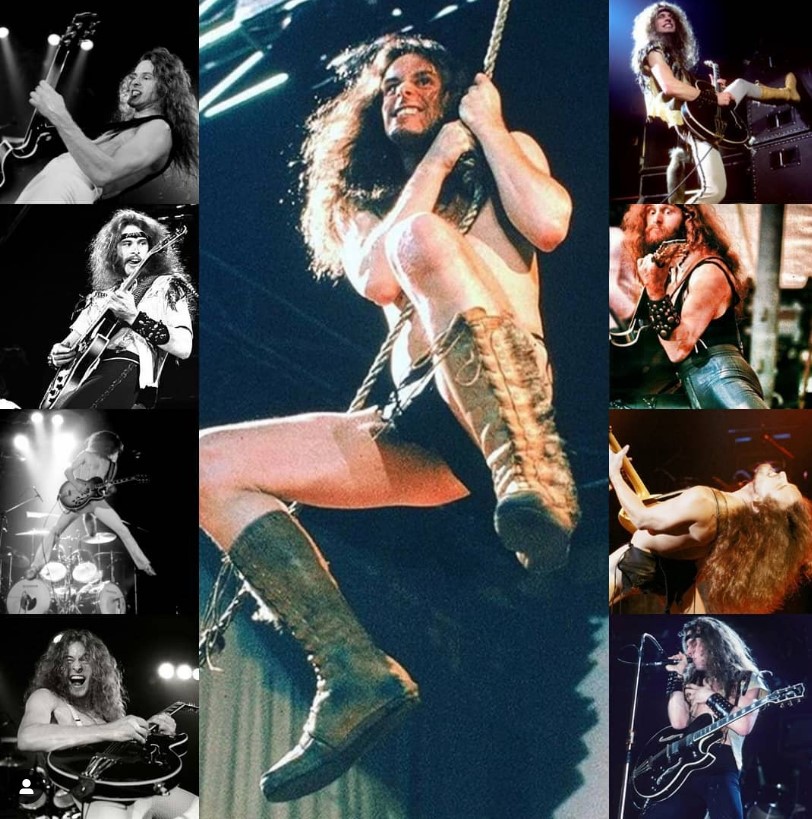 Blasey reported that he had a concert experience that was both terrifying and enlightening--within sixty seconds of each other. This psychic one-two punch happened on September 11, 1980 when he and a friend went to the Pittsburgh Civic Arena to see Ted Nugent, who was crisscrossing the country on his Intensities In 10 CitiesTour. "It was festival seating and Humble Pie opened the show," Blasey recalled. "We were about twenty feet away from the stage inside a mass of freakiness that I'd never encountered before. Everything was cool until the lights went down for Ted. People started pushing to get up front and it got really crowded. The audience began to sway and we had no choice but to sway with them because everybody was packed so tightly together. I was just a young, skinny teenager and I thought for sure I was going to be trampled underfoot like those kids at the Who concert the year before. It seriously scared the shit out of me.
"Just then the lights came up and Sweaty Teddy swung across the stage from a vine dressed in a loincloth. Let me repeat that, he swung across the stage, on a vine, in a loincloth. It was the most rock-n-roll thing I've ever seen. He tore into 'Stranglehold' like a man possessed. I was transfixed. I was still scared, but I was completely in awe. We watched the first two songs from there and then moved back and found some seats, where the sweet smell of...y'know, popcorn, filled the air."
CHUG-A-LUG: Scott Tady / Entertainment Editor of the Beaver County Times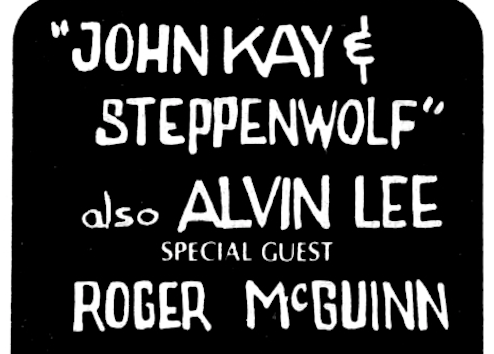 Tady remembers a show he attended on June 19, 1987 in the basement of the Syria Mosque in the Oakland section of Pittsburgh. The lineup consisted of three bands: Steppenwolf, Alvin Lee and opener Roger McGuinn. "For some reason it was BYOB, and so you had all these biker dudes swigging from MD 20/20 and bottom shelf liquor," Tady recalled. "Tables were covered in bottles. The show started late, and the crowd was restless. They respected McGuinn, but hearing him croon 'Chestnut Mare' wasn't what the 'Born to Be Wild' crowd was craving. A Yuppie tried dancing to 'Magic Carpet Ride' until he felt a meaty hand on his shoulder and heard, 'Sit down, son.' Can't say I was physically threatened at any point, but that was one of my first shows and I remember being rather nervous. I learned not to make eye contact. Have a good time, but get out alive!"
I'M ONLY SLEEPING: Russ Rose, aka Whip / deejay on 102.5 WDVE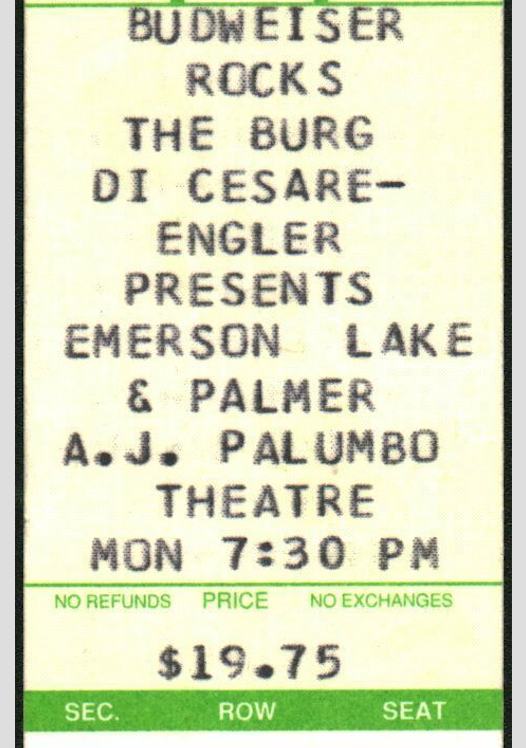 Back in the early '90s part of Rose's job at the station was to cover shows around town, setting up the WDVE van outside the particular venue and then handing out station promotional items like stickers and T-shirts. "So I went to a lot of shows that I enjoyed," explained Rose, "but also a few that weren't my style. Emerson Lake & Palmer was at the AJ Palumbo Center in 1993, and I had to go do my 'DVE thing at the show. Since I was also doing overnight shifts at the time, I walked around in a perpetual state of exhaustion. As 'luck' would have it, I wound up with front row center tickets for the show, which I have to admit, was not my style. I had a hard time keeping my eyes open at this show, and about 15 unbearable minutes into Emerson's droning Moog solo on 'Lucky Man' I fell asleep in my seat, all of 5 feet from Greg Lake staring down at me in my WDVE T-shirt. My date nudged me and said that falling asleep from boredom right in front of the band was a bad idea. I had to agree, and we left to sit in the van. As the fans left the show I took an ear beating from one of them that 'DVE should play more ELP as they are more important to music than Beethoven. HEY--I might have been tired, but I wasn't stoned!"
SCARY MONSTERS (AND SUPER CREEPS): Steve Acri / lifelong music enthusiast who formerly worked for National Record Mart and subsequently audio-video companies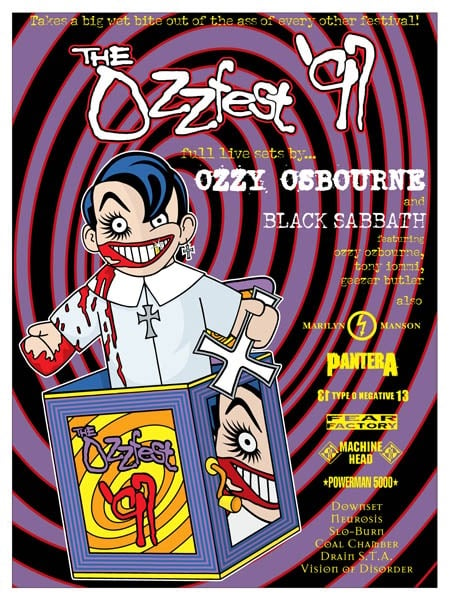 Acri didn't waste any time choosing a troubling concert experience to send my way. "That's an easy one," Steve told me. "OzzFest at Star Lake, 1997. I took my son who was eleven. Fortunately we were seated well within the covered pavilion so as to not be so directly affected, but experiencing the hail of partially filled cups and bottles, chunks of the lawn turf, and anything else that might be launchable was very harrowing. It was especially bad in between sets. Trying to get from the pavilion to the concourse made you a target. You literally ran the gauntlet. I truly was concerned for our safety. In addition (or perhaps because of), there was an almost palpable sense of evil in the air. A lot of not-nice people around. Headliners were Black Sabbath and Marilyn Manson. I'm not the kind to stereotype, but if ever there was justification in doing so, this was it. Probably needless to say, we were like hockey players and got the puck outta there before the gates of hell opened."
LIGHTNING CRASHES: Tom Rooney / Former executive director of Star Lake Amphitheatre 1990-1994; currently now president of the Tom Rooney Sports & Entertainment Group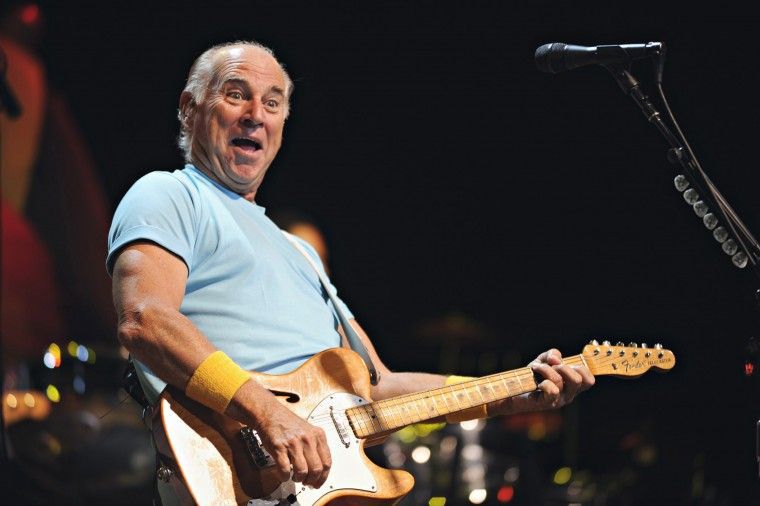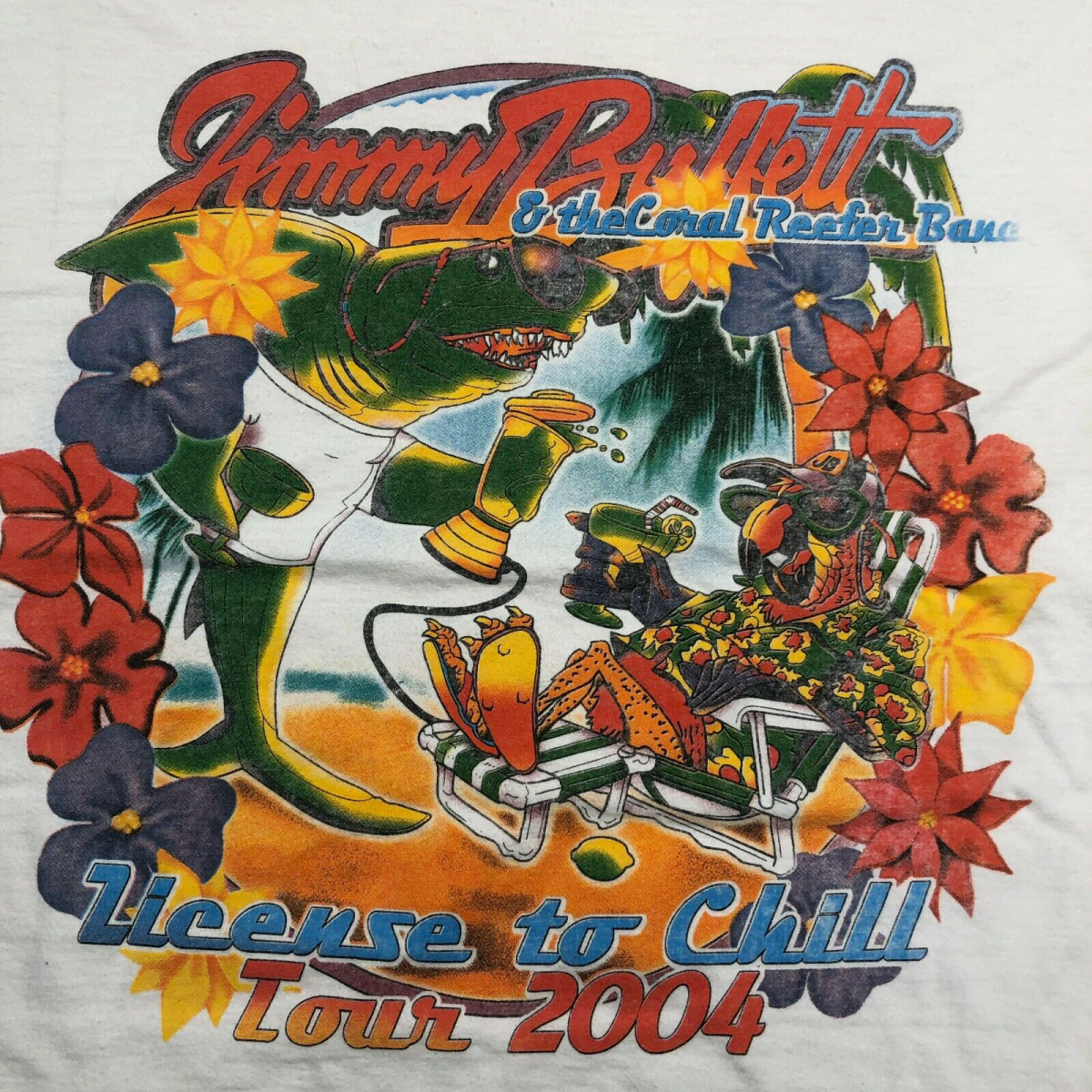 Rooney reminisced about Jimmy Buffett, one of the true homerun kings of Star Lake Amphitheatre (now known as The Pavilion at Star Lake). The singer-songwriter who gained monstrous fame (all the while simply looking for his lost shaker of salt) pretty much owned the 1990s, racking up 15 total shows that decade with 13 of them sell-outs. In 1994, the first of many years that Buffett did a two-night engagement with both shows selling out in advance, Mother Nature decided to flip the bird to all 22,683 Parrotheads who had flocked to the first night's show. Rooney, head of Star Lake at the time, explained what happened on the evening of Friday, June 10: "Lightning made a direct hit on our venue's main transformer rendering a sold-out show in darkness before Jimmy Buffett hit the stage. We were standing on the backstage deck when we saw the bolt hit and we were all lucky to survive. We were saved by two things: The Iguanas, the opening act, traveled with a portable generator and Mark Susany, our electrician, ingeniously hooked it up on the main stage and we got (barely) through an unplugged show...I still remember the local fire departments showing up with their trucks to provide lights for the parking lots."
BORN PORN IN THE USA: Val Porter / longtime 102.5 WDVE on-air talent; currently Music Director and a member of the station's morning show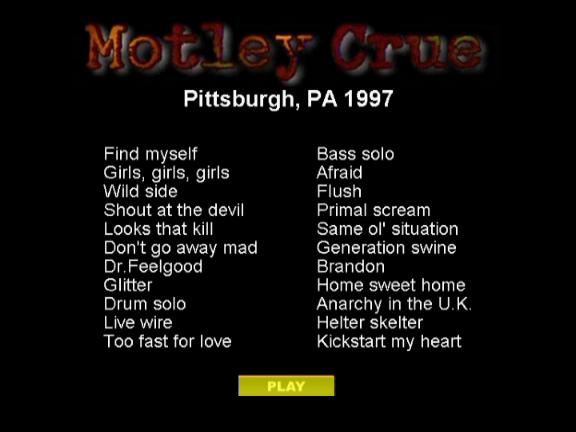 Porter had an unusual concert experience that has, to my mind, few parallels in terms of a big reveal. One of her duties as a WDVE on-air talent was to make some announcements on stage prior to the beginning of select shows that fit her station's musical format. On October 19, 1997 Mötley Crüe came to Pittsburgh and literally rocked the arena--even before they hit their first note. Porter looked back on the incident and labeled it her most memorable moment on stage. "It was the tour in which Mötley Crüe were causing trouble at just about every stop," she said. "I went on stage before the band came out in order to do announcements about upcoming shows and no smoking, and that sort of thing. Well, the crowd goes crazy when I get up there. And I'm thinking 'Yeah! A real rock crowd ready for a big show!' As I'm walking off the stage someone said 'Be glad you don't know what was going on up there.' Then someone else offstage said the same thing. When I got back to my seat, I was told that while I was up on stage they were showing a very graphic porno on the very large screen behind me. And that's why the crowd went crazy. A friend told me that the screen was so big I looked like an ant in front of it."
CRUSH ON YOU: Jeff Sewald / former music journalist and a writer/filmmaker who in 2020 co-authored The Life and Deaths of Cyril Wecht: Memoirs of America's Most Controversial Forensic Pathologist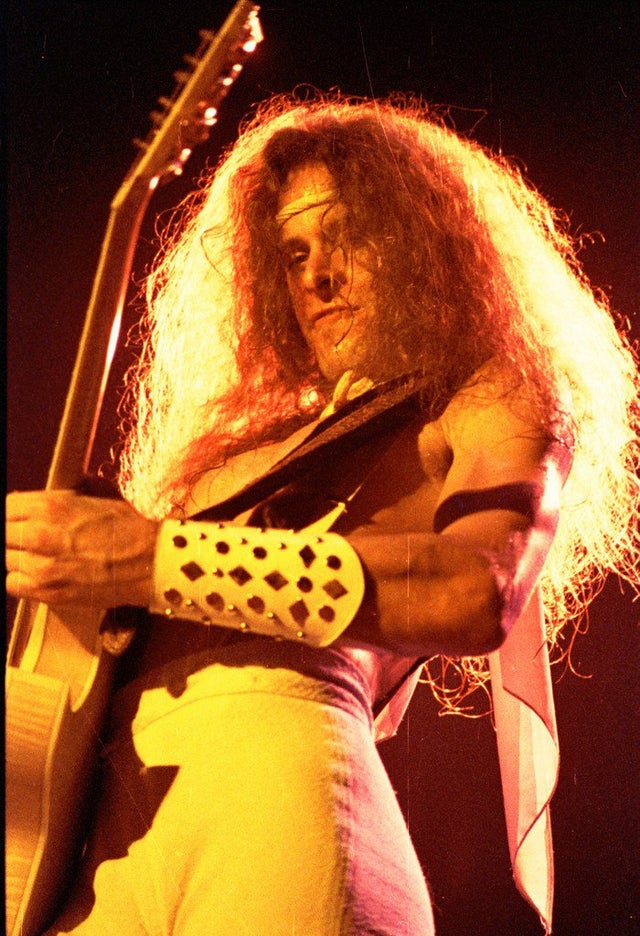 Sewald squeezed out a memory from his days in high school. During his summer break in 1978 he attended a concert by the aptly nicknamed "Motor City Madman" Ted Nugent. It did not go well. "As a friend and I waited amid the throng that had amassed outside Pittsburgh's Civic Arena...all hell broke loose," Sewald said. "It was a 'festival seating' event, which meant that, if you were quick and agile (and didn't get trampled to death beforehand), you might just get to see your favorite artist from the best seats in the house at cheap-seat prices, which was only $8.00 at the time.
"When the time came, for some reason, the arena management elected to open only some of the doors and, when they did, the humanity assembled outside the hall pushed forward en masse trying to squeeze through only a handful of entryways. People were knocked to the ground and many were screaming, while others--including one immensely fat, pimpled-faced guy--simply lowered their shoulders and shoved. I managed to keep my balance and maneuver my way through one opened door, but my friend wasn't so lucky. He got pinned up against the outside edge of a door that was only partially opened and, as the mass of bodies pressed toward the hall, was in danger of being cleaved in two by that very door. With no way to fight the tide of sweaty flesh and get back to him, I was helpless. Finally, a security guard grabbed my friend by the shirt and yanked him free of the door's edge--saving if not his life, then at least his sternum and 'family jewels.'
"As if the experience of getting into the arena wasn't bad enough, during the show, some fans in the sections nearest the top of the dome began tossing M-80s into the crowd on the floor. The house lights went on and a warning was issued--to no avail. 'The Nuge,' in typical Nuge fashion, refused to stop playing, even for a moment. Years later, Ted would tell me in an interview that pushing a crowd to the very edge of disaster was 'the ultimate' for a rock performer. Even then, only in my early 20s, I thought, 'I'm getting too old for this.'"
_______________________________________________________________________________
Posted 5/7/23....VIDEO THRILLED THE RADIO STAR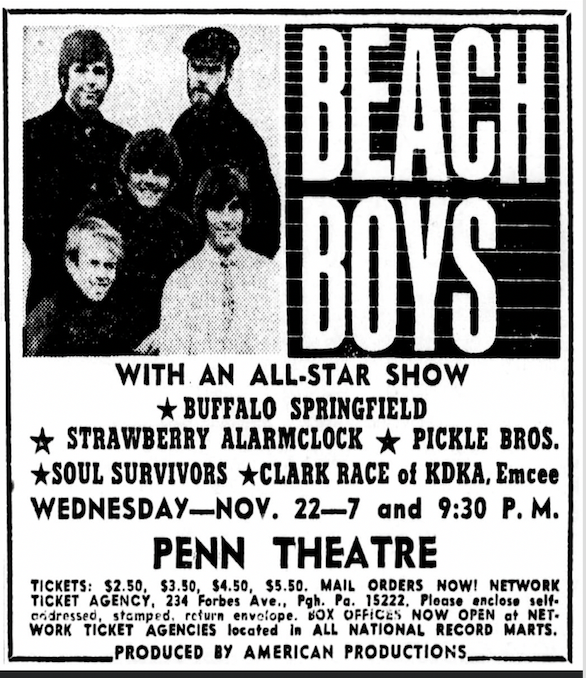 Back on December 4, 2022 I posted a story of my very first concert experience in 1967. I had traveled from my hometown of Butler, PA to The Big City--yes, Pittsburgh--on the evening of November 22nd to see a packaged show headed up by The Beach Boys. The multi-artist concert had been booked into the Penn Theatre and a bunch of us Butler fourteen-year-olds, members of our local YMCA's Gray-Y club, were provided access to tickets and group transportation by our cool, twenty-something club leader. He had sold his bosses (and our respective parents) on the idea, and then benevolently took the reins and made it happen.
The show was advertised as featuring local KDKA-AM radio personality Clark Race as emcee, national comedy trio the Pickle Brothers, the Soul Survivors, Strawberry Alarm Clock, Buffalo Springfield and headliner the Beach Boys. The Soul Survivors actually ended up a no-show, but from the cheesy high jinx of opening act the Pickle Brothers all the way through the ebb and flow of the Beach Boys' songs about sun, surf and sand, we were absolutely enthralled. No longer concert virgins, we became sated with the sights and sounds of the musical performances and the audience's roaring reception...
As I researched that long-ago show for my December 2022 post, I came across something surprising. When digging into Buffalo Springfield's past, I encountered one site that had a curious reference in it. There was a simple one-line listing of the date and place of Springfield's Pittsburgh November 22, 1967 appearance at Penn Theatre, but below it there was an additional line that had a different venue listed--same date--which said "KDKA-TV studios." Wha-a-a-a? I tried Googling down different avenues hoping to come up with information on this, and finally found an answer when combing through old print publications of the Pittsburgh Post-Gazette and the Pittsburgh Press via newspapers.com.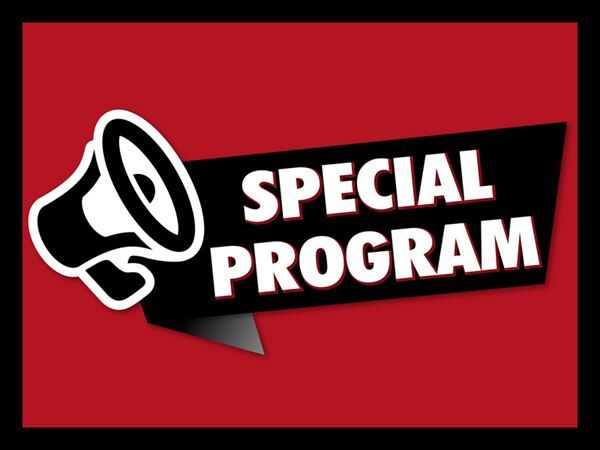 I found only one article that fully explained how Buffalo Springfield could seemingly be in two places at once on November 22, 1967. Post-Gazette columnist Win Fanning had, later in November, written a preview article about a recently completed KDKA-TV music special that was soon to air. The television show was entitled "Clark Race...With It" and it was designed to feature nationally-known, up-and-coming musical acts--and the first artist performing on the program was Buffalo Springfield. I gleaned from all of this that the group had been booked not only at the Penn Theatre for their evening set but had also been corralled by KDKA to perform in a taping earlier that afternoon in the station's Gateway Center studios. And as it turned out, both the Buffalo Springfield and Strawberry Alarm Clock performed that afternoon as part of the making of KDKA's "Clark Race...With It" television special.
Here is Win Fanning's opening paragraph in his preview piece about this November 1967 telecast, and it emphatically set the stage for an exciting viewing experience: "As a guide for an exploration of the 'new sounds of youth' in the field of popular music, it would be difficult indeed to come up with a more logical choice than Clark Race. The KDKA-Radio, and sometime KDKA-TV, Pied Piper backs up this observation in spades as the host of a half hour color special to be telecast on Channel 2 this Friday starting at 8:30 pm. The show, 'Clark Race...With It,' was produced in the station's Gateway Center studios with guest stars Bobby Vinton, the Strawberry Alarm Clock, Aretha Franklin and the Buffalo Springfield. The pace is fast, the photography simply superb and the narration serves excellently to introduce the spirit and sound of today's music."
Fanning was right about the cachet of Clark Race. He was a powerhouse media personality in Pittsburgh radio, as Post-Gazette writer Adrian McCoy noted in her July 28, 1999 obituary on Race. "Clark Race's radio career dovetailed perfectly with the golden era of pop music in the late '50s and throughout the '60s," McCoy said. "He became one of the most influential and popular local disc jockeys, with a keen ear for what makes a hit record."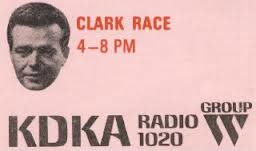 He had started out his radio career in Albany, New York and then in 1959 was wooed by Westinghouse Broadcasting to come to Pittsburgh--at age 26--to join the on-air staff of KDKA-AM. It wasn't long before Race, in terms of radio ratings, had conquered Everest. McCoy drove this point home in her obit, saying "At its peak, Mr. Race's show captured more than 50 percent of the audience--a rating that is unheard of today. There was no formula, no Top 40: he simply played what he thought listeners would like."
Throughout the 1960s, Race was a whirligig of media moves and exploits. As noted in a February 6, 2011 post by Ron Ieraci on the website Old Mon Music (oldmonmusic.blogspot.com), "Race brought the music of black artists to his mainstream audience. His playlist mixed pop, rock, soul, country and standard hits, and featured local artists like Lou Christie, the Vogues, the Electrons, the Racket Squad and Bobby Vinton." He also mightily contributed to the breaking (on a national level) of songs like "Lightning Strikes" by Lou Christie, "Roses Are Red" by Bobby Vinton, and the Royal Guardsmen's "Snoopy vs. the Red Baron." He was even invited at one point by Fab Four manager Brian Epstein to go to London to meet The Beatles along with a fellow deejay from New York, Murray the K.
Beyond the world of local radio, Race mined opportunities on a national level as well. He auditioned for parts in major network television programs and at the end of 1966 came close to snagging a host's role of a new-to-1967 ABC game show called "Everybody's Talking." He lost out eventually to another media maven--Lloyd Thaxton, who got the slot--and the program ended up lasting less than a year. Race was more successful, though, in pursuit of roles on established series. He earned small speaking roles at various points during the 1960s, among them appearances on the NBC drama "Run For Your Life" starring Ben Gazzara, ABC's western "Iron Horse" starring Dale Robertson, and CBS' "The Wild, Wild West." He also once guested on the Merv Griffin Show and the David Susskind Show.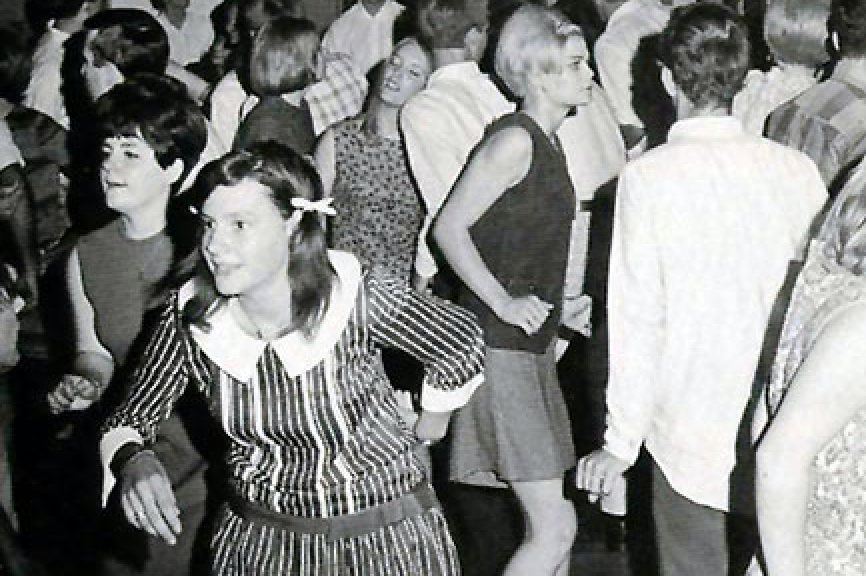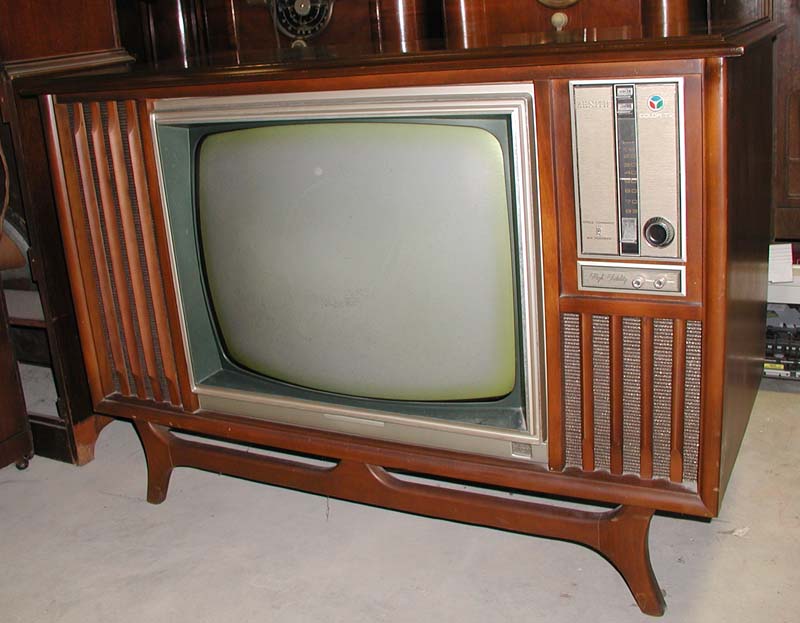 Back in Pittsburgh, Race's popularity on KDKA-AM coupled with his inner drive and love of music led him to extend his reach over to the TV side. In 1963 he became the host of KDKA-TV's Saturday afternoon "Dance Party"--fashioned after Dick Clark's "American Bandstand"--and he presided over everchanging groups of local teens gyrating on a studio dancefloor. Popular musical acts of the day like the Supremes, Buddy Holly and Chubby Checker also appeared on the program, performing on what later had become the television station's evening news set. According to McCoy in her Post-Gazette piece, the program was an immediate hit. "For area teenagers," she said, "it was considered a status symbol to be seen on 'Dance Party.'" However the show lasted only three years, ending in 1966--perhaps a victim, noted McCoy, of a rising trend in local TV: a shift away from locally produced TV programming.
Though "Dance Party" was only briefly a success, Race later on continued on the TV side to create and produce pilot programs in the hope that one would catch fire and be greenlighted. The Post-Gazette's Win Fanning in his August 22, 1967 TV column offered up this telling blurb: "Clark Race, the KDKA deejay, has made a variety show pilot tape now being appraised by the Group W brass. The half-hour in color features Clark as emcee, with guests Bobbie Gentry, The Fifth Dimension (a group) and the Baja Marimba Band. No air date has been set." Three months later on Saturday, November 11 the program did air, however for some reason--according to an updated Win Fanning blurb on October 21--The Fifth Dimension were out and The Letterman were in.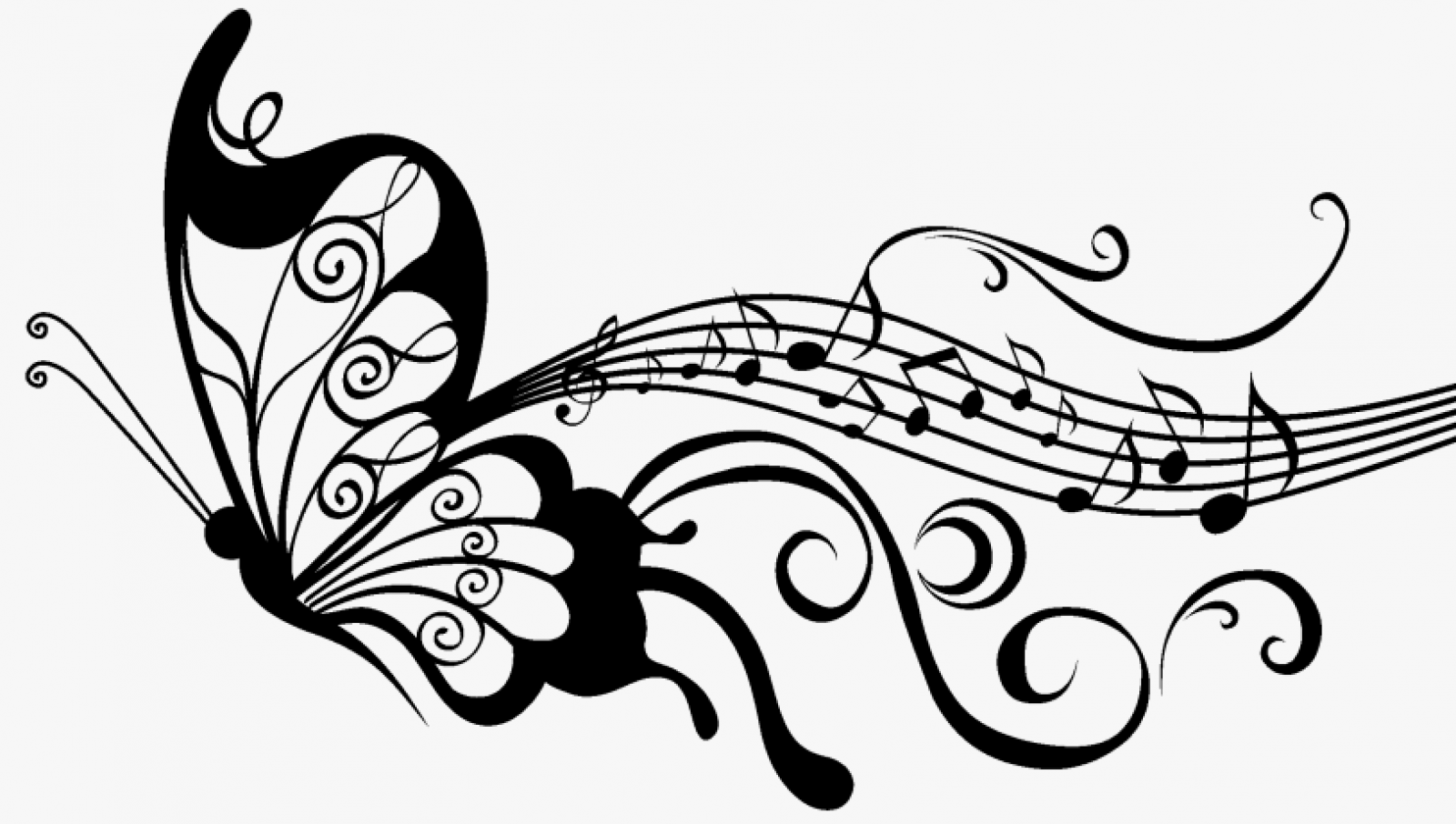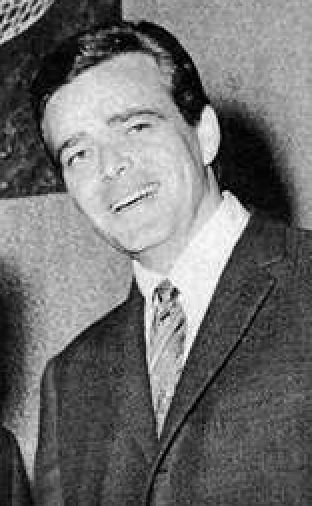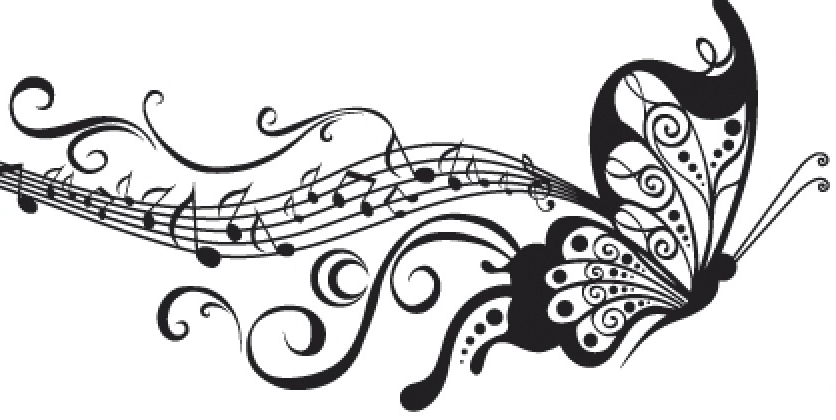 Which brings us back to "Clark Race...With It," the TV special taped on the afternoon of November 22, 1967 featuring two of the acts--Springfield and Alarm Clock--that I saw later that same evening at my first-ever concert. The afternoon taping was yet another valiant effort by Race to establish a vehicle for the station to consistently entertain and enlighten its viewership about new artists on the horizon and evolving trends in music. In closing the loop on this look back at Clark Race and his significant impact and contributions to Pittsburgh media, I am 100% now giving the floor to Mr. Fanning.
The Post-Gazette columnist's article about this half-hour KDKA-TV music special, after all, says it best: Race's strong advocacy for respecting the new sounds of youth was laudable, and clearly his efforts helped shine a light on music's incoming wave in this pivotal year of 1967. Remember as you now read Fanning's review that Sgt. Pepper's was released this same year...the Summer of Love had taken root in San Francisco...and the first issue of Rolling Stone magazine had debuted, in fact, in the same month that this KDKA-TV special aired. In 1967 there were ruptures in the seams of tradition; a youthquake of social, political and cultural awareness, and action. Some newspaper columnists like Fanning, though, were doing their best to help demystify it and maybe also help usher it in--even if their articles and columns now seem a bit dated in terms of how they grappled with articulating what was happening and what was to come.
"'New Sound' Topic of Ch. 2 Special" by Win Fanning / November 1967 /Pittsburgh Post-Gazette:
"The show is introduced, musically, with a low-keyed rendition of the hauntingly tuneful 'For What It's Worth,' by the Springfield. The latter, for those who are over the hill--say in their middle 20s--this is a singing-instrumental group of long-haired young men as clean in appearance as their music is attractive to the ear.
"During this opening number, Art Fischer, a New York freelance producer-director, with a major assist by KDKA-TV art director Don Spagnolia, introduces the avant garde psychedelic backgrounds and almost subliminal titles which continue so effectively throughout the program.
"Race points out the new emphasis on lyrics which has been increasingly noticeable, and nicely underscores this by introducing Pittsburgh's own Bobby Vinton singing 'I'll Love You Forever' and later, 'Just as Much as Ever.'
"Miss Franklin, a minister's daughter who received her vocal training in a church choir and still retains much of the spiritual feeling in her interpretations of secular music, offers 'That's Life' as her opener. Later in the show she presents 'Respect,' in the arrangement which has contributed the phrase 'sock it to me' to the current show biz theme, i.e. on the Rowan and Martin outings.
"Last to come on the swinging scene are the Alarm Clock ('is' the Alarm Clock?) who have obviously undergone a flavor change to come up with 'Incense and Peppermints,' a catchy number in a subdued rock 'n' roll tempo. An English aggregation, this group is not quite so esthetically satisfying--to adults, at least--as the Springfields, but they do have an engaging way with a song.
"At the end Piper Race sums up with the explanation that 'we have showcased an idea...explored the paths of the sight and sound of a young, spirited generation...' and expresses the hope that the audience has enjoyed the trip.
"I, for one, after yesterday's preview, have to admit to Jack Reilly, the executive producer, and all others concerned, that I did.
"This is a pilot production for what, hopefully, may become a syndicated Group W show."
[p.s. This 1967 pilot program, "Clark Race...With It," unfortunately did not lead to a syndicated music show mounted by Group W (Westinghouse Broadcasting Company), the parent company of KDKA-AM and KDKA-TV.]
[p.p.s. The website oldmonmusic.blogspot.com details Clark Race's years post-Pittsburgh. Race left the Steel City after eleven years (1959-1970) and moved to Los Angeles, taking a job in 1971 at KMPC, a radio station owned by Gene Autry. He also moonlighted the following year by hosting ABC-TV's game show "The Parent Game," then left KMPC's employ for other radio stations including ones in San Francisco and San Diego. Race then contemplated returning to Pittsburgh. "Like many radio jocks from the early years," the Old Mon Music website post points out, "he left the business because the power had switched from the DJs to the programming directors."
Back in the 'burgh in 1986, Race opened a bed and breakfast in nearby Sewickley, PA with his wife Diane. "It was actually a dream vocation for the pair, who could often be seen tooling around the area," Old Mon Music noted, "running errands and giving local tours to their guests." And, to be expected, Race then had some offers to return to the airwaves but only from oldies stations. He eschewed those entreaties, however; true to his nature, he was always a champion of new music. "Race turned them down, not wanting to be caught in that niche," Old Mon Music said. "He was listening to Natalie Merchant, Enya and Kenny Rogers, not Bobby Vinton and Lou Christie, in the eighties and nineties."
The multi-talented, trailblazing Clark Race passed away in 1999 at the age of 66 from a heart attack, and a prolonged battle with throat cancer.]
_______________________________________________________________________________
Posted 4/23/23....WHAT'S YOUR NAME (part two; the second half)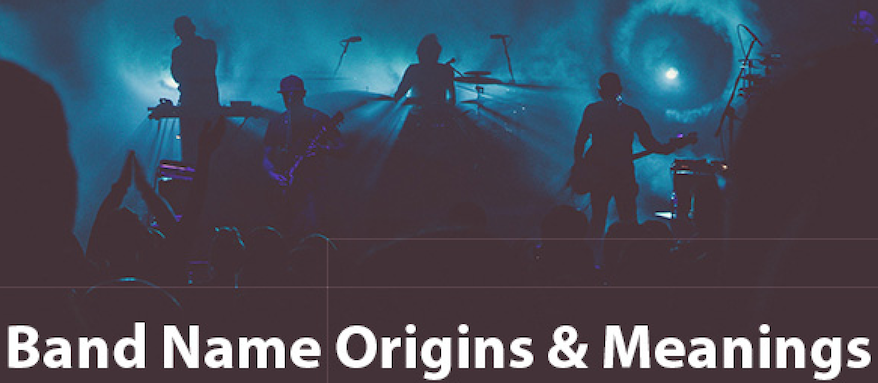 A post back on 3/26/23 dove into the origin of band names, covering the first half of the alphabet, "A" through "M." This is the latter half, "N" through "Z." Enjoy diving in...and at the end, you'll be able to catch some Z's (well, one, of course).
N

ew York Dolls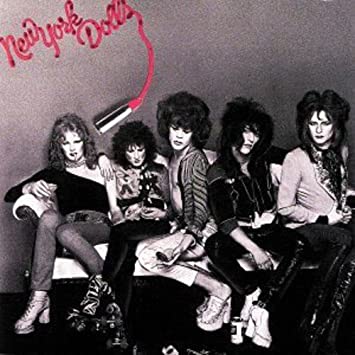 Free weekly publication Creative Loafing Tampa Bay (cltampa.com) in a June 3, 2009 story on the resurrection of the New York Dolls provided some insight into the band's formative years in the 1970s. "They are revered as proto-punks," CLTB writer Eric Snider explained, "early players on the lower Manhattan scene that produced The Ramones, Television, Talking Heads et al. Their look fell somewhere between androgynous and full-out drag, and for that they are credited as a major influence on glam-metal. The Dolls released only two albums during their initial run: 1973's self-titled LP and the following year's Too Much Too Soon. Both were critical darlings and commercial stiffs. The band broke up in '75."
Tina Benitez-Eves on americansongwriter.com dove into the origin of the band's name in her April 2023 piece, stating that "A repair shop for toy dolls inspired the name...By the late 1960s, guitarist Sylvain Sylvain (born Sylvain Mizrahi and no relation to designer Isaac) and schoolmate and drummer Billy Murcia were testing out their band The Pox. After their singer quit, the two transitioned into fashion and launched the clothing line Truth and Soul—even selling pieces to famed fashion designer Betsey Johnson. At the time, Sylvain also worked at a men's boutique called A Different Drummer, which was adjacent to the New York Doll Hospital, the toy doll repair shop at 787 Lexington Ave in Manhattan. Founded by the late Irving D. Chais, the doll hospital remained in operation from 1964 through Chais' death in 2009. The doll shop would also inspire the name of Sylvain's future band: the New York Dolls."
O
ingo Boingo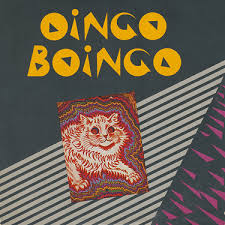 Surfing the web for the story behind the unusual band name Oingo Boingo turned up a couple of theories--1) the name comes from fictional characters Oingo and Boingo who were in the Japanese manga series JoJo's Bizarre Adventure...or 2) the name springs from a Swahili phrase which means "thinking while dancing." According to allmusic.com, what we do know for sure is that this American new wave rock band "started not as a traditional group per se, as they were originally put together in the '70s by movie director Richard Elfman, who needed music for a whacked-out, John Waters-esque flick he was working on called Forbidden Zone. Enlisting his younger brother Danny Elfman (vocals, guitar), Steve Bartek (guitar), and Johnny 'Vatos" Hernandez (drums), the group originally went by the name Mystic Knights of the Oingo Boingo before shortening it to Oingo Boingo in 1979."
Danny Elfman stayed with Oingo Boingo all the way through the band's dissolution in 1995, but on the side beginning in the 1980s he dove into composing scores for film and TV as well. Starting in 1985 with the Tim Burton film Pee-wee's Big Adventure and continuing to present day with Netflix's Wednesday, Elfman has racked up numerous awards and wide acclaim for his film and television program score achievements: Burton's Batman, Edward Scissorshands and Beetlejuice;The Nightmare Before Christmas, Good Will Hunting, Milk, the Men in Black series of movies, Sam Raimi's Spider-Man and Spider-Man 2, A Civil Action, A Simple Plan, Silver Linings Playbook, the TV theme's for Desperate Housewives and The Simpsons, and dozens more.
P
rocol Harum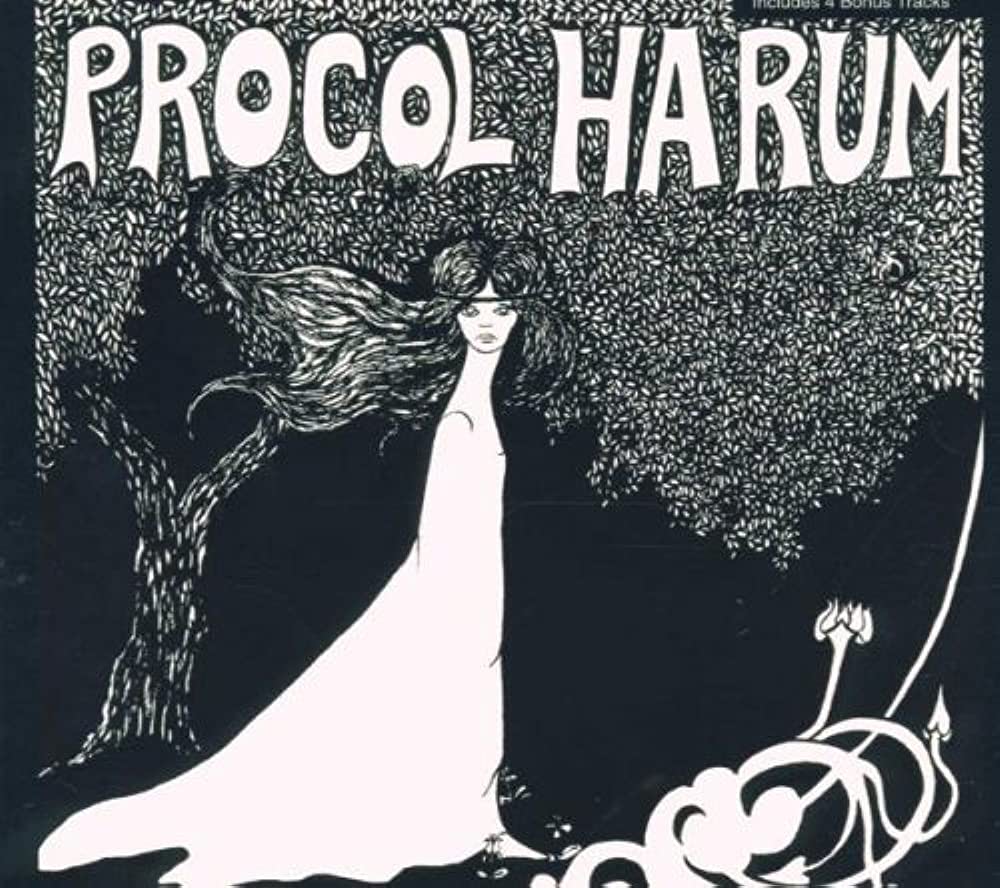 Procol Harum was one of the first rock groups in the 1960s to thread classical music into its overall sound, which overall has been described as a blend of art-rock, psychedelia, a bit of prog, etcetera. Their best material had, for lack of a better word, majesty (cue up "A Whiter Shade of Pale" or "Conquistador" or "A Salty Dog").
Fittingly, the band's name itself has a kind of grandeur. In an interview with founding band member/vocalist/keyboard player Gary Brooker--conducted on July 27, 2003 at the Scottsdale Center for the Arts by the Acoustic Storm website's Jeff Parets--the name of the band was the first order of business. Brooker told his interviewer, "We got named after a cat, a little Burmese Brown...that was its pedigree name: Procol Harum. It didn't sound like anything, we didn't really know what our music was, what box that fit in either. It didn't fit anywhere, sort of an ambiguous name like that; it did have sort of a Latin sound to it. We found out a couple months later that if we had spelled it right, it would've meant 'beyond these things,' which is just sort of a happy coincidence. But we've always been happy with our name; I suppose every band is. I'm just glad we weren't called Strawberry Alarm Clock or something. It would've been a bit embarrassing 35 years later."
Q
uicksilver Messenger Service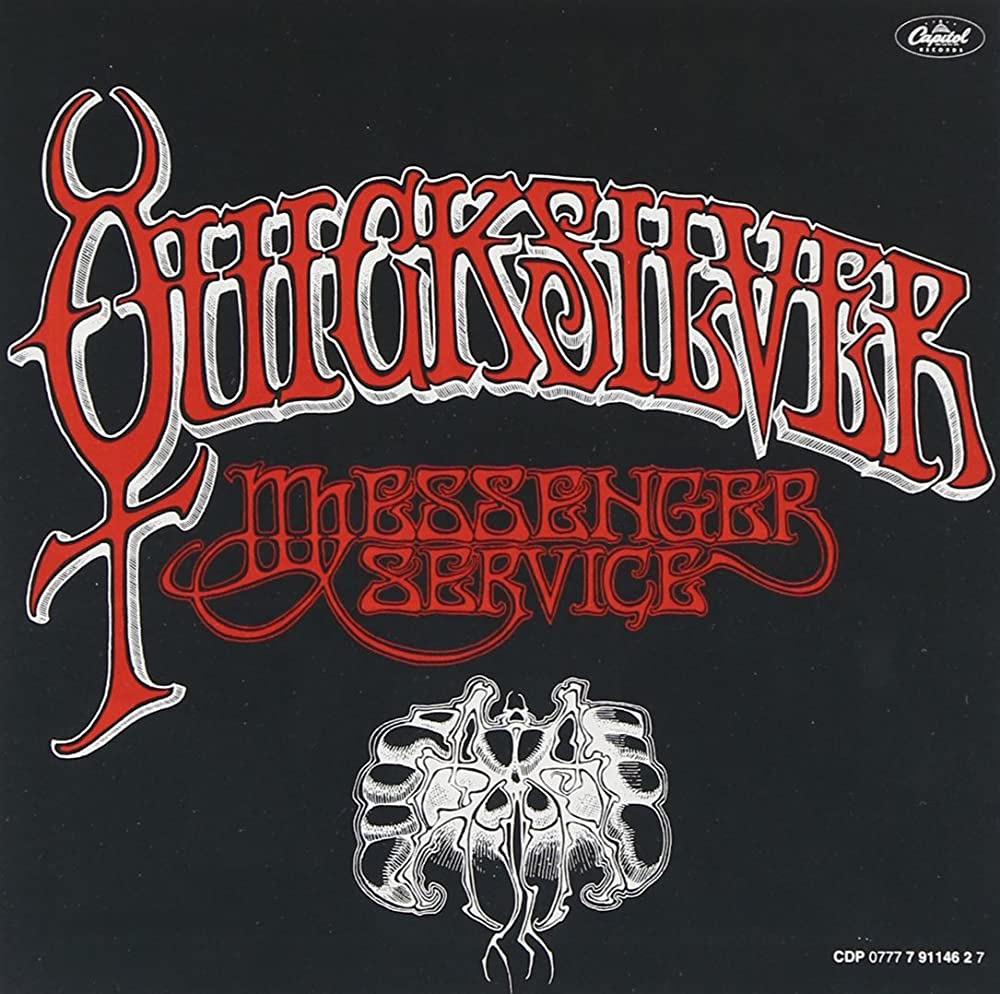 This group was part of the mid-to-late 1960s San Fran stew, a melting pot of musicians and groups that put this City by the Bay on the map with the younger generation that was then flowering into power. There was the Jefferson Airplane, Grateful Dead, Moby Grape, Big Brother & The Holding Company, Cold Blood, It's A Beautiful Day, Santana--and the Bay Area's kings of psychedelic rock, Quicksilver Messenger Service. This particular band fronted by two innovative, interweaving lead guitarists was at its best when performing live, and the group's most coveted release is the 1969 Happy Trails album which captured all the extended riffing, noodling, accenting and soloing in all its ragged glory.
The name Quicksilver Messenger Service was astrologically inspired, according to guitarist Gary Duncan. In an undated classicbands.com post of a Gary James interview with Duncan, the guitarist was quoted as saying "Everybody tried to come up with some sort of strange name for some reason. We had a bunch of different names and finally settled on Quicksilver Messenger Service because we're all the same birth sign. We're all Virgo, which is ruled by Mercury. Me and the drummer had the same birth date. David Freiberg and John Cipollina had the same birth date. So, between the four of us, there were only two birthdays. Virgo is ruled by Mercury, which is Quicksilver. Quicksilver is the winged messenger and Virgo is the sign of the selfless servant. So, that's where the name Quicksilver Messenger Service name came from."
R
adiohead
Talking Heads' David Byrne was the one chosen to induct Radiohead at the 2019 Rock & Roll Hall of Fame Induction Ceremony, and there could not have been a more appropriate choice. UK-based Far Out Magazine, an international publication within the culture sector, posted an online article on October 17, 2021 that described Radiohead's reverence for The Heads, and how the former's final choice of a name came about. "From their incarnation," said the article's author Arun Starkey, "Radiohead were initially working under the name 'On a Friday'...The group chose their first moniker after the day of the week on which they rehearsed. However, when it came to signing a major record deal, Thom Yorke and the rest realized that the name, in fact, sucked. In the end, they were told by label reps that they had to ditch the moniker or not get signed."
The band, on the cusp of their label signing with EMI in late 1991, looked backwards for inspiration. They picked as their new name a song entitled "Radio Head"--a rather obscure one--from Talking Heads seventh album True Stories (1986). "Talking Heads were one of the most experimental and pioneering groups of the 1970s and '80s," Starkey said at the conclusion of his article, "and they had a major impact on forging the creative vision of Radiohead, among countless others...When forced to find a new name or lose everything, Radiohead turned to their trusty heroes. Given Radiohead's penchant for the off-kilter and David Byrne's wacky lyricism, for anyone looking for a band name, Talking Heads lyrics seem like a good place to start. A brilliant portmanteau, what a critical decision this was."
S
pandau Ballet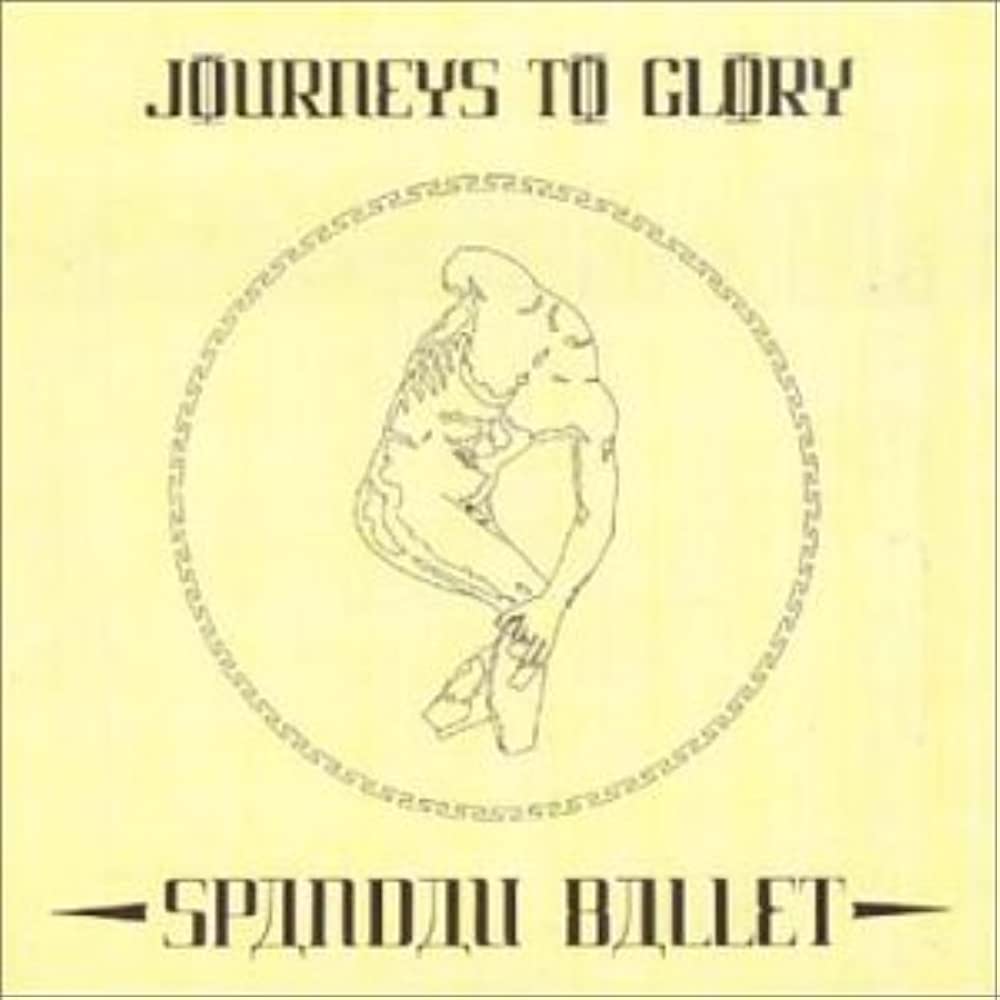 "In the future, everyone will be world-famous for 15 minutes." Maybe that's a credo of all of the Warhol acolytes who, through the years since 1969, assumed the publisher's mantle of Andy's magazine Interview. It certainly seems so, judging by the magazine's April 29, 2015 interview highlighting an upcoming film project by Spandau Ballet. This musical heartthrob once ruled the airwaves some four decades ago but faded from the limelight, and so the band was quite fortunate in 2015 to be accorded another quarter-hour of fame--as they announced their new tell-all documentary.
Interview's Gerry Visco started off his conversation with the band members with an introductory encapsulation of Soul Boys of the Western World, and fortunately for our purposes here he also nails the name origin. "The film documents the British band's mercurial career through its formation in 1976 to its breakup in 1990 and subsequent reunion in 2009," Visco said. "It is no mere biopic; rather, the focus is on the legacy left by Spandau Ballet's unique blend of glam-rock and punk fashion as 'New Romantics.' Over the course of their career, members Tony Hadley, Steven Norman, John Keeble, and Gary and Martin Kemp have sold more than 25 million albums. The band's name comes from graffiti written on the wall of a nightclub bathroom in Berlin. It refers to Spandau Prison, a former Nazi prison in which war criminals were held after the end of World War II." There you have it. But another source apart from Interview added this twist to the name origin: "Spandau" was the prison, indeed, but the "ballet" portion of the band's name refers to the spasmodic movements of the prisoners who were hanged there. [Editor's aside: Ugh. Nice name for a band whose biggest '80s hit--the blah, bland ballad "True"--was so oversaturated on MTV and Radio that some viewers and listeners I'm sure pined for a noose.]
T
oad the Wet Sprocket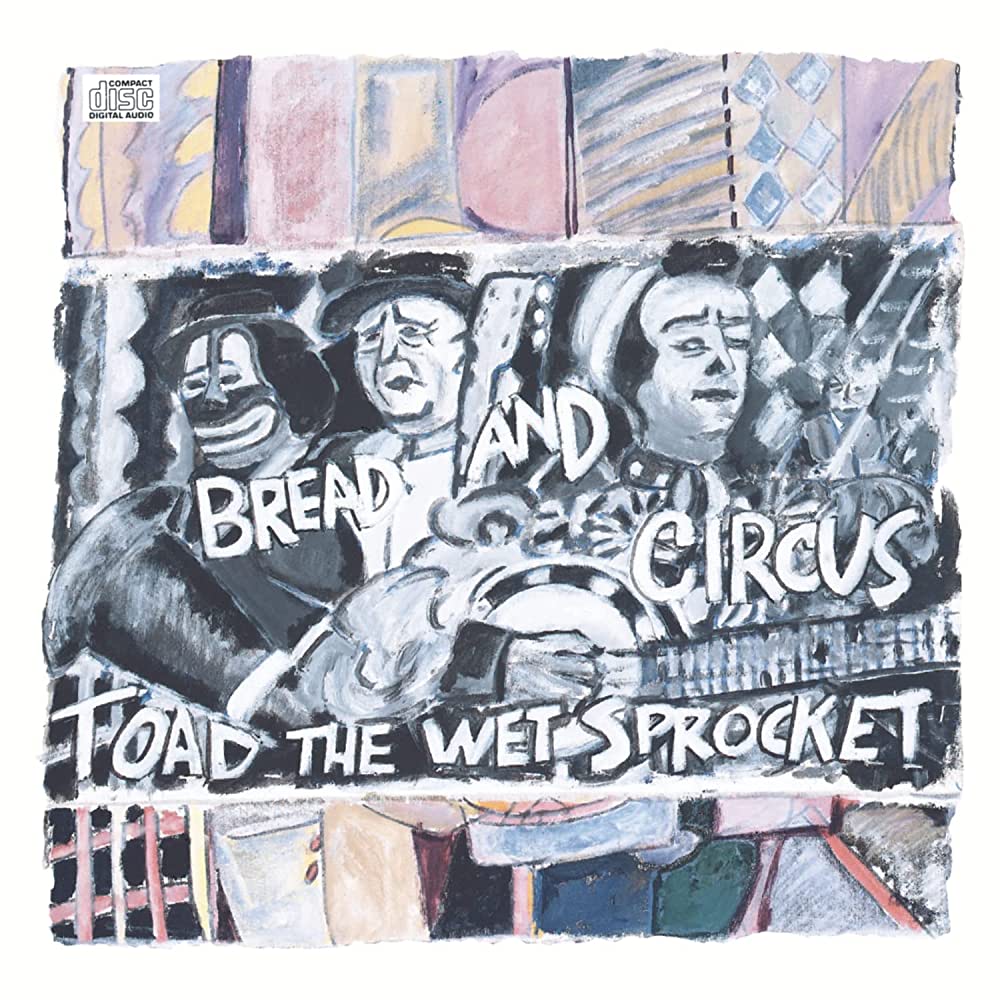 Toad the Wet Sprocket is a cult-revered, Santa Barbara-based rock group who came together in 1986, dishing out some smart, crisp and catchy pop music while still staying within the boundaries of some wider definitions of alternative music. When their third album Fear came out in 1991, Seattle grunge was beginning to brim over because of bands like Nirvana, Pearl Jam and Soundgarden who were coming on the scene, but Toad managed to garner some strong radio and MTV play anyway, with songs like "All I Want" and "Walk on the Ocean." But geez, that band name...In an August 7, 2018 post on the website stereogum.com, interviewer Michael Tedder asked this question of Glen Phillips, the lead singer of this '90s indie-alt-pop band: "There's a lot of interviews where you guys talk about how much you hate your band name. Is that still the case?" And Phillips answered: "Ahh, I mean I don't love it. It's what we are at this point. It was a joke and it's a good lesson in how you know if you make a joke it might just stay with you, which is fine."
Toad cultists are certainly in on the joke but for those not in the know, a blogger named Jack Calhoun fills in the details via his June 10, 2021 post on medium.com: "In a 1975 skit on Monty Python's BBC comedy show, performer Eric Idle did a bit about a fictitious band named Toad the Wet Sprocket that had just finished a successful European tour despite the loss of their 'lead electric triangle player, Rex Stardust.' Idle came up with the band name as a throwaway, never thinking twice about it...More than a decade later, a new rock band was making waves in the suburbs of Southern California. Preparing to head out on its first tour, the group lacked only one thing: a name. And so, being witty kids and fans of Monty Python, the band members landed on the one name Eric Idle had been certain no one would ever use: Toad the Wet Sprocket.
By the early '90s, Toad the Wet Sprocket had become a staple of rock radio. Eric Idle, now a resident of Los Angeles, was driving in his car one day when 'Walk on the Ocean' came over the airwaves. 'I was driving along the freeway in LA,' he said, 'and a song came on the radio, and the DJ said, "that was by Toad the Wet Sprocket," and I nearly drove off the freeway.'"
U
riah Heep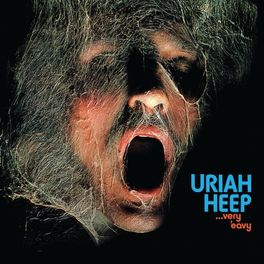 On the band's official website uriahheep.com, Martin Popoff provides a brief biography that puts a positive spin (but of course) on the group's place in the history of rock music: "Among venerable UK rock institutions, with Black Sabbath and Jethro Tull dispersing, we are, perhaps, really, down to just Deep Purple, Yes and Uriah Heep left to uphold the tradition of quality original progressive hard rock forged at the very beginning of a golden era for this music, late '60s into the nexus year that was 1970. At that crossroads, along with Led Zeppelin, Black Sabbath and Deep Purple, Uriah Heep helped invent a decorative and uniquely British form of heavy metal with their debut album, Very 'Eavy, Very 'Umble. The record was offered as self-titled on American shores, but whatever the titling, it was historically massive in the invention of a music format that would rule the '70s and only intensify in the '80s. It is from those roots...that Uriah Heep began their ascendance both at home and in the US, culminating in their most enduring works, Demons and Wizards, The Magician's Birthday and Sweet Freedom, all of which went gold in the States, entering the Billboard Top 40, ensuring years of concert dominance for the band throughout the '70s."
The band had first been operating under the moniker Spice but once they gathered together in late 1969 and started working on their debut album in London's Lansdowne Studios, a consensus arose about the need for a new name. Charles Dickens happened to be in the news and top of mind at that time, because of a milestone that was made much of: 1970 was the one hundredth anniversary of the famous English novelist's passing. So a noteworthy character, though not a man of great character, Uriah Heep, was plucked from Dicken's 1850 novel David Copperfield. The band even gave a further nod to Dicken's creation through the naming of their debut album, Very 'Eavy, Very 'Umble, which hit record stores in the summer of 1970. In the novel, the unctuous, conniving and calculating Heep once says to David Copperfield "I am well aware that I am the 'umblest person going."
V
ampire Weekend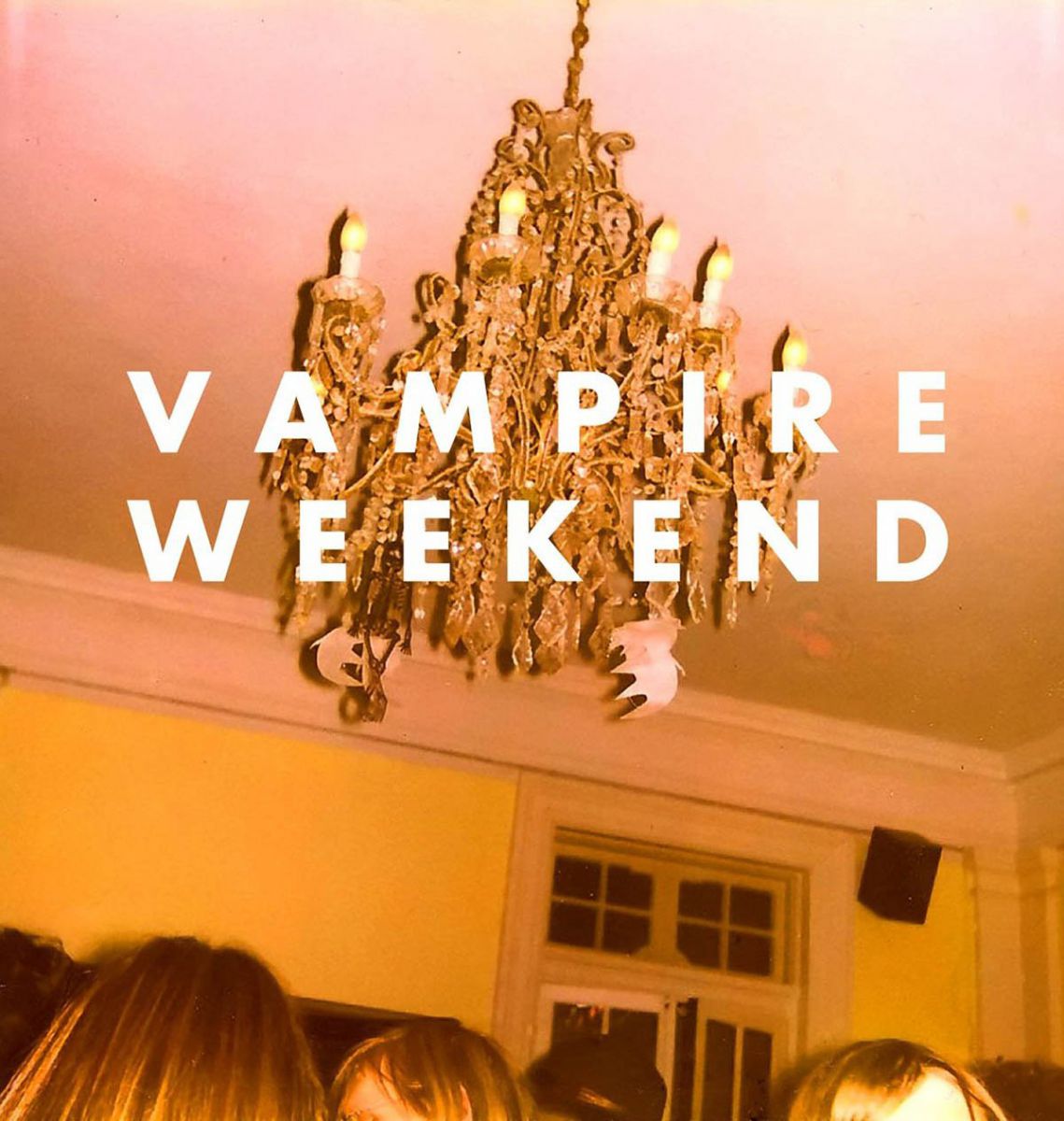 Indie music magazine Under the Radar was the first nationally distributed print magazine to interview Vampire Weekend and thus early on helped to break the band. The interview took place in 2007 when these four Columbia University upperclassmen were still just peddling CD-Rs of their band's earliest material. It would be almost a year until the group released their official debut album on XL Recordings, and this earlier interview helped nail the band's influences and engender audience appeal: "I think we are all drawn to the pop music of every era," keyboardist Rostam Batmanglij said. "We're into bringing together music that come from disparate origins: things that come from folk traditions—like African guitar turns and punk chord progressions—and things that are more vaulted, like Bach or Tchaikovsky." Band leader Ezra Koenig also weighed in. "Some people will say, 'You kind of remind me of Paul Simon,'" he said. "And some people will be like, 'Yo!' and then start talking about some super obscure genre of Kenyan pop that I've never heard. Either way, I think people can appreciate our music without knowing or caring about our influences."
Since you've read this far and obviously know and care about the band's name origins, here is the rather simple tale. Back in April 2013, in kind of a fun poke at bands they thought were named badly, the Denver Post came up with their top ten list on the subject and Vampire Weekend made the cut. Post contributor Dylan Owens said, "Unless you really got in on the ground level, odds are the buzz around Vampire Weekend hit you before you could give their name an honest appraisal. It never hit you that 'Vampire Weekend' sounds more a theater promo for the opening night of a Twilight movie than a buttoned-down indie rock band...The band name comes from the self-same title of frontman Ezra Koenig's college film project, wherein a man named Walcot has to warn the mayor of Cape Cod of a vampire invasion...Koenig abandoned the project soon after, but came back to the name when he and a few of his fellow Columbia U friends decided to form a band. Love it or loathe it, Koenig and co. have made their band-name bed, and are sleeping in it quite comfortably."
W
eather Report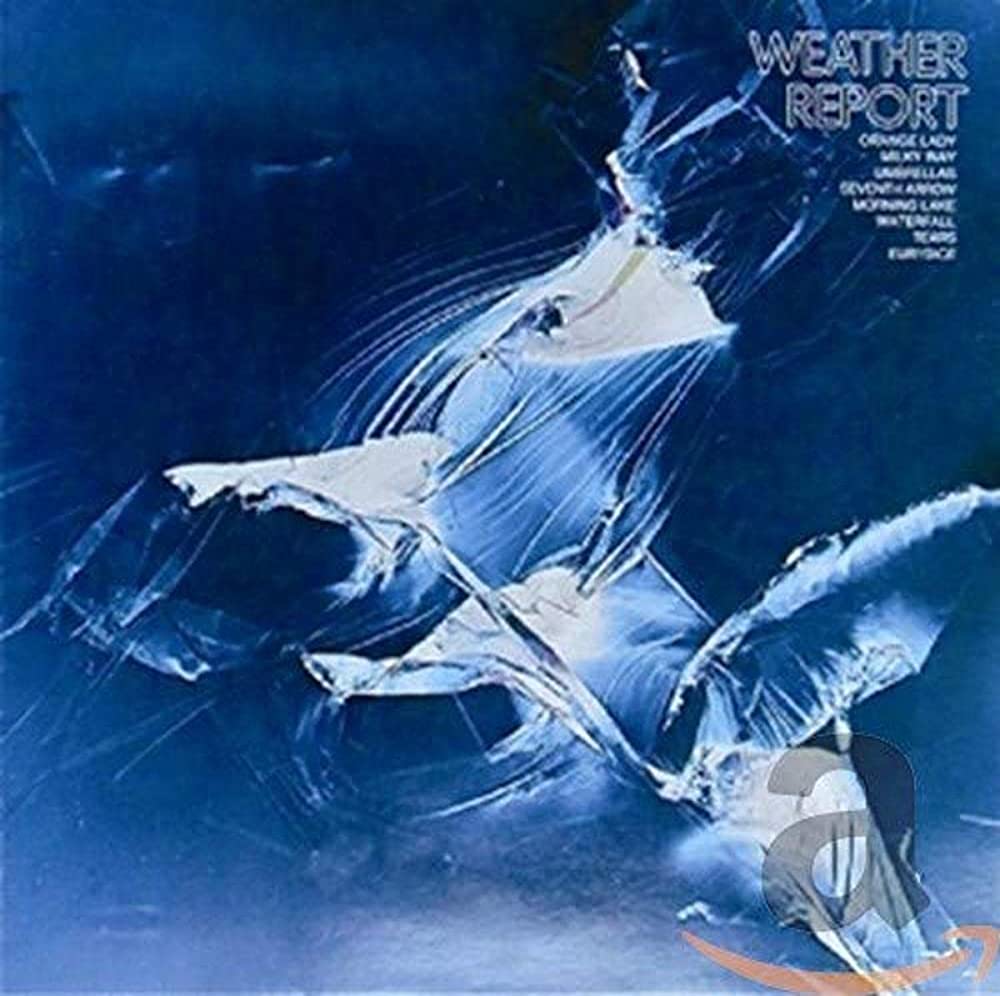 Even if you live under a rock, at some point you might have lifted it up, peeked out, and perked up your ears when you first heard Weather Report's signature tune "Birdland." Jazz rock, or jazz fusion, is not everyone's musical cup of tea, but this particular band was quite an innovative force in that realm--and a freakin' powerhouse in live performance. In a revealing 1997 interview with group co-founder Joe Zawinul conducted by music journalist Anil Prasad and posted on innerviews.org, Zawinul is asked for his assessment of the band's impact. "We started playing using electronic instruments in a way they had never been used," Zawinul said. "It's just fine music played with different instruments. Also, the compositional quality of Wayne Shorter and myself, frankly speaking, is unique. The way we put together quartets and quintets—there was nothing missing. Weather Report sounds as fresh today as it did then...Dizzy Gillespie once called me to say 'Man, I just heard one of your records. That's music, man.' That really made me feel good because we had some funny backlash from people who said we were selling out because we were using electronic instruments. It's such idiocy...An instrument is not important. It is the way one plays that is important."
On the incredibly comprehensive website weatherreportdiscography.org tucked into the review of the band's first album, Zawinul is quoted about how he and the other two founders of the group--saxophonist Wayne Shorter and bassist Miroslav Vitous--struggled to find just the right name for their new band. "We thought the Wayne Shorter-Joe Zawinul Quintet...sounded ridiculous," recalled Zawinul. "So we were in my apartment in New York–Miroslav, Wayne and I–trying to find a name which would say something, especially what people had in their minds all the time. So we were thinking about Daily News, but that didn't sound good. Thousands of names–Audience, Triumvirate, all kinds. Suddenly, Wayne popped out Weather Report, and we all said, 'That's it!'" Wayne Shorter, in this same section of the website, is also quoted about what unspooled from this brainstorming. "We were sitting together one evening, talking, and trying to figure out what we would call the band," said Shorter. "We didn't want just an ordinary name, but something that would hit everybody. So I said what does everybody do at 6 o'clock every evening? They watch the news. And what do they want to hear? The weather! So I said, 'How about Weather Report?' And that was how it got started."
X
TC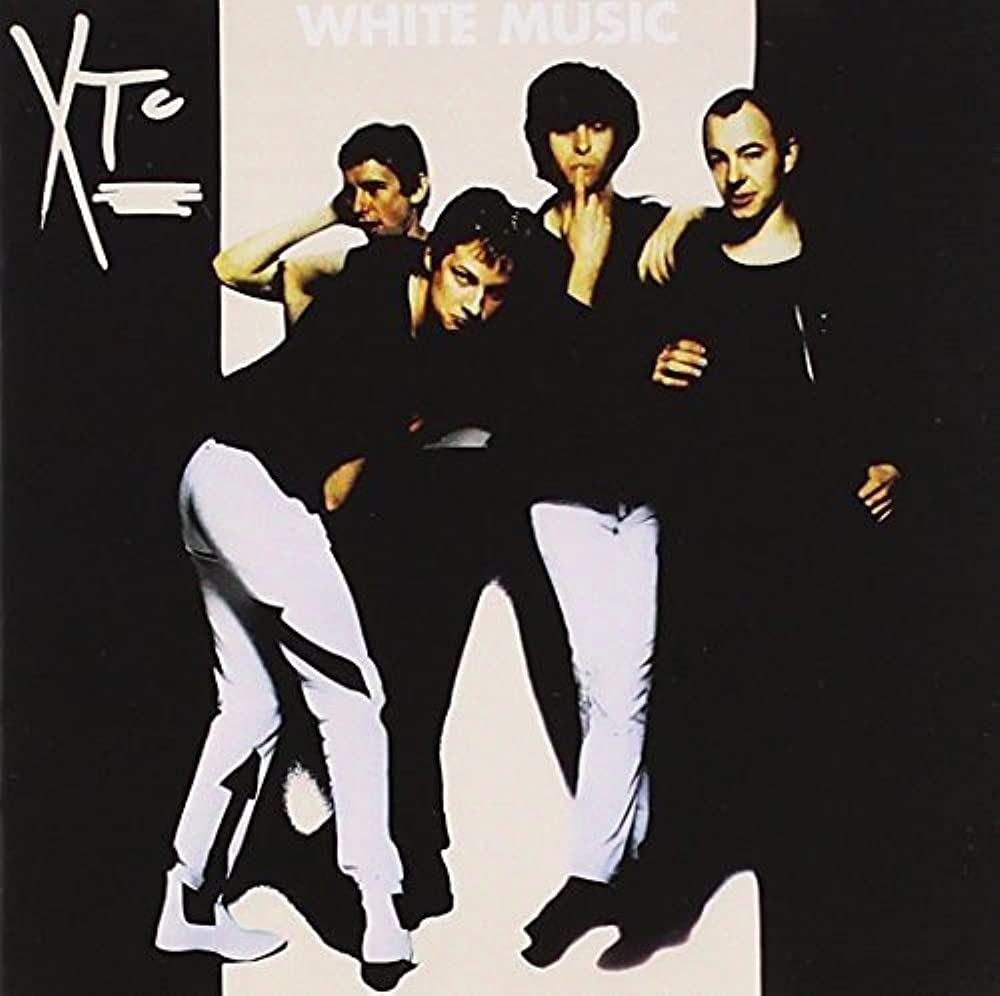 My first brush with the British band XTC occurred in 1979 when I was working for WEA (Warner-Elektra-Atlantic) Corporation as their Pittsburgh field merchandiser, responsible for in-store displays of the WEA group's new albums. One morning I unrolled a cylindrical cardboard tube that had been shipped to me by the company and discovered that the posters inside were reproductions of the band's freshly-released studio album Drums and Wires. It was a pleasure to plaster the record stores with these, as I flat-out loved this XTC album--not only the cover, but the captivating sounds tucked within. From Newcity magazine's website, specifically a March 11, 2022 post on music.newcity.com, I gleaned a bit of info on the start-up of the band: Three musicians--guitarist Andy Partridge, bassist Colin Moulding and drummer Terry Chambers--formed the band in 1972 "as sort of a glam-band outfit inspired by the New York Dolls." 1979's Drums and Wires, their third overall UK album but the first to be released in the U.S., contained their breakthrough single "Making Plans for Nigel," and the band then continued recording and releasing albums pretty regularly through the '80s with a couple more in the '90s and one in the year 2000.
XTC's music is described quite well in the aforementioned Newcity article. The piece's author Craig Bechtel expressed it this way: "XTC was never really a punk band, and never really post-punk, either. Given their origins, the group could more accurately be categorized as pre-punk, but the truth is, it was a pop band that harnessed frenetic punk energies and rode the punk wave into new wave and beyond." And the origin of their name? Whatsinabandname.com reports that the band in 1975 were casting about for a final, official moniker and certain suggestions were bounced including The Dukes of Stratosphere, Terry and the Lovemen and The Three Wise Men. They finally coalesced behind the name XTC, which lead singer Andy Partridge declared had once come to him while he was watching an old Jimmy Durante film called This Time For Keeps. In the film Durante apparently at one point says or sings--in his inimitable style of zealously overemphasizing his words and phrases--"Dats it. I'm in ECS-TA-SY!" Some on the internet, though, wonder aloud if the band's name really came from the drug ecstasy instead, but XTC had become the band's name before the drug MDMA was called ecstasy.
Y
ES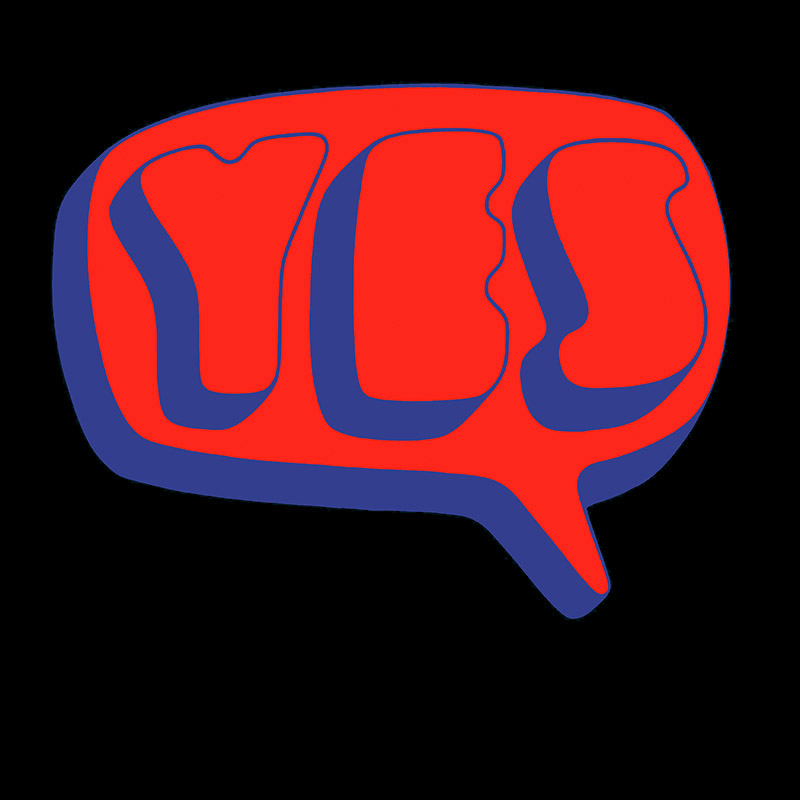 British band Yes formed in 1968 in London with vocalist Jon Anderson and bassist Chris Squire the driving forces behind pulling in the rest of their chosen talents, guitarist Peter Banks, keyboard player Tony Kaye and drummer Bill Bruford. They produced their self-titled debut in 1969 and then right on its heels Time and a Word in 1970, both of which bore a couple of cover songs in addition to group-member compositions; the band was still finding its way and shaping its sound. On the band's official website yesworld.com where the group's entire history is delineated, the arrival of the band's third album is hailed as a truly pivotal moment for the group. "It was with the release of The Yes Album in April of 1971 that the public began to glimpse the group's full potential," the bio reads. "That record, their first made up entirely of original compositions, was filled with complex, multi-part harmonies. Loud, heavily layered guitar and bass parts, beautiful and melodic drum parts and surging organ (with piano embellishments) passages bridging them all. Everybody was working on a far more expansive level than on any of their previous recordings."
This was the beginning of the prog rock band's string of successes in chart climbing and fan building--and personnel shifting. 1971's The Yes Album featured new guitarist Steve Howe who had stepped aboard to replace the exiting Peter Banks ...Fragile came later in 1971 with keyboard wizard Rick Wakeman entering beforehand to replace Tony Kaye...1972 brought the classic album Close to the Edge with drummer Alan White entering the band after the fact, replacing Bill Bruford...and then the group released their live triple-album set, 1973's Yessongs.
But back to the beginning before the Yes name, when the band was still a no-name. The band played their first public show as Yes in August 1968 (a year before their first album was released) and according to yesworld.com, Peter Banks had thrown out the idea for that name and the group thought that "like The Who, it was short enough to ensure top billing." The name stuck, of course, but for a bit of whimsy one might want to check out progarchives.com where there are fans of the band posting their own ideas of how the name came about (none of them on the mark). There was one post claiming it might have come from "the affirmations by Molly Bloom in James Joyce's Ulysses" because "the book contains probably the most famous yeses in all of English literature." Another fan proffered a theory linking the name to The Beatles' 1968 movie Yellow Submarine. He or she believed that the band members had all seen the film "probably tripping their brains out" and were bowled over as the word "yes" flashed multiple times onscreen "in big bold block letters, sometimes with exclamation points" during the tune 'It's Only a Northern Song.'" Well, are these obviously just theories and do they have any merit at all? Yes, and NO.
ZZ
TOP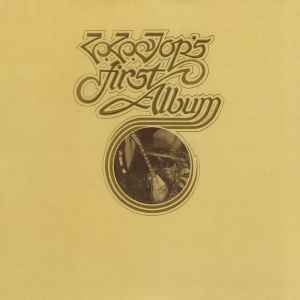 ZZ Top released their sixth studio album on Warner Brothers Records in 1979 and this was the first record of theirs that I had dug into deeply, principally because it was a work project. I was employed at that time by WEA (Warner-Elektra-Atlantic) Corporation as a Pittsburgh-market display person, and consequently many a record-store wall and window in November of that year was adorned by me with posters of the Texas trio's new album Degüello. Songs like "A Fool for Your Stockings" and "Manic Mechanic" were heavy on my home turntable at the time, and seven years later in 1986 I ended up having a chance to actually meet the band. As booking director of the Pittsburgh Civic Arena at that point in time, I had booked the band through out-of-town promoter Beaver Productions and we ended up achieving a "first"--THREE sold-out nights at the Civic Arena, April 9, 10 & 11, establishing ZZ Top as the first band in the arena's then 25-year history to sell out three consecutive evenings. Somewhere in dusty old copies of music trade publications like PollStar and Performance magazine there is undoubtedly a photo of the three band members holding a plaque commemorating the achievement, with Yours Truly and arena marketing maven Tom Rooney standing in as venue representatives.
On grunge.com, which is a website dedicated to in-depth articles about various niche interests including but not limited to cleaning up the murkiness of historical facts, Nicholas Vrchoticky wrote a piece on January 31, 2023 entitled "The Untold Truth About ZZ Top." Here Vrchoticky attempts to set the record straight on the origins of the band's name: "For a long time, nobody knew exactly how they got their name, so the rumors started to burn while legends grew from their ashes. In an interview Billy Gibbons did with [Austin Public Television station] KLRU, they talk about the myths flying around as of 2008. Gibbons' favorite is the rumor that says they're named after Zig Zag and Top cigarette rolling papers. [Houston TV station] KHOU 11 addresses a different rumor that says ZZ Top got their name from a pizza delivery business sign that had some of the letters missing, causing it to spell ZZ Top. Which is a great way to unveil an epiphany in a stoner film, but not a great way to name a band.
"Gibbons has set the record straight quite a few times now, beginning in a book he published. The actual story, as Ultimate Classic Rock describes, was actually quite simple. The band was sitting around their old apartment hang out, when Gibbons looked up at the posters. Z.Z. Hill and B.B. King stood out as some of his favorite bands, so he mixed the two together but realized how much Z.Z. King sounded like B.B. King. To switch things up and since B.B. King was at the top of the genre, "Top" became their stand in for B.B. King. The band then and forever had their name."
_______________________________________________________________________________
Posted 4/9/23....YOU LEARN

TWENTY YEARS AGO in the fall of 2003 I had my annual call with the Pittsburgh Post-Gazette's Scott Mervis about the just-concluded outdoor concert season at Post-Gazette Pavilion (formerly Star Lake Amphitheatre). I was the general manager of the facility beginning in 1995 and like many of my previous season-ending discussions, Scott (or another Post-Gazette writer) and I went over the shows and the highlights and lowlights--but this year's call wasn't quite as routine as its predecessors. The difference this time: our show count was way down.
Here is the way Mervis' October 10, 2003 article started out: "To use a term that's been tossed around in the baseball playoffs, the Post-Gazette Pavilion played 'small ball' with the occasional grand slam in the summer of 2003. The Burgettstown venue staged the smallest number of shows in its 14-year history with 29, compared to the high of 44 in 1995 and 1996, and drew the third lowest number of fans, with 431,325, compared to the peak of 655,210 in 1999." But Mervis then pointed out that this wasn't necessarily bad or portentous news. The Clear Channel owned and operated venue, he wrote, "booked its shows wisely. The average attendance per show, 14,873, was second only to the 1999 mark of 15,600."
Mervis wasn't just spinning positive here to achieve balanced reporting; he was right on the money. I had mentioned to him during our phone call that our Clear Channel Entertainment bookers were beginning to follow a new directive that had for a while been percolating at best in the hallowed halls of our decisionmakers. It had clearly been time for our company to start shifting our emphasis on booking quantity to one of booking quality.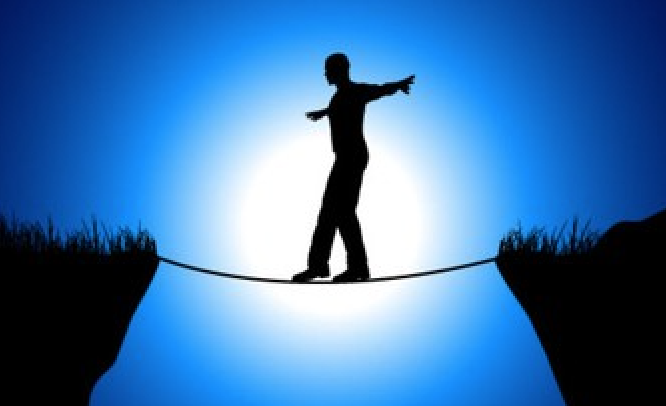 Prior to 2003 our venue's bookers had always been walking a bit of a high wire in the preseason. Their true mission was to nab the major attractions that touring agencies were offering to summer venues like ours, but in the spirit of trying to meet the venue's need for tonnage--i.e., having a large number of shows to satisfy sponsor and season ticket holders' expectations--the bookers were also on the lookout for midrange bands and even occasionally the packaged, multi-act shows featuring lower-rung artists. These latter bookings of long-in-the-tooth acts--ones where we essentially gulped, rolled the dice and prayed--ended up not even approaching a "must-see" level with our concert-going fans, and thus the end result for us was a marginal win or, more often than not, a bottom-line loss on the event's overall balance sheet.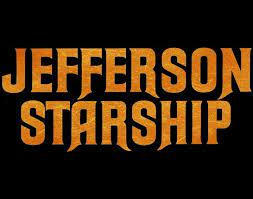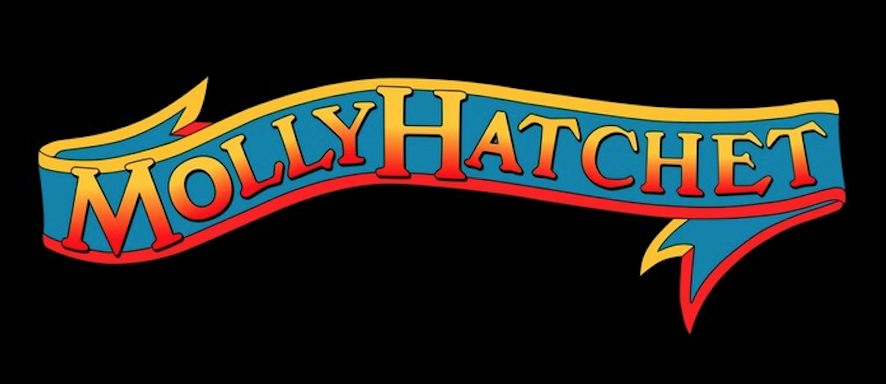 There had been a number of shows previous to 2003 that fell into that category of grasping at straws. On June 12, 1992 we offered up to our southwestern PA music fans a four-act package of bands whose careers by then were admittedly pretty much running on fumes: Blue Oyster Cult, Jefferson Starship, Molly Hatchet and Leslie West. We believed, though, that this lineup might rekindle a fired-up devotion to classic rock especially at a bargain basement ticket price but, well, no one seemed compelled to care.
The show turned out to be interminable, and it wasn't just the fact that we knew we were circling the drain. The show itself ran until 1:30 in the morning due to, among other things, prolonged arguments between the bands' grizzled tour managers as to who would play last, or next to last, or next-next to last. And so at 1:30am over the sparsely attended pavilion and lawn, and consequently then up and over the rolling hills of tiny Hanover Township, floated the lovely strains (and lyrics) of Blue Oyster Cult's "Don't Fear the Reaper." Indeed, looking at our financials the day after, we had reaped what we had sown.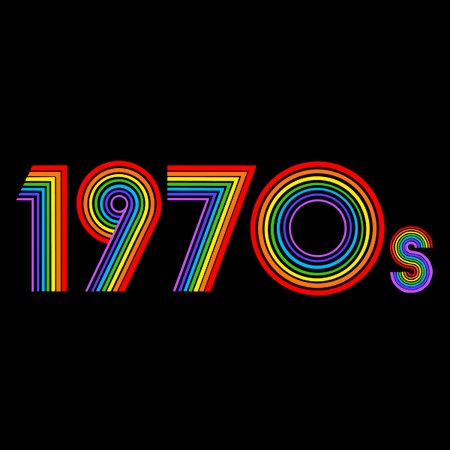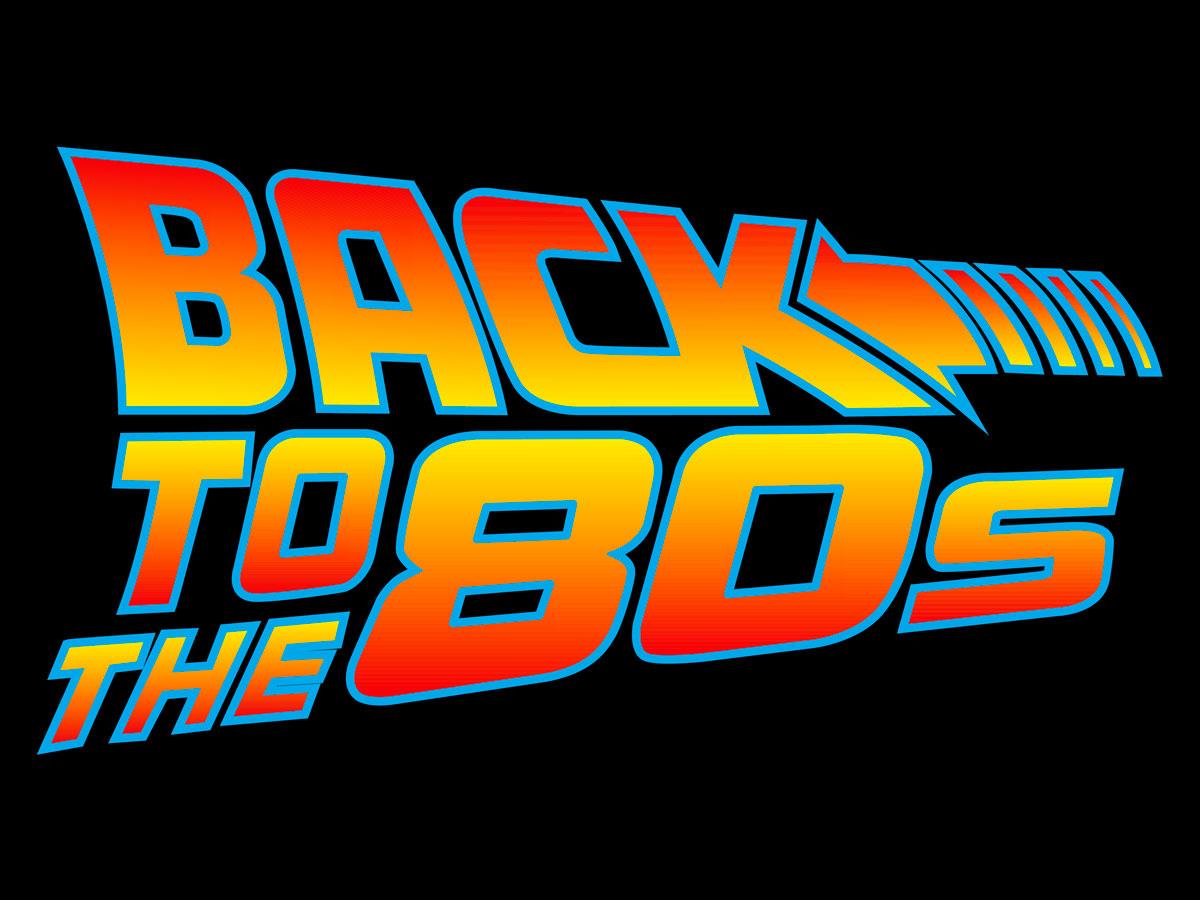 Yet we continued to pursue these kind of past-their-prime multi-artist shows over the years before our 2003 epiphany. We had a '70s Star Party on June 2, 1995 with Three Dog Night, Little River Band, Rare Earth, Edgar Winter and Guess Who, and that night with each artist's turn on stage we couldn't help but play "Guess who's still in the band." That, uh, might have had just a little something to do with the meager turnout. A few years later in August 1998 I remember that we piecemealed together an '80s package to fill in a Friday night, this one with a lineup that included Human League and Howard Jones as support acts. When this August 14 show with headliner Culture Club initially went on sale, it limped out of the gate and all I could do was wonder "Do you really want to hurt us?"

And on August 10, 2001 we presented a Summer Oldies concert trying to lure out to our venue the elderly-but-spry. The line-up consisted of 1960s hitmakers Tommy James, The Turtles, Gary Puckett, Grass Roots and The Buckinghams, but I recall that we lacked strong radio support from the popular oldies station 3WS, and also that as a rule the older generation didn't particularly like to leave their comfort zones--whether they be living room couches or familiar haunts closer to home--in order to trek all the way out to the wild and woolly Post-Gazette Pavilion.

Other misfires for us through the years were of a different stripe. One event that didn't involve any band beyond its shelf life was one that we imaginatively cobbled together for May 11, 2001. This was Fake Fest, a daylong affair with different tribute acts. It certainly looked good on paper: no less than eight tribute bands performing on the main stage one after the other, throughout the afternoon and evening, churning out Rock's greatest hits. With this time-honored music from The Beatles, Elvis Presley, Led Zeppelin, The Doors, Jimi Hendrix Experience, Grateful Dead, Kiss and Mötley Crüe, really, who could resist??!!! But as we eventually found out, resistance was not futile. Attendance was abysmal--on a level of Pepto Abysmal.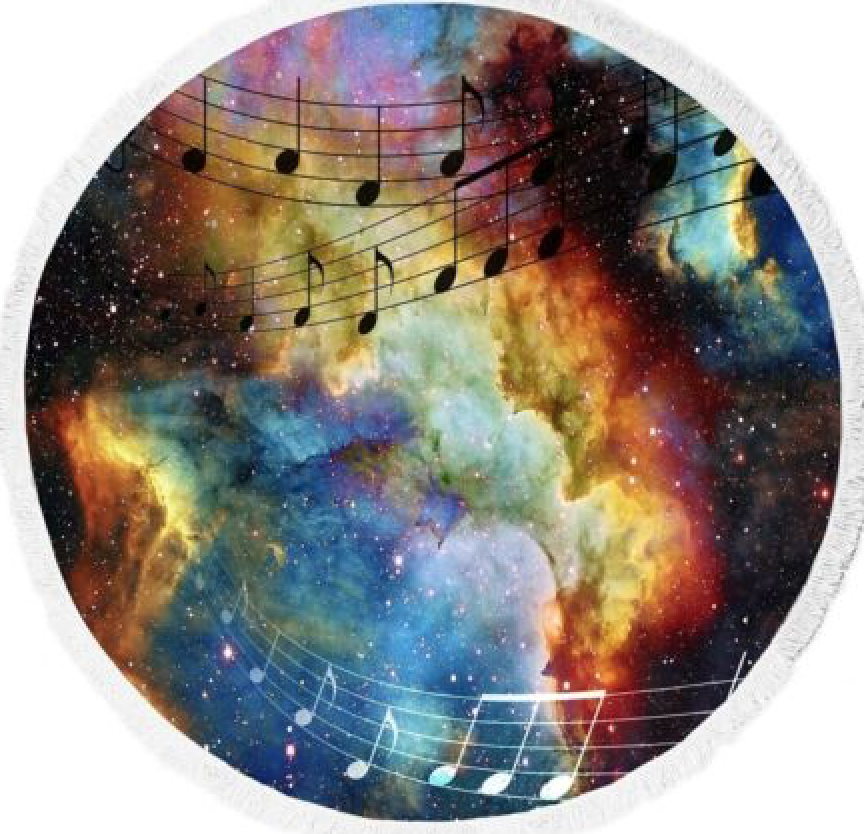 One other misfire of note was June 24, 1995's Deep Space Spectacular, which our Houston-based parent company Pace had put together and then offered up to all of its venues including ours. This was a high-concept affair, a full orchestra playing an evening of themes from classic sci-fi films and television programs like the original Star Trek and its next-gen installment, Close Encounters of the Third Kind, E.T., Star Wars and more. There was an accompanying laser lightshow too, providing something symbiotic with the sonic--a synchronized lighting plan so that the swooping and swelling sci-fi themes could play against the night sky. We even found a Star Trek: Voyager actor willing to materialize--the emergency medical hologram also known as The Doctor (actor Robert Picard), who climbed aboard agreeing to an onstage Q & A session and to fan autographs in a side tent.
All of this was to no avail. Though we were bullish about the possibility of a strong showing on the first day of ticket sales, we found that all of our time and effort had amounted to throwing our money into a black hole. Then about a week before the show we thought about asking our Houston bosses if we could deep-six our Deep-Space-Now-Less-Than-Spectacular, but this turned out not to be an option. The night of the event the weather was fine and the lasers lit the night sky while the orchestra dazzled. The audience, though, true to predictions was insufferably small. And when we added up all of the event expenses the next day, we closed the folder on a grand experiment that had propelled us on a journey from deep space into deep shit...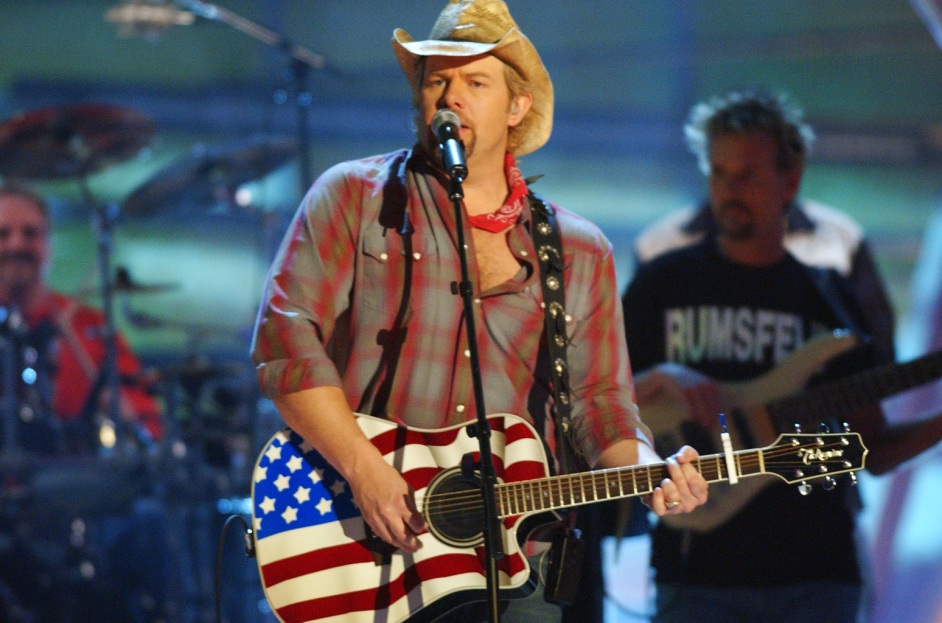 Which brings us back to the belt-tightening on booking shows that literally paid dividends for our venue in 2003, and my post-season interview with Scott Mervis of the Pittsburgh Post-Gazette. Mervis' headline for the article was "Post-Gazette Pavilion Does More with Less in '03," and in his piece he credited a lot of our venue's success to country music. "For its high slugging percentage," Mervis said, "the promoter might want to thank country hunk and former jock Toby Keith, who closed out the season drawing 25,137, the ninth-biggest crowd in the venue's history." [Editor's note: Little did Mervis know that just one year later Keith would end up setting an all-time attendance record at the venue. On September 24, 2004 a total of 27,250 fans flowed into--and then pert near overflowed--Post-Gazette Pavilion, beating the previous record holder Steve Miller who drew a staggering 26,154 fans in 1999.]
Mervis then rounded out his incisive examination of Post-Gazette Pavilion's 2003 season by citing a few other highlights:
* "Once again the biggest overall draw was the Dave Matthews Band, with two performances totaling 41,850 fans."
* "Jimmy Buffett's streak of sell-outs grew to 18, as 23,593 Parrotheads visited 'Burgettstown Beach.'"
* "OzzFest, featuring Ozzy Osbourne, Korn, Marilyn Manson, Disturbed, P.O.D., and Chevelle, sold out for the seventh straight year."
* "Four out of the five country shows--Kenny Chesney, Brooks and Dunn, Alabama and Toby Keith--were sell-outs."
* "First-time artists at the venue included ZZ Top, The Blue Man Group, The Doors (21stCentury), Evanescence, John Mayer, DMX, Nas, Lil' Kim, Chingy, Queens of the Stone Age, The Donnas and Audioslave."
* "The Post-Gazette Pavilion competed against a handful of major arena tours--including Justin Timberlake/Christina Aguilera, Fleetwood Mac, Dixie Chicks and Tim McGraw--that passed through Mellon Arena. The summer also saw Bruce Springsteen and the E Street Band breaking in PNC Park before 47,000 fans."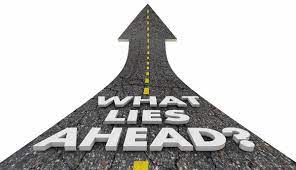 The last paragraph of Mervis' article consisted not of a look back but a stated desire to look forward. He asked me my opinion of the year to come, and not having an un-fogged crystal ball at that point in time I could only tell him what I suspected might be coming our way. "Jones says to expect return visits from a number of the top draws," Mervis wrote as his conclusion, "plus the possibility of Sting, Fleetwood Mac and Steve Miller." For the record, I was wrong about Fleetwood Mac and Steve Miller. They were no-shows in 2004. But I was right about Sting, and his July 10, 2004 concert was one that is still talked about in some circles today--Sting's special guest who opened the show was Annie Lennox. And...the show count for 2004 ended up almost exactly the same as 2003's. Post-Gazette Pavilion, with lessons learned that less is more, hosted 30 concerts from May 22 through September 24, 2004.
_______________________________________________________________________________
Posted 3/26/23....WHAT'S YOUR NAME
Musicasaurus originally planned to do this post as a look at the origins of band names--and that still IS the plan--but I also found on Quora, the question-and-answer website, a fun related exercise. Some contributors to Quora came up with names of bands that reflected a fanciful merging of two or three different artists or groups, and some of the results are quite interesting and at times often amusing. Judge for yourself; dip into this meld of monikers first, and then you'll see that I have worked my way--halfway, actually--through an alphabetized list of artists with a paragraph in each case on their origin stories...ENJOY.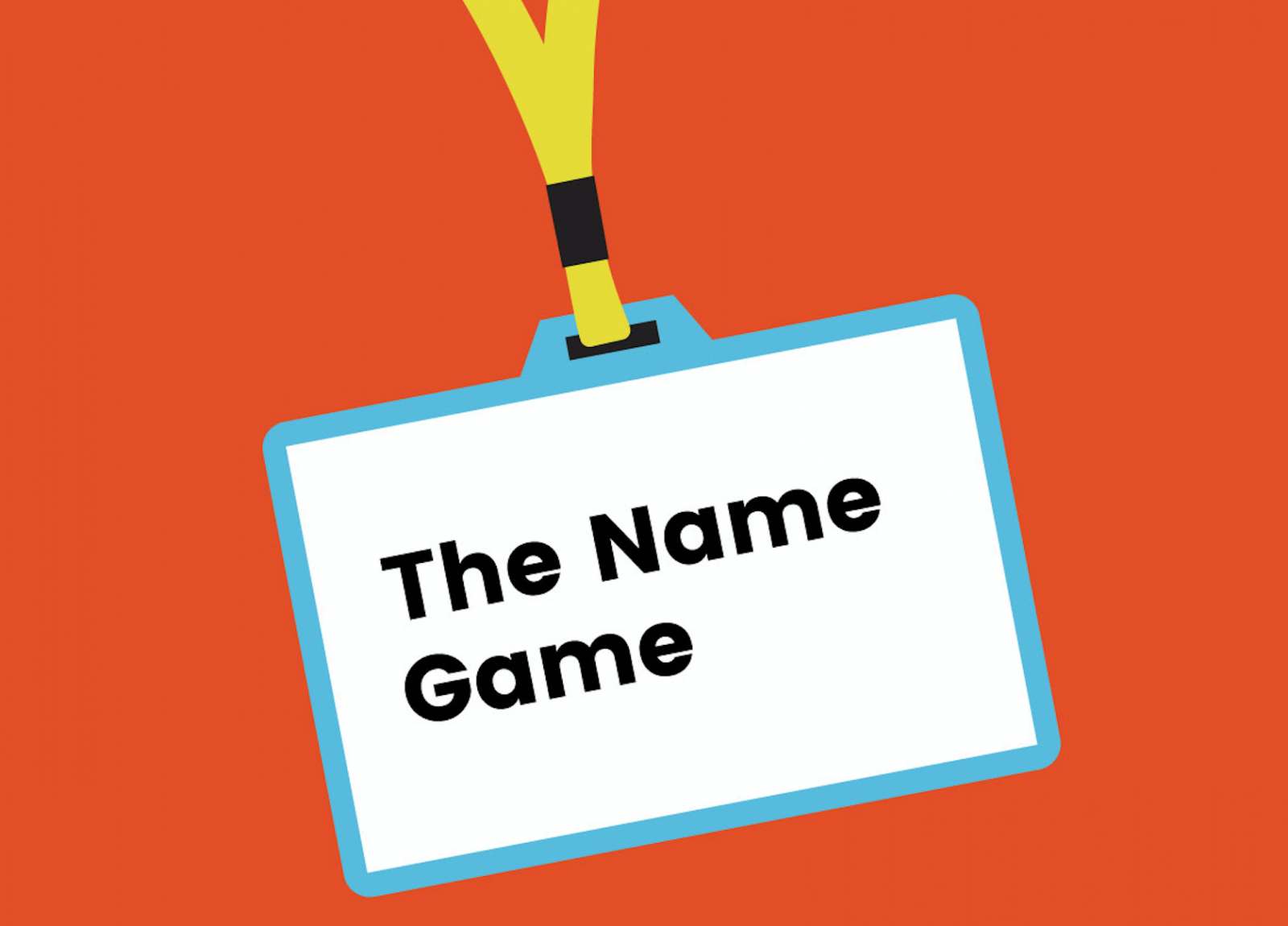 Part one of two: A FANCIFUL BAND NAME GAME (with all due credit to Quora contributors Richard Ferrara, Seamus Flynn, Brian G. Doctor of Funkology, G.M., Number Six and Eddy Borremans):
* [Some leadoff examples to set the tone] Ratt and Poison merge to form Ratt Poison.....Fleetwood Mac joins up with String Cheese Incident to form Mac 'n Cheese Incident.....Nine Inch Nails merges with Tool to form Nine Inch Tool.....and Limp Bizkit and Panic! At the Disco join together to form Limp At the Disco.
* Cream & Sugarland
* Bush and the Presidents of the United States of America
* Bad English Queen
* Yes No Doubt
* Crowded House 3 Doors Down
* Styx & Stones
* Rage Against Florence and the Machine
* Petty Cash
* Korn Hole
* The Flaming Lipps Inc.
* Temple Of The Three Dog Night Ranger
* Jon Spencer Davis Group Blues Explosion
* Kajagoogoo Dolls
* The Police Cars
* Van Morrissey
* Simon Le Bon Iver
* Beatallica
* Barry Whitesnake
* The Grateful Dead Kennedys
* Bell Biv DEVO
* Beastie Boys II Men
* Liz Phairport Convention
* Rare Earth, Wind & Fire
* Alice Cooper in Chains
* Electric Light Orchestral Manoeuvres in the Dark
* Ian Dury and the New Kids From the Blockheads
* The Boomtown Cats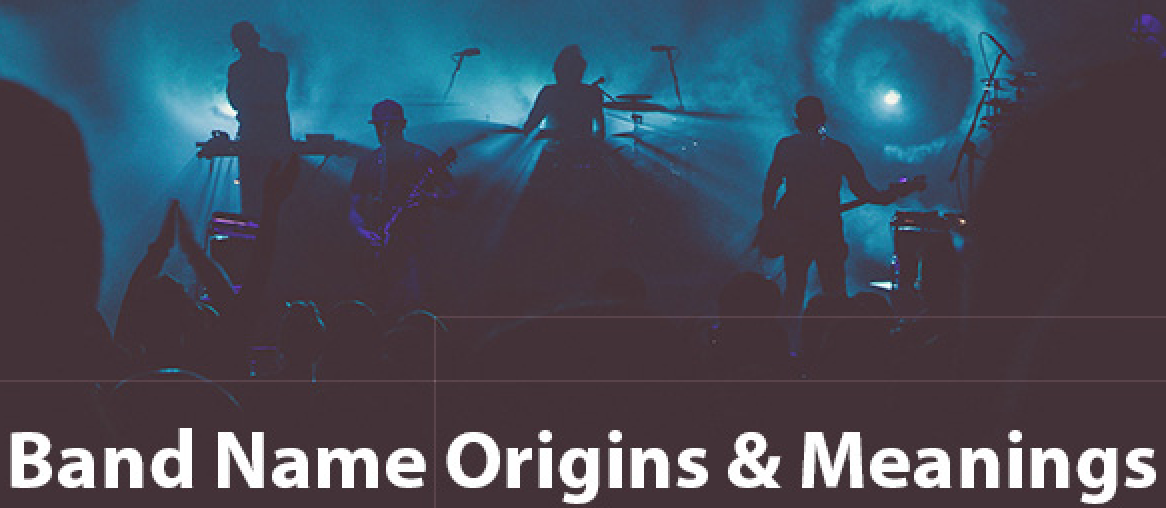 Part two of two: ORIGIN OF BAND NAMES (COVERING THE FIRST HALF OF THE ALPHABET, A--M. NOTE THAT BAND NAMES COVERING THE SECOND HALF OF THE ALPHABET, N--Z, WILL BE POSTED NEXT TIME ON MUSICASAURUS).
10cc
Here we have an artist's name that starts with a number, so it is positioned before the alphabetized list of artists begins. Rumors had dogged 10cc for a while after its formation claiming that they picked a name which, it was said, represents a number close to the average amount of human male ejaculation at the point of orgasm. But Snopes says "Nope." On snopes.com it states the name came from a dream had by Johnathan King, the record producer who signed the band to their recording contract with UK Records. King said that in his dream he saw on a building's face a hoarding (British for "billboard") that said "10cc The Best Group in the World." Snopes also in its short post on this subject exercises emission control, because it states that the average amount of semen ejaculated at orgasm by males is actually more like 3 or 4 cc's (hopefully this correction is a load off everyone's mind).
A
EROSMITH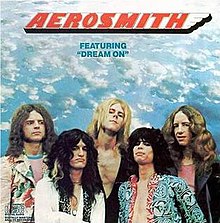 Boston's bad boys came together in 1970. Drummer Joey Kramer suggested the band's name should be Aerosmith, a word he had habitually scrawled on his school notebooks in his earlier days, somewhat inspired by the songs and the album artwork of the 1968 Harry Nilsson record Aerial Ballet. There has, however, been some erroneous outside chatter through the years about the name stemming instead from the Sinclair Lewis novel Arrowsmith--but that doesn't fly, according to most sources.
B
ANANARAMA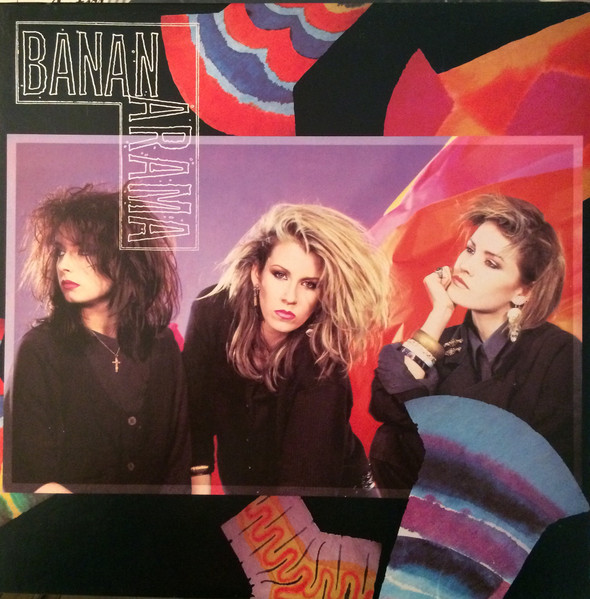 This British trio of pop singers Sara Dallin, Siobhan Fahey and Keren Woodward racked up a lot of UK-to-the-USA hits in the 1980s after forming at the beginning of that decade. They're best known for chart-climbing hits including "Cruel Summer," "Really Saying Something" and "Venus." Their group name is a blend springing from two sources--the Saturday morning kids' show The Banana Splits and a song they adored by Roxy Music entitled "Pyjamarama," a single released by the latter in 1973.
C
REEDENCE CLEARWATER REVIVAL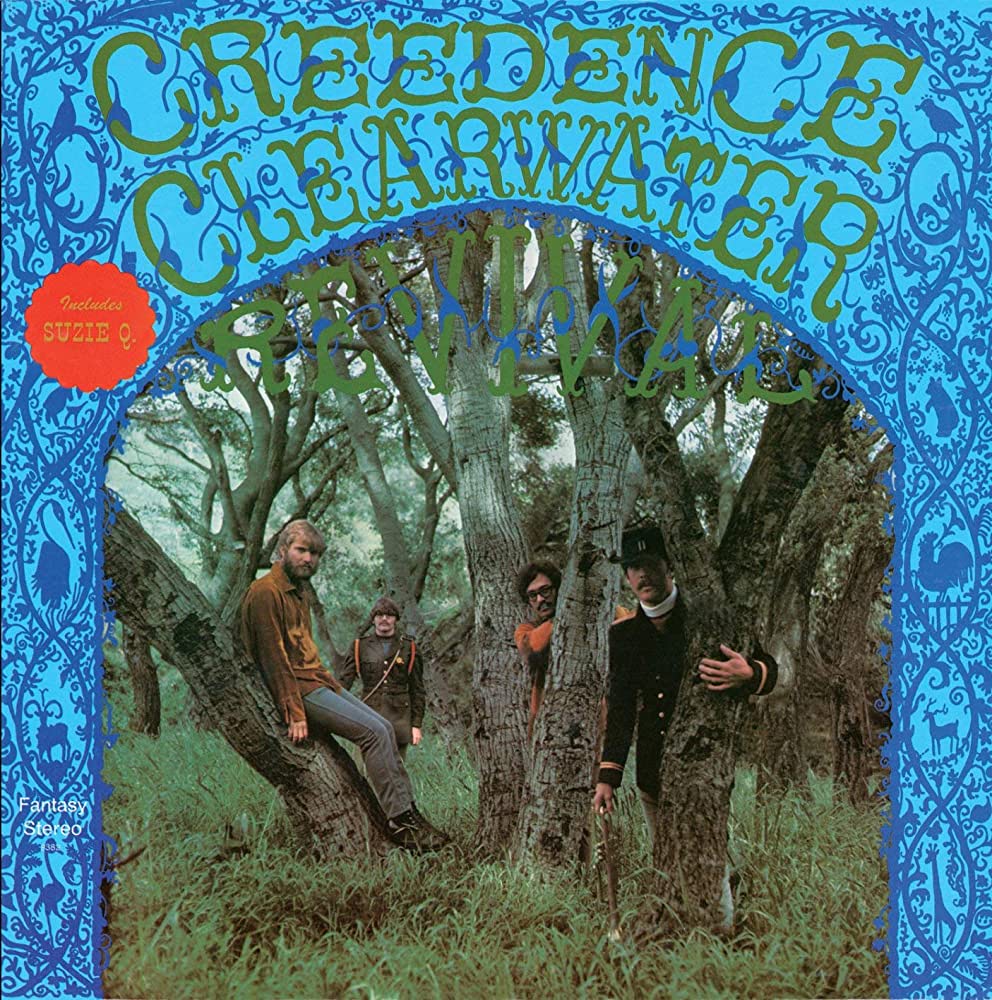 This California-based foursome of John and Tom Fogerty, Doug Clifford and Stu Cook had been playing as a unit since 1959, and they might not have enjoyed quite the level of success they attained beginning in 1967 if they had stuck with one of their former names--The Golliwogs. How they arrived at CCR: "Creedence" came from band member Tom Fogerty's friend Credence Newball; "Clearwater" was borrowed from a then-popular Olympia Beer TV ad which promoted "It's the water--the natural artesian water of Tumwater" (a city in Washington state where the beer was brewed); and "Revival" pointed to the band's tendency to burn through other names before finding THE ONE. [A parting note of interest here: in just a three-year period, 1969-1971, this group racked up fourteen consecutive Top Ten singles in the U.S.A.]
D
EATH CAB FOR CUTIE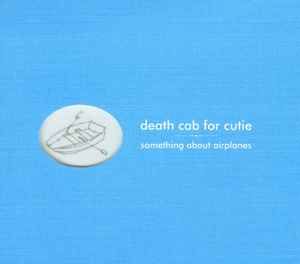 This indie pop-rock group from Bellingham, Washington first formed in 1997 and cribbed their name from a song by the Bonzo Dog Doo-Dah Band that had been included on the latter's 1967 debut album Gorilla. Bonzo band member Neil Innes' original inspiration for co-writing and naming the song "Death Cab for Cutie" was a story with that title that he had spied in a pulp fiction magazine. One can catch the Bonzos performing this song at the end of the Beatles' classic mind-scrambling movie, 1967's Magical Mystery Tour.
E
ARTH, WIND & FIRE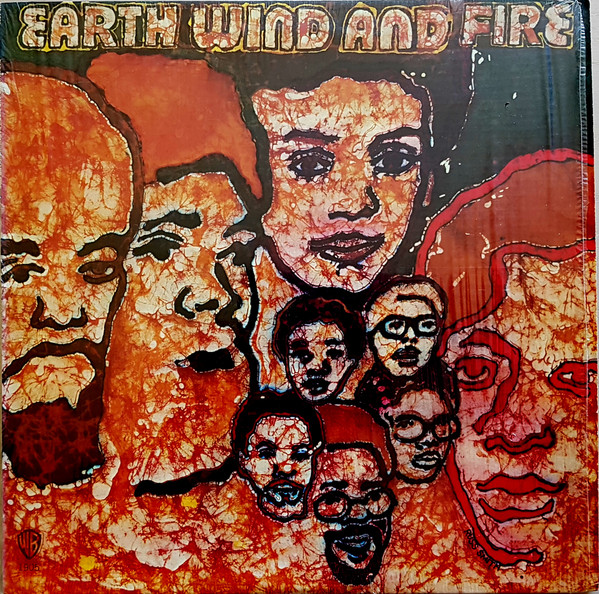 Co-founder Maurice White was a driving, corralling force as he worked in 1969 and 1970 to complete the lineup of musicians who would then comprise Earth, Wind & Fire. According to the band's website earthwindandfire.com, "EWF combined high-caliber musicianship, wide-ranging musical genre eclecticism, and '70s multicultural spiritualism." White was indeed a spiritual soul AND was astrologically inclined. In 1970 he shed the band's current name The Salty Peppers--"the smartest move of his young career," according to the website--and rechristened it Earth, Wind & Fire. White's astrological sign Sagittarius had apparently ruled the day, because a primary elemental quality is Fire and seasonal qualities are Earth and Air. White then squeezed out Air in favor of Wind because he felt the finalized band name rolled off the tongue just a bit better.
F
OGHAT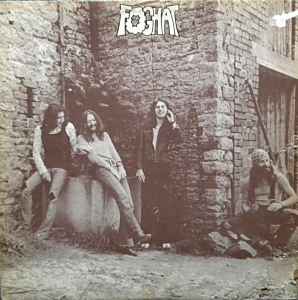 This British quartet who had a style combining blues and rock and who also knew their way around a boogie came together in 1971. According to Foghat's website, that was the year that two of the members of Savoy Brown, Lonesome Dave Peverett and Roger Earl, split from that band to form the new group. Foghat ended up conquering FM Radio in the U.S. in 1975 with the release of their fifth album Fool for the City, which spawned "Slow Ride"--a song that rock station deejays all across America must have colluded to play every five minutes (or so it seemed). Speaking only for myself, after a while the tune gave me foghead. The band's nonsensical name came from a Scrabble game that Lonesome Dave and his brother were playing (not sure which of them attempted to get that word to count).
G
RATEFUL DEAD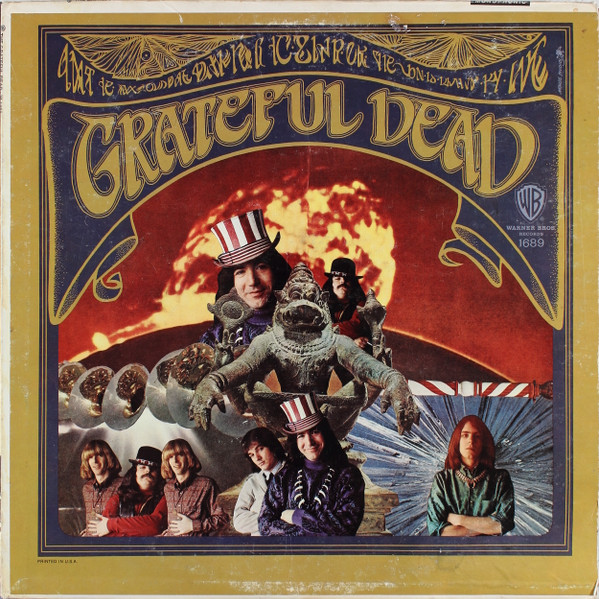 According to Phil Lesh in his 2005 memoir Searching for the Sound, here's how the band found their name in late 1965: "What on earth to call ourselves? The dam finally broke when one day Jerry danced in my door all a-sparkle. We poured over all the reference books in the house. Including Bartlett's Familiar Quotations. Coming up empty until Jer picked up an old Britannica World Language Dictionary that Ruth had in the house. In that silvery elf-voice he said to me, 'Hey, man, how about the Grateful Dead?' It hit me like a hammer. It seemed to describe us so perfectly. I started jumping up and down shouting 'that's it, that's it!' Our suggestion didn't immediately warm the hearts of all the other guys. Pig and Bob, I know, thought it was too weird."
H
OOTIE AND THE BLOWFISH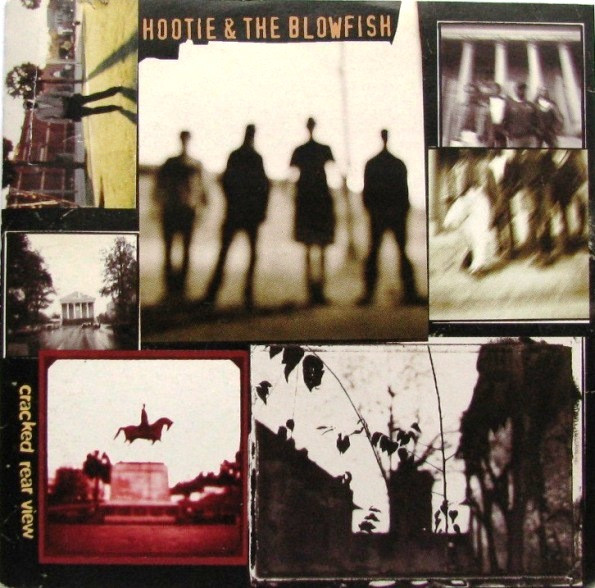 According to an Atlantic Records publicist, the name for this group came from lead singer Darius Rucker's apparent tendency in his college years to give his friends nicknames based on physical attributes. Rucker attended the University of South Carolina and when he was performing one night in a band at a campus party, two of his college buddies walked in. One of them had large round eyeglasses that made him look owl-like, and the other had big puffy cheeks that made him look like a blowfish. Rucker yelled out "Look! Hootie and the Blowfish!" and after his bandmates' laughter subsided, the phrase lingered and the group adopted it soon thereafter. Hootie's debut album Cracked Rear View on Atlantic Records came out in 1994 and became a monster-seller across the country, aided in fact by the formidable AOR (album-oriented rock) station in Pittsburgh WDVE/FM 102.5. This station was one of the earliest to champion the new record, helping to ignite its quick climb to massive national success.
I
NXS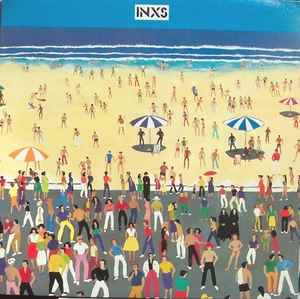 Reportedly the manager of fellow Aussie band Midnight Oil, Gary Morris, suggested the name for INXS. He said, "I saw a commercial for a brand of jam called IXL. Their ad featured a guy who said, 'I excel in all I do.' I'd recently seen the English band XTC when they toured Australia, and I loved their name: XTC - Ecstasy. In that moment, I put all those thoughts together. The name needed to be letters, but make a word. I put the IXL jam commercial together with XTC and the concept of a band that was inaccessible and I had it: INXS."
J
EFFERSON AIRPLANE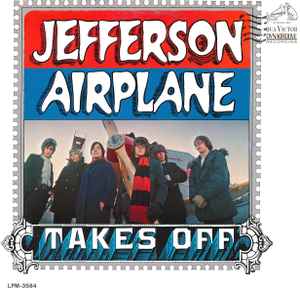 Multiple sources suggest that it was bandmember Jorma Kaukonen who threw this name in the hat when the group was huddled to discuss possible group names in the summer of 1965. A friend of Kaukonen's who was into giving out nicknames had called the guitarist "Blind Thomas Jefferson Airplane" in a scrambled nod to the blues pioneer Blind Lemon Jefferson. "You want a silly band name?" Kaukonen reportedly said to his mates, "I got a silly name for you!" I did uncover another account as to how the name might have come about, from an online article on the band put forth by the Department of Arts Administration, Education and Policy of Ohio State University: The name Jefferson Airplane, the article posited, may have come "from a slang term for a used paper match splint to hold a marijuana joint to avoid burning one's fingers." Not sure who originally came up with this particular head-scratching origin story, but I hope they didn't burn their fingers in the process.
K
ING CRIMSON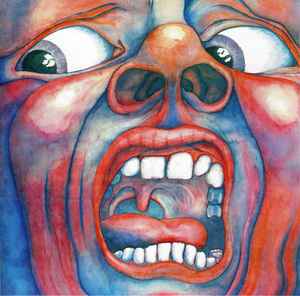 The British band King Crimson were almost fully-formed in January 1969 as they began rehearsing in the basement beneath Calatychos Café in southwest London. On January 22 the name "King Crimson" leapt out of some song lyrics that Pete Sinfield had been working on--his draft of a song he called "The Court of the Crimson King"--and the band members liked it and adopted the name. The Crimson King was a term that Sinfield had come up with to enable him to spin tales about dark forces in the world--one of the emerging themes in his lyrical pursuits--without simply falling back on the existing standard names for the devil such as Beelzebub. The band's first gigs began a few months later and their October 1969 debut album In the Court of the Crimson King--a melding of pop, classical, jazz and rock influences; "a brilliant mix of melody and freakout" as one review had labeled it--is a prog rock classic with fantastical lyrics, Mellotron and much more, starting with the buzz saw opener "21stCentury Schizoid Man" and closing with the majestic 9 ½-minute title track.
L
IMP BIZKIT
Pick your own descriptor here: I'm sayin' rap-meets-metal, but others have pigeonholed the band as rap-rock, nu metal, hard rock, alternative metal--they've even been labeled frat-metal. Limp Bizkit sprouted up out of Jacksonville, Florida's underground music scene in 1994, and three years later released their debut album Three Dollar Bill, Y'all. Lead singer Fred Durst talked about the origin of the band name on Reddit AMA (i.e., Reddit Ask-Me-Anything) and is quoted as saying, "I wanted it to have the same roll off of the tongue as Led Zeppelin, but be so odd that you would have a hard time forgetting it. I remember things like Gimp Disco, Split Dickslit, Bitch Piglet, and somehow…Blood Fart. Plus, we never really took our name or purpose very seriously considering the chances of succeeding were slim to none at that point." Well, they certainly found success, and later on infamy through their star appearance at Woodstock '99 where things in this crowd of approximately 220,000 devolved into chaos and confusion--and contusions. Google up that festival for more info, but let's just say at the very least that for more than a few people at this concert, Limp Bizkit led to a limp and a med-kit.
M
OTT THE HOOPLE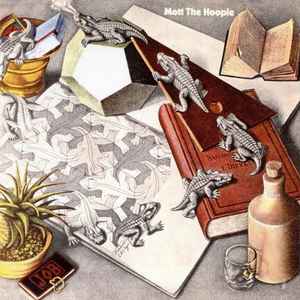 After the group came together in 1966 in Hereforshire County, England they spent some time under a few different band names but when signing to Island Records in 1969 took a novel approach--that is, they took their name from the title of a novel. According to Campbell Devine, author of the definitive history of the group All the Young Dudes: Mott the Hoople & Ian Hunter, it was the group's producer and new manager Guy Stevens who keyed in on the 1966 novel Mott the Hoople by L.A.-based writer Willard Manus. Manus' novel is centered on an individual named Norman Mott, and he is actually based on a character named Major Hoople from a real-world comic strip called Our Boarding House. According to Manus, "Hoople" is also a slang word "meaning variously fool, rogue, buffoon and even sucker. That's why my character Norman Mott sometimes thinks of himself as a Hoople."...Though the group Mott the Hoople in 1969 had a new name, a new label (Island) and a well-connected manager, fame eluded them and sales of their first four albums stoked only cult-level interest from the public. The fifth album changed that. Fan David Bowie presented the band with a song of his called "All the Young Dudes," which quickly turned into a full album (same title) produced by Bowie, and so the glam sound of Mott was finally catching on and drawing fans throughout the UK and across the pond in the U.S.
_______________________________________________________________________________
Posted 3/12/23....JOURNEY TO THE CENTER OF THE MIND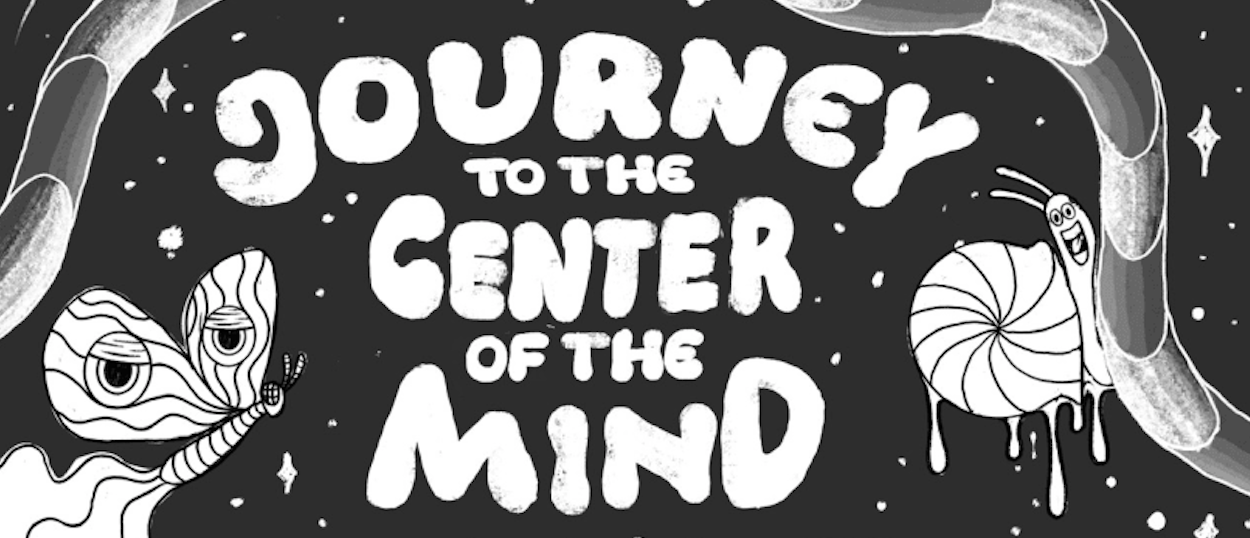 Oxford Academic is Oxford University Press' platform for serving "the diverse and changing research needs of students, researchers, professors, and practitioners" and self-touts its "commitment to publishing pioneering authors and authoritative content." In the November 2018 issue of the Cerebral Cortex Journals–volume 28; issue 11–a study is posted related to brain functions when a person listens to music. The long and the short of it: LSD "alters the neural response to music in brain regions supporting basic and higher-level musical and auditory processing, and areas involved in memory, emotion, and self-referential processing," and there are "associated increases in emotionality, connectedness, and meaningfulness in response to music that are commonly observed after the administration of LSD and other psychedelics."
Of course I am also picturing in my head that famous anti-narcotics television ad from 1987 where an egg is held up by a man who says "This is your brain." He motions to a frying pan, saying "This is drugs." Then he cracks the egg and fries it up, saying "This is your brain on drugs." I don't know if that eggs-actly makes sense, and according to Wikipedia, an association called the American Egg Board soon came out against this late-1980s media campaign, stating that they felt eggs were being unnecessarily and arbitrarily linked "with the unhealthiness of drug use."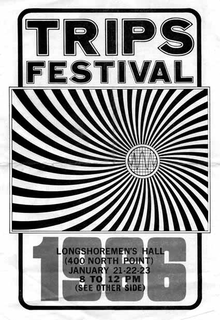 Whatever...What IS certain is that LSD as well as other psychedelics alter perceptions and there is a strong response in the brain to the music experience. A prime example of this was the Trips Festival held on January 21-23, 1966 at Longshoreman's Hall in San Francisco. According to Mark Paytress, author of a deep dive into legendary in-concert moments entitled I Was There/Gigs That Changed the World, this event was the first full-scale "acid test" party, though Ken Kesey and his Merry Pranksters (famous '60s progenitors of LSD-fueled gatherings) had been dose-si-do-ing young and willing San Franciscans for months beforehand.
The "happening" was priced at $2 per day or $5 for the three-day affair, and it offered the mind-boggled attendees video on large screens, light shows and slide shows, exhibitors 'round the room including counterculture booksellers and paraphernalia salesmen, and of course music, supplied here by the Grateful Dead and Big Brother and The Holding Company (featuring then 23-year-old Janis Joplin).
The crowd over the three days amounted to around 10,000 people. In Paytress' words, Saturday evening (the second night) was when everything jelled: "The audience, some in Indian headgear, others in hooped Breton shirts, others still bare-chested and dancing ecstatically, their eyes closed in blissful abandon, weaved in and out of the technicolour shadows...The Grateful Dead and Big Brother provided the 'psychedelic symphony' promised on the posters. By the third and final night, the cops had been dosed and were now more interested in playing with model aircraft than in policing the event."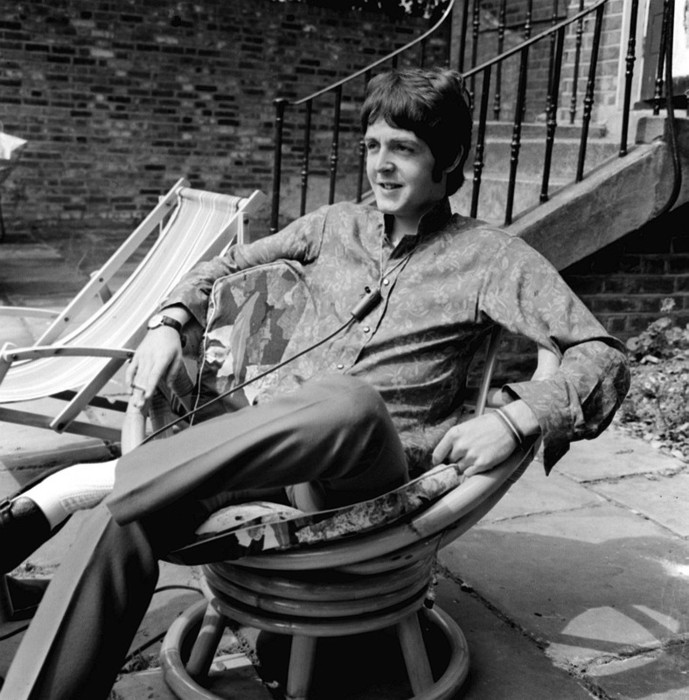 One year after the Trips Festival, across the pond in England, 25-year-old Paul McCartney admitted in a June 19, 1967 ITV interview that he had used LSD four times, lamenting the fact that he'd previously revealed this at the behest of a newspaper reporter. McCartney made it clear that he had only been trying to answer questions honestly, and that the media was responsible for circulating and regurgitating this tidbit. Asked if he thought that he was now encouraging his fans to take drugs, McCartney replied "I don't think it will make any difference. I don't think my fans are going to take drugs just because I did." The Beatle may have felt assured in that belief, however, a devil's advocate may point to the overall group's release of Sgt. Pepper's Lonely Hearts Club Band just one month before. This don't-need-to-be-said-but-I'm-sayin'-it immensely popular album included hints, if not outright references to, the subject of drugs–"Lucy in the Sky with Diamonds" of course bore Lewis Carroll flavors and psychedelic imagery; the song "A Day in the Life" contained the lyrics "I'd love to turn you on;" and "With a Little Help from My Friends" boasted the words "I get high" with said friends.
The late '60s was indeed the full flowering of LSD usage and experimentation. It was sprouting up in musicians' lyrics and lifestyles, and some members of their audiences across the country were tuning in, turning on and dropping...acid. San Francisco in 1967 in particular, with its unstoppable influx of freewheeling, anti-war and pro-free love youth during the aptly named Summer of Love, was a true melting pot–where some inhabitants plainly saw things melting before their eyes.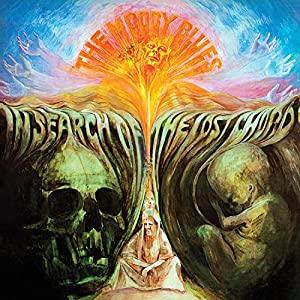 In 1968 the British band The Moody Blues released their album In Search of the Lost Chord which featured the song "Legend of a Mind," a paean to the charismatic and controversial psychedelics guru Timothy Leary. In a January 22, 2021 loudersound.com article entitled "The Moody Blues: stories of nights in technicolour satin and LSD," author Henry Yates pointed out that some of the band's inspiration was assuredly chemically induced. "Though it's hard to envisage The Moody Blues waving their freak flag high, let alone tripping on acid," said Yates, "in fact LSD played a crucial role in their development of the band both musically and personally." Both guitarist Justin Hayward and keyboardist Mike Pinder were openly positive of their experiences, with the latter espousing the benefits to their recording process. "It worked in terms of giving you more colour varieties to add to your sound," Pinder said. "And you'd notice this more when you were in a meditative state. And the drugs helped you get to that meditative state."
With seven albums released between 1967 and 1972 The Moody Blues became incredibly popular in their home country, but their success rippled then roared overseas as well–those seven albums in the U.S. all went gold. Bill Graham, our country's premier concert promoter at the time, brought the band over to The States in 1968 for their first American gigs, one in San Francisco and the other in New York City. According to Yates, the group then became "massively popular in middle America" by touring the heartland cities as well. "I had thought that we were doing an arty kind of thing but what we found out was that the people who loved us were working Americans," Yates quoted Justin Hayward as saying. "We played all these industrial towns–Cleveland, Pittsburgh, Chicago, Detroit–and got a really strong, loyal audience."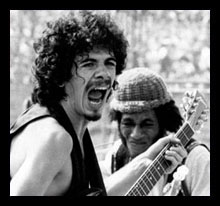 Woodstock in 1969 was yet another testament to the growing level of acceptance of psychedelics, in terms of a sizeable swath of the younger generation and their musical heroes. In an August 6, 2019 article, an interview with Carlos Santana by Rob Tannenbaum of the New York Times, the guitarist talked about his source of inspiration–and consternation–related to his now legendary performance with his band Santana at the Woodstock festival. The title of the article says it all: "How Santana Hallucinated Through One of Woodstock's Best Sets (His Own)." Upon arrival at the site the first person Carlos saw was, in his words, "my brother and friend Jerry Garcia. He looked like one of those yogis in a cave in the Himalayas. He had that beatific, everything is all right already look. For me, he was like assurance, confidence and sanctuary."
Garcia then offered up some mescaline principally because Carlos and his band were not slated to perform until very, very late in the evening, and it was just a little after 12:00 pm when Carlos had arrived. Suddenly just two hours after dropping the tab, Carlos recalled, "there was a face in my face that said, 'You need to go on right now, otherwise you're not going to play.' By this time I was really, really on it, you know? I just held on to my faith, and what my mom taught me. I asked, over and over, 'Just help me stay in tune and on time.'" Writer Tannenbaum then asked the guitarist if he was truly hallucinating during his set and Carlos replied "Oh totally. You can tell by my body language. I'm wrestling with the guitar–not wrestling in conflict, but like a surfer, wrestling to maintain and sustain a balance. That's the key to everything in life. Whether you're straight or on mescaline, maintain your composure and your balance."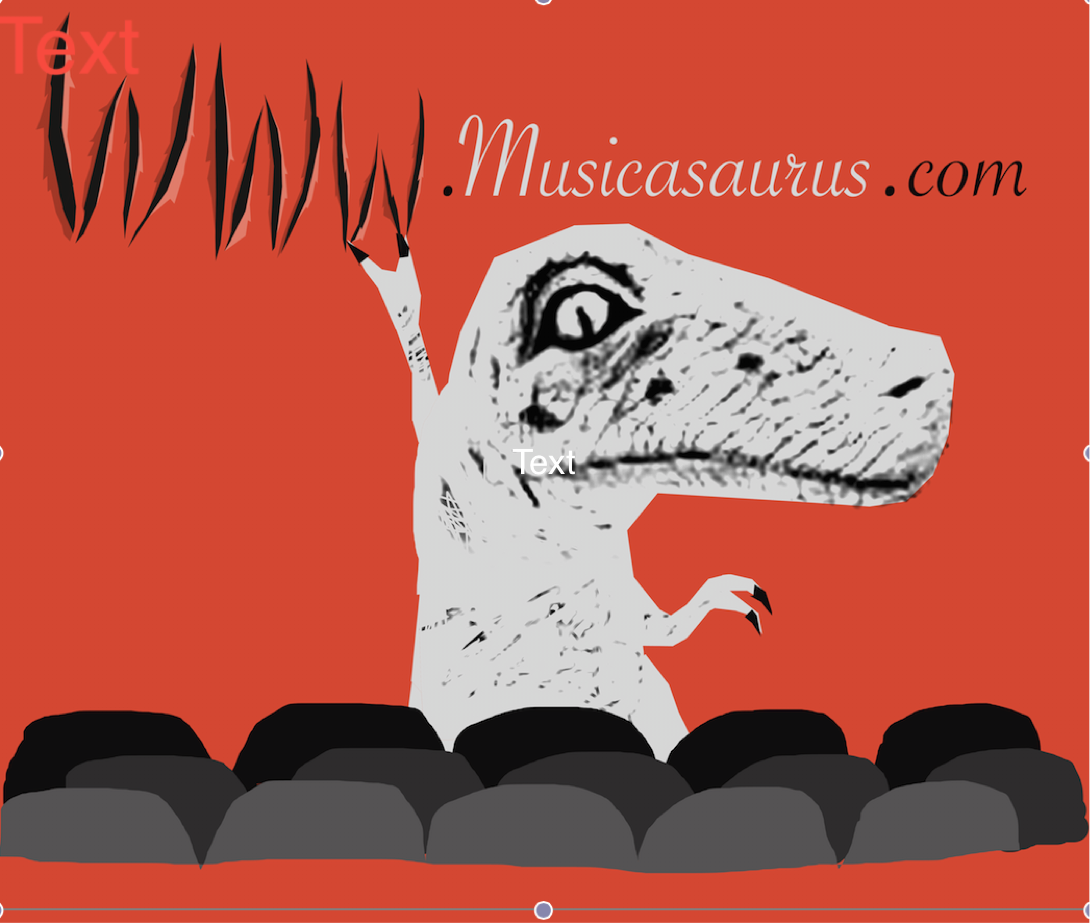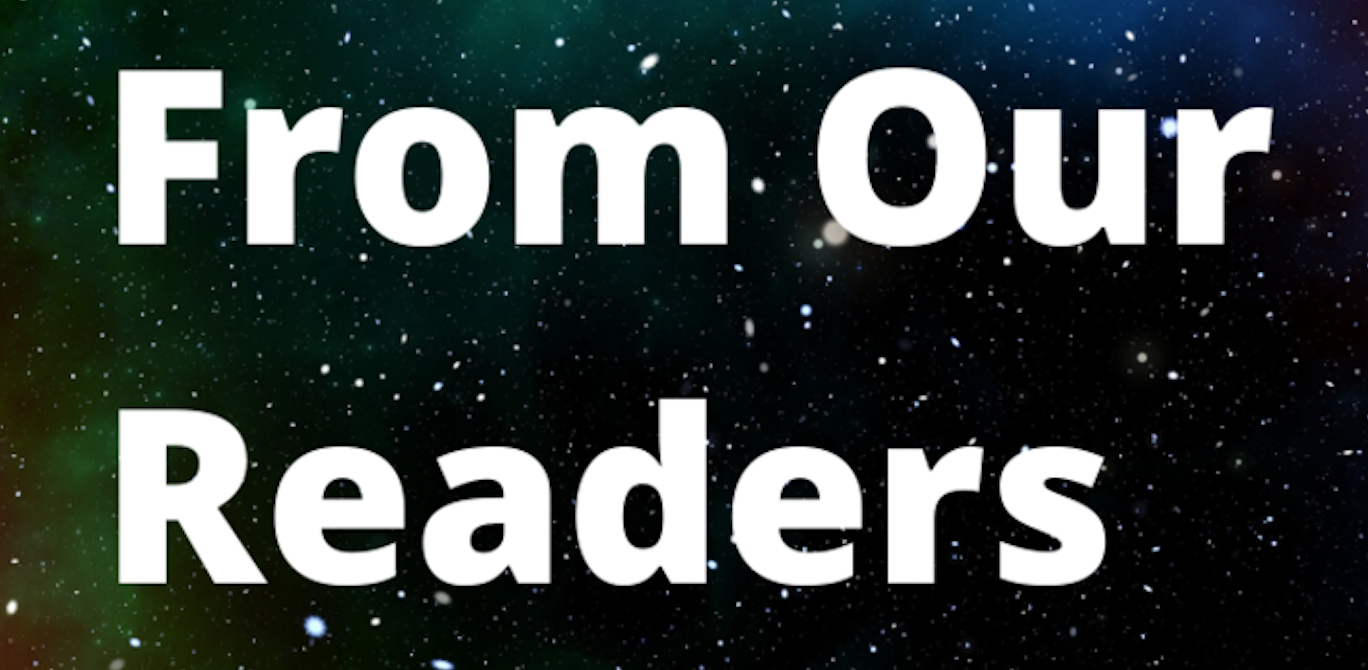 Musicasaurus wanted to dive a bit deeper into this "composure and balance" aspect that Carlos referenced above, so to round out this post about LSD (and/or other psychedelics) tied to musical experiences, I reached out to a few Musicasaurus readers to share their own stories. I thank each of them for dredging up the memories of their youthful journeys to the centers of their minds. The question I had asked: "If you were an individual who in your youth experimented with LSD or another psychedelic, and thus had a memorable experience at a concert OR while listening to a certain band's album, please submit your recollection."
RICHARD / PITTSBURGH, PA
Richard was the first person I posed my survey question to. He reported back to me with this: "In the early 1970s I attended the University of Miami, and I saw a LOT of bands at my school or elsewhere around Miami." He then ticked off an impressive list of shows he'd seen: Electric Light Orchestra, Journey with founding members guitarist Neal Schon and keyboardist Gregg Rolie, and the New York Rock and Roll Ensemble, all at the university; and around Miami in different venues, Santana, It's A Beautiful Day, Black Sabbath, The Byrds, Fleetwood Mac (it's Future Games & Bare Trees period), Dylan backed up by The Band, The Beach Boys and The Who.
When I asked Richard which shows he saw while doing acid, he replied "Could have been all of them. I saw a lot of bands there on LSD; I was tripping practically every weekend, so much so that I might have even seen a band playing there that really wasn't there...Okay, let's see–Blue barrels? Orange barrels? Purple Haze? Oh, yeah, it was windowpane!" He and his friends, Richard then recounted, would sometimes scoop up a fallen coconut from one of the trees on campus, split it in two and fill the hollowed-out half with Hawaiian Punch, and then dose it with five or six hits of acid. And of all the concerts Richard saw in his Lucy in the Sky college years, he remembers as one clear favorite a new group who ended up playing in the university's cafeteria: Mahavishnu Orchestra. "THIS show was incredible," Richard recalled. "Each band member was supremely talented; all were first-rate players, like Billy Cobham on drums, Jerry Goodman on violin and Jan Hammer on keyboards, and the band's leader, the guitarist John McLaughlin, let all of them shine with individual solos. Amazing!" [Editor's note: Lest you have drawn the conclusion that Richard essentially was living the life of a burnout, he did earn a "C" average his first semester but then made dean's list the rest of the time at the university.]
MARK / TAMPA, FL
"In the early 70's, the Allman Brothers were just starting out and had a show at the Syria Mosque in Pittsburgh. About a half-dozen of us dropped acid, and off we went. The opener was a band also from Macon–Wet Willie–newly signed, similar bluesy rock sound but a bit more soulful. Great show, and after intermission, the Allmans came on and started with 'One Way Out'–which to me sounded the same as Wet Willie, so I got up to leave. My crew asked me: 'What are you doing?' My perfectly lucid (not) self said: 'I've already seen this show.' Back at our place, I asked: 'How was that second Allmans' show?' They put me in another room for the night."
ANONYMOUS / PITTSBURGH, PA
"On June 20, 1975 I attended the Pink Floyd concert at Three Rivers Stadium. Although I had tried LSD and mescaline a few times in the past, I was not very experienced with psychedelics and can't say that I ever had a pleasurable 'trip.' The other times I was just mostly paranoid. I preferred to smoke pot. But, I digress. My main intent for this show was to trip. After hooking up with friends at the stadium gates, we made our way to the floor of the stadium and I began my search for the goods. Very quickly I found a guy sitting on the floor, openly announcing what he had to offer. From a roll of what looked like amber-colored cellophane tape with red dots on it, he peeled me off a dose. I think it cost $3. I indulged and in fairly short order I was seeing and hearing things in a very altered state. Soon after, the band started. I recall being nothing but elated. I've been told I had an ear-to-ear grin. The band played most of Wish You Were Here (their current album), Dark Side of the Moon and a large portion of the yet-to-be-released Animals. The highlight to the trip was when a large airplane model stealthily made its way from the top edge of the stadium to the back wall of the stage. When the plane's nose hit the wall, a musical crescendo occurred and the brightest lights possible illuminated the stage and most of the stadium. It was quite the surprise to nearly everyone in attendance, and totally unforgettable. I was still quite high as I left that night to walk to E. Ohio Street to catch a bus home. Not sure how I managed that."
MARK / PITTSBURGH, PA
"I honestly don't remember much about this listening incident, but the album that totally had me was Steve Miller Band's Sailor. Not that I ever bought the album but whenever I heard it again it took me right back there…no, not a flashback per se but a fond memory to be sure."
BILL / SAN DIEGO, CA
"Hunter Thompson once wrote that you can measure the zeitgeist by noting which drugs are popular: psychedelics went out with LBJ and barbiturates came (back) in with RMN. Despite a reduced market, hallucinogenics never actually went away. And now, they're being acknowledged once more as therapeutic! One old LP gave me a deep and memorable experience: Hendrix's Electric Ladyland. Altered-state listening to it took me places in my perceptions that Huxley likely never dreamed of. Oddly, I can't remember where I was physically…maybe Slippery Rock, PA or Penn State's Behrend location up by Erie. Two caveats for anyone considering such travel: have a knowledgeable guide or at least a babysitter, and listen to music you might not otherwise. I've got Pet Sounds lined up should I ever do it again."
STEVE / PITTSBURGH, PA
"Contrary to what I hope is the popular perception of me, I never listened to an album on LSD nor ever took LSD. I more of a Mr. Natural. I was also a connoisseur of the Carlos Castaneda series of books (now largely debunked) and thus perceived naturally-growing mushroom psychedelics as the one true path to higher consciousness. Even then I only partook on two occasions—once on a Christmas Eve when I relived the birth of Christ and once at Winterland in San Francisco on the night of December 31, 1978. The occasion was the closing of Bill Graham's fabled Winterland and featured the Blues Brothers, New Riders of the Purple Sage and The Grateful Dead. I was not a fan of the Dead before that night nor since that night. But on that night...I TOTALLY got it. My cosmic energy synched up with the collective vibrations of the room under the spell of the Dead. We undulated, oscillated, billowed and flowed as one. Jerry Garcia plucked on my tendons and talons as he wove Sugar Magnolia in and out of my pixilated atomic core. I was the Dead and the Dead were me. The spell was broken only when the Dead left the stage at about three in the morning. Bill Graham then set up a sunrise breakfast buffet and I joined several hundred other famished hippies as we gently returned from the long, strange New Year's Eve trip we had all taken together."
SEAN / LAS VEGAS, NV
"The Grateful Dead, Ithaca, New York, Cornell University in May 1977. Possibly the most historic Dead concert ever–and I was there, tripping my ass off. I was wandering around the venue (Barton Hall) right before the show and some hippie walked by saying 'Blotter! I got blotter!' The acid was hit-by-hit spread out on a sheet of paper, and this guy had a paper hole-puncher that he used to punch out five hits of blotter for me and my friends...Decades later during my time as a deejay on WDVE, 102.5 Pittsburgh I interviewed (separately) Donna Jean Godchaux and Bill Kreutzmann of the Grateful Dead over the phone, and I told them I was there at Cornell in May '77. They both replied 'WOW...You were there?!!' This was my claim to fame amongst Deadheads."
BERNIE / PITTSBURGH, PA
Penguin Random House, the renowned multinational conglomerate publishing company, offers up on its website this encapsulation of writer Hunter S. Thompson's 1971 road trip saga Fear and Loathing in Las Vegas: "This cult classic of gonzo journalism is the best chronicle of drug-soaked, addle-brained, rollicking good times ever committed to the printed page."
Musicasaurus was reminded of this when this particular submission from Bernie hit my email. It is a bit lengthy but it also just might be some sort of minor classic, a mini-Fear and Loathing, Florida-style. So here it is, as submitted...
"It might have been '71 or '72 but there we were, ten people–or it might have been eleven or twelve–taking two cars and driving to Florida for spring break. Six guys and four ladies–or it might have been seven guys and three ladies. Anyway, we left with enough weed to get a small army stoned and land in jail for a cool 20 years. Accompanying the weed and what seemed to be an entire case of Zig-Zag rolling papers, was an assortment of acid, ludes, and mescaline.
"It's worth noting that a week before the concert and our second day in Florida, we were retained by the Florida Police and Disney security as we were videotaped smoking joints in the overhead tram cars as they traveled out of Fantasy Land. Fortunately, we had already taken the ride through It's A Small World so when we got escorted out of the park and our weed was confiscated, it wasn't a complete waste.
"Several days later, we became aware that Humble Pie with Steve Marriott was scheduled imminently to perform at Pirates World, a 3,500-seat open-ended barn that was transformed into a concert venue. The trip to and from the venue is a little murky as is the number of people from our Freak Flag Traveling Weed Community who attended the show; there might have been two or six of us, with the number probably somewhere in between. From what I recall we smoked a joint or two before the ride over to the concert–or it might have been a half dozen. Green mescaline for sure, though, was in my pocket for good measure and away we went.
"The parking lot was a big field and the crowd consisted of longhaired freaks. Upon entering the barn (venue) we were greeted not by someone patting us down or asking us to empty our pockets, but by a random guy–not a venue employee–who was right there holding a small fish bowl full of different colored pills. 'Help yourself,' he said, nodding toward the bowl, 'and have a good time.' Now, I can't tell you where I ate last Saturday night, but if you put my fellow pill-pushing Good Samaritan in a line-up today I'd be able to pick him out. Before I asked him about the cost of this 'medicine,' I took a nanosecond to think about all the weed I had already smoked and the green mescaline that was just about to kick in at any moment. As my brain cells were trying to keep up, the generous soul with the fish bowl said, 'Take a handful; they're free.'
"I scoured through the bowl looking for anything green, assuming that if I took two pills of an unknown substance, my chances of overdosing were lessened if they were the same color. And right then, because our little group of friends had somehow just scattered, my one buddy and I grabbed a drink to swallow the just-provided music enhancers and then headed up by ourselves to the top of a ridiculously steep set of bleaches. I was a big fan of Humble Pie as were the 3,500+ fans that had overtaken this barn. About a third of the way through their set, the band broke out into 'I Don't Need No Doctor.'
"At this point the music and I became one, and I was probably closer to needing a coroner than a doctor. The band was tremendous (or, hmmm...they might have been just okay?). I don't think anyone around us sat down even for a minute on those damn bleachers the entire night, and I remember thinking that the barn was swaying. As the show continued, I had my Gibson air guitar at the ready for '30 Days in The Hole.' Minutes later as I heard the first chord of that song, my green meds took me to a higher level and Steve Marriott and I were totally in tune.
"EXCEPT...I turned to look at my friend as he had just begun to fall in between the bleachers in our row and the one in front of us. Considering that we were three rows from the top of the bleacher platform, his fall of 30 feet (you know, it might have been 50 feet!) would have ended our evening and our mind-expanding experiences forever. Without thinking I reached down, grabbed him by his shirt collar, pulled him up, and planted his two feet on the bleachers. The rest of the show was without incident for us–and a gentler, more mature duo will be without their green meds next week at the Tedeschi Trucks Band concert in Pittsburgh at UPMC Events Center."
_______________________________________________________________________________
Posted 2/26/23....A WHOLE NEW WORLD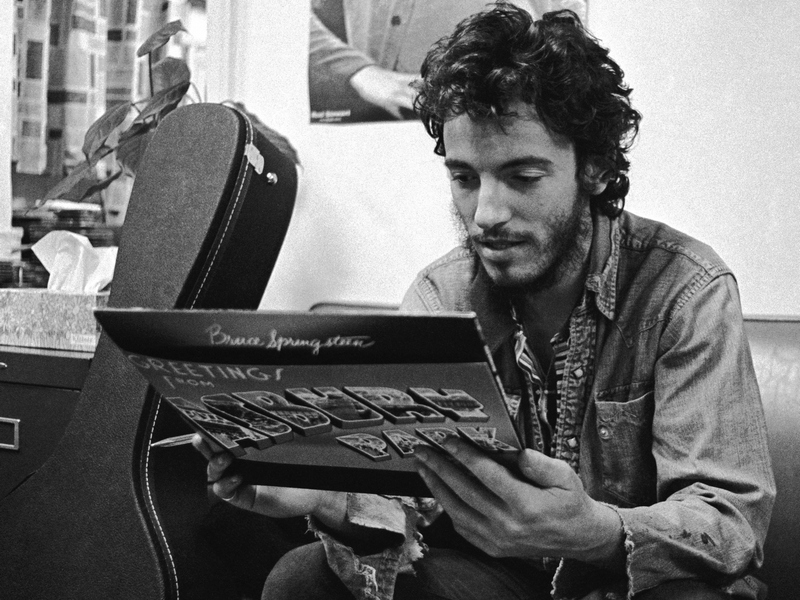 1973 was an interesting year of transition for me because I voluntarily upended my psyche.
I was a focused but freewheeling nineteen-going-on-twenty-year-old college student in Clarion, PA, and in one fell swoop that year I changed my environment, my bonds of recently forged friendships and my aspirations in life. From the fall of 1971 through the spring of 1973 I attended Clarion State College majoring in English in the Liberal Arts program, but it occurred to me (or rather had reoccurred to me) early in my second year that my post-graduation career options would likely be limited to teaching positions. I realistically couldn't see myself continuing on that path, so I started to research the Journalism B.A. program at Penn State University and soon began the work of credit transfers, etc. for a planned move to PSU's main campus for the 1973 fall semester.
I believed at the time that this redirection of mine in the latter half of my college undergrad years was a necessity. The things I loved the most of my swirl of experiences at Clarion College were my communications courses, the ample opportunities for writing I found in certain courses and through journaling, and the intoxication I felt when I netted a deejay shift on the college's student-run, carrier current radio station WCCB. Yet Penn State loomed large, a beacon for me because of their journalism major which at the very least began to lessen the anxiety I had over my foggy notions of occupational life after college.
One of the first things I did upon hitting Happy Valley in September 1973 was to sign up for a campus radio deejay slot as I had previously done at Clarion. This kind of continuity made sense to me; from a very early age, growing up in my hometown of Butler, PA, music had been my mainstay. It helped to form who I was and then sustained me through the years without fail. My early Elvis lip-syncs and gyrations with a plastic guitar in my parents' living room in the late '50s eventually led to my out-and-out worship of everything Beatles in the early-mid '60s, and by the age of fourteen in 1967 I was already hoovering up from downtown store record bins a myriad of other artists' brand new albums. I was also poring over issues of the recently birthed music magazines Crawdaddy and Circus, at the same time searching out and glomming onto likeminded schoolmates whose brains I felt were similarly fixated and fired up.
Later on, entering my college years at Clarion seemed part of a natural flow. 1973 though, was the year I straddled, weaning myself off the liberal arts concentration in one setting and then taking the major plunge into journalism elsewhere. But the one constant was my drive and determination to continue exploring all things music. The extra-curricular deejay gig that I secured upon arrival at Penn State was on WHR (West Halls Radio) which was, like Clarion's WCCB, a pumped-through-wires carrier current station. WHR, I found, served the campus' small geographic cluster of residence halls that included the dorm I had just moved into, Mifflin Hall.
In Mifflin on check-in day I met my new roommate Gene Cates, an African American from Pittsburgh who, I quickly determined, was a music fan himself. Back in Butler in the summer between Clarion and PSU I had consulted with my friend and hometown music guru Dave Kleemann, and upon his recommendation I bought a turntable and speakers made by Acoustic Research (AR). The sound was pristine. So the cramped little quarters that Gene and I were now sharing was thus often filled with music, and it was not uncommon for him to return from class and find me lost in Little Feat, or for me to return and find him listening to Hubert Laws.
Gene had turned me on to some new sounds that semester in Mifflin dorm, and I mentally added some must-haves to my album wish-list courtesy of him. Marvin Gaye's new album Let's Get It On was one I liked and luxuriated in, but the bigger find for me was diving into a number of my roommate's CTI recordings. The letters "CTI" stood for Creed Taylor Incorporated, and record producer Taylor was the mastermind behind a series of releases featuring jazz luminaries and future greats, and I particularly liked--out of Gene's stockpile--the albums Afro-Classic and Carnegie Hall by flautist Hubert Laws, Sky Dive from trumpeter Freddie Hubbard, and two from saxophonist Stanley Turrentine, Sugar and Don't Mess with Mr. T.
As I settled into my deejay shifts on WHR that fall, I found even more new music that enthralled me. The station was already on some record companies' mailing lists for promotional albums and singles, so there was a flood of stuff to sift through and plunk down on the turntable. I mainly remember dipping into certain key songs in the piles of 45rpm records that were strewn about the small space that had been accorded to West Halls Radio spinners. Some of my go-to selections included: "Stuck in the Middle with You" (Stealers Wheel), "Will it Go Round in Circles" (Billy Preston), "Angie" (Rolling Stones), "Free Ride" (The Edgar Winter Group), "Right Place Wrong Time" (Dr. John), "Hocus Pocus" (Focus), "Ramblin' Man" (Allman Brothers Band), "Daniel" (Elton John), "Your Mama Don't Dance" (Loggins & Messina), "Higher Ground" (Stevie Wonder), "Diamond Girl" (Seals & Crofts) and "Reelin' in the Years" (Steely Dan).
Between all my deejaying and digging into WHR's "stacks of wax" in the fall of 1973, along with periodic record store visits and music magazine reliance, some roomie revelations, and my occasional weekend trips home to reconnect with the zealots there, I was continually and rather blissfully inundated with fresh new sounds from all directions. I found this first semester at PSU to be ear-adrenalizing. In fact, during the whole of 1973 there were SO many singer-songwriters and musicians mining their roots and/or feeding off threads and tributaries in order to create their own paths. It felt very much like recorded music in 1973 was boiling over with ingenuity.
This explosion of creative output and resulting spike in album sales was not lost on the national media powers-that-be. Both major radio syndication companies and network TV kicked into high gear to create high-profile music programs in 1973.
According to an article on prweb.com dated March 1, 2008, "In February 1973, the King Biscuit Flower Hour launched the first syndicated radio series of the rock era to reach North American radio listeners with live concert performances. The premiere program featured a triple bill of Blood Sweat & Tears, Mahavishnu Orchestra, and an unknown by the name of Bruce Springsteen, each recorded live in concert just weeks before. These artists were promoting new albums at the time and the KBFH provided an exciting new and unprecedented opportunity to reach a national radio listening audience." King Biscuit Flower Hour, a creation D.I.R. Broadcasting, aired on Sunday evenings for twenty years until 1993. At its highest peak the program was broadcast on over 300 radio stations across the country including WYDD-FM, 104.7 Pittsburgh.
Also in February 1973, television producer Burt Sugarman launched a new music variety program called The Midnight Special. He had recently sold NBC on the concept of a 1:00 am music show that could potentially keep the 11:30pm Tonight Show's large viewership tuned to their sets, and thus The Midnight Special debuted as a weekly program immediately following the Friday night airing of Johnny Carson. The official show announcer and frequent guest host was Wolfman Jack, and Helen Reddy had a stint as guest host, from July 1975-March 1976. Throughout its 1973-1981 run, The Midnight Special showcased the popular artists of the day in predominantly live performances, and once in a while also featured archived performances and comedy acts.
Near the end of 1973, song publisher Don Kirshner left an executive producer/consultant role with ABC Television's semi-monthly music program In Concert to launch his own syndicated weekly rock show on ABC, Don Kirshner's Rock Concert. The show featured live performances from many A-list music superstars, and the program's debut on September 27, 1973 featured the Rolling Stones in their first American TV performance in over four years. Rob Simon of the Paley Center for the Media was quoted on donkirshner.com as saying that Kirshner's venture, which had an eight-year run 1973-1981, was a "crucial '70s bridge between the Ed Sullivan era of the '60s and MTV of the '80s...Don Kirshner was able to capitalize on many different forms of music that were coming out in the '70s."
Rob Simon's observation about Kirshner being able to capitalize on the myriad sounds of the '70s is a point well taken. There were so many remarkable recordings in 1973 alone that covered all the strands of rock, yet other genres were ably represented as well including revelatory singer-songwriter confessionals...traditional jazz...jazz fusion...blues...New Orleans funk...reggae... early Americana... alternative...rhythm & blues...and more.
Below is Musicasaurus' fashioned list of 1973 landmark albums and a representative track from each. Here's hoping that by the end of your review, you'll concur that 1973 is, still, a year to be reckoned with...
. . .
ALBUMS RELEASED IN JANUARY 1973:
* Greetings from Asbury Park - Bruce Springsteen - "Spirit in the Night" https://youtu.be/hFEeqfqoTSY
* Dixie Chicken - Little Feat - "Dixie Chicken" https://youtu.be/yaHEfJApEVM
* Holland - Beach Boys - "Sail On, Sailor" https://youtu.be/ZdzC-3UPKbk
* Light as A Feather - Chick Corea and Return to Forever - "Spain" https://youtu.be/sEhQTjgoTdU
* Sky Dive - Freddie Hubbard - "Sky Dive" https://youtu.be/G2zJnSOWS20
* Aerosmith - Aerosmith - "Dream On" https://youtu.be/89dGC8de0CA
RELEASED IN FEBRUARY 1973:
* In the Right Place - Dr. John - "Right Place, Wrong Time" https://youtu.be/W4PjWgiH-LQ
RELEASED IN MARCH 1973:
* Dark Side of the Moon - Pink Floyd - "Us and Them" https://youtu.be/GKiLEgAzFDQ
* Closing Time - Tom Waits - "Martha" https://youtu.be/VXQwDb7AUmo
* The Byrds - The Byrds - "Full Circle" https://youtu.be/79oGn6-7wL4
* Beck, Bogert & Appice - Beck, Bogert & Appice - "Black Cat Moan" https://youtu.be/6qP_t0HySoI
* Birds of Fire - Mahavishnu Orchestra - "Thousand Island Park" https://youtu.be/cU6eykMxiZM
* Still Alive and Well - Johnny Winter - "Still Alive and Well" https://youtu.be/NdIGrNcXcs4
* A Wizard, A True Star - Todd Rundgren - "Just One Victory" https://youtu.be/jitktxIuMOw
* Houses of the Holy - Led Zeppelin - "Over the Hills and Far Away" https://youtu.be/Ee33FsDANk0
RELEASED IN APRIL 1973:
* Aladdin Sane - David Bowie - "The Jean Genie" https://youtu.be/rWL8gzs_gQA
* Catch a Fire - Bob Marley & The Wailers - "Stir It Up" https://youtu.be/1hwL3S3Gtzs
* The Marshall Tucker Band - The Marshall Tucker Band - "Take the Highway" https://youtu.be/25ALsr5phZo
* Fingers - Airto Moreira - "Romance of Death" https://youtu.be/2wgtab2jnnA
RELEASED IN MAY 1973:
* There Goes Rhymin' Simon - Paul Simon - "Learn How to Fall" https://youtu.be/VqlaLXAoJN0
* Tubular Bells - Mike Oldfield - "Tubular Bells, Part One" https://youtu.be/BfWJqKIxyGc
* Tower of Power - Tower of Power - "What is Hip" https://youtu.be/Pfim3SKTNkw
* Sufficiently Breathless - Captain Beyond - "Sufficiently Breathless" https://youtu.be/fIQWu5YbCAA
RELEASED IN JUNE 1973:
* Fresh - Sly and The Family Stone - "If You Want Me to Stay" https://youtu.be/gZFabOuF4Ps
RELEASED IN JULY 1973:
* Queen - Queen - "Keep Yourself Alive" https://youtu.be/5VmEXWpvfhc
* New York Dolls - New York Dolls - "Personality Crisis" https://youtu.be/ioixZtoTp00
* Tres Hombres - ZZ Top - "Jesus Just Left Chicago" https://youtu.be/L2UTjoVVVb4
* Countdown to Ecstasy - Steely Dan - "My Old School" https://youtu.be/s7DYyToslXc
* Mott - Mott the Hoople - "All the Way from Memphis" https://youtu.be/PuMOWrRZ0HA
RELEASED IN AUGUST 1973:
*Innervisions - Stevie Wonder - "Higher Ground" https://youtu.be/zGSxvH5i6XQ
* (Pronounced 'Lĕh-'nérd 'Skin-'nérd) - Lynyrd Skynyrd - "Poison Whiskey" https://youtu.be/Ncc-GLzJpyc
* Let's Get It On - Marvin Gaye - "Distant Lover" https://youtu.be/edwZRwpkjW0
* Goats Head Soup - Rolling Stones - "Dancing with Mr. D" https://youtu.be/r6huPIAdhh0
* Brothers and Sisters - Allman Brothers Band - "Come and Go Blues" https://youtu.be/W8w7_Y7w9w8
* Maria Muldaur - Maria Muldaur - "Midnight at the Oasis" https://youtu.be/3gKnnb24Eso
* Body Talk - George Benson - "Plum" https://youtu.be/jsJu5cTOggI
RELEASED IN SEPTEMBER 1973:
* Over-Nite Sensation - Frank Zappa and The Mothers of Invention - "Montana" https://youtu.be/Qs0CGOwWmCI
* The Wild, the Innocent & the E Street Shuffle - Bruce Springsteen - "Incident on 57thStreet" https://youtu.be/ioQcvijom28
RELEASED IN OCTOBER 1973:
* Spectrum- Billy Cobham - "Stratus" https://youtu.be/_VakN0BA2Vc
* Goodbye Yellow Brick Road - Elton John - "Harmony" https://youtu.be/3GSPvHu9Krg
* Selling England by the Pound - Genesis - "Firth of Fifth" https://youtu.be/VZePgiiOrkY
* Mystery to Me - Fleetwood Mac - "Hypnotized" https://youtu.be/fDzXbdxeeHI
* Quadrophenia - The Who - "Love, Reign o'er Me" https://youtu.be/ZhSdNy1snaU
* Head Hunters - Herbie Hancock - "Chameleon" https://youtu.be/WYRrIBqKsJ4
* For Everyman - Jackson Browne - "These Days" https://youtu.be/oFYgaarYepw
* Laid Back - Gregg Allman - "Queen of Hearts" https://youtu.be/wLsHjRk7n4U
* Takin' My Time - Bonnie Raitt - "You've Been in Love Too Long" https://youtu.be/Q43Je3ay2xY
* The Adventures of Panama Red - New Riders of the Purple Sage - "Panama Red" https://youtu.be/O9G0emfp87E
RELEASED IN NOVEMBER 1973:
* Abandoned Luncheonette - Hall & Oates - "She's Gone" https://youtu.be/87Q042KlxI4
* Mind Games - John Lennon - "Mind Games" https://youtu.be/QLeObvcUii4
* Back Street Crawler - Paul Kossoff - "Time Away" https://youtu.be/Lu2mOI_YLeU
* Brain Salad Surgery - Emerson, Lake & Palmer - "Karn Evil 9: 1stImpression, Pt. 2" https://youtu.be/HPt8zNLw0dU
RELEASED IN DECEMBER 1973:
* Band on the Run - Paul McCartney & Wings - "Let Me Roll It" https://youtu.be/ly_G9QBX_f0
* Virtuoso - Joe Pass - "Night and Day" https://youtu.be/E5_EQdTZbSs
RELEASED SOMETIME IN 1973:
* Andy Pratt - Andy Pratt - "Avenging Annie" https://youtu.be/DZI-DraC0o4
* First Time Out - James Montgomery Band - "Son of Jump" https://youtu.be/ZNi5fFcxb00
* Closer To It! - Brian Auger's Oblivion Express - "Happiness is Just Around the Bend" https://youtu.be/aW40REAxLEc
* Paul Butterfield's Better Days - Paul Butterfield's Better Days - "Please Send Me Someone to Love" https://youtu.be/EP9q-jkV7O4
* It All Comes Back - Paul Butterfield's Better Days - "Louisiana Flood" https://youtu.be/X_SrBHDAA8c
* Carnegie Hall - Hubert Laws - "Windows / Fire and Rain" https://youtu.be/G0-YSlpP1gA
* Kindling - Gene Parsons - "Willin'" https://youtu.be/t2mbXSku7Gw
_______________________________________________________________________________
Posted 2/12/23....CHANGE PARTNERS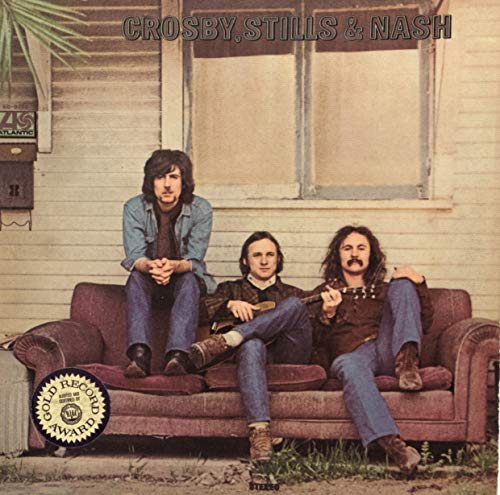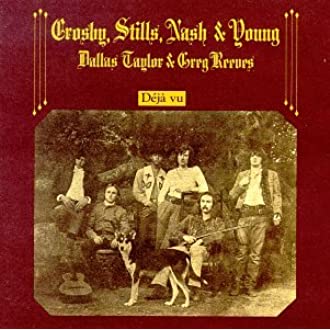 I was sixteen years old in May 1969 when Crosby, Stills & Nash released their self-titled debut album which critics adored and longhairs like me the land over freakin' loved. The trio's high harmonies, deftly applied to captivating song structures, were rare in rock at the time. And then, before the summer was over, there was a Y attached to CSN--and that was a BFD. Neil Young had been invited to become the group's official fourth member as part of agreeing to hop aboard the group's imminent tour, a necessity in an effort to accommodate and augment the upcoming run of performances. Their second gig turned out to be a real test of fortitude. The foursome ended up on the stage at Woodstock playing before a crowd of over 400,000 people, and Stills copped to the pressure. "This is the second time we've ever played in front of people," the guitarist said to the multitudes, "man, we're scared shitless."
He needn't have worried. Seven months after Woodstock CSNY released their debut album Déjà Vu and thus firmly established themselves as one of the first true supergroups. These immensely talented and credentialed musicians were inexorably scaling new heights, now drawing upon their storied pasts as members of other bands who had quite deservedly experienced their own bursts of fame and acclaim. Both Stephen Stills and Neil Young had come from Buffalo Springfield, David Crosby from the Byrds and Graham Nash from the Hollies...
Not all supergroups, however, whether born in rock's early days or decades down the path, were able to engender the same level of $ucce$$ and fan fervor as CSNY. In the purest sense of the term, "supergroup" is certainly an apt descriptor of bands like Cream and Blind Faith from the '60s, Emerson, Lake & Palmer from the start of the '70s and the Traveling Wilburys from the late '80s. But there were also a number of groups through the years that came together with high expectations for widespread success and an enduring fan embrace, yet they were met with yawns of indifference or, worse yet, wholehearted rejection.
A Los Angeles entertainment / lifestyle-oriented publication, the L.A. Weekly, back in January 2017 debuted an article highlighting "The 20 Worst Supergroups of All Time" as delineated by staff writer Jonny Coleman. Right off the bat, Coleman wrestled with the terminology. "It's right there in the name: Supergroups are supposed to be 'super,'" said Coleman. "Too often, however, these gatherings of musicians already famous for other projects end up being less than the sum of their parts. Whether it's a lack of ambition, lack of chemistry or both, many so-called supergroups just leave fans wishing everyone would stop dicking around and get back to their regular gigs."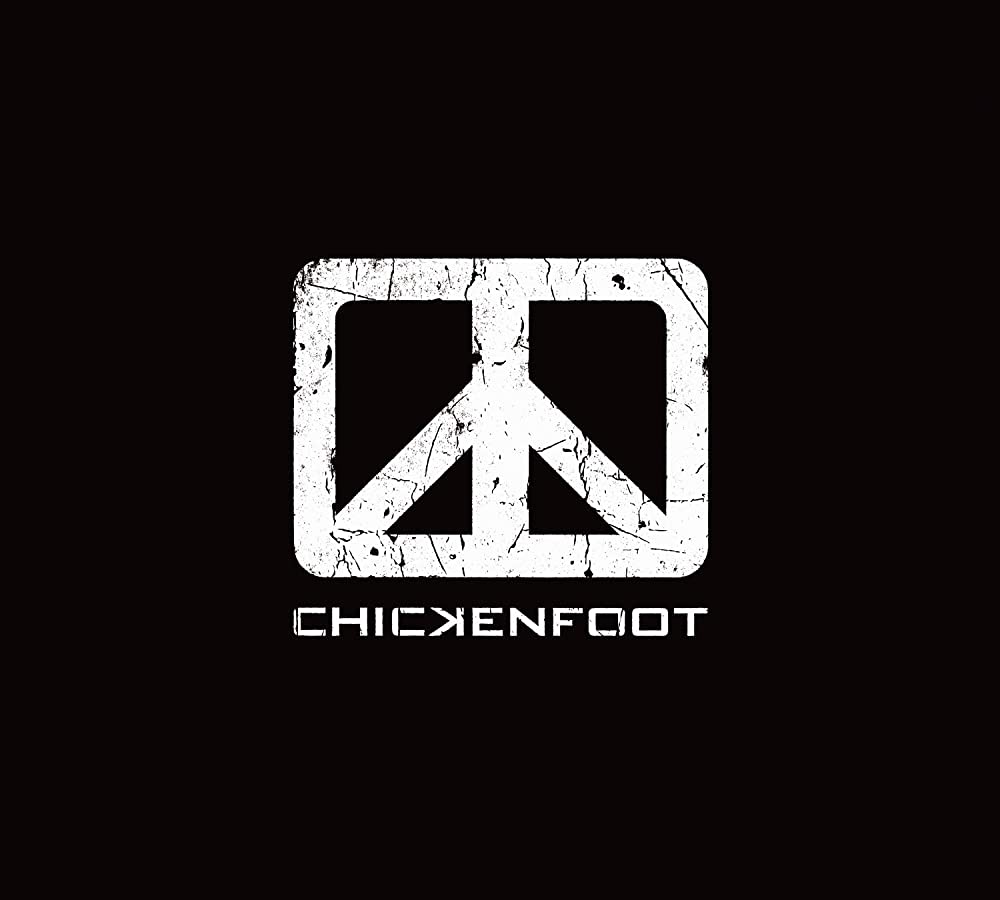 Coleman then proceeded to his hit list, emasculating some and eviscerating others, all handled with aplomb. About the early '90s band Damn Yankees: "Whatever you may think of Ted Nugent's politics," Coleman said, "you have to admit that the man made some pretty good cock-rock in his day. But by the time he joined forces with Styx's Tommy Shaw and Night Ranger's Jack Blades for this half-assed, late-to-the-game foray into hair metal, he was clearly just goofing around and collecting a check. Add a thin layer of The Nuge's trademark jingoism to the band's formulaic riff-fests and you've got one of the worst relics of the glam-metal era."
About the late 2000s debut of the group Chickenfoot: "Van Halen's Sammy Hagar and Michael Anthony joined forces with guitar guru Joe Satriani and Red Hot Chili Peppers drummer Chad Smith to put out some very forgettable tunes. 'Chickenfoot started off with me, Michael Anthony and Chad Smith jamming at my club, Cabo Wabo, in Mexico,' Hagar once told Classic Rock magazine, which is about as much as you need to know about this project. Wasted on margies, this probably seemed like a great idea. If only they had waited until they sobered up to really think it through."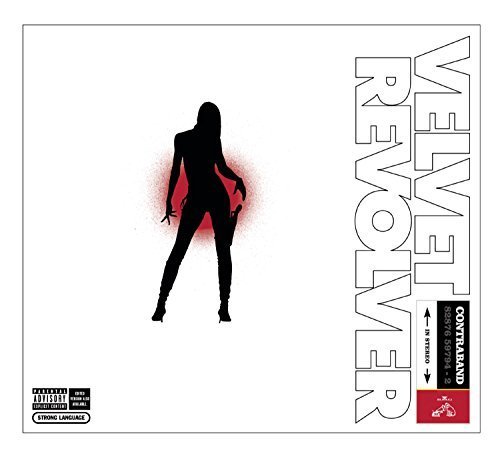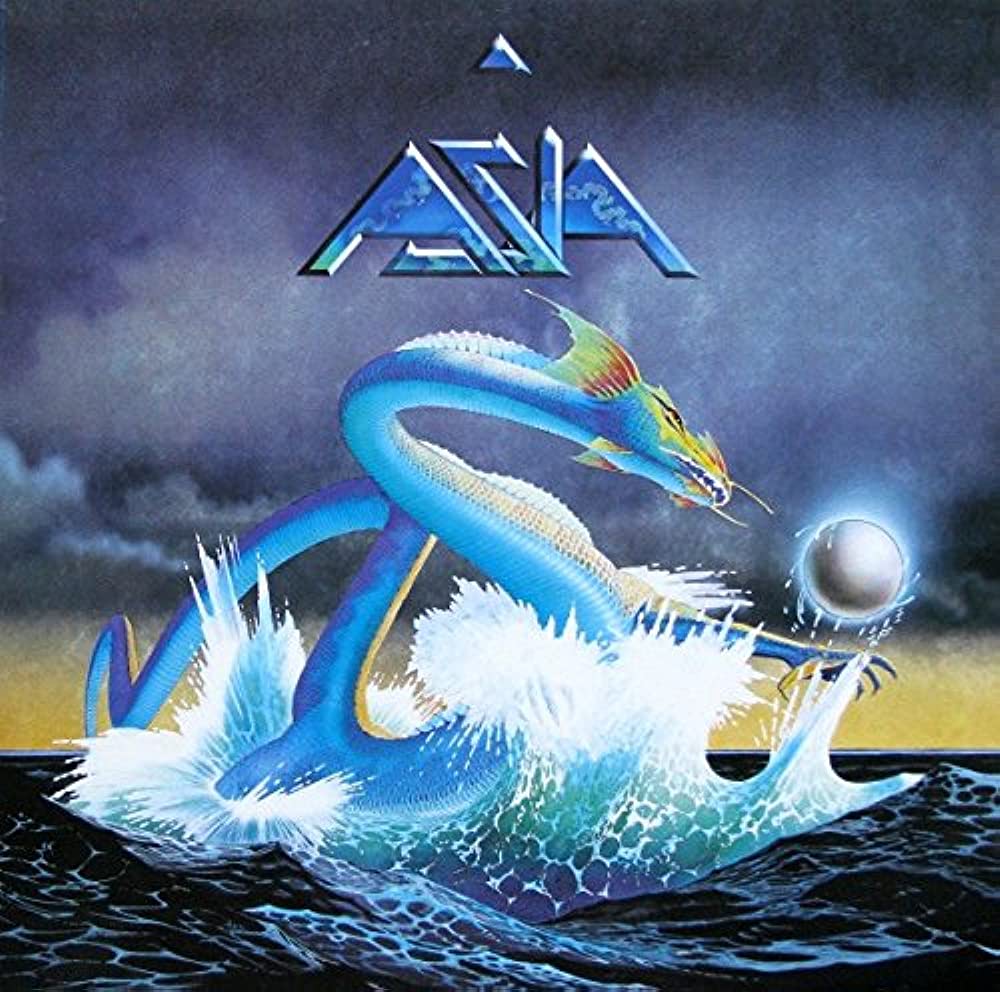 New Musical Express / NME.com, a legendary London publication which originated in print in 1952 and subsequently online in 1996, also got into the act with regard to dissecting and disparaging supergroups. In the website's March 5, 2013 article attributed to picture_freelance entitled "The 15 Most Disappointing Supergroups of All Time," the skewering is abundant. The NME writer said this of the band Velvet Revolver who formed in 2002 and lasted through 2008: "Touted as the band Guns N' Roses could have been, the non-Axl Roses recruited Stone Temple Pilots drug fuck-up Scott Weiland as their surrogate frontman for Velvet Revolver and set about pouting and noodling their way to Number One with a grunge pop formula that did neither party justice."
And about the band Asia, who formed in 1981: "Imagine how bad a supergroup consisting of old lags from King Crimson and ELP would have been. Now add in ex-members of Yes. And all of them trying to hang on to their prog-pop stylings well into the 80s. Asia, presumably, being where they should've been exiled to at birth."
It's Musicasaurus' turn now, though not to heap scorn. It is true that for some artists who chose a fork in the road that led to a supergroup label, the results were meh and reactions from the public ranged from indifference to serious head-scratching. Our basic hope in the following roundup is just to shed some light on seven other bands in music history who, in some circles at least, indeed earned the supergroup tag...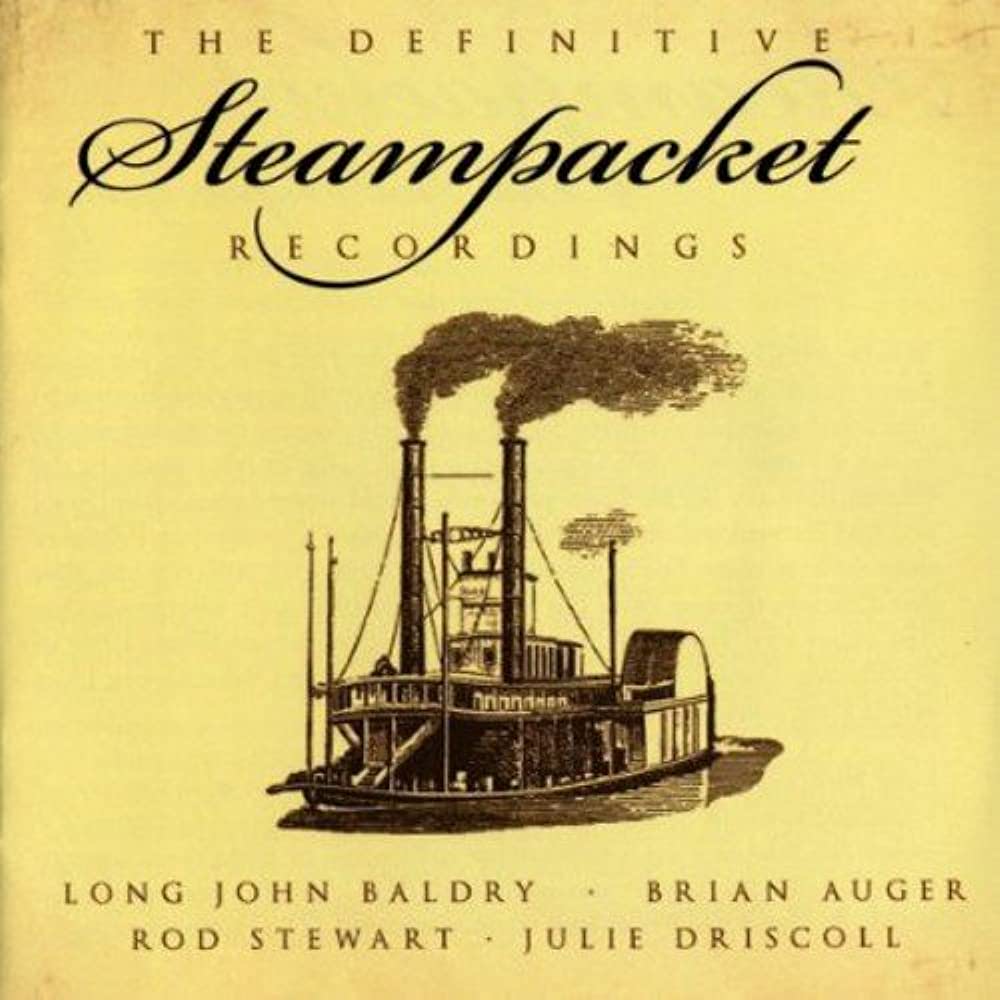 STEAMPACKET
According to ultimateclassicrock.com's September 26, 2017 staff members' post on "Rock's Forgotten Supergroups" this particular band could be called "a reverse supergroup." Some of the band members of this British collective would soon be branching out to paths of stardom, even superstardom. The group consisted of, among others, the gruff-voiced and blues infused Long John Baldry, pre-mod Rod Stewart (before his turns in the Jeff Beck Group and Faces, and his solo career), a Nina Simone-like singer with some truly powerful pipes named Julie Driscoll, and the versatile keyboardist Brian Auger. Even the lesser-knowns in the band went on to greater heights. Guitarist Vic Briggs later joined Eric Burdon and the Animals, and drummer Micky Waller post-Steampacket most notably played with the Jeff Beck Group on an album, on some solo Rod records, and also continued to do session work. The talent reservoir called Steampacket lasted a little more than a year. [Sample song: "Can I Get a Witness" https://youtu.be/tCTLAJVt67I]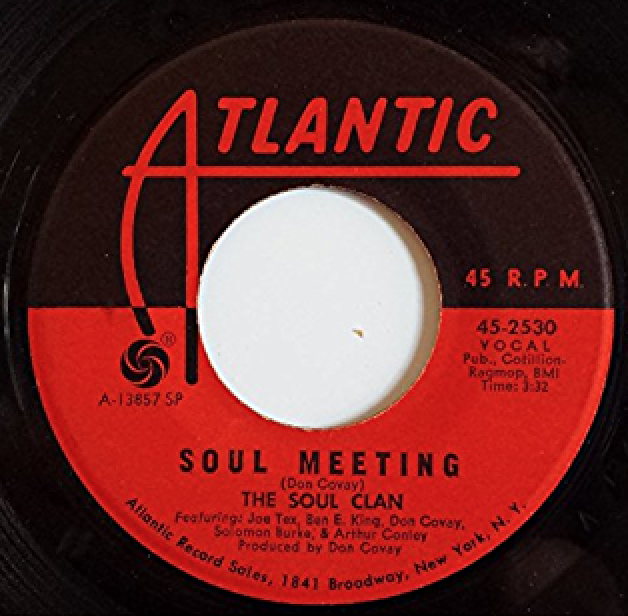 THE SOUL CLAN
In the long history of music this may be for most people just a footnote, but what a feat it was--rounding up five talented and successful African American singers in 1966 for the purpose of recording music together. The five were Solomon Burke (the driving force), Otis Redding, Wilson Pickett, Joe Tex and Don Covay, and they called themselves The Soul Clan [editor's note: Redding died in a 1967 plane crash and was replaced by Arthur Conley; Pickett left the group around the same time and Ben E. King replaced him.] The collective's initial goal in recording together on their shared record label Atlantic was to raise significant funds to benefit black communities in the South. But in 1968 after releasing just one 45rpm record together--"Soul Meeting" on the A side; "That's How It Feels" on the B side--the group soon fell apart and reportedly a contributing cause was a lack of strong support from the label.
In a same-day New York Times preview piece about the July 24, 1981 reunion show of the group at the Savoy, music critic Robert Palmer touched upon the individual members' legacies as well. During the '60s these singers were "the kings of soul," Palmer explained, "that high-voltage amalgam of dance-floor strut and gospel intensity." He went on to note that though the Soul Clan produced only the one record, the group has not been forgotten. "Like the Million Dollar Quartet, a one-time-only 1950's collaboration of Elvis Presley, Jerry Lee Lewis, Johnny Cash and Carl Perkins," Palmer said, "the Soul Clan was a gathering of a musical aristocracy." [Sample song: "Soul Meeting" https://youtu.be/rN2h0KdmfPg]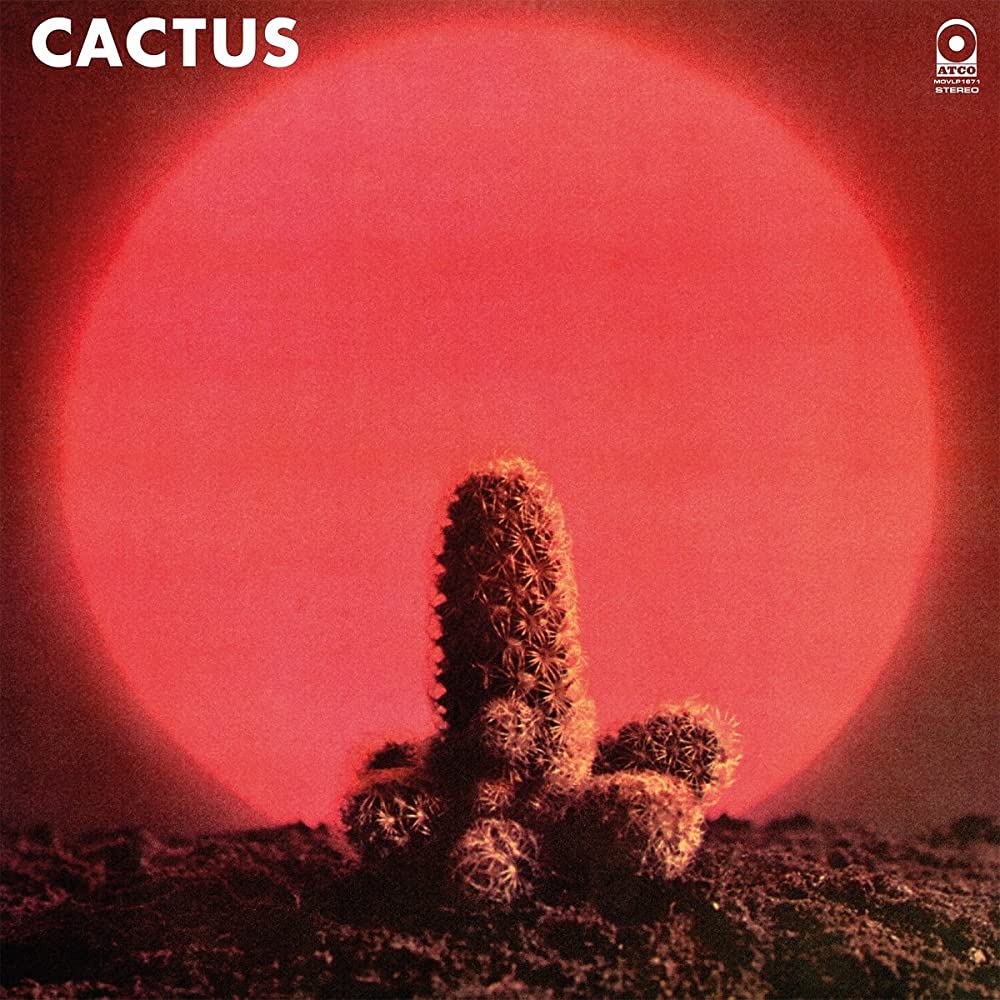 CACTUS
In 1969 Cactus grew out of the efforts of former Vanilla Fudge members Tim Bogert (bassist) and Carmine Appice (drummer) to form a new band. Their original designs were on joining up with Jeff Beck but those hopes were dashed when the guitarist sustained injuries from a motorcycle crash and entered a long recovery. Bogert and Appice quickly drew into their orbit singer Rusty Day (ex-Amboy Dukes) and guitarist Jim McCarty (ex-Detroit Wheels) and Cactus ended up releasing four albums before the band split up in 1975. A few critics and some fans at the time had likened the band to Led Zeppelin, which by at least a couple of accounts was possibly close to the mark: 1) The group's tunes on their self-titled 1970 debut album (including "You Can't Judge a Book by the Cover," "Parchment Farm" and others) are frenzied hard-rock classics, and 2) According to a loudersound.com April 23, 2018 look-back article by a contributor who goes by the name Sleazegrinder, debauchery was the band's avocation. "Both Tim and Carmine were already debauched road kings, hardened from their days with Vanilla Fudge," Sleazegrinder said. "But Cactus still made the Fudge look like amateurs in the rockpig sweepstakes. There were pot busts, nights in jail, and fistfights everywhere." [Sample song: "You Can't Judge a Book by the Cover" https://youtu.be/oHXhbUjRk8U]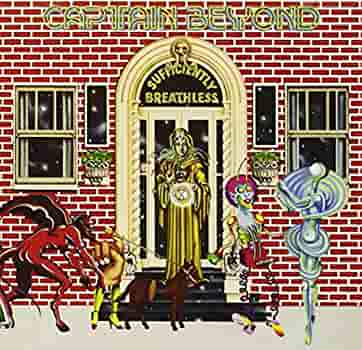 CAPTAIN BEYOND
This supergroup comprised of four individuals congealed in 1971, half of them having recently flitted out of Iron Butterfly. Guitarist Larry "Rhino" Reinhardt and bassist Lee Dorman were joined by ex-Deep Purple singer Rod Evans (notable for his singing on early Purple hit "Hush") and Bobby Caldwell, who previously had drummed for Johnny Winter. In the aforementioned ultimateclassicrock.com 9/26/17 article "Rock's Forgotten Supergroups," Captain Beyond's sound is described as "blending prog-rock intricacy with blues-based psychedelia." The band produced three albums during their three-year union (1971-1973) and the one particular tune that stood out from the pack and found a home on some FM stations at the time was the sweetly addictive title song from their second album Sufficiently Breathless. [Sample song: the aforementioned "Sufficiently Breathless" https://youtu.be/fIQWu5YbCAA]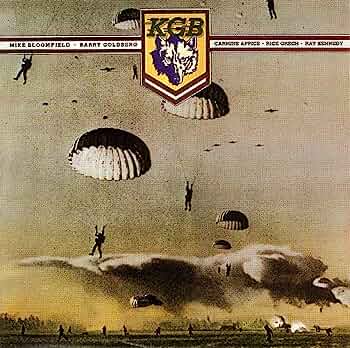 KGB
Talk about an interesting initial formation, KGB was one of several supergroups through the decades that used the first letter of the principals' last names to brand the band. The K was singer/songwriter Ray Louis Kennedy (composer of songs for the Beach Boys, Dave Mason, The Babys and others), the G was keyboardist Barry Goldberg (best known as a co-founder of the blues and R&B band Electric Flag), and the B was guitarist Michael Bloomfield (ex-Paul Butterfield Blues Band and Electric Flag). KGB then enlisted two talented sidemen to round out the band: Ric Grech (ex-Blind Faith) and Carmine Appice (ex-Vanilla Fudge, Cactus and Beck, Bogert & Appice).
A number of reviews of this supergroups' two total albums (both released in 1976) were tepid at best, though there were some Bloomfield fans who scarfed them up to see--or rather, hear--what the music was all about. Bloomfield himself basically denounced the albums as too formulaic and indicated that the record label MCA's bigwigs were too intrusive and demanding in their quest for a commercially successful record. The caustic king of criticism Robert Christgau, via his Consumer Guide music review of the band's first album, heavy-handedly agreed. He labeled it "heavy horseshit" and graded the album a D+. Regarding the group's most recognizable member, Christgau added this: "As for Mike Bloomfield--well, he's deserved better ever since he left Butterfield, and there's obviously no reason to believe he'll ever go out and get it." [Sample song: "Midnight Traveler" https://youtu.be/XkrnQpaVJqU]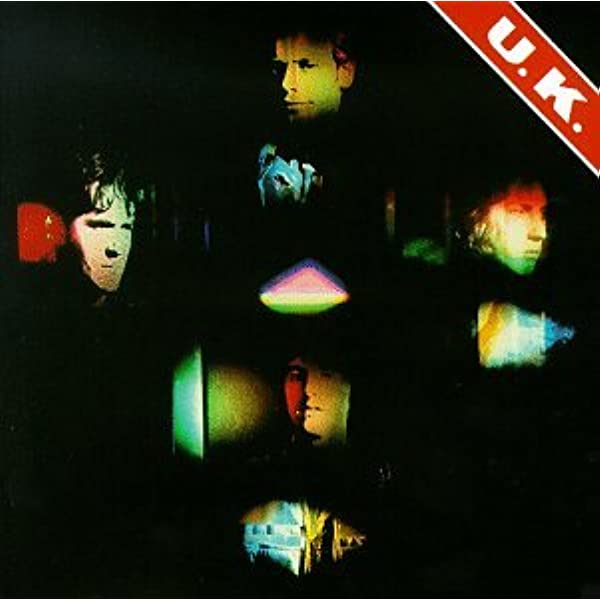 U.K.
This assemblage of first-rate players was a hit with progsters pretty much everywhere. Both bassist John Wetton and drummer Bill Bruford had been in King Crimson from 1972 through 1974, and after this band's breakup in that latter year they sought out guitarist Allan Holdsworth (ex-Soft Machine and Gong) and violinist/keyboardist Eddie Jobson (previously with Curved Air > Roxy Music > Frank Zappa) to form this new band. Allmusic.com reviewer Mike DeGagne pointed out that standout tracks on U.K.'s 1978 debut album showcased the "overall fluency of each member" and showed "no signs of any progressive tediousness that could have easily evolved." Bruford and Holdsworth bailed after the debut record but U.K. soldiered on, selecting ex-Zappa drummer Terry Bozzio to replace Bruford and electing not to replace guitarist Holdsworth at all. After one more studio album and a live record, U.K. disbanded at the end of 1979. [Sample song: "Nevermore" https://youtu.be/GRMXJ9tiW4U]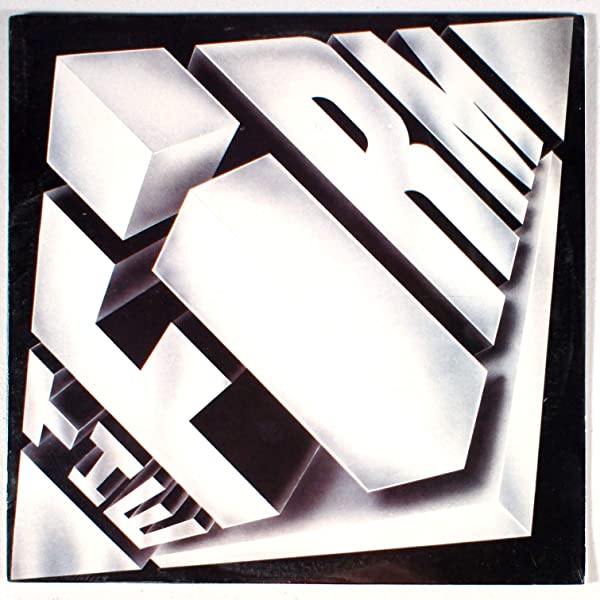 THE FIRM
In the early '80s British singer Paul Rodgers went from Bad to good: He left the once popular but runnin'-out-of-steam rock group Bad Company in 1982 and then two years later found himself in very good company--in the presence of ex-Led Zeppelin guitarist Jimmy Page. Together in 1984 they co-founded the supergroup the Firm, inviting in bandmembers Tony Franklin (formerly a bassist with Roy Harper) and drummer Chris Slade (previously a session player then a founding member of Manfred Mann's Earth Band). Though the Firm ended up not as commercially successful as Bad or Zep relative to album sales, it seemed that music critics and ticket buyers were largely in agreement on the live shows. In Pittsburgh the Firm played the Civic Arena on May 5, 1985 and Post-Gazette reviewer Scott Mervis praised the show.
"Listening to the Firm is like hearing two radio stations that are blurring into each other's signals," Mervis opined. "You hear the voice of Bad Company interjected with the dreamy guitar strains of Led Zeppelin. One cannot help but feel nostalgic hearing those precious sounds so deeply etched into the history of metal blues." Mervis went on to stress that the band had 100% eschewed their Bad Company and Led Zeppelin material in favor of playing only the Firm's songs with a few Rodgers and Page solo works thrown in for good measure. But Mervis' enthrallment was undampened. He ended his review this way: "With a glorious past, a riveting concert set and an eye toward the future, the Firm can't miss. The singles that are sure to follow will reveal whether or not the band will remain radio-active." It did not have the chance to. After releasing a second album (Mean Business) in 1986, the Firm folded that summer. According to Rodgers and Page, as reported in Mick Wall's February 11, 2020 story on the Firm on loudersound.com, this had always been in the cards. Both of the musicians came into this union feeling that after two albums, they would go their separate ways. [Sample song: "Radioactive" https://youtu.be/Pcg52q6NXqk]
________________________________________________________________________________
Posted 1/29/23....OH WHAT A NIGHT!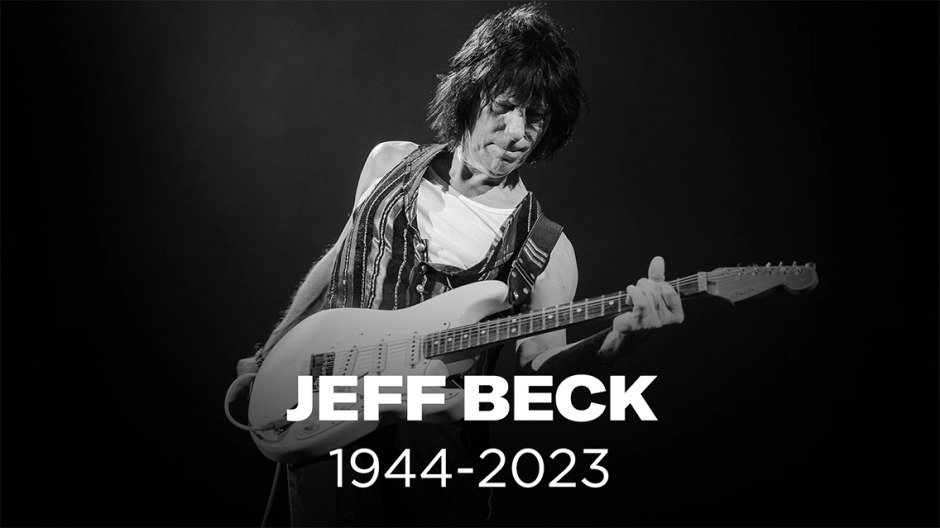 [In remembrance of Jeff Beck, who ascended to Rock 'n' Roll Heaven on January 10, 2023.]
It wasn't exactly two wise men heading east, but we were following a star. Frank and I were on a trek to see Jeff Beck...
I got wind in the fall of 2014 of an upcoming theater tour by Jeff Beck and had learned that the musician was overshooting Pittsburgh to land in Greensburg, about 35 miles to the east. There were apparently no suitably-sized venues available in Pittsburgh for the specific mid-late April time period the guitarist wanted, so my friend Brian Drusky—a concert promoter by trade—instead confirmed Beck for a show in Greensburg at the storied Palace Theatre.
The Palace has been around since the 1920s, first as the Manos Theatre. It is a well-preserved venue with a capacity just under 1,400, and it consistently has offered the region a variety of musical events and local arts productions as well as serving as the home of the Westmoreland Symphony Orchestra. The concerts, judging by the Fall 2014 and Winter 2015 schedules, were somewhat geared toward an older fan base with fair amount of MOR and country attractions such as Michael Bolton, Don McLean, Kenny Rogers, Oak Ridge Boys and Bill Medley (one half of the Righteous Brothers). But there were long in the tooth classic rockers in the lineup as well, like Ian Anderson of Jethro Tull, Huey Lewis and the News, Jefferson Starship, and Dave Mason.
The announcement of Jeff Beck being added to the venue's 2015 schedule really fired me up, but I unfortunately delayed a bit in getting with Brian to check on the purchase of tickets. When I did get in touch in early December 2014 he told me that all he had left in his holds were a few opera seats—which was a good thing. The Palace's two opera box seating areas were elevated and affixed to the venue's side walls, and the two tickets I ended up with were in the opera box (house right) that was closest to the stage. From this perch, one was almost on top of the action; every instrument fingering and every facial expression was therefore pretty ripe for close inspection.
And as it turns out, these beautifully crafted and maintained opera boxes were the originals from the theatre's construction in the 1920s—so says the venue's website—with "hand-cast, decorative moldings and hanging velvet swags." Come to think of it, the only thing I lacked to top off all that grandeur would have been a pair of opera glasses, but anything that would have brought the ticket price into sharper focus for me wasn't something I wanted or needed. The cost: $125.00 per ticket; $250.00 for the pair.
My good friend Frank Fotia who lives in Cumberland, MD was the one I had invited to accompany me in my pilgrimage to see Beck. I bought the tickets and informed Frank that this was his Christmas present, and that having me go along with him was really just a kind of layered treat upon treat (not sure he bought that). As for me, I had no problem convincing myself there was nothing wrong with sprinkling a bit of self-serving interest on my holiday generosity. After all, I absolutely needed to see Jeff Beck live in concert again...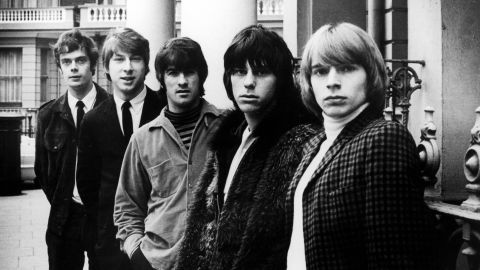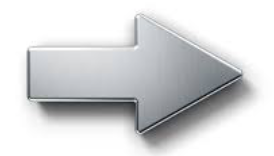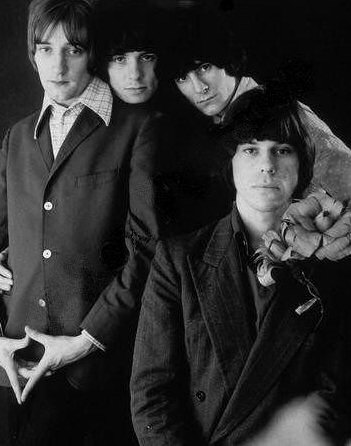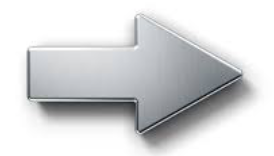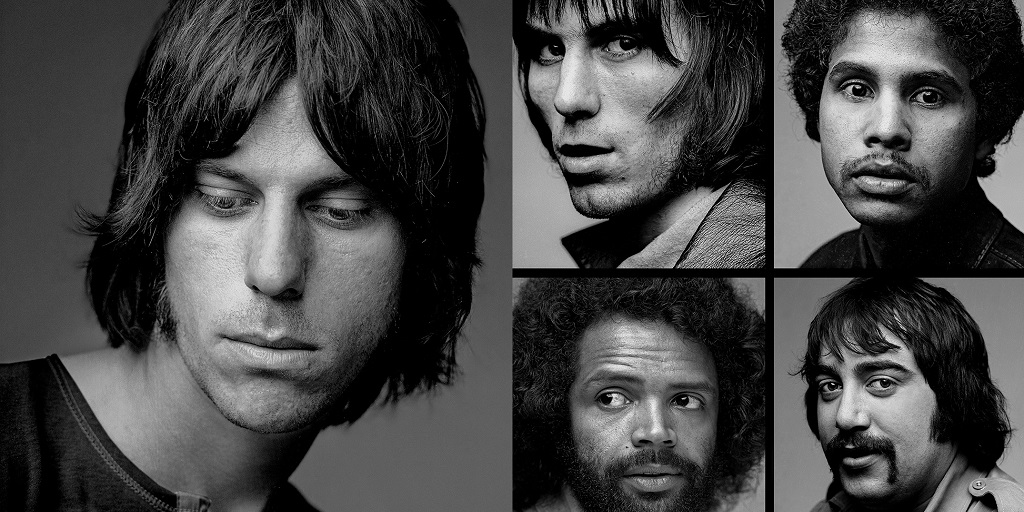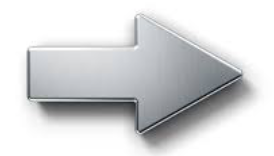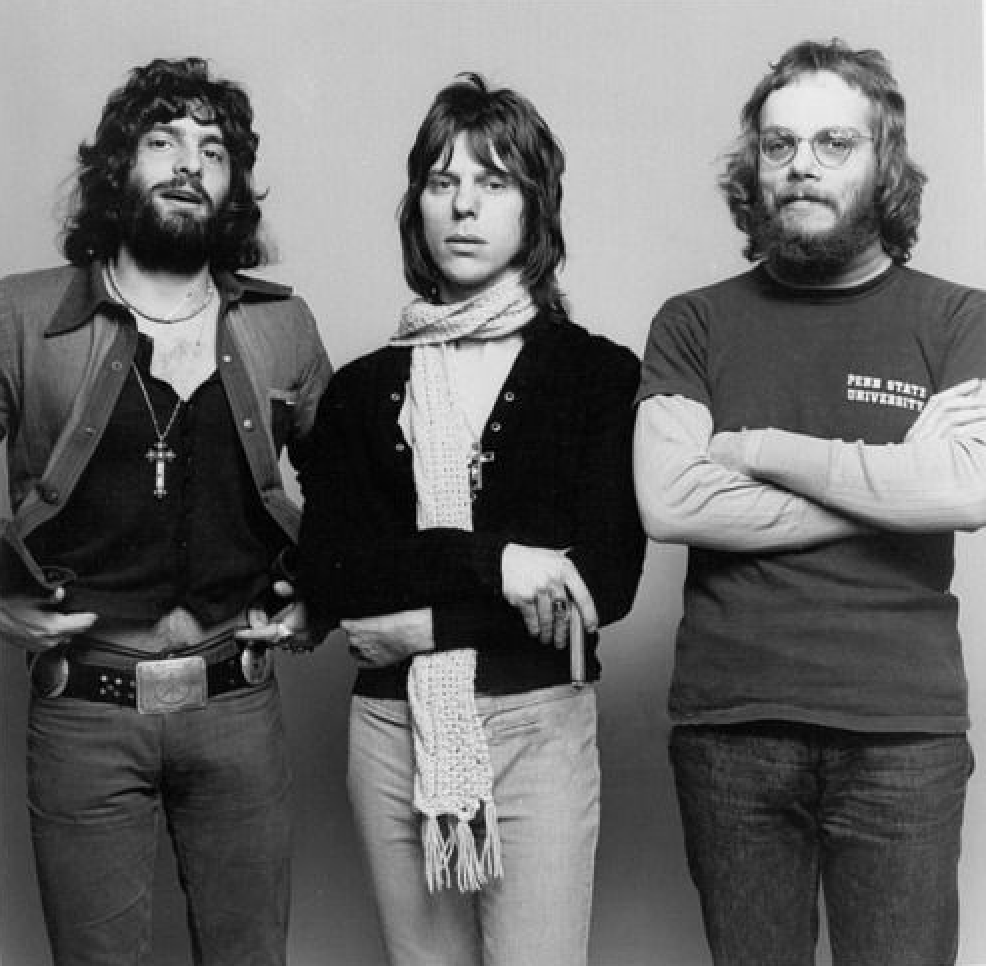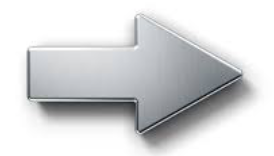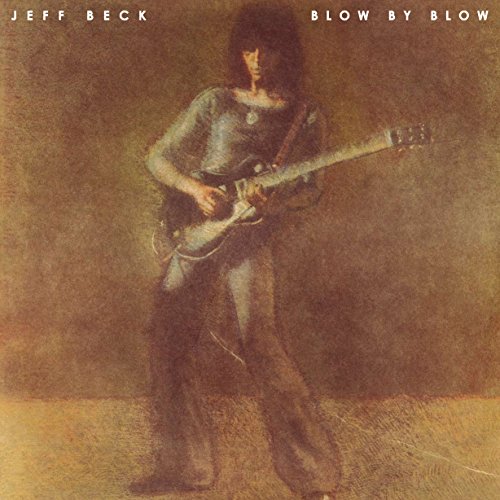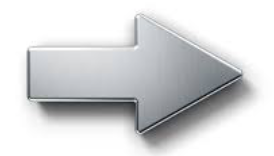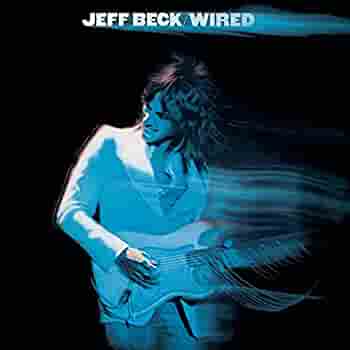 For those of you who may only tangentially know this artist, Jeff Beck is one of the true guitar gods of the 1960s, right up there in stature with fellow Brits Eric Clapton and Jimmy Page. Deep music aficionados (i.e., those of us whose brains have successfully crowded out the more sensible, essential stuff of Life) know that these three were alumni of the English rock group The Yardbirds, all passing through its ranks on their way to more formidable unions and achievements. Blues devotee Clapton exited the band after just two years on board (1963-1965), quickly joining John Mayall & the Bluesbreakers and eventually forming Cream. Beck's tenure in The Yardbirds overlapped with Jimmy Page a bit—1965 to 1966—and then the latter splintered off with the rest of the disbanding Yardbirds in 1968 and went his own way to cobble together Led Zeppelin.
Of the three, Beck was the one who gained the least traction; he was never able to break into much wider acclaim and mass acceptance, at least in terms of record sales. After his stint with the Yardbirds Beck formed his own group and released a couple of atmospheric late-'60s albums (Truth and Beck-Ola) with feisty hotshot vocalist Rod Stewart. The guitarist then lost Rod in 1969 to a new band (Faces) and a burgeoning solo career, and so he consequently brought on new personnel for a second incarnation of The Jeff Beck Group fronted by singer Bobby Tench. And in 1973 he switched gears again to form Beck, Bogert & Appice, a power trio rounded out by ex-Vanilla Fudge and Cactus members Tim Bogert (bass) and Carmine Appice (drums).
If you seek out that second incarnation stuff from the Jeff Beck Group—1971's Rough and Ready and 1972's The Jeff Beck Group—you'll pick up sometimes subtle hints from Beck's short but riveting solos as to where he would soon be heading musically. Blow By Blow and Wired, arguably Beck's definitive works, were released in 1975 and 1976 respectively. These two albums were all-instrumental, boundary pushing efforts helmed and all held together in the studio recording process by famed Beatles producer George Martin. And these were the ones that had my coterie of music friends abso-freakin'-lutely gushing. Beck seemed liberated here; he was no longer bogged down in his traditional rock-group setting with its more than adequate but not quite inspiring song structures and execution. He and George Martin created lasting works through these two collaborations, and Beck cemented his status as a guitar innovator and a fearless voyager into breathtaking soundscapes that were an incredible melding of the searing and the serene.
After the George Martin-produced twin successes Beck's output was relatively spotty—three studio albums in the '80s, two in the '90s, two in the '00s and then one each in 2010, 2016 and 2022—and along the way I somehow lost my zeal for constant monitoring of the man; my worship remained, but only in fits and starts. The first time I saw Jeff Beck live, which was the only time prior to this Palace Theatre engagement, was thirty-four years ago (1989) at the AJ Palumbo Center in Pittsburgh. Beck and his band at the time were flip-flopping headliner status night-to-night on an October 26th through December 3rd concert tour dubbed The Fire Meets The Fury; the other act on the bill was Stevie Ray Vaughan and Double Trouble. My expectations were sky high with this double barrel bill, but the problems with Palumbo I'd classify as jumbo: bad, bad acoustics in this glorified gymnasium and, likely not the venue's fault, a pulverizing decibel level that must have been perpetrated by the tour's sound man stationed at the mix position, a guy who undoubtedly could have quickly run a Q-Tip through one ear immediately pulling it out the other.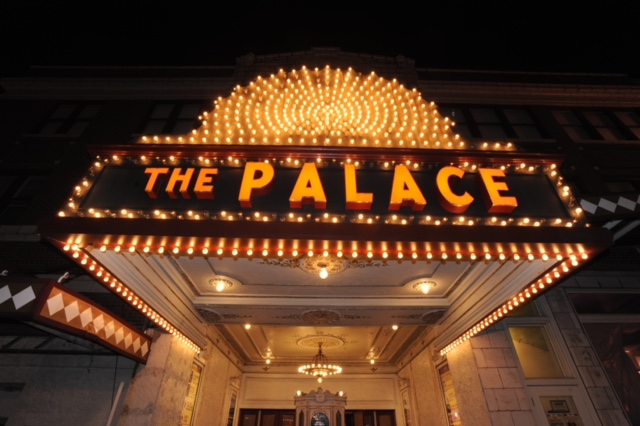 So...there we were on this Sunday evening in April 2015 at Greensburg's Palace Theatre. We had our killer vantage point, and leaned forward as opening act Tyler Bryant came on stage and began readying the crowd with his short set. The 21-year-old Texan turned out to be a fledging guitar god in his own right but I was just waiting, and salivating. With this being only my second brush with Beck, I was pretty much primed for the pump.
I had read that Beck seemed to have latched onto fresh young talent to comprise this latest touring band—bassist Rhonda Smith, schooled in jazz & funk; rhythm guitarist Nicolas Meier, said to bring some Eastern music and Latin influences to the game; and drummer Jonathan Joseph who previously had toured with artists such as Al Jarreau and jazz fusion band the Yellow Jackets. Beck walked out to join his mates dressed predominantly in white, nodding and smiling. Two songs in, Frank and I were mesmerized with the skill and interplay of the four on stage, and especially Beck's finger picking and his use of the instrument's vibrato bar to coax out dynamic squeals, bend the pitch, and produce the occasional "dive bomb" effect. WHOA.
I sat back, settling in, and thought, "Well, this is good. An all-instrumental master class." And then the third song started. As close as we were to the stage, I was able to see Beck seemingly lock eyes with someone in the wings, and nod. A moment later a tall, fedora-adorned man in a tucked-in shirt and blue jeans walked out to center stage and grabbed a hold of the microphone stand. The band then launched into "Morning Dew," which I immediately recognized as a Grateful Dead staple of especially their late-'60s live performances, but then also quickly realized that it was a Beck cover from his own album Truth. On that long ago studio recording from 1968, Rod Stewart had been the vocalist—and here on stage, forty-seven years later, it was soulfully recreated by Jimmy Hall.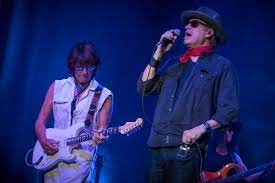 I had recognized Hall's face and knew who he was before Beck had the chance to introduce him. His original entry into rock music's limelight came to pass with Wet Willie, a Southern blues-soul-and-rock-'n'-roll band which got its start in the very early '70s in Macon, Georgia. Macon was the home of Capricorn Records, a label famous particularly for its Southern rock artist roster, and Wet Willie had migrated there from Mobile, Alabama to join the likes of the label's earliest signings including The Allman Brothers Band, The Marshall Tucker Band and Elvin Bishop.
Wet Willie fit right in with the other Capricorns. Hall was a charismatic frontman with passion-drenched, gritty and soul-infused vocals, and depending upon the song, he also adeptly contributed harmonica or sax. The band's best-known track—a commercial success, one that still pops up occasionally on rock and easy listening stations here and there—is "Keep On Smilin'."
How did this boy from Alabama hook up with Beck the Brit? They met by chance in 1969 but really started bonding when Wet Willie was plucked as the opening act for Beck's 1973 tour with Beck, Bogert & Appice. Beck liked what he heard on stage each night and told Hall that someday they'd work in the studio together. And they finally did, with Hall appearing on Beck's 1985 release Flash, supplying vocals for five of the numbers on that album.
So Hall launched into "Morning Dew" on this April 2015 evening and then with the next song, brought shivers of recognition as he stood center-stage and began singing, "I was borrrrn by the river, in a little tent…Oh, and just like the river I've been runnin' ever since…It's been a long, a long time comin'…But I know a change gonna come, oh yes it will…" At that point the concert amped up tremendously, buoyed by a palpable emotional convergence: Hall's gospel-like fervor and Beck's shadings and accents right behind him, both beautifully in synch on this classic Sam Cooke song that had become, in the '60s, a stirring anthem for the American Civil Rights movement.
The rest of the evening was a smartly-paced pleasure, with Hall making appearances in between the instrumentals, bringing life to Beck's choice covers like Hendrix's "Little Wing," Stevie Wonder's "Superstition" and the classic "Rollin' And Tumblin." The latter, a 1929 Delta blues tune, was first the province of black elder statesman like John Lee Hooker and Muddy Waters before being torch-passed to their next-gen white-rocker disciples Eric Clapton, Johnny Winter, Canned Heat, and many others.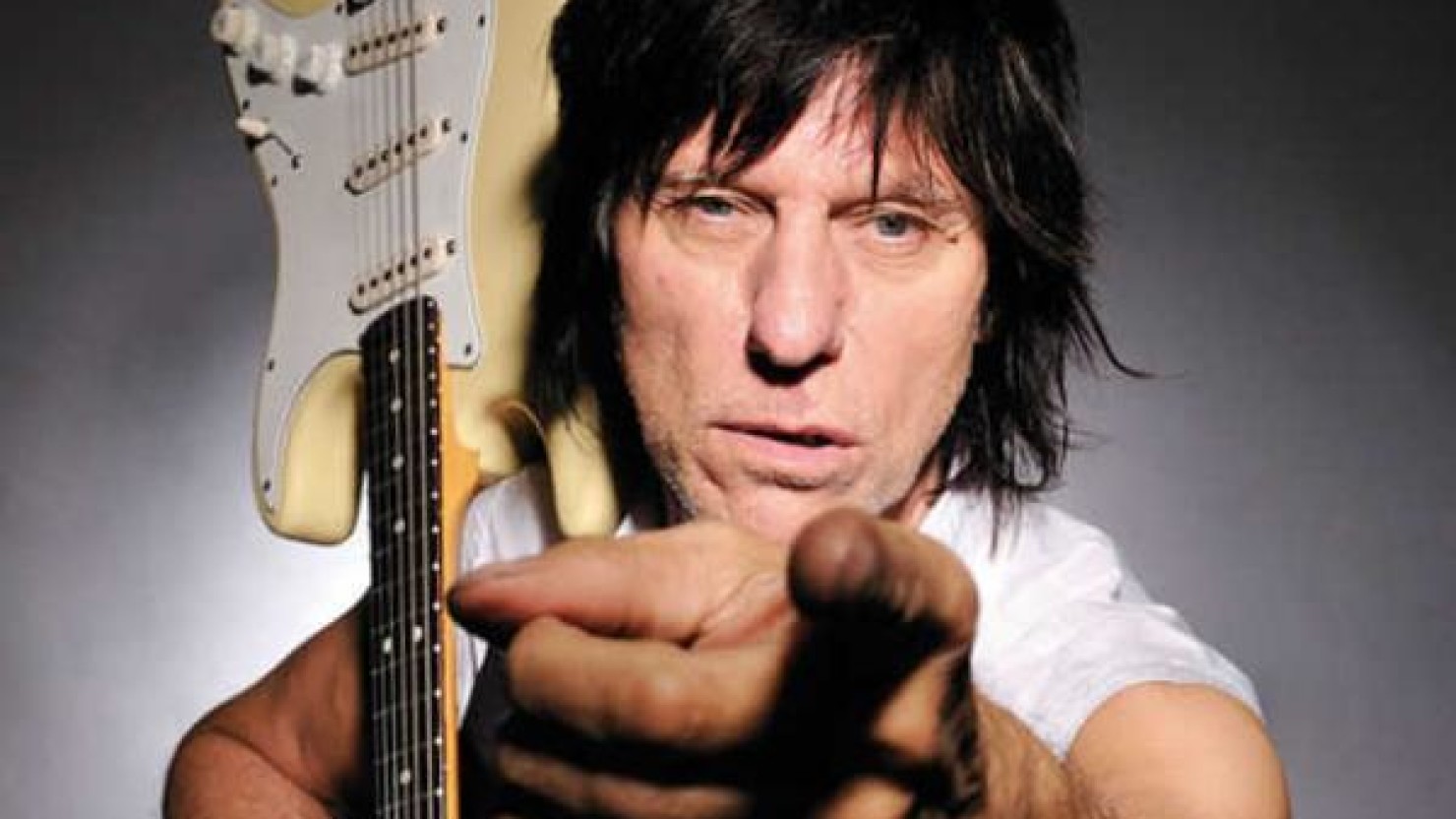 But the epicenter all night long was clearly Beck, whether he was power-chording through the vocal numbers or giving flight to the evening's instrumentals like his near shredding on "Big Block" and his angelic cries and whispers on both "A Day In The Life" and the evening's closer "Danny Boy." When the applause died down, Frank and I floated out of the Palace. We had entered agog and departed in the most comforting sort of fog, buzzed and chatting away, reflecting on the fact that this may have been one of the best shows we'd ever seen…
But don't just take the word of a couple of rabid fans, because Jimmy Hall himself had a lot to say about the guitar great. In a May 6, 2015 interview with online arts & entertainment website ArtsATL—right before Beck's Alpharetta, Georgia performance on May 10—Hall was asked how it felt to be on stage with him. Reflecting on a 1980 Atlanta show where Beck had invited Hall up from the audience to sing "Going Down" during the encore, Hall said, "It was powerful. I always say that at that moment—on stage with Jeff Beck—it felt as if I was levitating."
Then asked by the ArtsATL interviewer Brenda Stepp to use only ONE word to describe Beck's playing, Hall answered "Transcendent." "How so?" asked Stepp. Hall replied, "His playing lifts people and is transformative. Every night he lifts the audience with the power and melody and passion of his guitar. His guitar is a voice—a powerful voice. I know his guitar playing lifts me."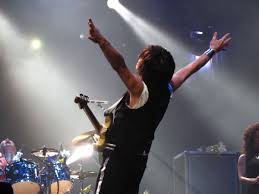 RIP, JB.
_______________________________________________________________________________
Posted 1/15/23....WILL IT GO ROUND IN CIRCLES
Will it go round in circles? Indeed it will. Above is my music button display that I painstakingly put together a few years back and, not wanting to give the impression that any one button was necessarily more important than any other, I just started with a swirl which became a sort of a circle which became a spiral, and...well, to paraphrase the Yardbirds, these are now just the shapes of things before your eyes. And Musicasaurus is going to get all buttoned up here and talk in detail about the first nine pins on parade...ENJOY.

BRUCE SPRINGSTEEN
If memory serves, this button was given to me back in the fall of 1980 by CBS record label representative Mike Kraski. His sales accounts back then included National Record Mart (NRM), the United States' oldest music retail chain which started out in 1937 as a small used-record shop located in downtown Pittsburgh. I enjoyed the five years (1980-1985) that I spent at NRM headquarters working under VP George Balicky while handling the chainwide advertising, and in terms of my job performance there I felt I was all buttoned up—but never so much in a fashion sense until record companies started producing these little promotional gems. Buttons like the Bruce one were all the rage within music circles, and had been since at least the mid-late 1970s. The Bruce button in particular coincided with the October 1980 release of the singer-songwriter's new double album The River, and this little pin made its way—as did all other such specialized buttons produced by the various record companies—into the hands of music retailers' management folks and their instore staff personnel all across the country.
Springsteen's fifth album The River came between 1987's Darkness on the Edge of Town and 1982's Nebraska. The River was the artist's only double album, crammed with songs that largely glorified the sound of '50s and '60s rock music while exploring through his lyrics both the themes of personal struggles and the impact of the legacies of family relationships, economic hardship, and cultural and political shifts. The album was Bruce's first to hit #1 on music industry bible Billboard's Top LP's & Tapes chart and the song "Hungry Heart" was his first Billboard Top Ten hit, reaching #5 on the national Pop Singles chart. Bruce and band immediately set out on tour with the release of The River in October 1980, and on YouTube (at least as of now) one can travel back in time to revel in a set of 24 songs filmed at the November 5, 1980 Tempe, Arizona concert. It's a captivating look back, one for the time capsule...
Flash forward thirty-six years: in January 2016 Bruce again went down to the river (oh, down to the river he did ride) when he and the E Street Band launched The River Tour featuring all 20 songs from the 1980 release followed by a generous handful of other signature Boss tunes. I saw this show at Pittsburgh's Consol